Wedding Planner International

Wedding Planner Manchester
Our Work
Pocketful of Dreams is a UK wedding planning and event styling company specialising in the creation of breathtaking, extraordinary days.  From weddings to unique celebrations, product launches to epic parties we offer inspired designs and a collaborative approach to planning.
We are passionate about creating captivating and unforgettable experiences for you and your guests, for us it's about creating those spine-tingling moments that leave a lasting impression on everyone involved.
Our Services
WEDDING & EVENT PLANNING      
We create captivating and unforgettable weddings and events, working alongside our clients to understand their hopes and dreams for their celebration, adding our own design flair and creative expertise. We know what it takes to create a memorable experience and work tirelessly to ensure every detail is carefully considered and flawlessly executed.
Design

// We design beautiful, one-of-a-kind events.

Blending our expert design skills with your own vision, we love to create truly unique celebrations. Infused with design thinking and fresh ideas that are tailored to you and your lifestyle.

A carefully designed day that's nothing short of breathtaking.

Style

// We take the design and transform it into reality.

Sourcing and handcrafting unique decor elements, finding and briefing the very best suppliers and unearthing those hidden gems that will bring your design to life. We're known for our fresh spin on decor touches, creating one-of-a-kind design pieces that your guests will love, as well as digging into our extensive collection of props. We work tirelessly to find those venues that get pulses racing, that singer who'll get everyone on their feet and the perfect touches that bring it all together.

Everything is considered from the little details to those high impact, wow factor elements.

Deliver

// We make it happen!

We manage all the details and logistics to help you plan a seamless event, from the very beginning or just when you need a helping hand.

We do the legwork, we schedule, we liaise with everyone, we manage the suppliers, we build, we style, we set-up, we solve problems and once the day is over we pack it all away.

We basically take the stress away and make sure those big plans and intimate details turn out just right
GET IN TOUCH
// As a small, flexible team of wedding planners we're enthusiastic about every single project we take on and take great pride in planning wow-factor weddings and events. Alongside our extensive design experience, we deliver great communication, an obsessive level of organisation and a consistent attention to even the tiniest of details. Pocketful of Dreams offers total geographic coverage across the UK and travels throughout Europe and beyond for client events.  Read more about our process and what it's like to work with us in How We Work.
Tell us your 'pocketful of dreams' and we'll do our very best to make them happen. Whether you need a bit of design direction, some creative styling ideas or a trusted pair of hands to manage the whole thing, we would love to hear from you.
For a custom consultation, tailored to your needs, email or call us – let's get this party started!
What we're all about
Pocketful of Dreams is a creative events and wedding planning company, born from a desire to create captivating and unforgettable experiences for our clients and their guests. We design, style and deliver a whole host of events from weddings to special celebrations, all tailored to our clients' own tastes and personalities.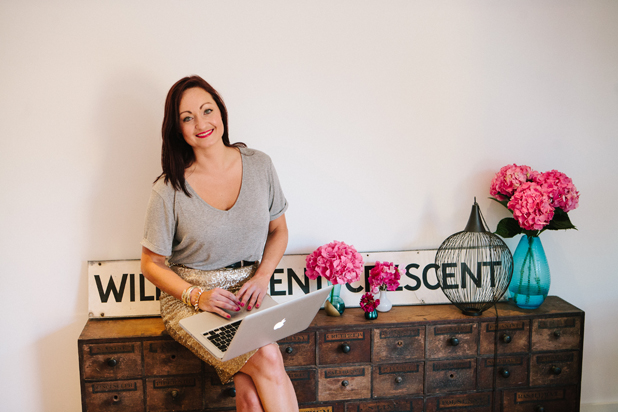 // Founded by Michelle Kelly in 2011, Pocketful of Dreams offers a truly fresh approach to planning big occasion celebrations.
The talented team of dreamers, designers and planners bring together their expertise in design, visual merchandising, PR, marketing and event planning to offer each client a diverse mix of skills and resources. Our combined creativity and unique blend of passion, experience and planning credentials enables us to offer stylish flair coupled with an uncompromising attention to detail.
Operating throughout the UK, offering full-service event production and experiential event design through to planning and logistical management. This can include anything and everything from paper design, decor sourcing and venue scouting through to supplier management, bespoke crafting, visual merchandising and on-the-day management.
Whilst all our events are unique we always infuse them with the Pocketful of Dreams hallmarks; beautifully handcrafted touches, exquisite detailing, wow-factor displays and a design that is personal and true to the individual.
Tell us your own 'pocketful of dreams' and we'll do our very best to make them happen.
Pocketful of Dreams' creativity and obvious passion and enthusiasm for what they do is infectious.
Claire, Charlie Loves
Lucy Stationery
One of the most talented, passionate, creative designers working in the UK wedding industry today.
Annabel, Love My Dress Blog
We were blown away by the cohesive design they created for us and how well it represented us both.
Jane, Bride
Their work constantly introduces me to new ideas I'd never have thought of – they truly are a creative force!
Sarah, Sarah
Falugo Photography
"They are so much more than just wedding planners; they offer a real service with true values that you feel as your wedding approaches and then on the day itself.
Pietro, Groom
In the Press
We're delighted to have had our work featured amongst some of the top design, lifestyle and wedding press. Here's a selection of some of our recent features.
Print
YOU & YOUR WEDDING MAY/JUN 2014

EXQUISITE ESSEX SPRING 2014

LIVE PRESTON & FYLDE – Issue 35

WEDDING FEB/MAR 2014

MADE IN PAPER CHRISTMAS 2013

WEDDING OCT/NOV 2013

WEDDING FLOWERS SEPT/OCT 2013

YOU & YOUR WEDDING SEPT/OCT 2013

WEDDING- AUG/SEPT 2013

WED DEVON ISSUE 15

WEDDING FEB/MAR 2013

WED CORNWALL ISSUE 24

WED DEVON ISSUE 14

WED CORNWALL ISSUE 23

WEDDING OCT/NOV 2011
Party Boutique
We adore designing and handcrafting wow-factor party pieces full of gorgeous details and finishing touches that you just can't find anywhere else.
Everything we create is totally customisable. So get in touch to find out how we can adapt existing pieces to make them perfect for you. Or maybe you want to commission us to come up with something brand spanking new? We can do that too; just ask us about our bespoke service.
Stunning creative details. Made with love by Pocketful of Dreams.
Blog
The latest updates on creative wedding ideas, event design and party inspiration from Pocketful of Dreams.
Browse All Posts
Say Hello
You dream of having an amazing event. We love making dreams come true. Sound like a perfect match? Fill in the handy form below and let's chat.
Get In Touch
+44 (0)7803 582088
Follow Us
Be Inspired