Image credit: Jonas Peterson via Pocketful of Dreams Blog
Good morning everyone,
I hope you are having a lovely weekend. My thoughts this weekend are turning to the exciting plans I have coming up over the next few weeks and months.  It has always been my dream to pursue a more creative path and this blog is my little outlet of creative inspiration, where I can write about the things that inspire me and what I am learning about and also share it with someone other than the cat.
At the moment Pocketful of Dreams is really a labour of love, I don't have sponsors paying me to feature on the blog, everyone you see on here is here because I adore them and find them exceptionally talented or feel their products deserve showcasing. I hope one day I will be able to work with fantastic creative minds like these and many, many more people to help them create great events with great style, be it a wedding, a christening, a birthday party or just a reason to celebrate life! I love styling and creating and planning, heck I even love budgeting.
And that is what I have been thinking about this week, the creative projects I am already involved in and the ones I want to 'make happen' I have set myself a few goals and will be sharing them with you over the coming weeks. Eek!
So on with the blogging, here is my round-up of all the delicious wedding and event styling loveliness that I have come across this week for you to adore too.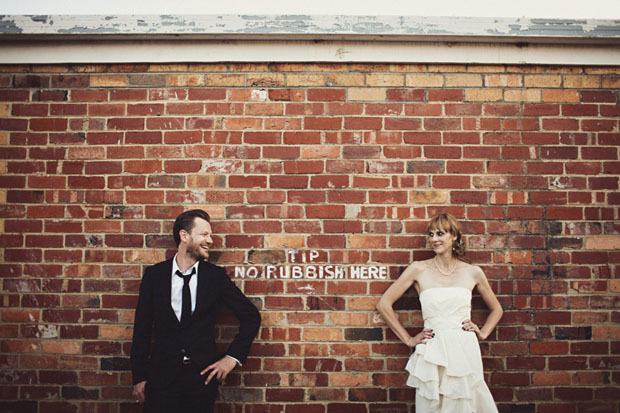 Image credit: Jonas Peterson via Pocketful of Dreams Blog
I really hope you didn't miss this, but I was lucky enough to feature a Jonas Peterson real wedding this week [along with a few other lucky bloggers too] hopefully I was the first to bring it to you, and anyway I really don't care as the more people see this the better. For me it it the ULTIMATE wedding to be able to feature and just what weddings are all about, fun, laughter and friends. Gorgeous. You can see the full backyard wedding feature here.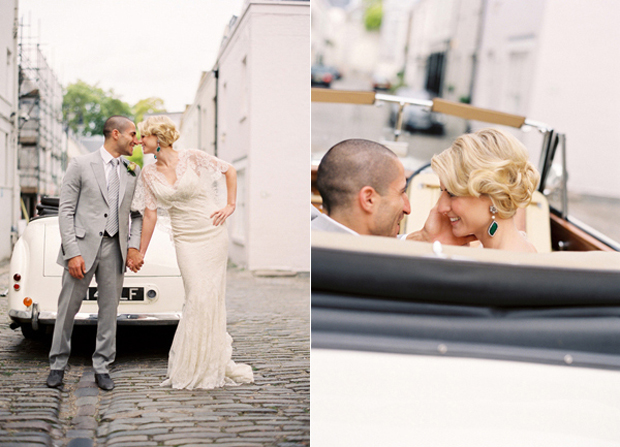 Image Credit: Polly Alexandre via Once Wed
I fell in love with this wedding the second I saw it. Such a stunning bride in Elie Saab with the most delicious emerald green vintage diamond earrings I have ever seen, a present from her husband. Loving that white vintage bentley too, pure class. See it in full here Hyde Park Wedding.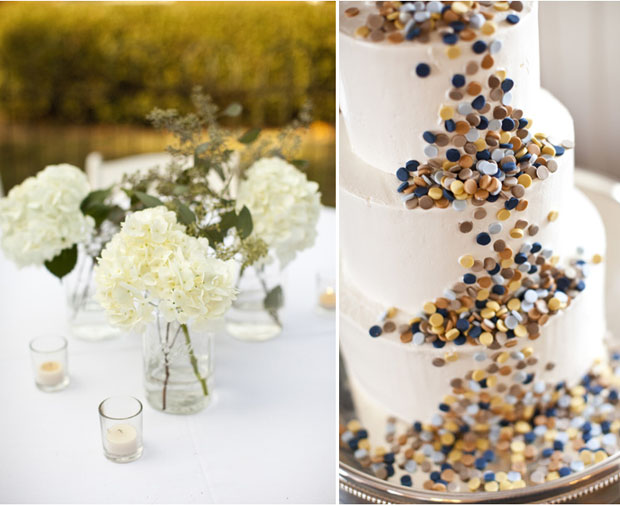 Image credit: Melissa Schollaert Photography via Style Unveiled
I saw this laid-back museum wedding with so many cute and quirky details, but the bits I loved the most were their cake and all their casual flowers in mason jars. Very simple but visually stunning.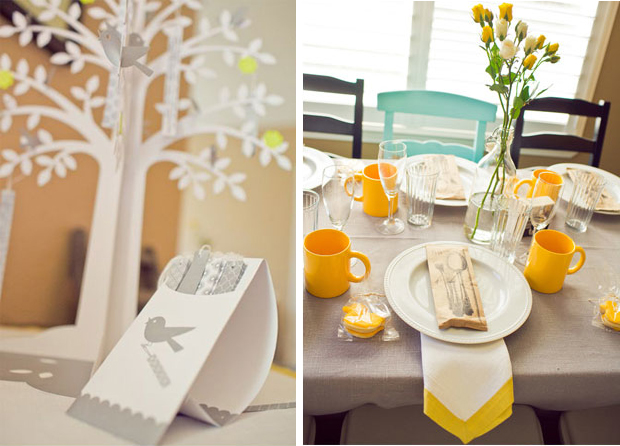 Image Credit: The Collection Event Studio
I love this waffle brunch baby shower in bright citrus yellow, a perfect decor look for spring. Simple flowers in glass vases and the cutest blessing tree for friends to leave notes for the mum-to-be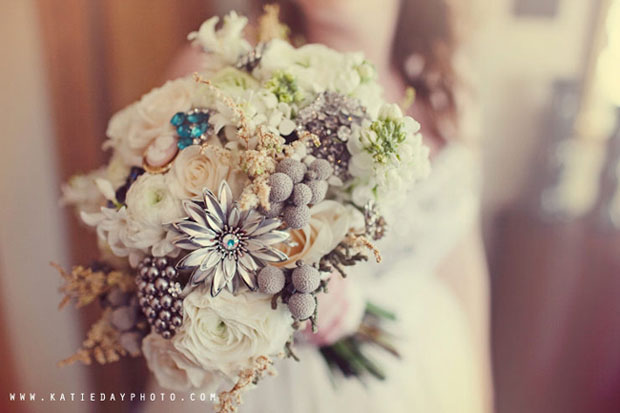 Image Credit: Katie Day via Love and Lavender
Earlier this week I posted about vintage brooch bouquets in my Where to Buy ~ How to DIY series and then low and behold I stumble across this wedding with one of the best ones I have seen yet. It's lovely how the bride incorporated the brooches along with real flowers. My idea of the perfect bouquet.
They also had a really laid-back feel to the day with these pretty rustic centrepieces. The whole wedding was so pretty, see here.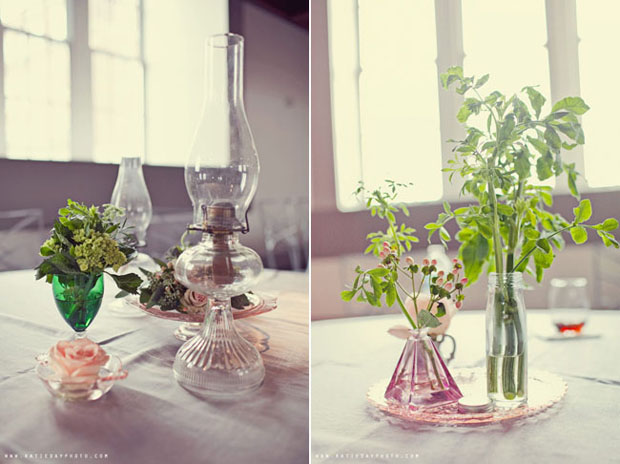 Image Credit: Katie Day via Love and Lavender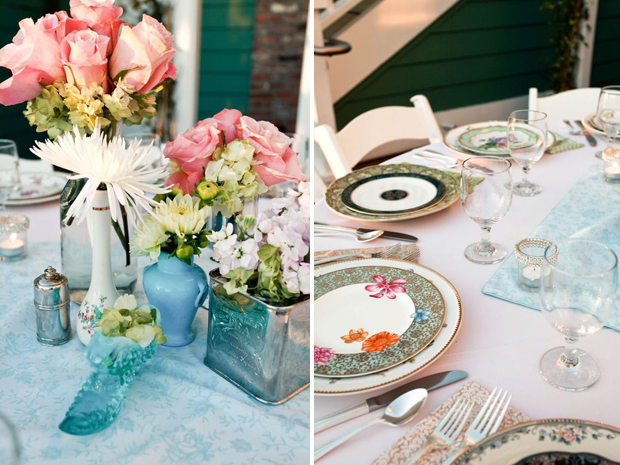 Image credit: Amanda Thiessen Photography via Style Me Pretty
Now then I just adore the vintage mismatched china look, and even though it has become incredibly popular here in the UK I think it's one that will be staying around for a while. It is a really pretty, quirky and charming look that allows brides to create stunning tables at a relatively low cost. Particularly if you choose one of the great hire companies popping up all over the UK. You can usually hire each piece for around £1.50 each. This gorgeous wedding above shows just how it's done, elegant but without looking too twee.

This week I was completely blown away by an amazing Beloved shoot of the "goddess-of-pink-haired-loveliness" otherwise known as Kat Williams~The Rock and Roll Bride, captured by the fabulous Marianne Taylor. Kat said on her blog Beloved is about "using emotional exercises in order to bring the couple together, in the moment, and into a state where they are not afraid to show their true selves and explore the connection they have".
And wow, you have to check out these images, they are so intimate and beautiful. They really do illustrate so well the love between Kat and her husband Gareth, there is no awkwardness, no posing, just truly special moments. They look like two teenagers in love! You can see the session on Kat's blog here and also on Marianne's.
If you have been looking for the perfect engagement session for you and your partner then please do consider the Beloved style of photo shoot. The Beloved Movement is a website inspired by the work of photographer Jesh de Rox (the creator of Beloved) and features a number of these photography sessions so go check it out.
So that's all for today folks I hope you have enjoyed my round-up for this week. I will be spending the rest of my sunday making yards and yards of bunting for the Vintage Tea Dance that I have coming up to celebrate my Nan's 80th birthday.
How are you spending your Sunday, please do let me know?