A very warm Pocketful of Dreams welcome to another superb member of the Wedding Dream Team.
Quail – Bridal and Bridesmaid Collections
Ooh my pretty.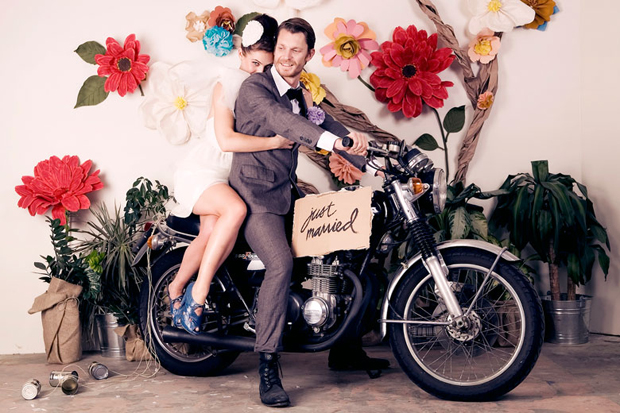 I am so excited to show you this collection today, it is simply to-die-for.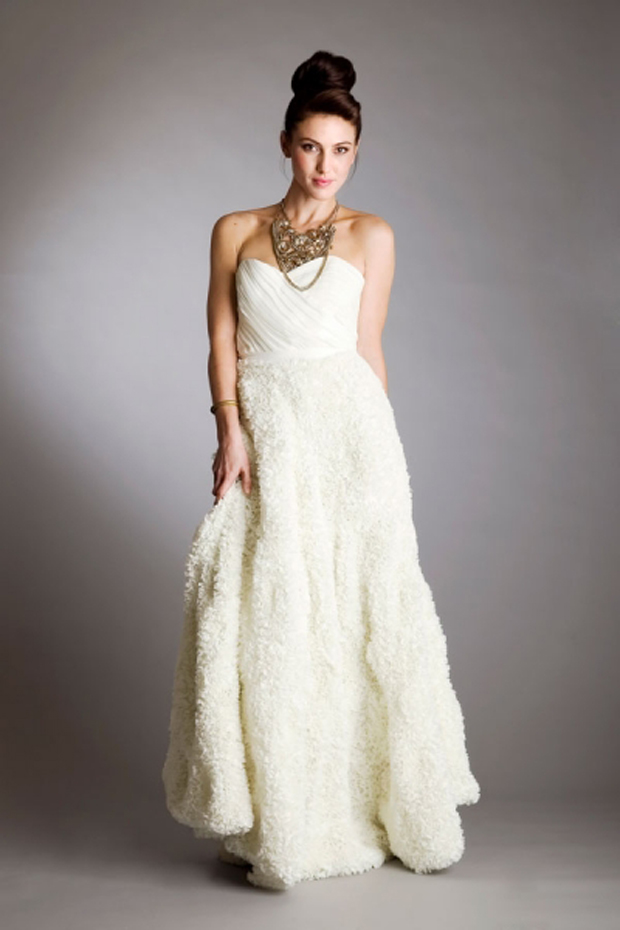 The Peony Gown
Forget those frumpy frocks that leave you feeling more than just a little flat, these lovelies from Quail Bridal offer everything the stylish bride is looking for: beautiful, sophisticated and uber-glam.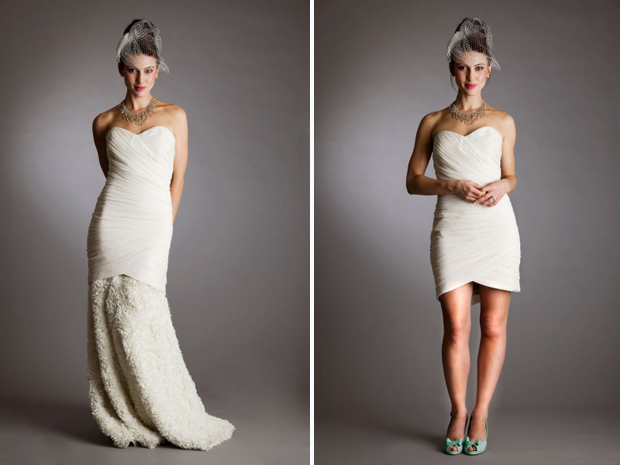 The Parisian Gown
While the bridesmaids collection is nothing short of fun, retro, colourful and just gorgeous. You can mix it up and forgo that tired matchy-matchy look for one that's still co-ordinated but in a more subtle way.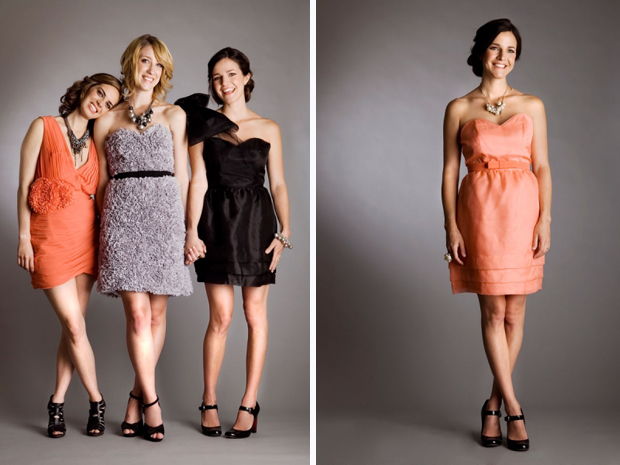 L-R: Roma, Peony, Marie, Toasting Dresses
Quail is a term used in 1960's hipster slang to describe a woman or a girl.
A Quail girl is "the girl who sees the beauty in all things—the beauty in the moment—the potential for expression in every piece of clothing, new or old, perfect or imperfect".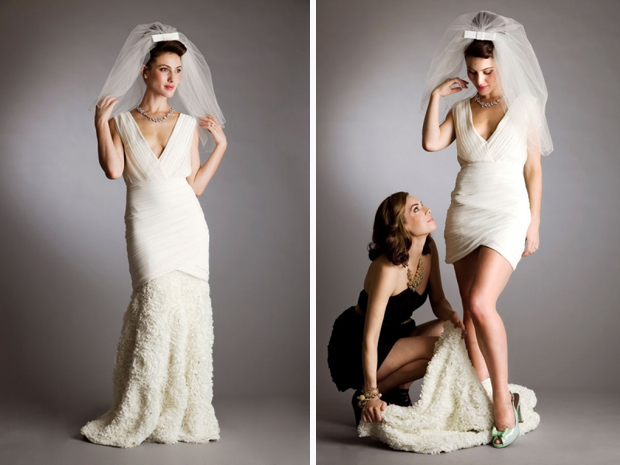 The Roma Gown
Michelle Williams is the creative genius behind these gowns and when I asked her recently what inspired her to start-up Quail Bridal she said "In 2008, I went to 21 weddings including my own! With many friends tying the knot, we realised there was something missing in the market: stylish, classy, affordable bridesmaid dresses. Since then, the business has blossomed and it became inevitable that we would add wedding gowns to the collection."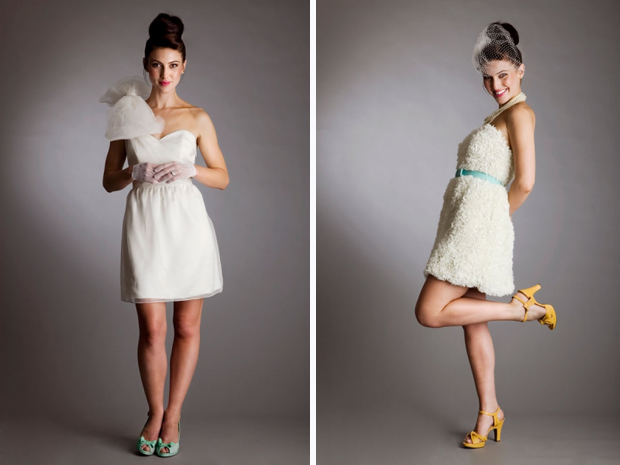 The Marie and The Peony Cake-Cutting Dresses
Quail works hard to ensure their collections consist of a number of mix and match, color customizable separates and convertible options for a myriad of possibilities that are sure to get some major play even after the big day!
Their stellar team of bridal experts offer a unique, hands-on experience at their boutique in California. The collection is not available anywhere in the UK as yet but is available to buy online, and they have worked with Brides via email from Texas to Australia!  It couldn't be easier to order simply visit the site and create your wishlist of styles, their team will then work with you to create your chosen design.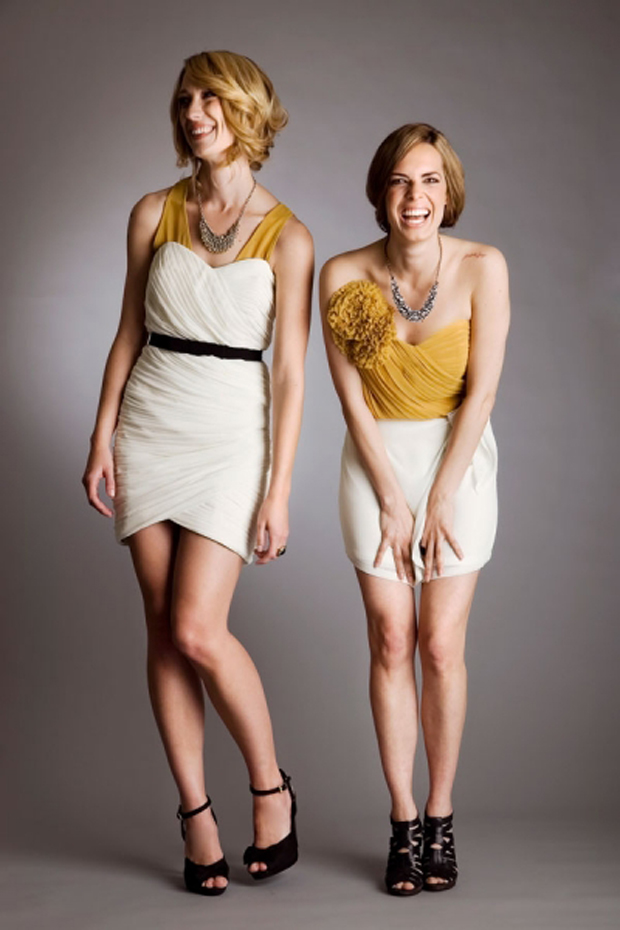 The Parisian and Lily Dresses
Michelle credits her friends as being instrumental to her success with her Bridal collection. "They all have been in so many weddings and they know what looks cute and what doesn't! I usually need their stamp of approval before I can add a style to the collection".
She added "I'm seeing that more and more companies are offering wedding dresses and bridesmaids dresses online. Before, brides-to-be were adamant about trying on dresses in a store with champagne and the whole works! But now, I think brides are more willing to venture out and see what the world wide web has to offer".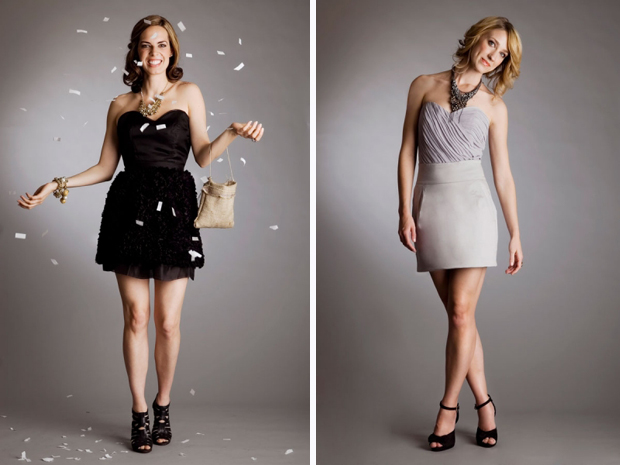 The Dahlia Dress and the Parisian Top and Love Skirt
So who is the Quail Bride?
Michelle described her as "Lucy Ricardo meets Rihanna. You got the classic charm of Lucy with the feminine rebel-edge of Rihanna".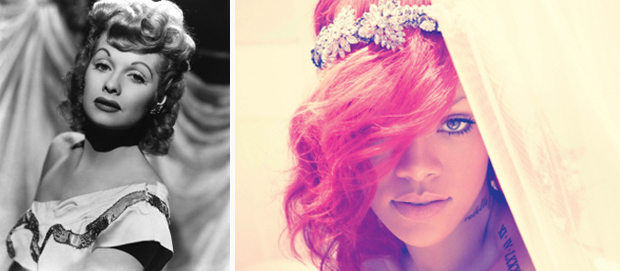 And her ultimate dream client to wear a Quail design "Alexa Chung. That girl has a great sense of style!"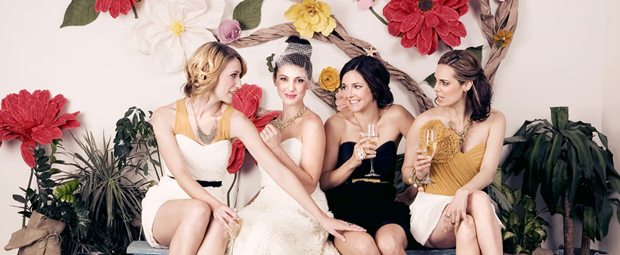 All the details
Contact:
Quail Studios
1105 E. 3rd Street
Long Beach, CA 90802
E. bridal@qisforquail.com
W: quailbridal.com
The Collection: Cake cutting and getaway dresses as well as long bridal gowns. Bridesmaid dresses in a variety of styles and colours. They do all custom colouring for both bridal and bridesmaids!
Hottest sellers: The Parisian Gown, the Marie Dress, the Parisian Dress, and the Peony Dress.
Prices:

Bridesmaids dresses from $298 (Approx £184)
Bridal gowns range from  $1498 – $1798 (Approx £926 – £1,112)
How to order: Firstly visit the site and fill out the QB wishlist including your color choices and press submit! Second, a QB sales rep will email you as quickly as possible with color options available that best match your choices. Third, you choose your favorite color and reply to your QB sales rep and thats that!
Shipping: Quail will ship to the UK and orders take about 6-8 weeks