I have another gorgeous and pink, little girl's party to share with you today. This is the first birthday party of little Emerie (Emerson Marie) captured by her very talented Mom Amy Gaerthofner of Ardent Photo. Not only is Amy a very talented photographer she also pulled together this whole 'Sweet-as-Pie' party theme herself which just looks so super-delicious.
Amy shared with me the details behind the day: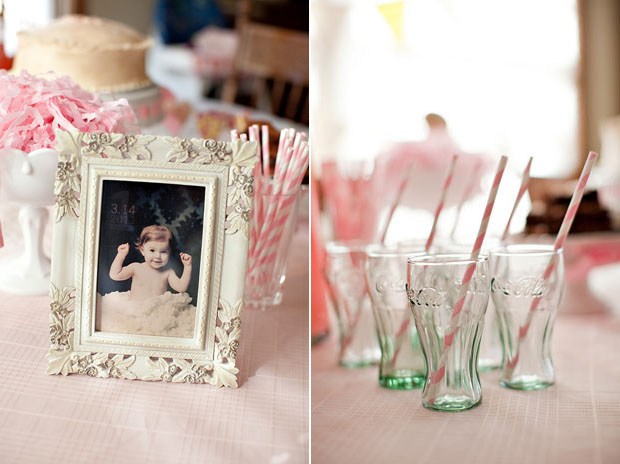 "Emerie has just turned one and is the little sister of Drew who is 4.5 years old. Emerie is very special not only because she is our baby girl but she has had a few minor health issues in her 12 months on earth. We are happy that she is now 1 and her surgery and daily medications are behind us. She started walking shortly before her birthday and loves to play with her brother.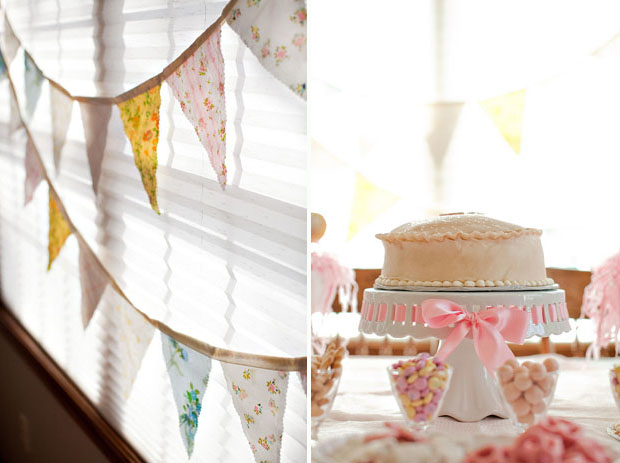 The Theme
Emerie was born on "Pi Day – you know the number 3.14″ and I thought about the theme since she was about 1 month old. So I started to think 'sweet as pie' for colors and food.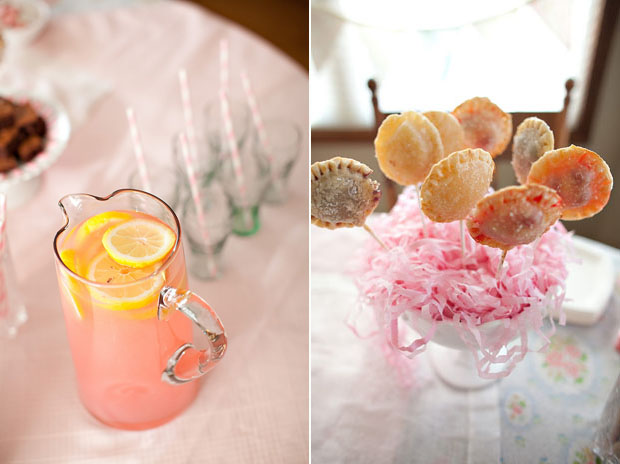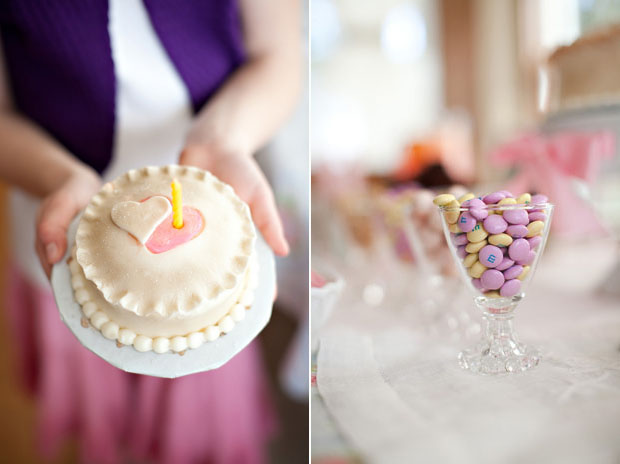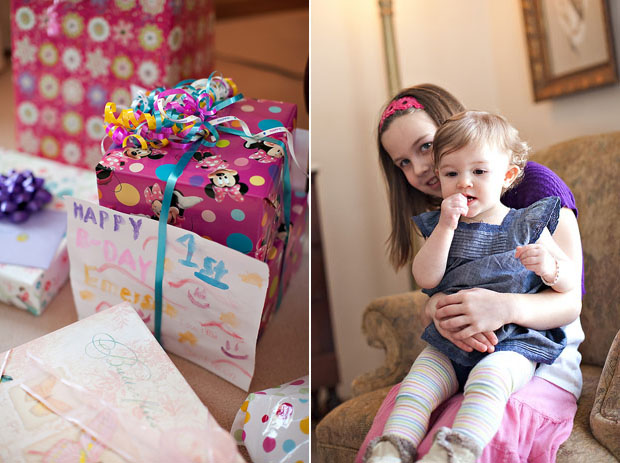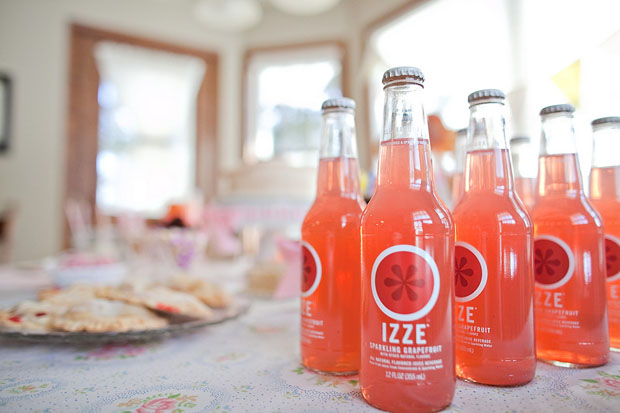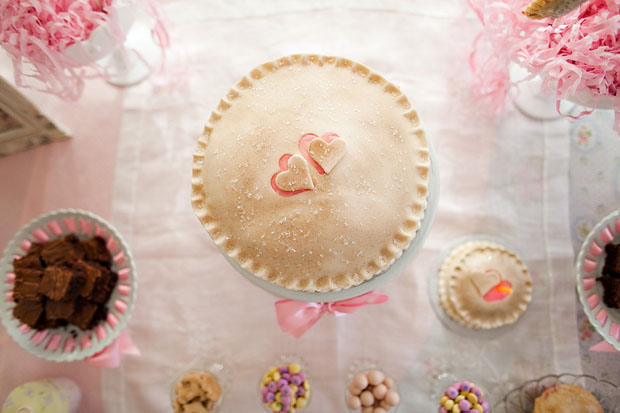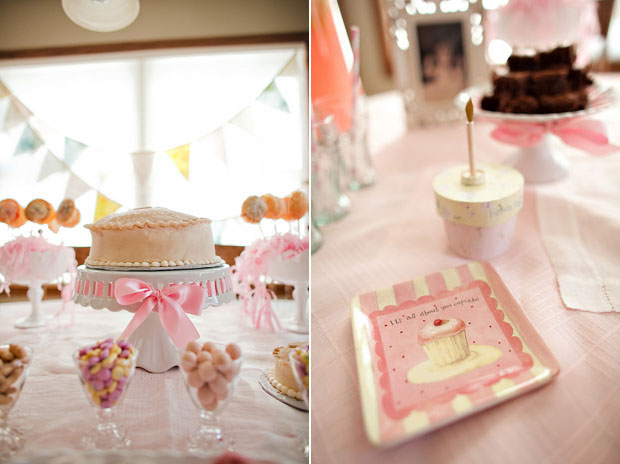 DIY Details
I made the pie pops with pre-rolled pie dough, canned pie filling and the help of my 4 year old. It was really easy and I had a lot of fun making them.
4 days before the party we unrolled the dough. Stamped out a 3 inch circle with a glass from our kitchen. Then we put down the lollipop stick (purchased in the bakery section of a craft store) and stuck it on with extra dough with water that acted like glue. Next we put a very small amount of pie filling. We toped it with another dough circle and sealed the edges with water. We took a extra stick and pushed it along the seam to seal it even more and give it a decorated edge. After all the pops were created we stuck them in the freezer with wax paper in between.
The day of the party we took them out of the freezer and let them thaw for 1 hour. Before baking we glazed them with a bit of egg white and sprinkled white crystal sugar on the tops. We baked them for 10-15 min at 350 degrees. When they were cool we stuck them into some foam within the dish on the table.
I enjoyed putting the design together and coordinating the food and decor. I'm really happy with how the custom cake turned out. It was very difficult for me to find images of a cake that resembled a pie on the internet. So I literally had to think of the design and describe how I wanted it to look to the cake maker.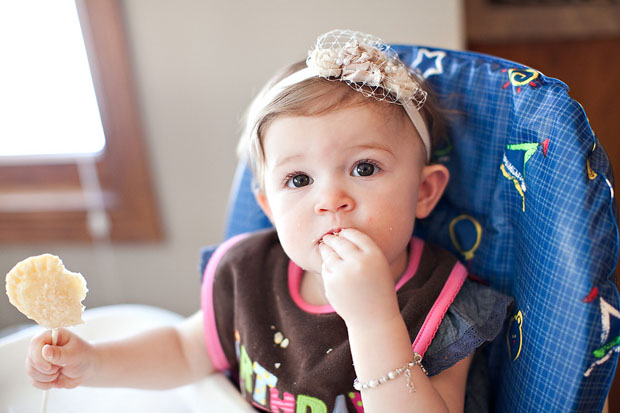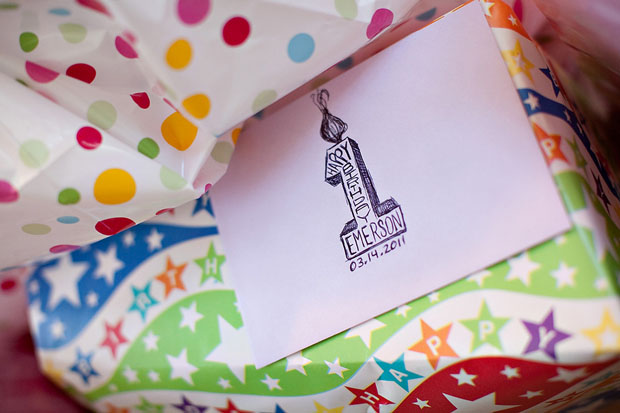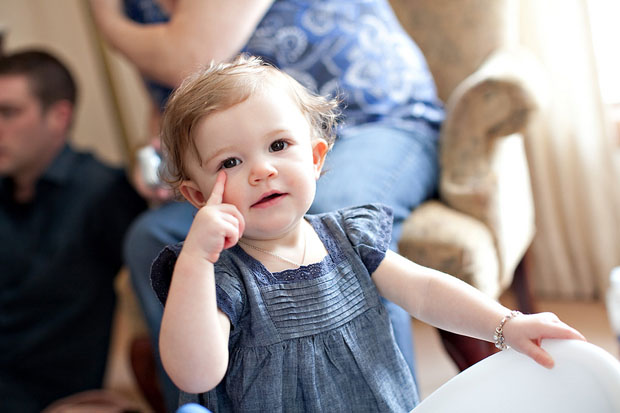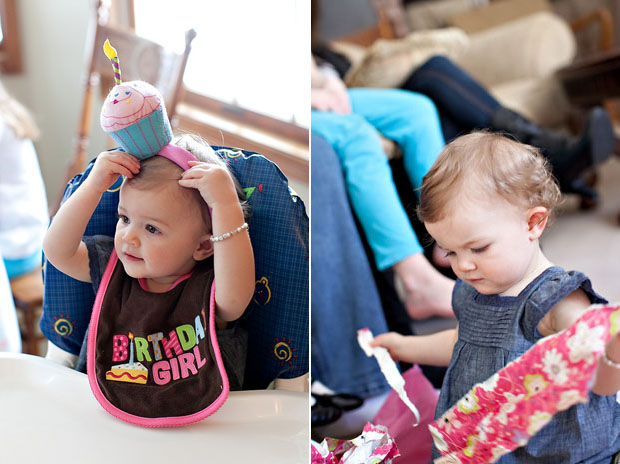 Tips and tricks
Gather all of the things for the party over time. Don't expect to get everything in one place. Draw a sketch of how you envision the table scape. Have realistic goals… don't think that you will be able to do everything. Ask for help!
We were fortunate enough to have the party Emerie's grandparents home. We also had plenty of family members help with bringing food.
A lot of the people thought I was a bit nuts to do all of this for my daughter's first birthday. But it really gave me a creative outlet and a whole lot of joy to do this for her.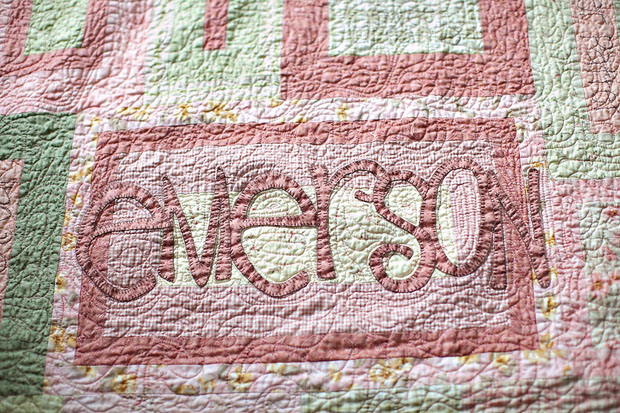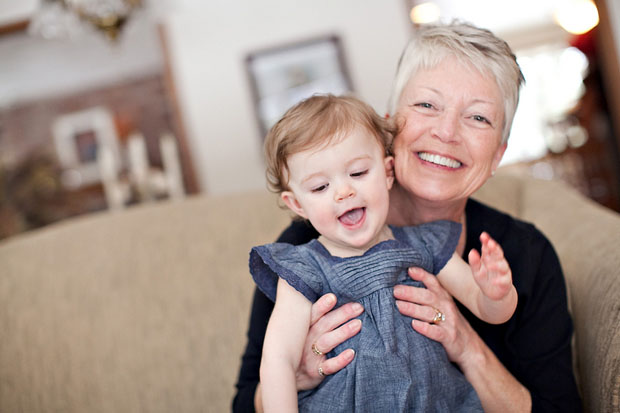 Thanks so much to Amy for sharing her daughter's birthday with us, it is truly gorgeous and don't you agree that she is just the cutest little girl ever with the cutest ever party?.