Hello peeps,
How is everyone on this lovely fine Saturday, looking forward to a fun-filled weekend no doubt?
My weekend is going to be jam-packed, today I have lot's of wedding planning appointments with one of my brides-to-be as we are off on a mission to find the most delectable flowers in all the universe then meeting up later with a wonderful creative lady who is going to point us in all the right directions to help make this wedding the best in the world ever!
On Sunday I am of course spending the day with my family to celebrate Mother's Day as my cousin and I are cooking lunch for both our mums and our Nana too. And if I can squeeze a little more into the weekend I will be putting a few last minute touches to my Nana's 80th Birthday Vintage Tea Party which is taking place in just over a week's time. See tomorrow's post for more on how I am getting on with that!
I'm back to the usual blogging schedule today though bringing you oodles of snippets of wedding lovelies on a Saturday instead of Sunday, what's your preference do you prefer a Saturday or a Sunday?. Slightly manic week last week so it had to slip to the Sunday to make way for the rather long post I did on Backyard Weddings, hope you liked that one and found it useful for planning your own backyard shindig…yes it's possible, even in the UK.
And while I'm on that subject one lovely lady called Anna of 'Anna and the Ring' wrote a lovely little piece this week reminding us all why we should sign the Any Campaign petition, I suggest you hop, skip and jump over and take a look at her post, but please do return though for I have a visual feast of wedding wonders for you to gaze at.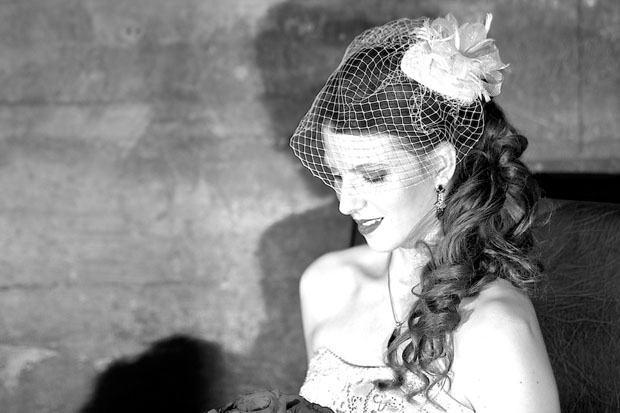 Image credit DRG Photography via Pocketful of Dreams Blog
My real wedding of the week simply has to be the wonderful Old Hollywood influenced ~ Dirty 30's meets Glamour affair that the lovely Drew of DRG Photography kindly sent to me to feature. It was stunning and beautiful, the bride wore vintage, she had red lips and looked like she had just stepped off the pages of a magazine. Please do take a look and let me know what you think.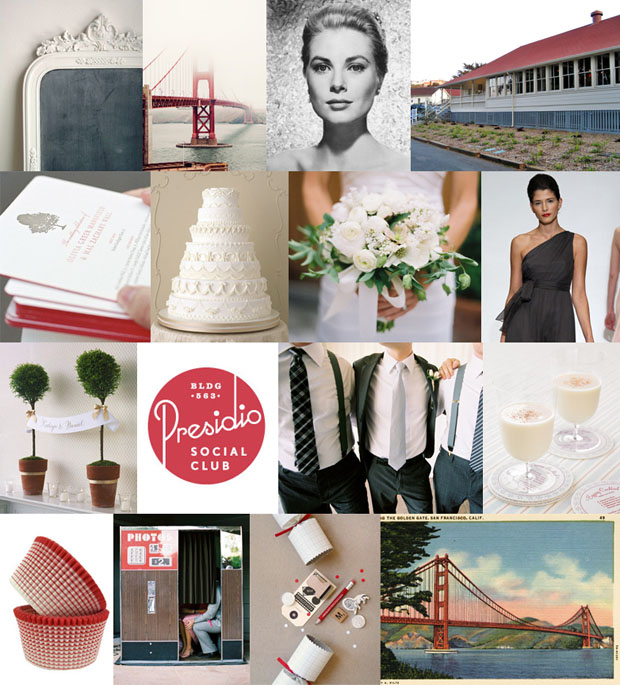 Image Credit: Snippet and Ink
And my second real wedding of the week has to be none other than another wedding blogger Kathryn of US wedding blog Snippet and Ink. She featured several posts about her gorgeous San Francisco Winter Wedding including her classic and playful inspiration board see above, the loveliest wedding video I have ever clapped my eyes on where they tell the story of how they met and why they are in love, it's just too sweet! Oh and they had a first look and it made me cry. Read all about their wedding here, it's a beautiful story andKathryn tells it so well, oh and grab a tissue.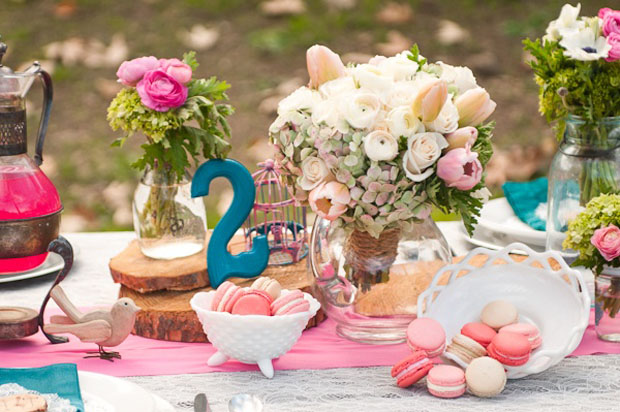 Image credit: Candice Benjamin via The Knotty Bride
Fancy some vintage wedding inspiration on a budget? Wooden spray painted table numbers, a cake stand made out of logs, a bouquet that doubles as a table arrangement and lots of thrift shop finds. Loving it.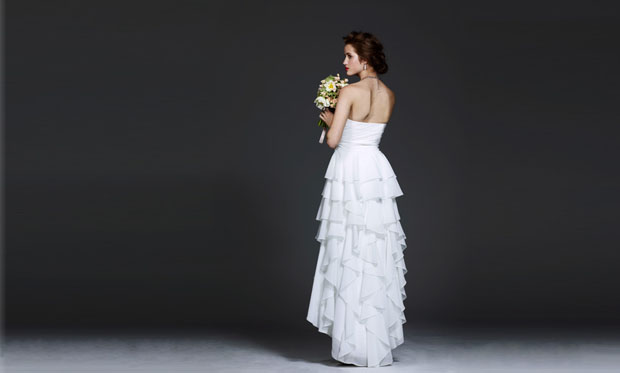 Image credit: Coast
Coast has launched a Bridal collection and it has some really quite elegant designs all under £550 so perfect for brides on a budget, a fellow blogger Elizabeth of Bridal Musings posted a lovely article about the collection, do check it out here.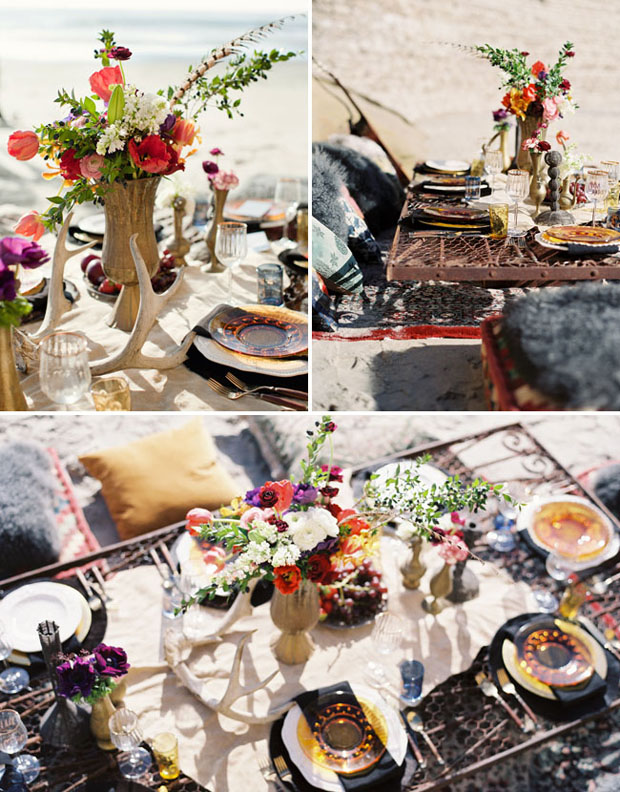 Image credit: Katie Neal Photo via Green Wedding Shoes
I am utterly in love with this bohemian beach ideas shoot by the Sitting in a Tree girls over on Green Wedding Shoes, not least because I have always envisioned myself getting married on a beach at sunset, not ruddy likely in this country though!. These girls just get it right every time, they have such fantastic laid-back style and I love reading about their adventures with their growing wedding business over on their blog.

I missed off the DIY part last week…oops, slap my hand. So I have brought you lots and lots of DIY ideas this week and hope you will be going craft crazy trying out some of these delights. I know I will!
That's all for this week folks I hope you enjoy.

POSTED IN: Inspiration

TAGS: 1930's wedding, Birdcage veil, bohemian beach wedding, bridal collection, budget wedding, budget wedding dress, Calgary Wedding, coast bridal collection, DIY Wedding, DRG Photography, Old Hollywood Inspired wedding, vintage inspirations, Vintage Wedding, wedding dresses