I am totally in love with hanging decor and think it just looks soooo effective at a wedding, especially if you are on a budget and can't stretch to elaborate flower displays.
You really need to get your crafting geek-on to produce some of these lovelies, but isn't that half the fun of wedding planning anyway?
And inspiration truly is everywhere, you don't have to just stick with traditional wedding decor, take a look around you and see what's going on in fashion, interiors, even art to help you decorate your space. This can be inside or outside, I am a big fan of taking the indoors outside and having quirky decor in unexpected places, like old vintage gilt frames and chandeliers hanging from trees.
Here's my pick of the best hanging decor I have seen in wedding-land…..
? ? ?
? This one has to be my all time favourite by the wonderful Penny Cullen of Tigerlily Weddings. She is a superb planner based in London and came up with this fab idea for a wedding she was planning with a lovebirds theme.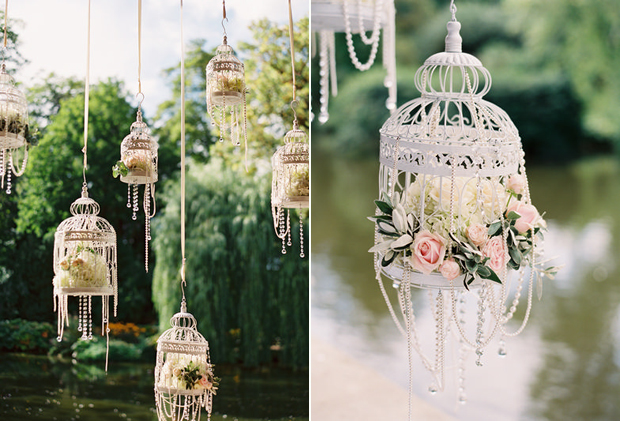 Photography courtesy of © Polly Alexandre Photography via Tigerlily Weddings (Also featured in May/June You and Your Wedding)
Penny was inspired to create this decor effect after seeing hanging birdcages like these in a shop window.
Original inspiration found here.
? More hanging birdcage decor – this time a little more rustic.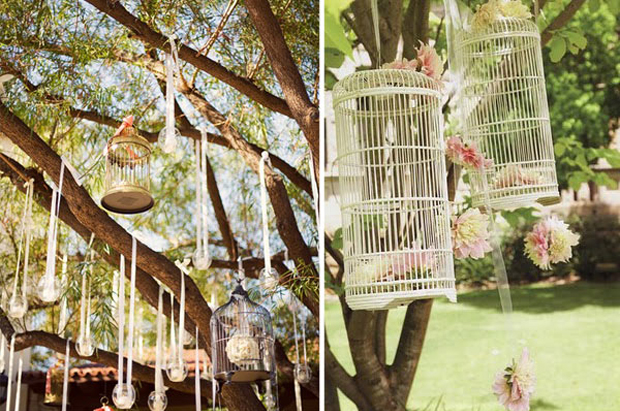 Image Credit:Bonnie Tsang via Ruffled Blog
? Hanging one or two flowerheads in glass jars, old medicing bottles or even tin cans, tied with string, looks super cute and rustic and can be done on a budget by collecting up lots of mismatched glass jars or tins- (every household must throw away tons of these every year) – and using seasonal flowers to keep the costs down.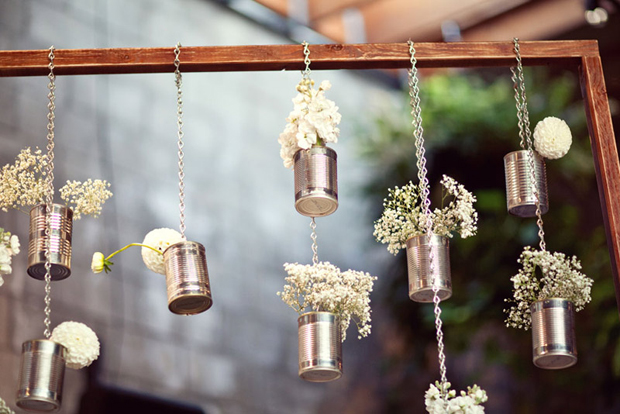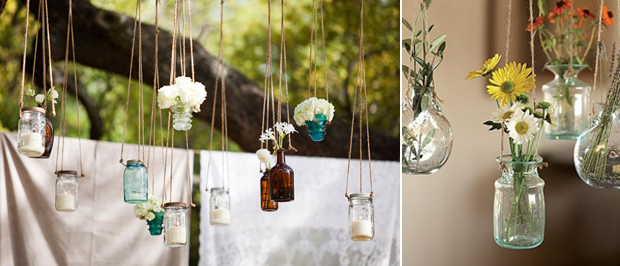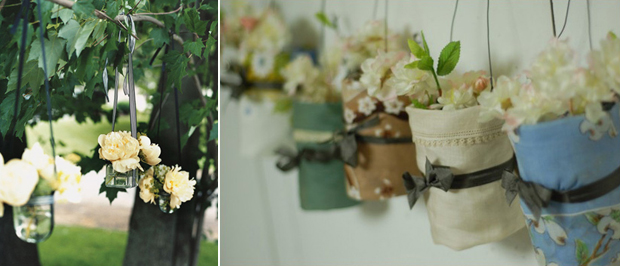 Image credits: BZ Event and Apartment Therapy

? Or you can go for hanging candles for that sparkly twinkly effect.
Image credits: Style Me Pretty and  Beautiful things diary
? How about these white swan inspired hanging tutus? Look fab and super-chic no?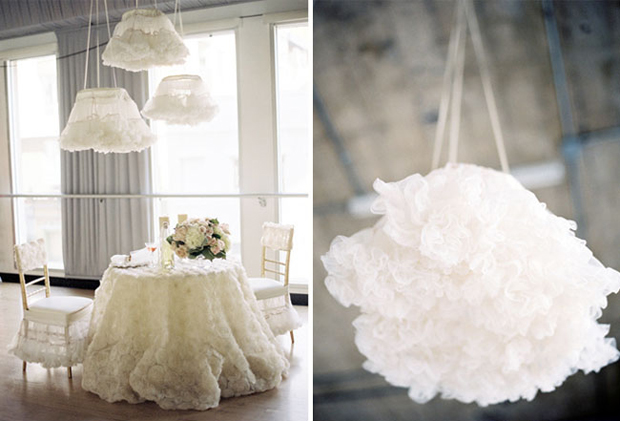 Image credits: Jill La Fleur styling, photographed by Jessica Claire, via Green Wedding Shoes
? This idea has decadence and beauty written all over it. Totally extravagant but I am totally in LOVE.
Image source: Ever Ours
? Tissue pom poms always look cute, love how these have been joined together in a line.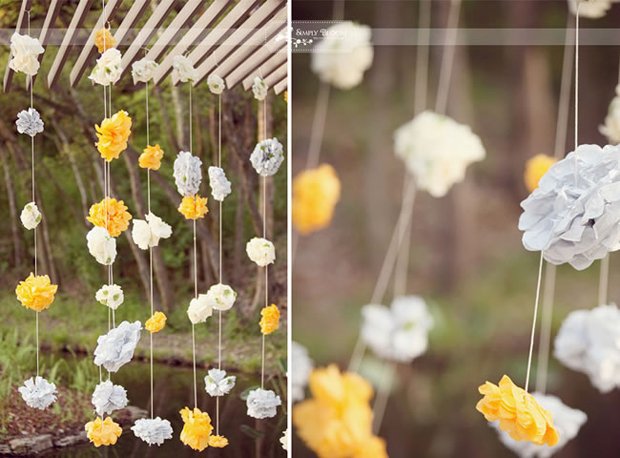 Image Credit: Simply Bloom via La Belle Bride
? Genius idea at this old circus themed wedding – vintage umbrellas creating a canopy over the dancefloor.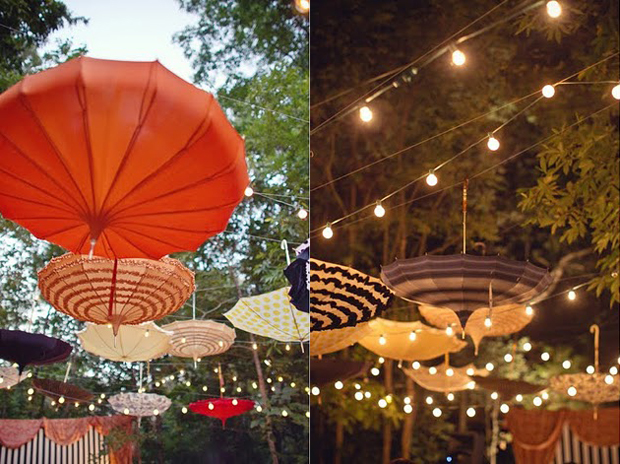 Image Credit: JL Designs
? ? ?
So what do you think, does hanging decor get your heart racing as fast as mine, will you be having anything like this at your own wedding?
Michelle x