Good afternoon lovelies,
I recently featured a really cute and gorgeous engagement shoot on my blog by US photographer Anne Nunn where the bride-to-be Brianna talked about her love of all things Ombre. She is planning on incorporating the look throughout her wedding from the flowers to the table arrangements and the reception decor using an amazing sounding palette of "coral, apricot, persimmon and graphite". Oh it sounds sublime doesn't it?
Ombre really is a beautiful and stylish choice for weddings, taken from the French term 'shaded' it means a gradual change in colour from light to dark and can include a mix of complimentary colours to form a palette. The effect is very soft and pretty, such an effective look for any wedding day….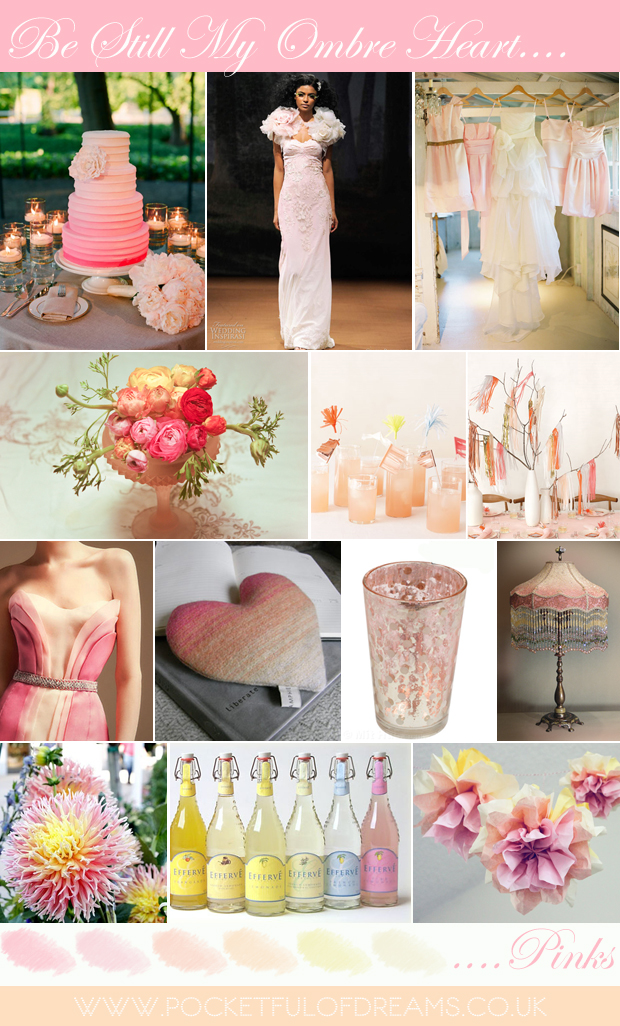 Featuring L-R…
? ? ?
So what do you think? Are you over-the-moon about Ombre? I know I am and I enjoyed putting together this little inspiration piece so much that I will be bringing you a few more Ombre inspirations very soon.
With love,
Michelle x