How about this for a cute and creative take on the traditional wedding guestbook. One to really get your guests talking, and something that can be used as art in your home once the day is over.
Just provide paintbrushes, pots of paint and a really big canvas.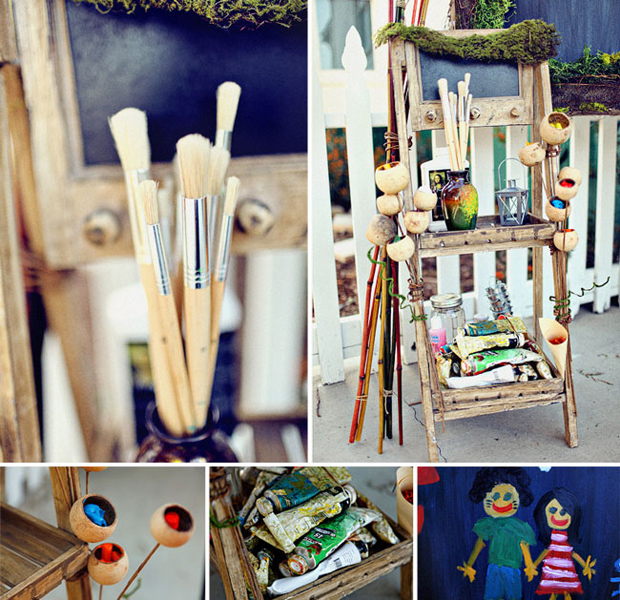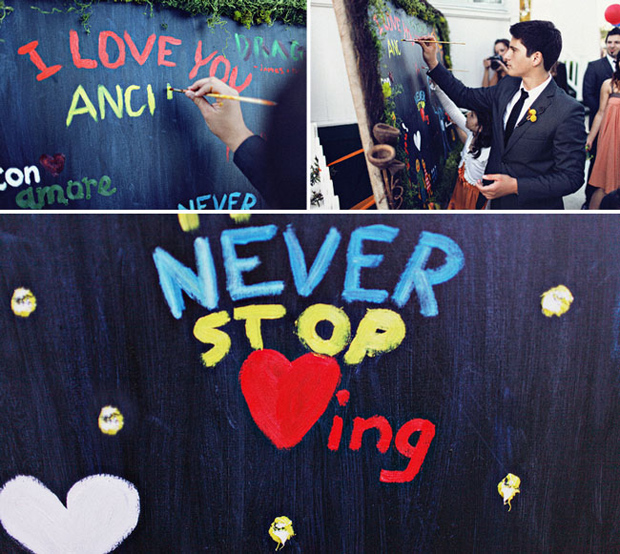 You can see the rest of the wedding here on Green Wedding Shoes the couple had lots of creative and budget-savvy ideas.
Image  credit: Priscila Valentina via Green Wedding Shoes
Michelle x