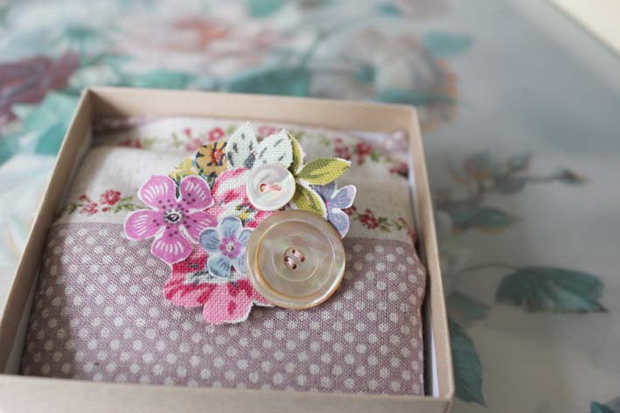 Love Brooch by Vicky Trainor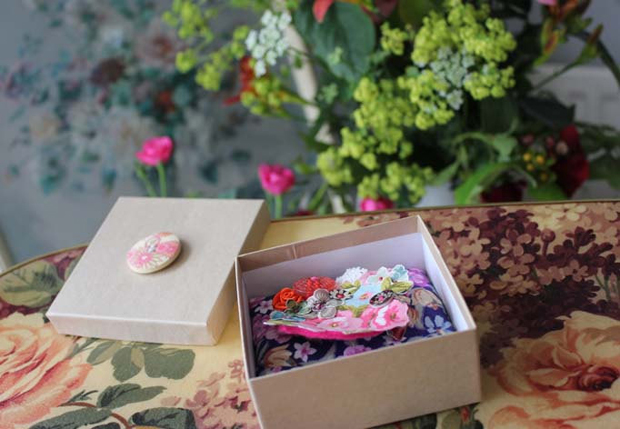 Bloomsbury Vintage-Inspired Hair Clip by Vicky Trainor
Today I wanted to highlight the work of one rather fabulous lady, Vicky Trainor. Vicky creates some truly beautiful and delicate vintage-inspired designs of wedding pretty, some are paper-based and some are the wonderfully-embellished haberdashery items you see here which include wedding invitations, menus, table numbers and place names, favours, gift boxes and wedding signs, amongst a whole plethora of other gorgeous items.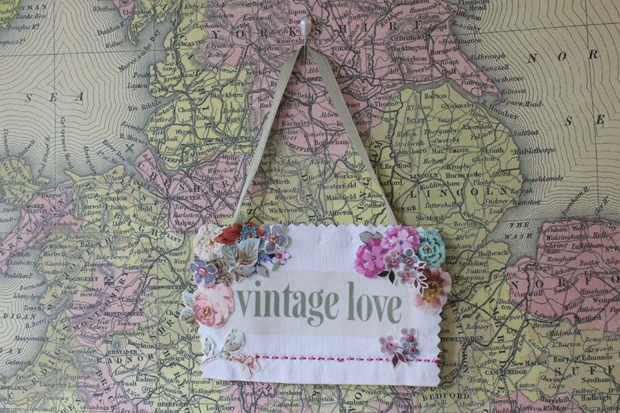 Vintage Love Reception sign by Vicky Trainor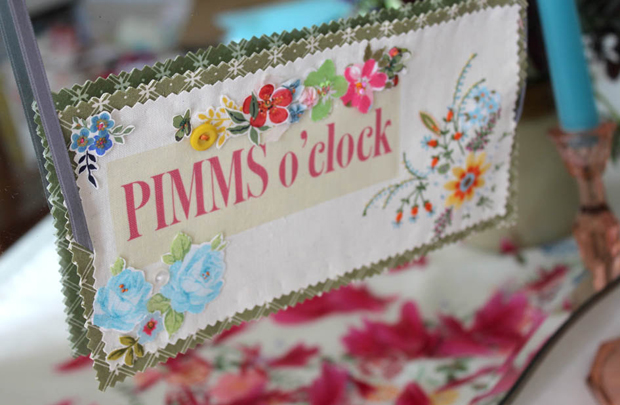 Pimms O'Clock Wedding Reception Sign by Vicky Trainor
As is anything vintage-inspired and gorgeous I was first introduced to Vicky's work through Love My Dress blog, and at a certain soiree earlier this year I had the chance to see her work up-close-and-personal and even own a piece of my own. But alas it was not to be, as you may remember if you read my adventures that evening, I turned up rather late (not through want of trying I may add) and missed out on the amazing goody bags being given out to each guest, and most importantly I missed out on a Vicky Trainor, Vintage Drawer Collection bookmark. Harumph.
Hearing of my plight (and general moaning) Vicky vowed to send me one and last week the prettiest package ever arrived on my doorstep.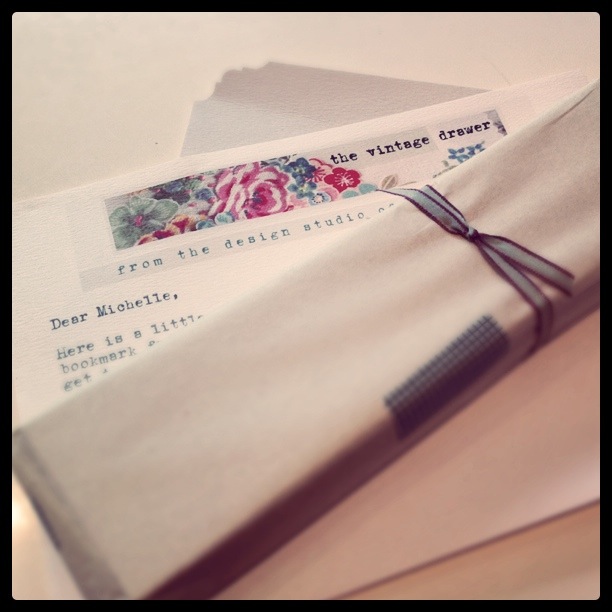 Packaging by Vicky Trainor - Photographed by Pocketful of Dreams using Instagram
I cannot tell you the excitement of getting something so wonderful like this by post, the packaging alone was worth the wait. What lay inside was the most intricately detailed and precious little piece of vintage material I think I have ever seen, yes I did almost cry, but that's because I'm a massive softy. The bookmark was made from the most glorious vintage fabric, in a range of country garden colours, decorated with tiny buttons and flowers and most importantly of all, it had my name on it, well not mine personally but the name of my blog Pocketful of Dreams. Really it made me go all tingly inside to see this name 'up in lights' like that, so to speak!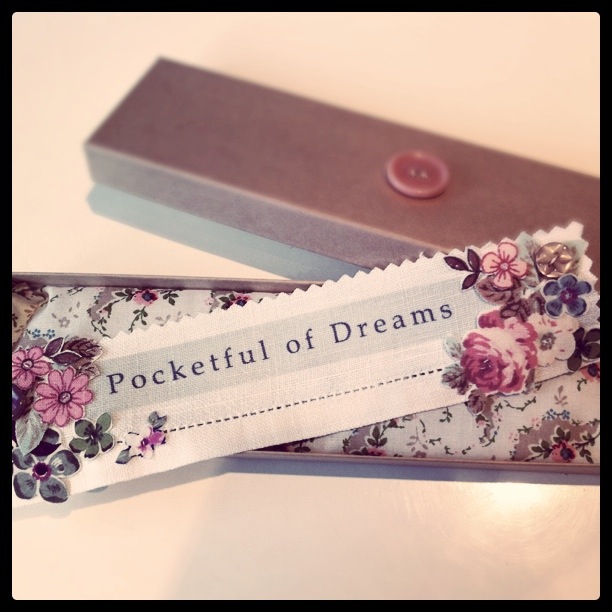 Vintage-Inspired Bookmark by Vicky Trainor - Photographed by Pocketful of Dreams using Instagram
And like I mentioned the packaging and presentation too was incredibly lovely, with the boomark sat within its own little box, topped off with a cute button, and inside a fabric covered cushion pad provided the resting spot for my new bookmark.
This kind of attention to detail is not often found and something to be praised, Vicky was incredibly kind to send me this bookmark and the whole experience was just so special, I will treasure it forever. And I implore you, go check out her work, if you want pretty vintage-inspired gorgeousness on your wedding day that you and your guests will also treasure forever.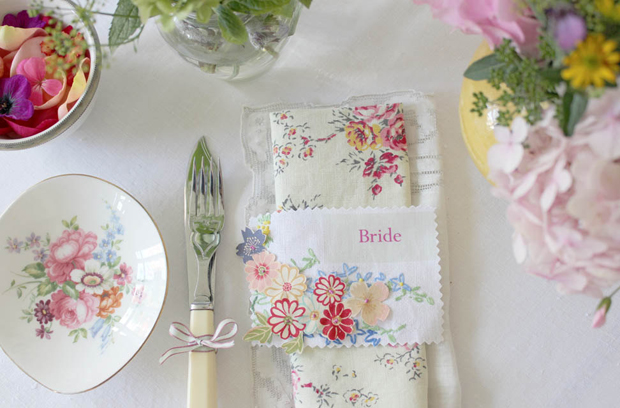 Bride and Groom Wedding Place Names by Vicky Trainor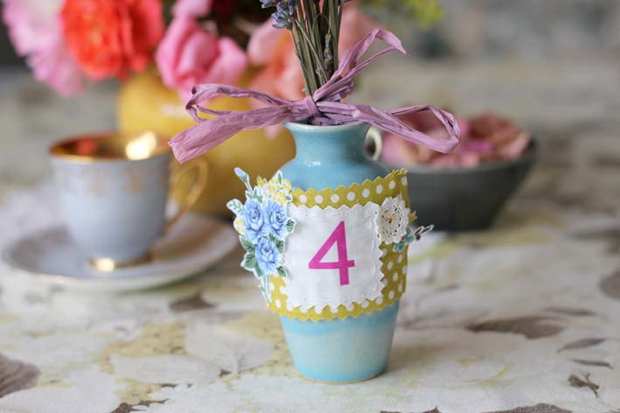 Wedding Table Number Collection by Vicky Trainor
You can visit her  Vintage Drawer website or see her latest collections of contemporary floral stationery by visiting Vicky Trainor website. She also has an Etsy shop with items available to buy online alternatively email info@vickytrainor.co.uk to request a product catalogue or a few samples.
If you're quick you can snag yourself a 10% discount on all items n her Etsy shop, offer ends this Sunday 25th September, all you have to do is enter LINEN in the coupon code box at checkout. Click here to pop to the shop…
Thank-you Vicky from one very happy blogger.
Michelle xx
POSTED IN: Inspiration, Planning

TAGS: Country Garden, Fabric, Floral, Haberdashery, Pretty, Retro table linen, Shabby CHic, Stationery, Tea Party, Vintage Inspired, Weddings