Hello everyone,
If you've been dropping by this week you will know that next week is going to be shorter than usual on the old posting schedule here on Pocketful of Dreams as I am only going to be posting once a day so I can have a little bloggy-break. So no new mood board next Monday I'm afraid.
Fear not though as I have a bumper round-up to share of all the Bridal Inspiration Boards I have recently had featured over on Love My Dress blog. There's been quite a lot and I don't want you to miss any, plus I am very proud of each and every one of them, they take a lot of time to put together and a heck of a lot of planning and thinking goes into each one.
Each bridal inspiration piece I have published on Love My Dress is built around an entire concept and I try to provide not just inspiration but ideas and tips on how to take that style and make sure it is faithfully represented across the decor and styling, as well as throwing in a few ideas for the bridal and bridesmaids styles in an accompanying Lookbook.
This is how I like to work with clients as well, helping them take that initial nugget of an idea and pull it all together into a working creative concept, so if you would like something like this creating for your wedding day or event then please do get in touch with me. Let's chat through your ideas and see if I can help you.
Here's the most recent ones with links to the full posts over on Love My Dress where you will find all the details behind each style:
COUNTRY CLASSIC ~ WORKING THE HERITAGE TREND
For the full post see here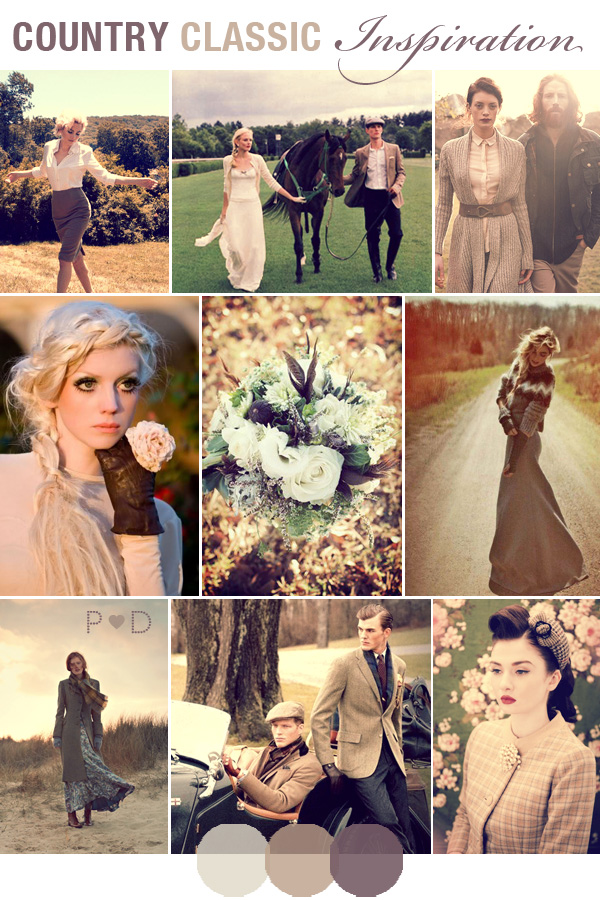 Image credits: 1. Michelle Williams Vogue October 2011 from Fashion Gone Rogue 2. Bride and Groom via Nibs Blog 3. Peregrine Clothing via The Telegraph 4. Loose Braids 5.Rustic Bouquet via Project Wedding 6. Marie Claire US Oct 2011 via Studded Hearts 7. Herringbone Coat from Toast 8. Country Gents 9. The Amelia via The Daily Strumpet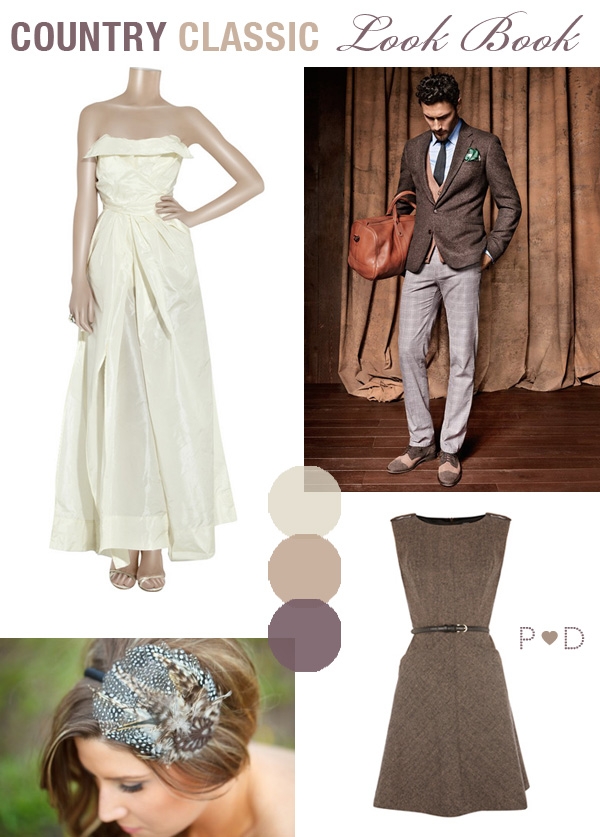 Image credits: 1. Lovelock Dress The Outnet 2.Mans Tweed Suit HE by Mango 3. Feather Headpiece via Wedding Obsession 4. Tweed Dress Oasis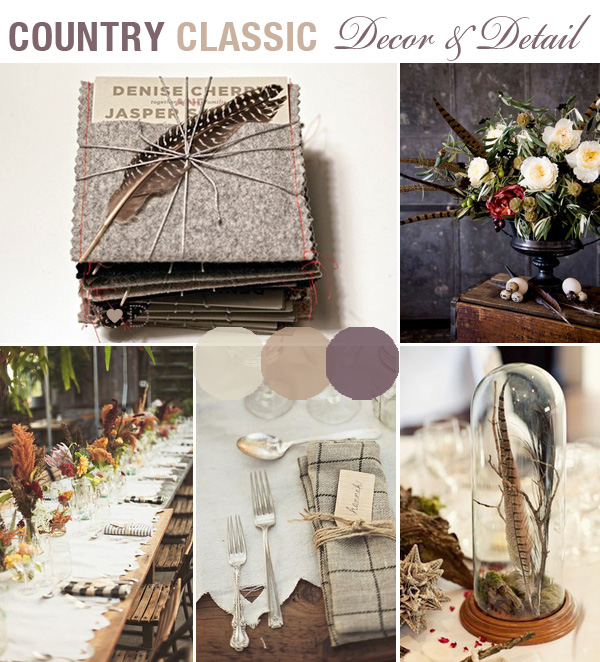 Image credits 1. Invites via Once Wed 2. Centrepiece via Design Sponge 3. & 4. Table setting and Tweed Napkins via Honey and Jam  5. Feathers via Love My Dress Blog
MIDNIGHT STEEL ~ Loving the Deep Dark Midnight Blue Colour
For full post see here.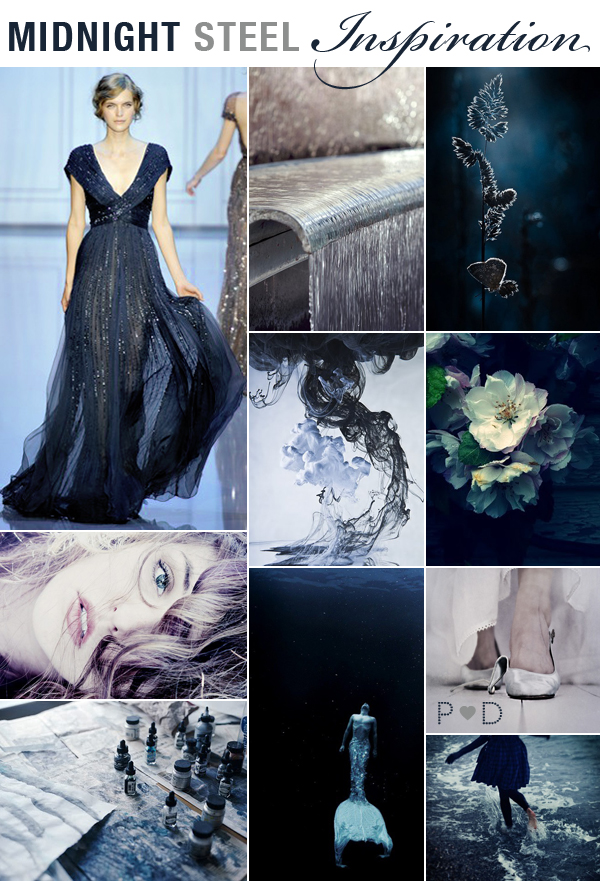 Credits: 1. Elie Saab Haute Couture Fall 2011 via Style 2. Water wall By tashjones  3.Frost 4. Portait by By Elena.Mariee  5. Ela Zubrowska. Water to Water via 6. Crab-Apple Flowers 7. Ink 8. Merman 9. Silver shoes By honeypieLiving 10. Water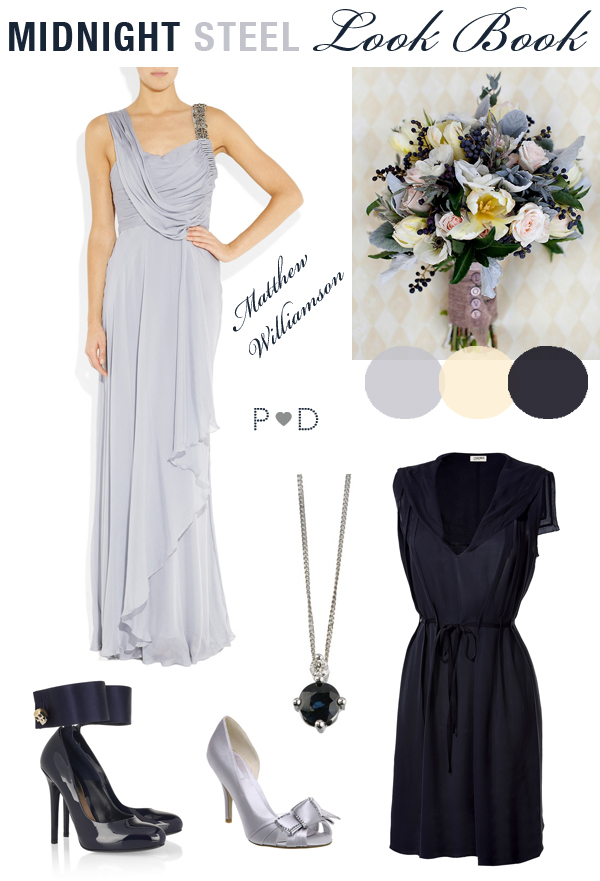 Credits: 1. Matthew Williamson Dress £1,595 Net-a-Porter 2. Bouquet via Style Me Pretty 3. Alexander McQueen ankle-cuff pumps £485 Net-a-Porter 4. Anoush U Court Shoes £40 House Of Fraser 5. Goldsmiths Sapphire and Diamond Pendant £399 House of Fraser  6.Midnight Sailor Dress by L'Agence £145 (Currently 50% off) Style Bop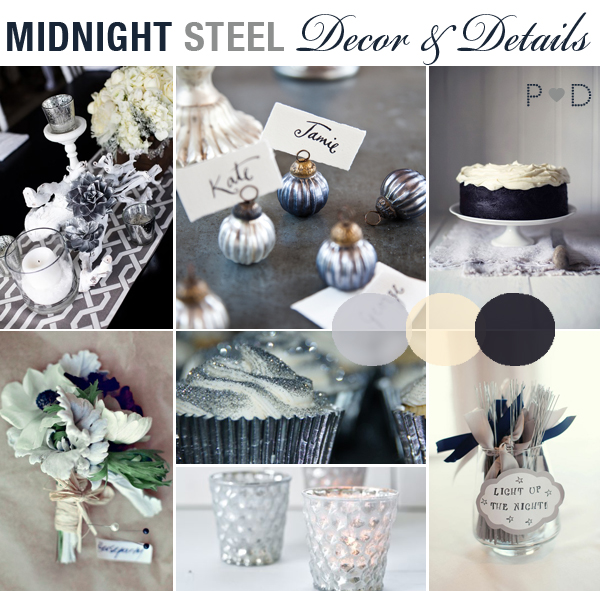 Credits: 1. Tablescape via Hostess Blog 2. Name Place Baubles from Cox and Cox 3. Guinness Cake via Design Sponge  4. Buttonhole via Style Me Pretty 5. Silver cupcakes 6. Tealight Holders Nordic House 7. Sparklers via Style Me Pretty
THE MOD SQUAD ~ A 1960's Inspired Wedding Day
For full post see here.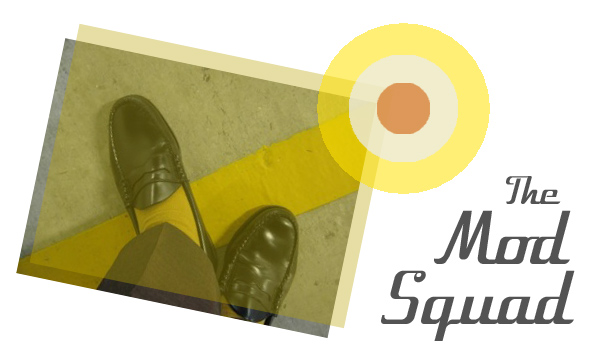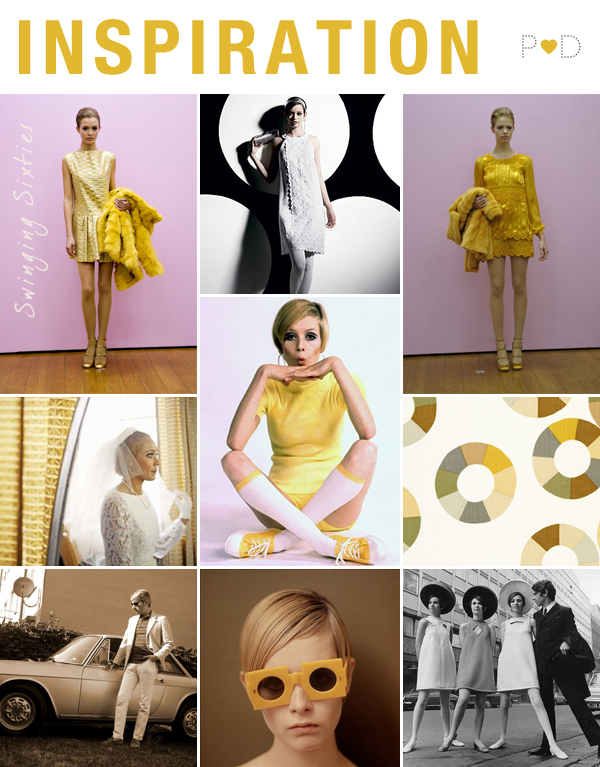 Images: 1 & 3. Philosophy Di Alberta Ferretti catwalk A/W 2. Maggy London Dress  4. Fresh In Love Photography. via ruffled 5.Twiggy 6. Sixties Graphic 7. Mod Man 8.Twiggy 9. Mods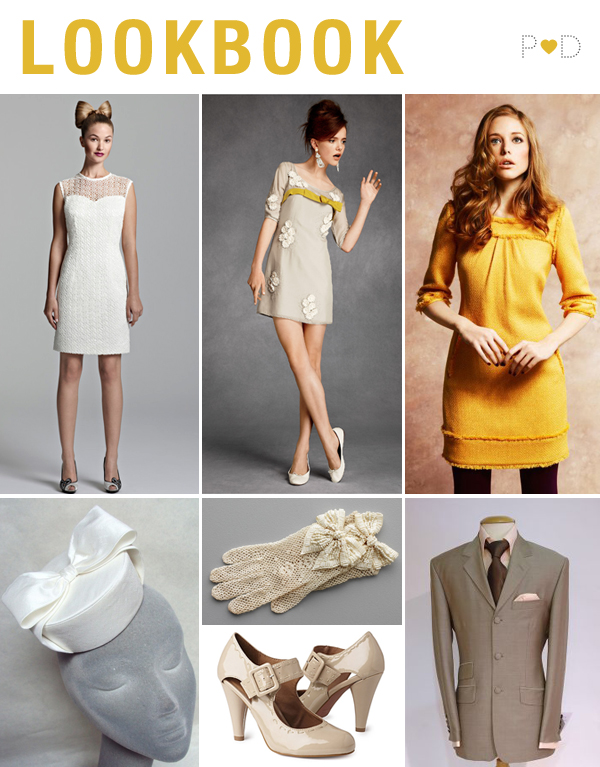 Images: 1. Dress Tobi Hannah Bridal 2.Dress BHLDN  3. lace gloves 4. pillbox hat 5. 6.mary-janes 7. Mod Suit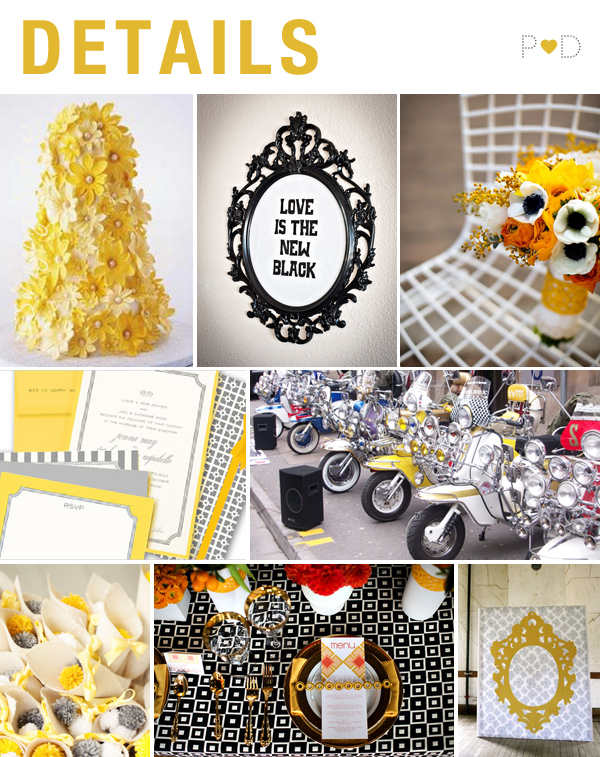 Images: 1. Yellow cake. 2. Ornate Sign 3. Flowers 4. Stationery 5. Mod Scooters 6. Confetti Cones7. Table 8. Photobooth
LOVE AND LACE ~ A Venetian Masquerade
For full post see here.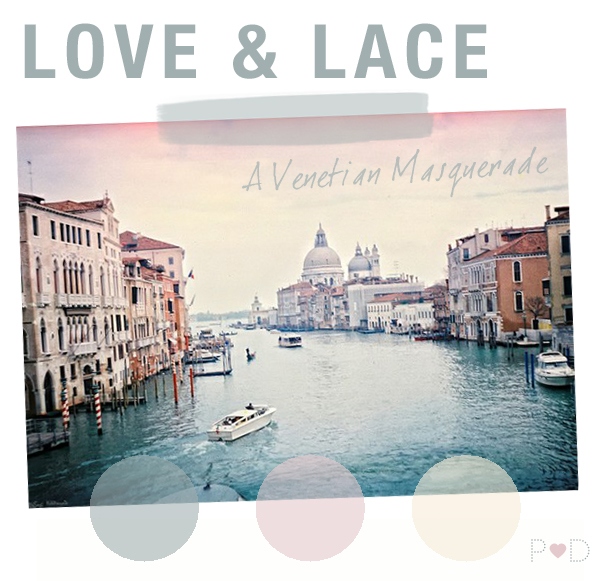 Image Credit:  Venice by Mol4anov on Flickr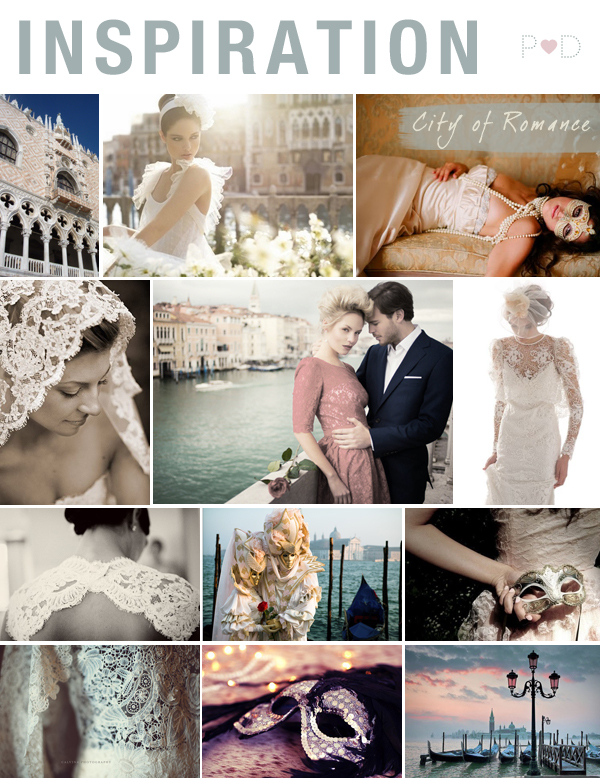 Image Credits: L-R: 1.Venetian building Koko on Flickr 2. Model in Venice Make-up by VIKTORIA SÖRENSDOTTER 3. Venetian Masks 4. Lace Veil 5.Venice S Magazine by Simon Songhurst 6. Lace Wedding Dress 7. Lace dress 8.Venetian Carnival Masks 9.Masquerade 10. Burano Lace Wedding Dress Calvina on Flickr 11. Venetian Mask 12. Venice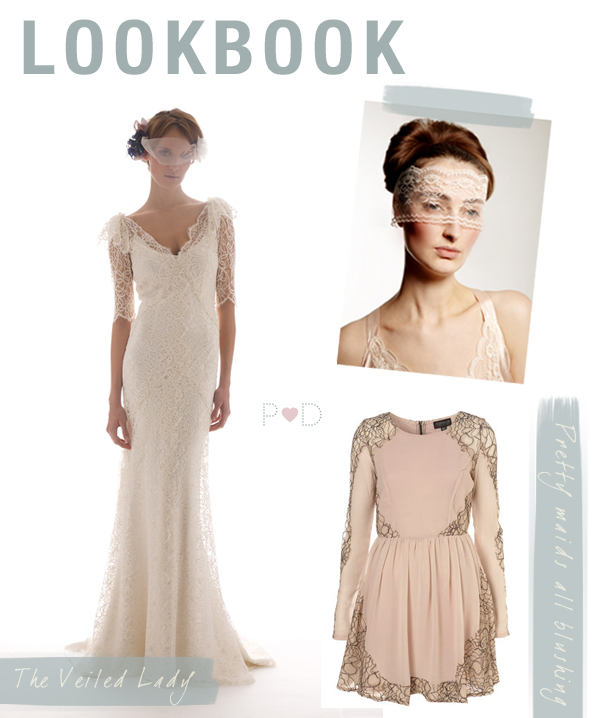 Image Credits: LookBook L-R: 1. Sandrine by Elizabeth Filmore 2. Lave veil styling by Julia Ynazarova 3. Lace Panel Dress £50 Topshop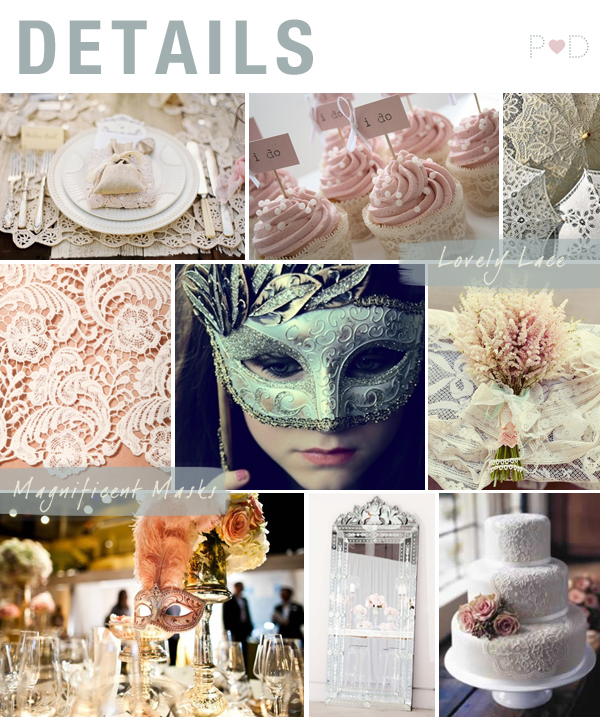 Image Credit L-R: 1.Lace Table Setting Jose Villa Photography via Style Me Pretty 2.Lace Cupcake Wrappers 3. Burano Lace Parasols 4.Lace 5. Venetian Mask 6.Bouquet via Green Wedding Shoes 7. Masquerade Table Setting 8. Venetian Mirror Ambrosio Photographyvia Style Me Pretty 9 Lace Veil Cake by Little Venice Cake Company
POSTCARDS FROM PARIS
For full post see here.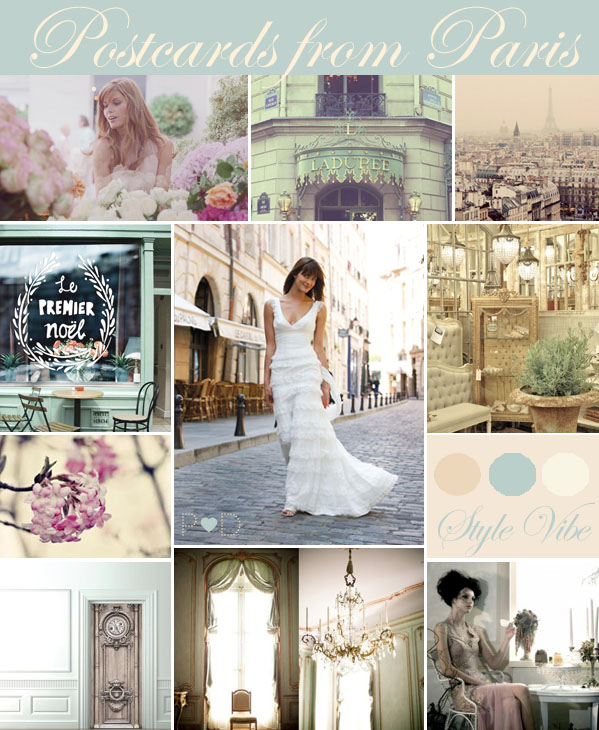 Style Vibe L-R: 1. Miss Dior Cherie 2. Laduree 3. Paris Skyline 4. Parisian Cafe 5. Cymbeline Dress  6. Parisian interior 7. Paris Streets 8. Parisian Door  9.  Parisian elegance 10. Carlo dress by Ritz Couture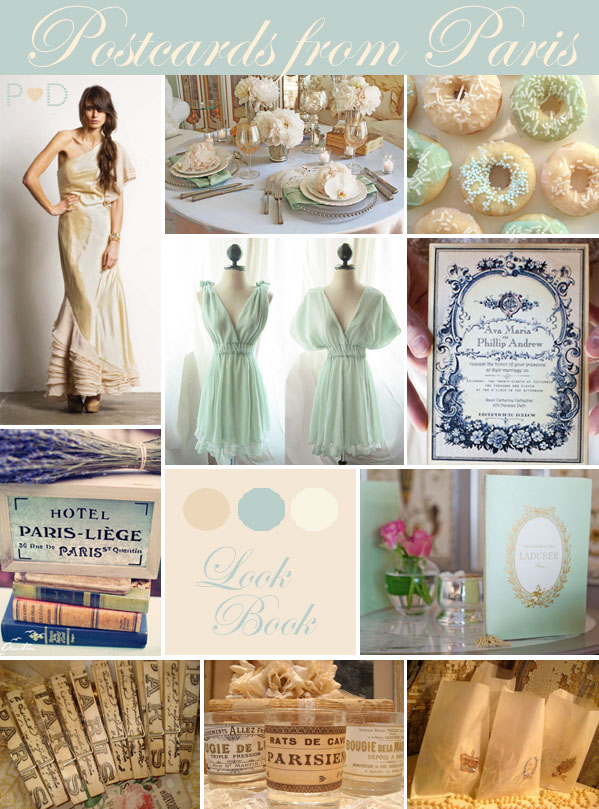 Look-Book L_R: 1. Girl Meets Dress 2. Aqua tablescape 3. Laduree Doughnuts 4. Pale green dress 5. Vintage Parisian Perfume Label Invitation Etsy 6. Vintage decor 7. Laduree  8. Parisian Clothes Pegs 9. French candles 10. Parisian Gift Bags

ICE-CREAM ~ Loving the softest of pastel shades
For full post see here.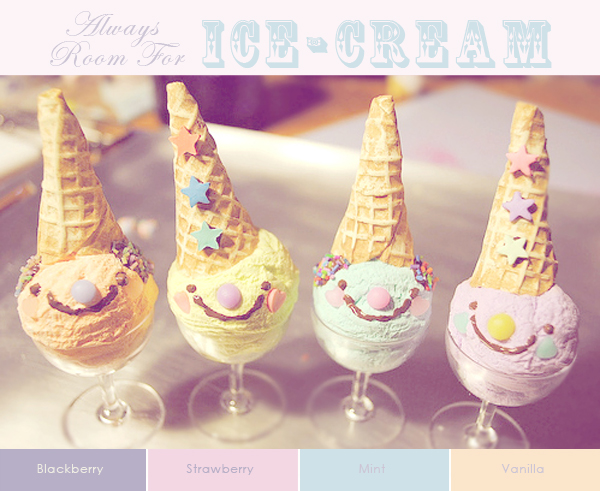 Image Credit Ice-Creams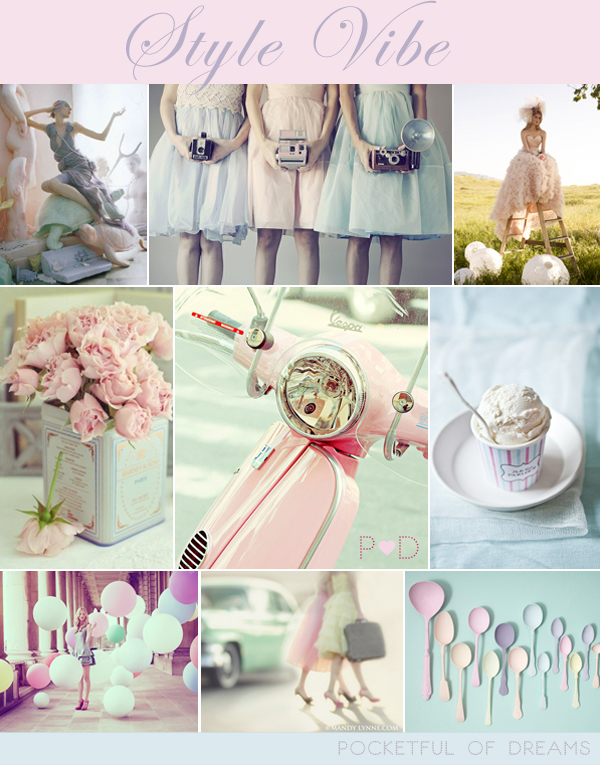 Image Credits L-R: 1. Tim Walker Italian Vogue 2008 2. Vintage Camera Girls by Natalie Spencer Photography 3.Bridal Fashion 4. Yvette Inufio Photography on Etsy 5. Pink-aholic by Michela Ghio 6. Ice Cream Cup 7. Girl with Balloons 8. Downtown Girls Print on Etsy 9. Stylist Rebecca Newport on Decor8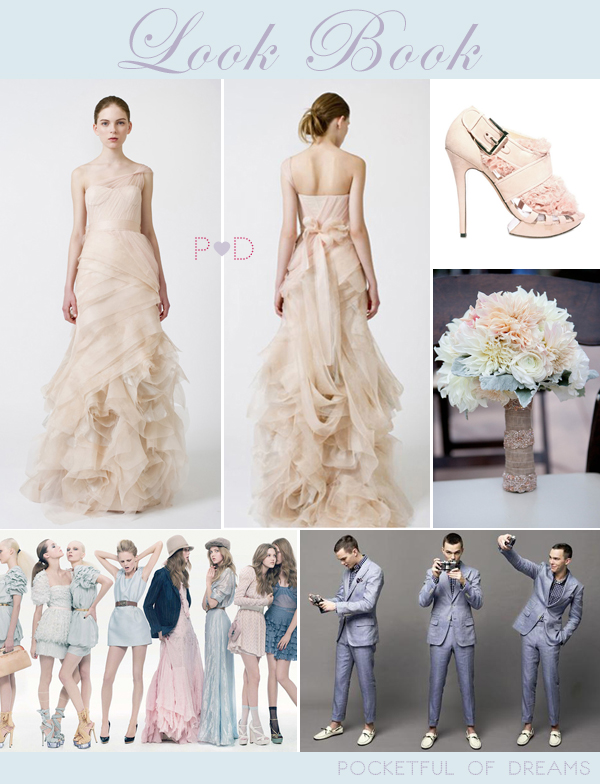 Image Credits L-R: 1 & 2. Farrah by Vera Wang 3. Bouquet by JL Designs on Jesi Haack 4. Shoes Nicholas Kirkwood 5.Bridesmaids 6. Groomsmen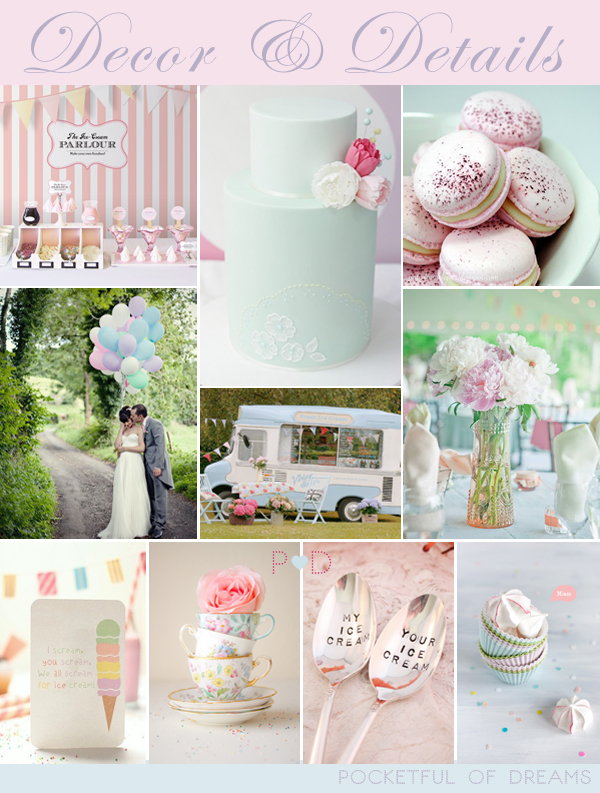 Image Credits L-R: 1. DIY Ice-Cream Parlour 2. Cake by Hello Naomi 3. Macaroons 4. Balloon Couple 5.Betty-Vintage Scoops 6. Vintage Wedding by Josh Goleman. on Ruffled 7. Ice-Cream Stationery 8. Teacups photography on Etsy 9. Hand Stamped Spoons 10. Meringue Cups
♦ ♦ ♦ ♦ ♦
Phew, that's a lot of mood boards, and this is only a selection, there's even more over on Love My Dress so do check them all out.
Michelle xx
POSTED IN: Inspiration

TAGS: Bridal Inspiration Boards, Bridal Styling, Colour Palettes, Guest Blogging, inspiration, LookBook, Love My Dress, Mood boards, Published, Styles, Styling and Decor, Themes, Venue Dressing, wedding ideas