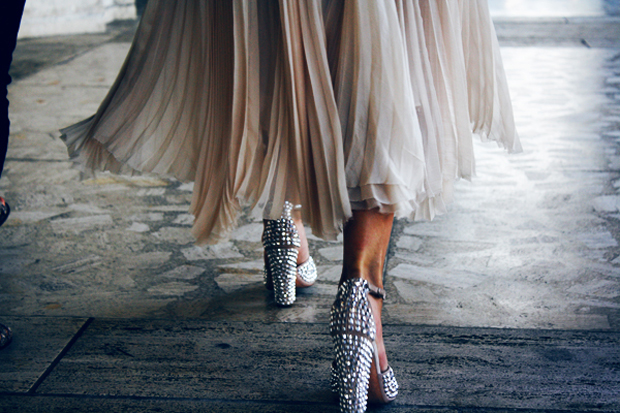 Image Credit: lewismirrettstreet
We all love a bit of glitter don't we?
I've made no secret of my love for all things glittery in the past, so when I saw this post on new blog Florence Finds this week about the infamous Miu Miu glitter shoes that have been gracing every fashion page under the sun for the past few months, well it got me to thinking. Is there a way to do this yourself, by getting a little crafty and not leave a little trail of fairy dust behind you as you walk down the aisle?….although I do like the sound of that too and think it would actually look rather pretty.

Image credits: viemyselfandi
If you haven't seen Florence Finds yet, I suggest you go hop, skip and jump and take a look. (But please do come back though as I have something exciting to share with you) the blog is written by Rebecca Norris, who you may know from her time spent over at Rock My Wedding and is a fashion, home and lifestyle blog for the modern woman. It's already a fab blog and I'm sure great things are on the horizon for Rebecca and Florence Finds.
Anywho, Rebecca shares my love for the Miu Miu glitter shoe, which I have also previously featured in my La Boheme Bridal Lookbook, luckily for you she has hunted down a number of more purse-friendly alternatives which you can see here.
However if DIY is more your thing then check out these ones by some very clever little peeps…..
Glitter Brogues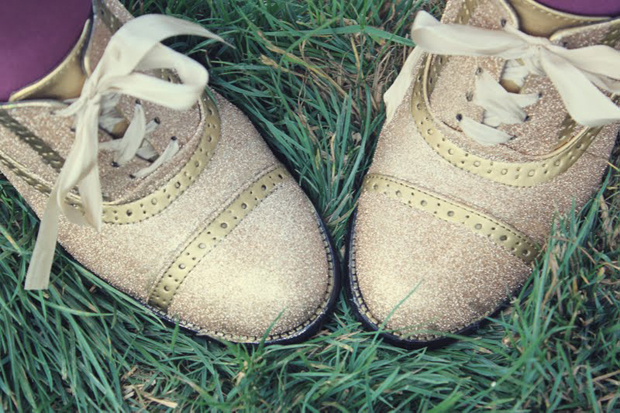 This one by Little Glass Box (above) is my favourite, glittery gold brogues, gorgeous! Also see here for a take on the D&G Oxfords from ISpy DIY
Glitter Flats

Maybe glitter flats are more your thing, check these ballet pumps out (left) on We Are Not Martha, Converse (right) at Love Maegan's or Vans (not pictured) by Honestly WTF
Glitter Heels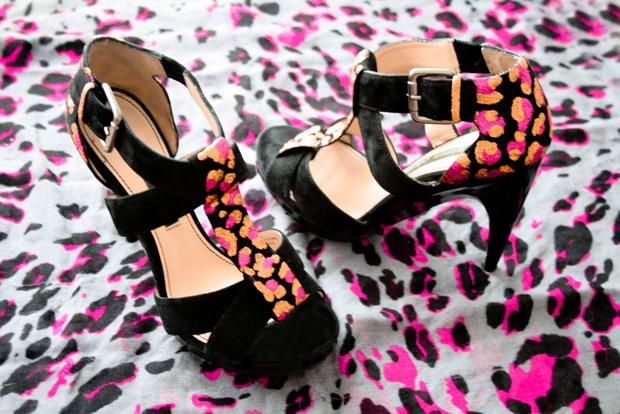 How about combining two of the latest trends, glitter and leopard print, like this one above.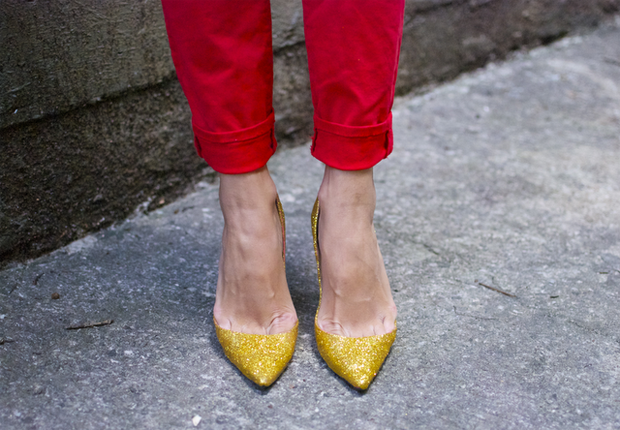 Miu Miu inspired Louboutin Gold Glitter Pumps by A Pair and a Space

These glittery ankle boots (left) feature just a patch of glitter similar to the Miu Miu pumps, from This Is Glamorous (Image Credit: lefanciulle). While these (right) by A sequin Dress at Breakfast are a take on the Jeffrey Campbell glitter shoes, very clever
Other Glittery Goodness can be found here:
So what do you think, will you be trying a little glitter shoe on your wedding day? or just to pop to the shops in. It's not all about weddings you know

Michelle xx
POSTED IN: Inspiration

TAGS: Crafts, DIY & Crafts, Fashion, Glitter, Glitter Brogues, Glitter Flats, Glitter Heels, Glitter Oxfords, Glitter Pumps, Glitter Shoes, Glitter Trainers, Ideas, LookBook, Miu Miu Inspired, Styling, Tutorials, Wedding Shoes