Hello all and Happy Monday, are you ready for a little winter-inspired, visual eye-candy?
Oh go on then.
If you caught my regular guest post over on Love My Dress last week you will know I'm having something of a winter love-in. This week I'll be featuring various winter-season inspired posts on Pocketful of Dreams and to start you off I have a warm and cosy winter woolies mood board, all thick chunky knits and gorgeous plaid.
This would make a really quirky and homely wedding style, and is equally inspiring for wintertime interiors too.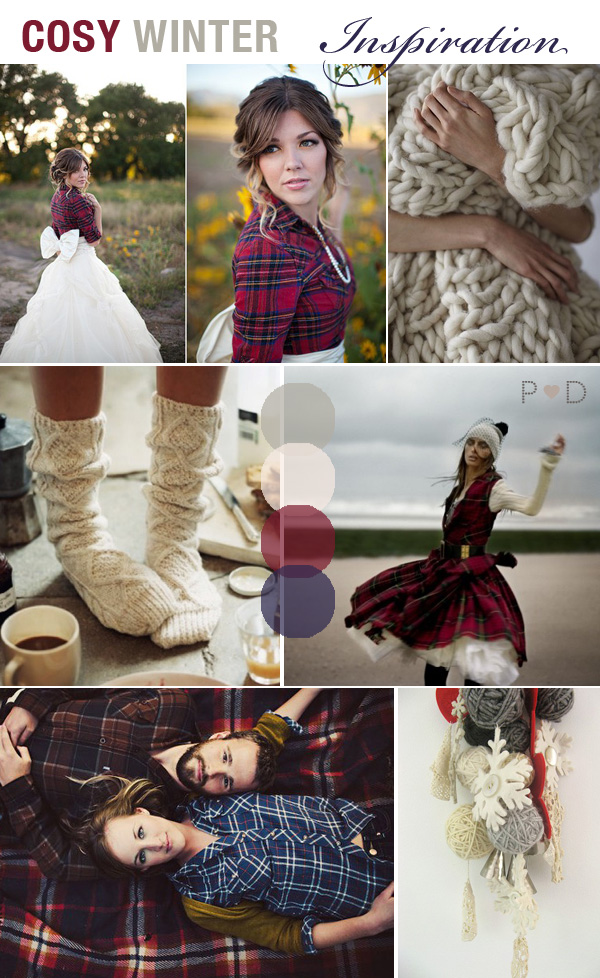 Image credits Inspiration: 1 & 2. Bride in Plaid Ciara Richardson Photography 3. Chunky knitwear4. Socks 5. Woman in Plaid 6. 7. Plaid Love 8. Wool Christmas Decor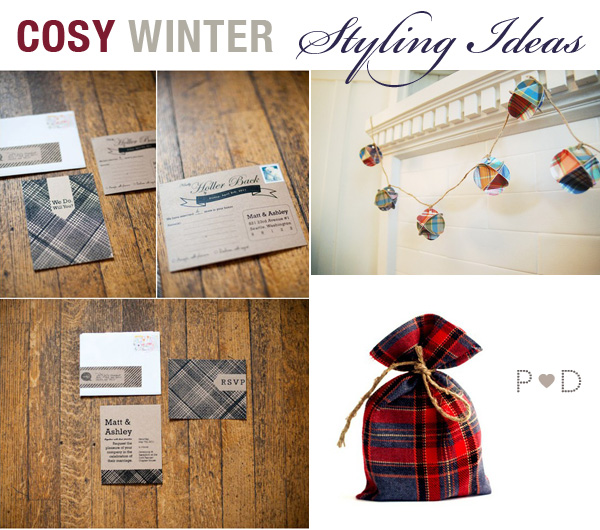 Image credits Styling: 1. Plaid Stationery via 100 layer Cake 2. Plaid Garland 3. Plaid Sack 
The styling ideas include a very clever application of the plaid pattern into brown-paper stationery. I am a big fan of brown paper, mixed with cool typography and the addition of this subtle pattern for me ticks all my boxes for perfect paper goods.
The hanging light Plaid Garland is actually something you can buy on Etsy, again subtle use of plaid and not too in your face.
Finally we have these cute little plaid sacks, made in mini version a perfect gift-wrapping idea, or for events something to wrap those favours or giveaways in.
So are you a lover of winter too? What makes you instantly think winter? and what little touches are you adding to your home or event this winter season?

Michelle x