Hello everyone, 
And here we are in Christmas week, I'm sure you're all either very excited, or over it by now as the festive madness takes hold of the Country. I'm in the excited camp as I am soooo looking forward to Christmas this year, I get to spend a few leisurely days with my whole family, I've agreed to cook the Christmas dinner and we now have 16 people coming along, how this happened I'm not quite sure but it's fine, I do love a challenge.
I'm also loving all the gorgeous sparkles that I'm seeing everywhere right now, it really is the season for glitter and sequins and I am just itching to don a glamorous frock, now where did I put all those party invites?
This weeks inspiration board is a nod to the sparkly festivities and mixes up both gold and silver, a look I feel works so well for any party, particularly a glamour-fuelled and decadent wedding. (I'm also thinking chic New Years eve party for this one). I'm seeing champagne and sparklers, silver platters and gold rimmed flutes, your maids shimmying down the aisle in glittering gowns and of course you looking your dazzling best.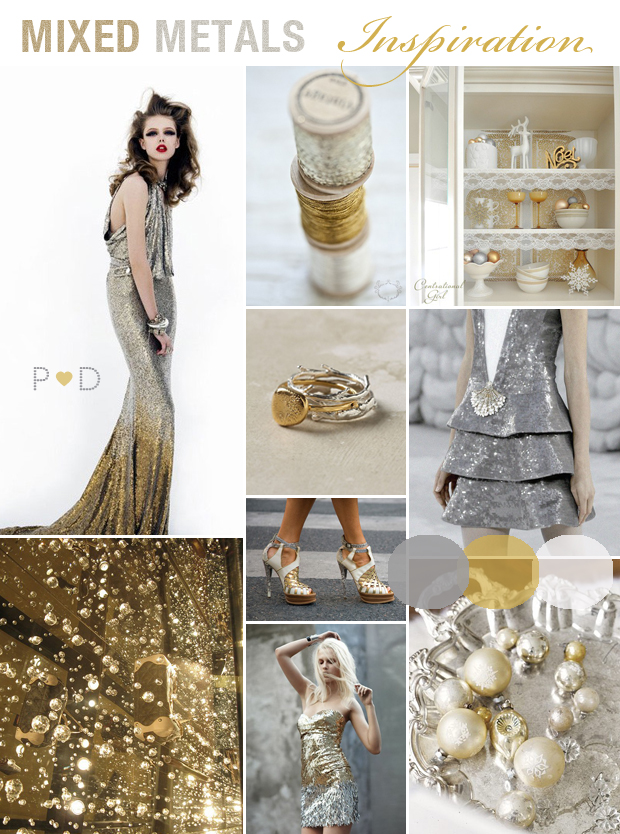 Image credits: 1. This is Glamorous 2. Glitter Guide 3. Centsational Girl 4. Anthropologie 5. Zsa Zsa Bellagio 6. SM Stylist 7. AM Jone 8. Photography Link 9. French Garden House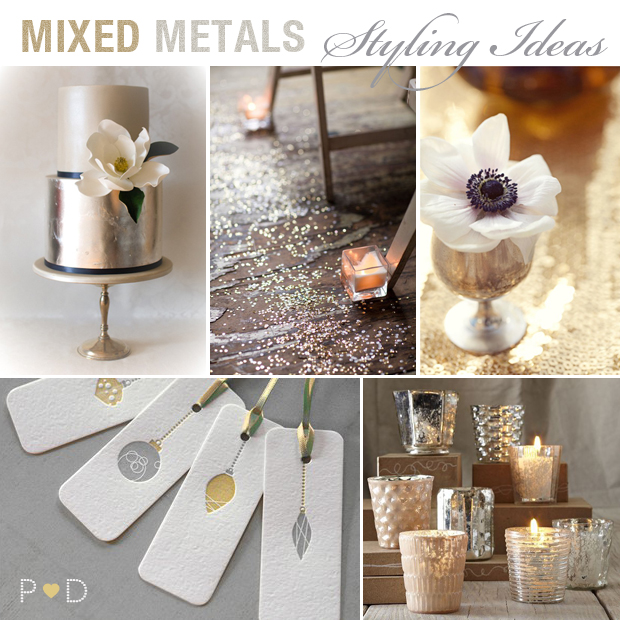 Image credits: 1. Polka Dot Bride 2. Preston and Olivia 3. Style Me Pretty 4. Pushing Papers 5. West Elm
POSTED IN: Inspiration, Mood Boards

TAGS: Bridal Inspiration Boards, Glam Wedding, Gold and Silver Wedding, Gold Wedding, Silver Wedding, wedding dress, wedding ideas, Wedding Mood Boards, Wedding Styling, Winter Wedding