Good morning,
Yesterday I featured a rather gorgeous and chic red and ivory colour palette, inspired by THAT dress worn by Angelina Jolie at the Golden Globes. It has received some rather mixed feedback, a little like marmite, you either love it or hate it.
I still think it's a really directional fashion statement from the Jolie, cleverly combining vintage influences with the delicate draped ivory satin, with a much more modern and sophisticate silhouette and the pop of red.
So I thought this wedding would be a rather appropriate one to share with you today, as it is the perfect example of how to use red on your wedding day for a chic and stylish look.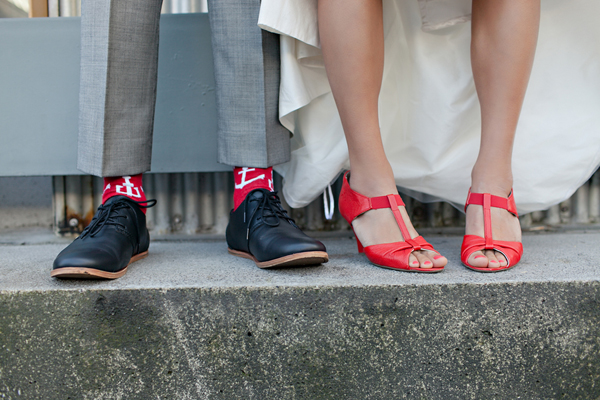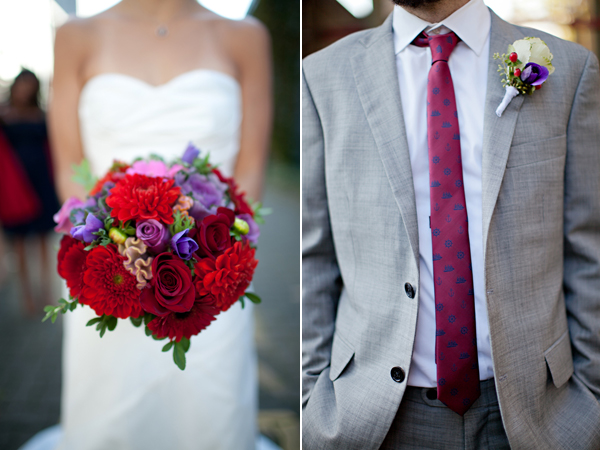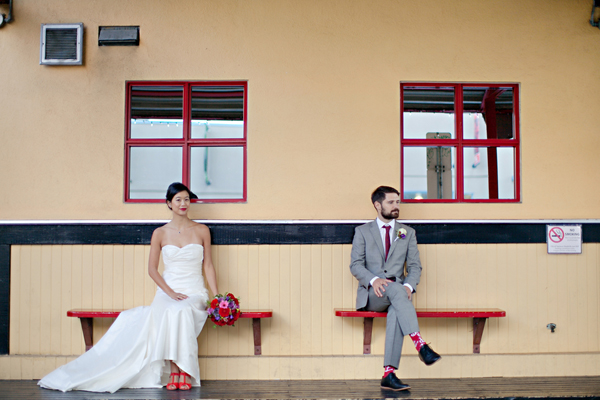 Photographers Teryn Lee Photography said "Ben & Kellee are writers with day jobs. They love a good laugh, a good story, good coffee and good people. Their wedding was casual and pretty with some DIY touches.
Their love of books was shown throughout the venue with pages from novels strung from the rafters and the couple's favourite books on each table. An old vintage type writer was set out for guests to leave their well wishes and advice.
The paper cranes and fortune cookies were a cute way to bring in an element of Kellee's heritage. The venue, Performance Works now a rehearsal and performance venue, was originally a machine shop dating back to the 1920's. The Ceremony was held at Ron Basford Park, where Kellee's brother played the ukulele while the rest of the bridal party sang as she came down the aisle. All of their decorations at the ceremony and reception were DIY".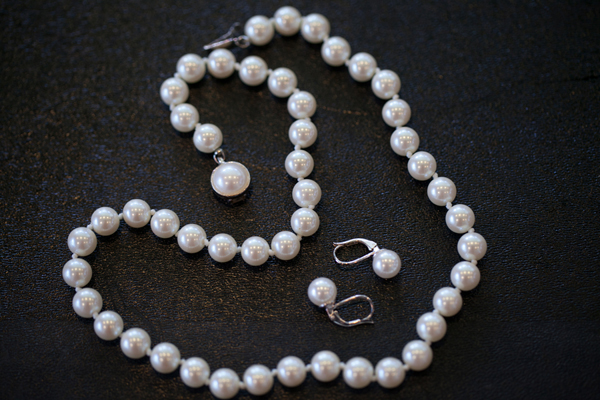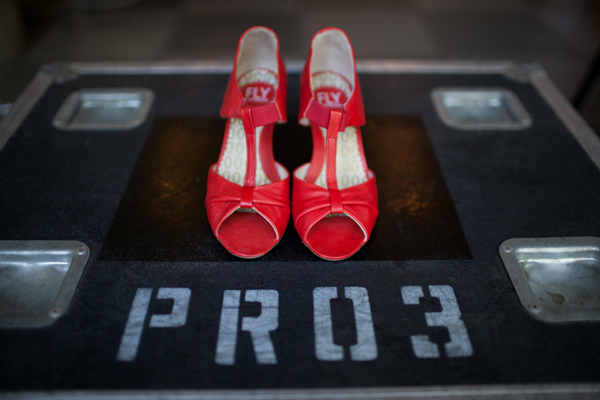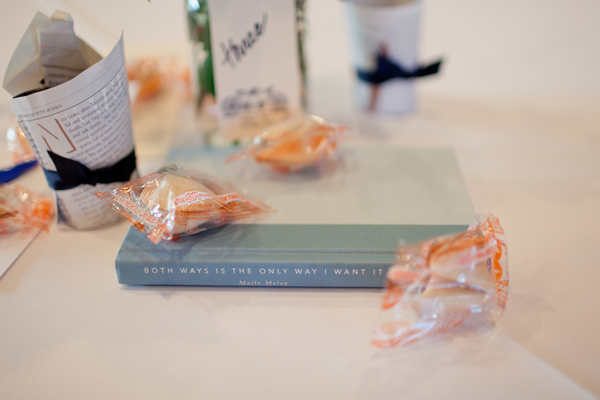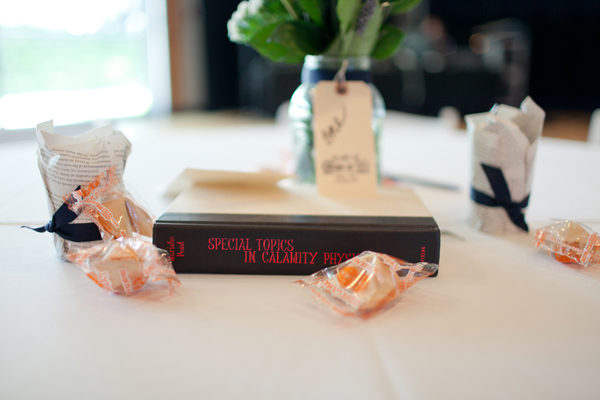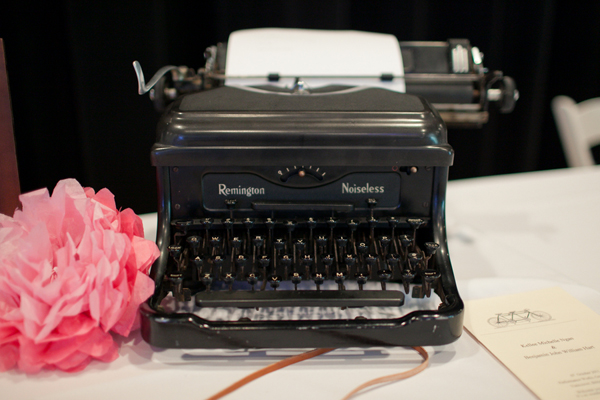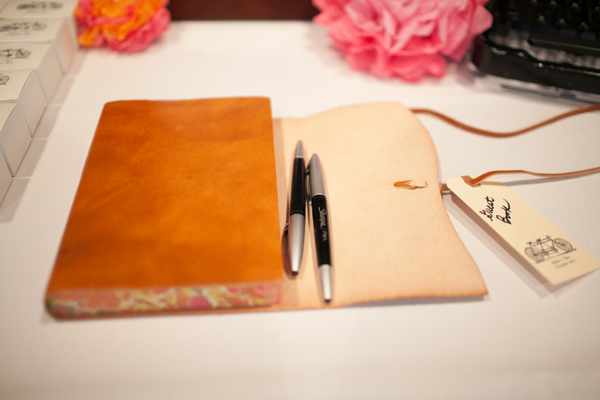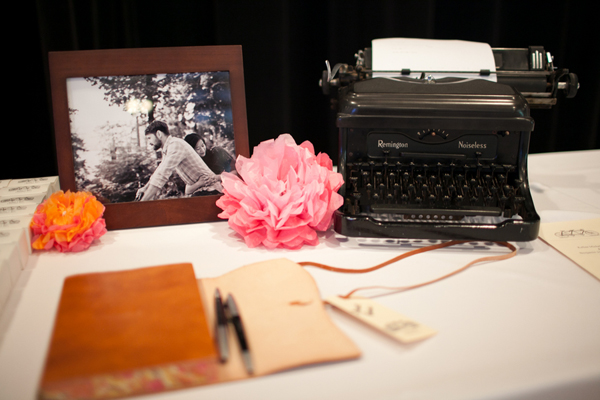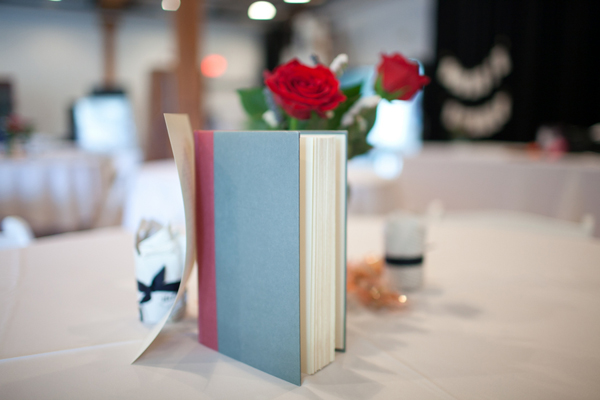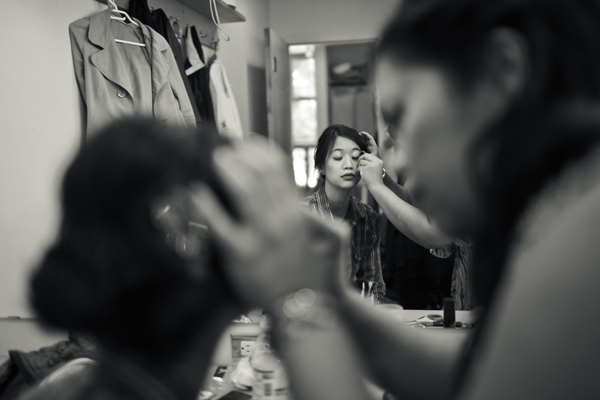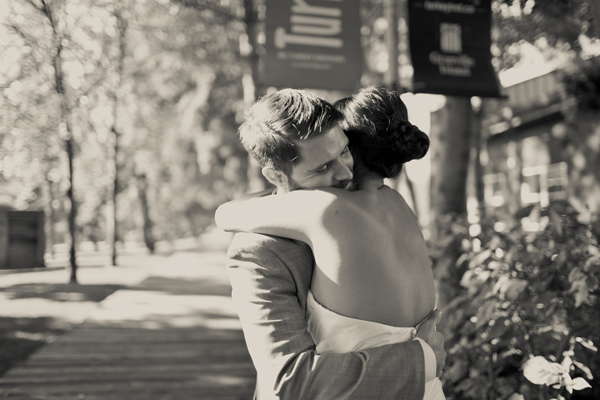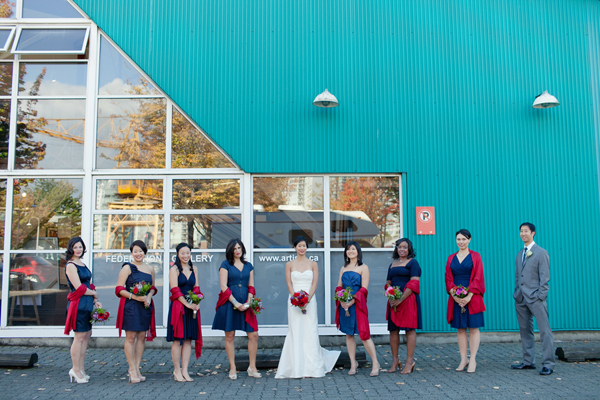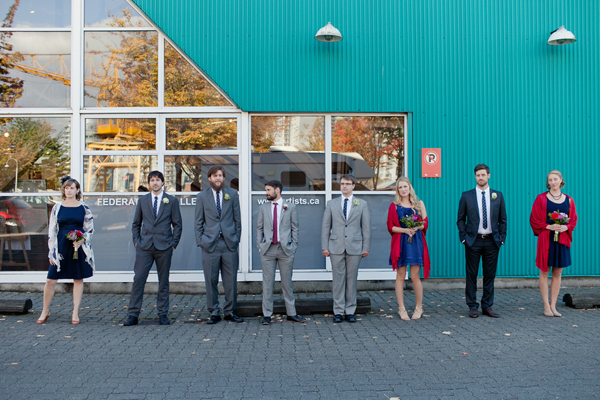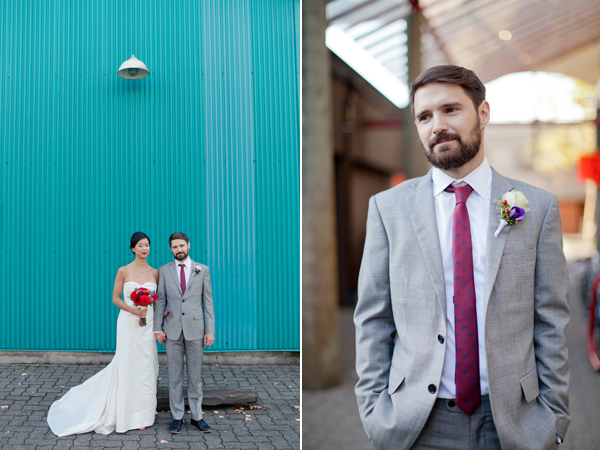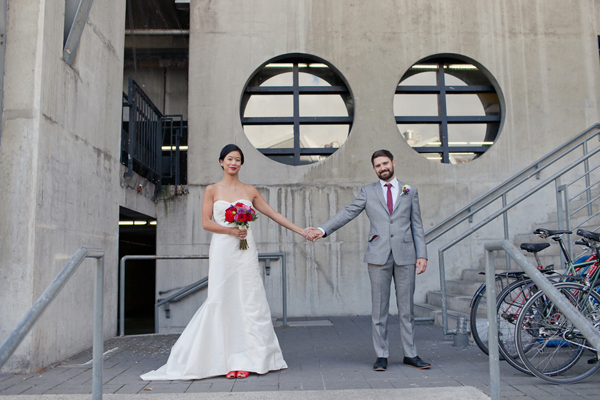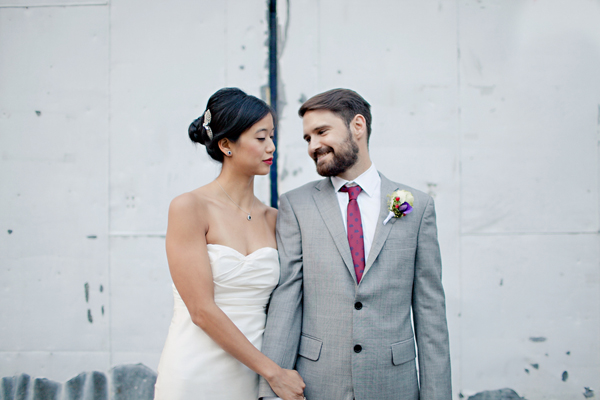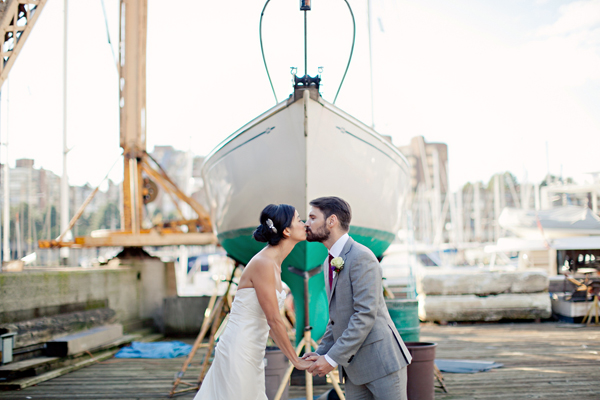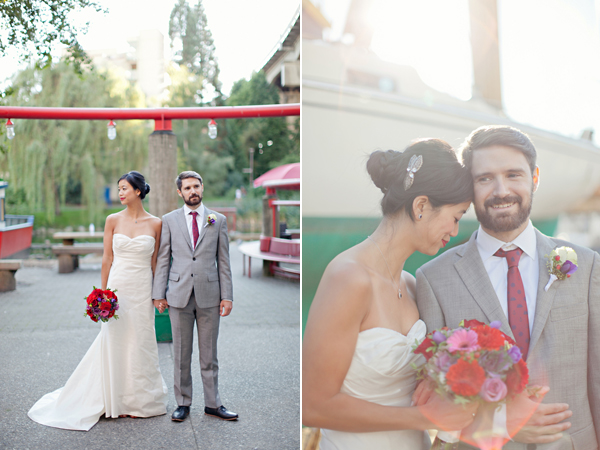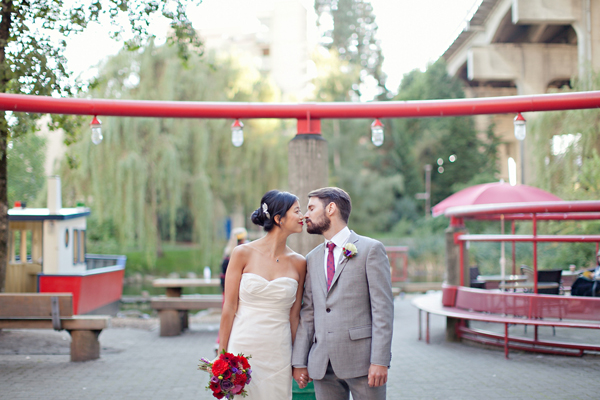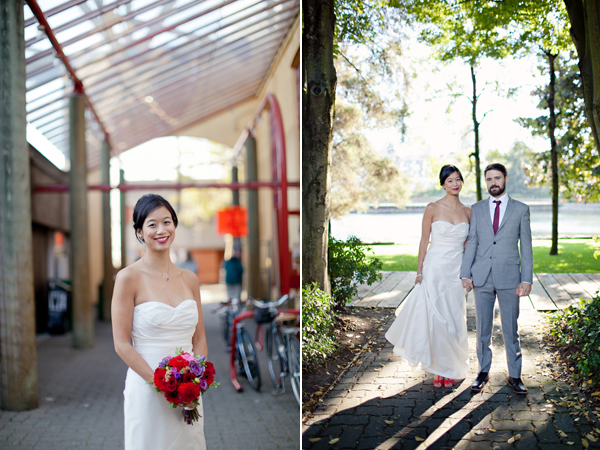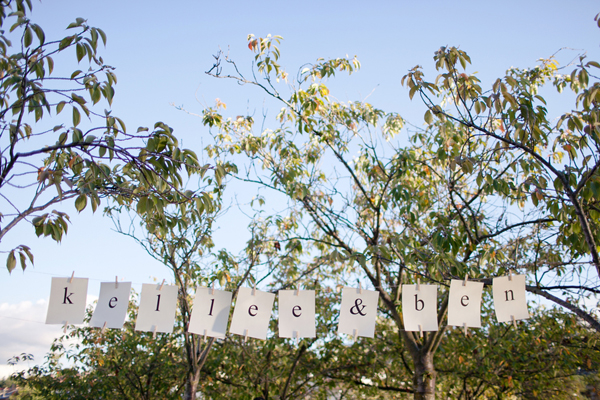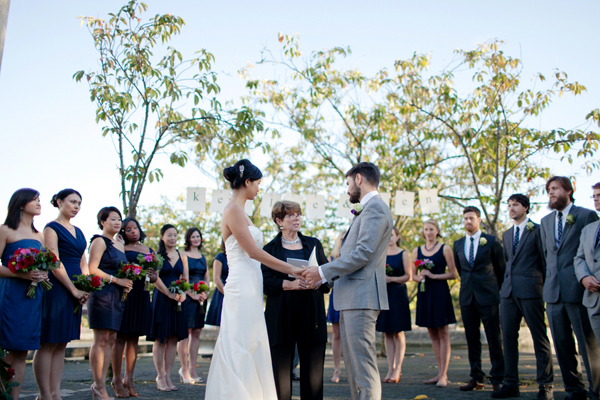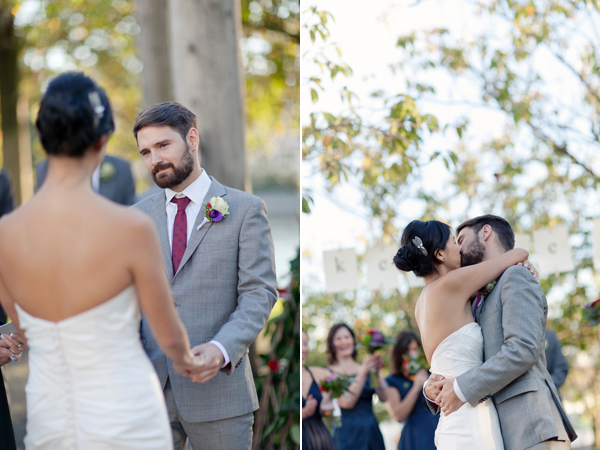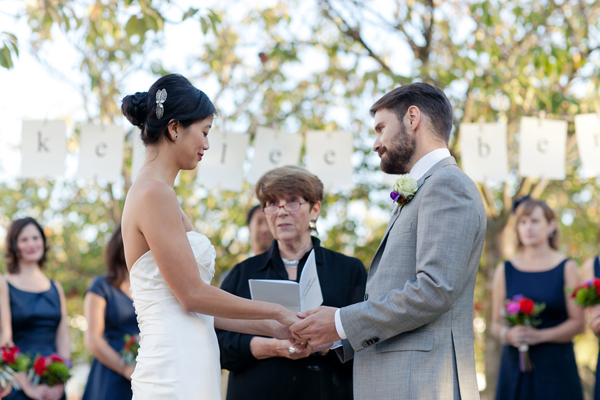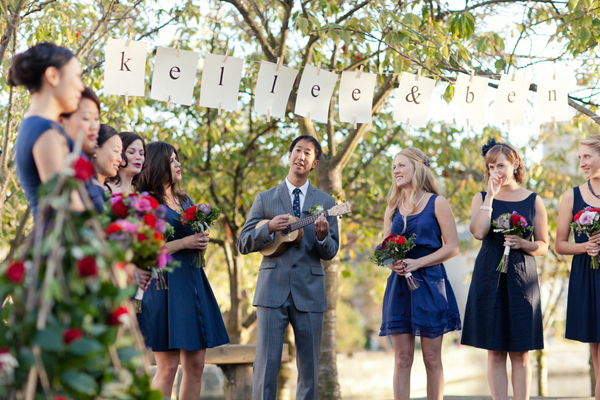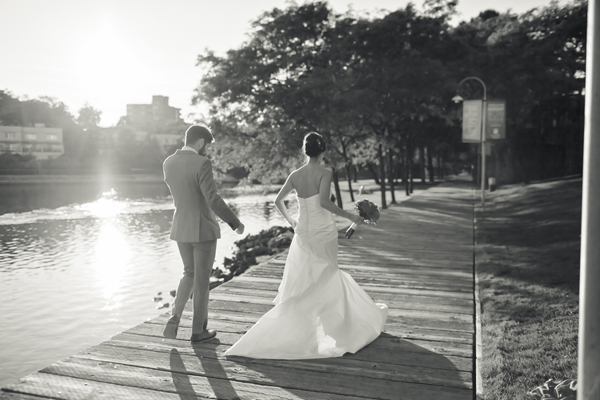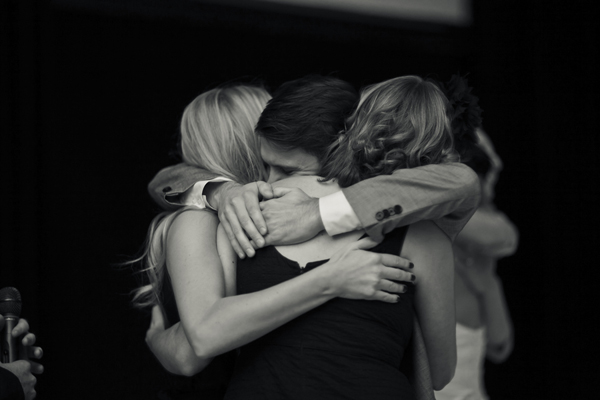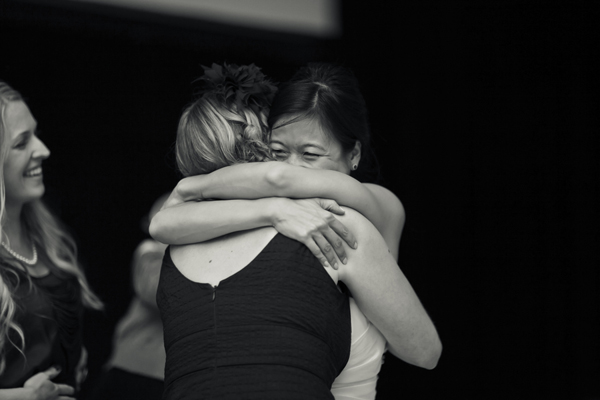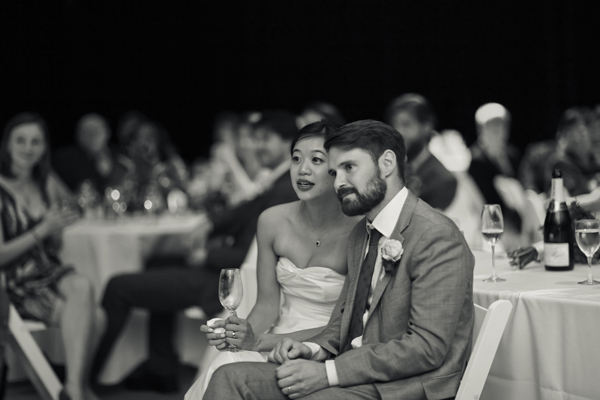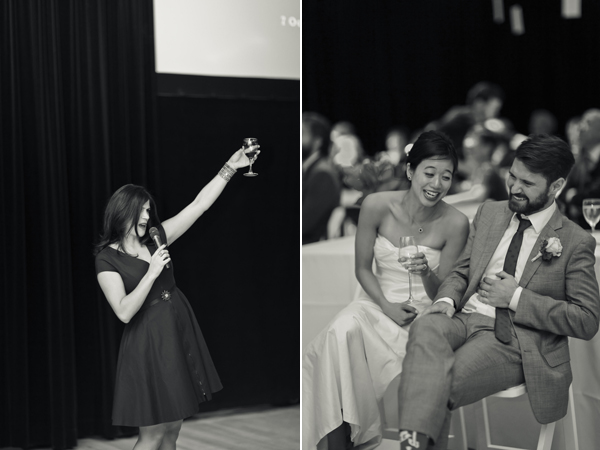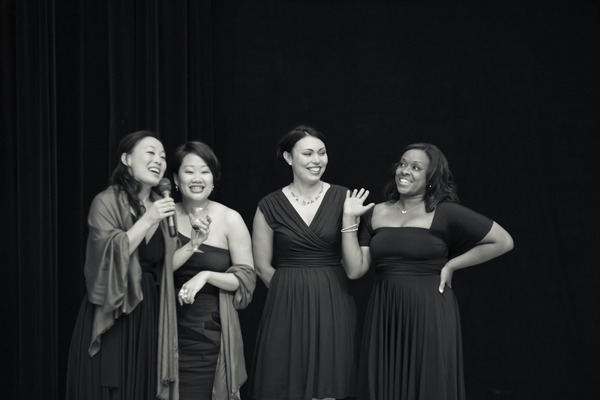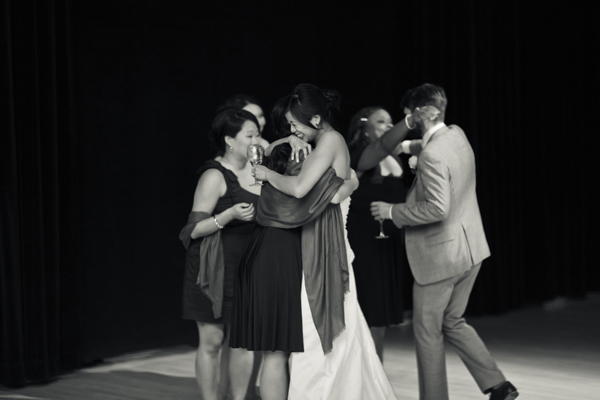 I am rather loving those very chic red shoes that Kellee is wearing, and how luscious does the bouquet look with it's mix of deep reds and purples? The bridesmaid styling is also tres chic, with each maid in a co-ordinating coloured deep blue dress, but all different styles. This really does help you get over that age-old dilemma of how to dress your maids when they all have very different figures, Kellee has cleverly picked dresses to suit each shape but kept them all the same length, and given them a chic red shawl to wrap around those shoulders.
Michelle xx
ALL THE DETAILS
POSTED IN: Inspiration

TAGS: Blue, Boho, Book Wedding, Bride and Groom, Canada Wedding, Couple in Love, Creative, DIY Wedding, Quirky, Real Wedding, Red, Retro, Typewriter, Wedding Photography, White