What could be more romantic than a weekend away in Paris with your loved one? Just imagine viewing exquisite and breathtaking art by Claude Monet at the Musee de L'Orangerie, a stroll arm-in-arm down tree-lined streets full of freshly fallen autumn leaves and stealing a few kisses as you sit sipping coffee at a street-side cafe.
Now imagine all that was caught on film. 
That's exactly what Californian couple Randy and Diana did, resulting in the most incredible engagement portraits imaginable, captured superbly by renowned international photographer Jacquelyn Poussot.
"Randy and Diana had just gotten engaged when friends of theirs announced that they would be married in Paris Fall of 2011. Excited for the international affair, they decide to take advantage of gorgeous French backdrop, and make their engagement portraits in the City of Lights. They chose to take their photos in the gorgeous Musee de L'orangerie – home of one of the most exquisite collections of Claude Monet's Water Lilie paintings. The oval shape gallery lends itself to the most dynamic backdrop… even for Paris. The shoot took place in October during Paris Fashion Week. Randy & Diana will be wed in the late summer of 2012″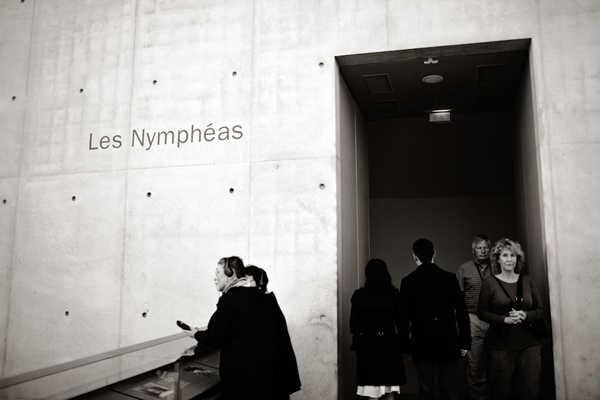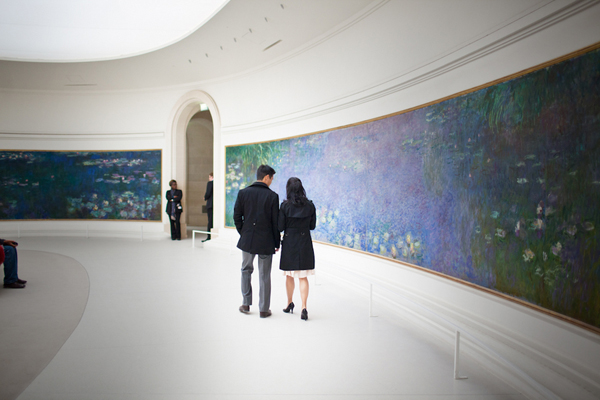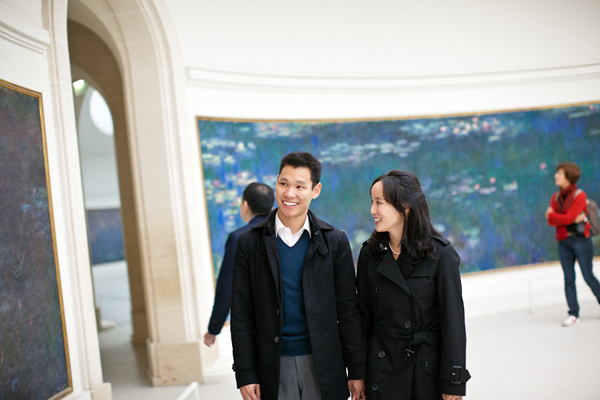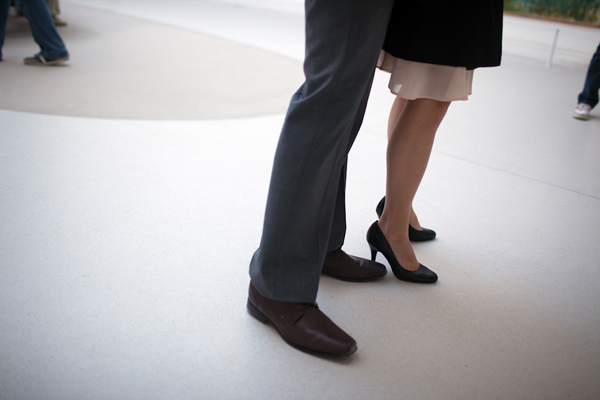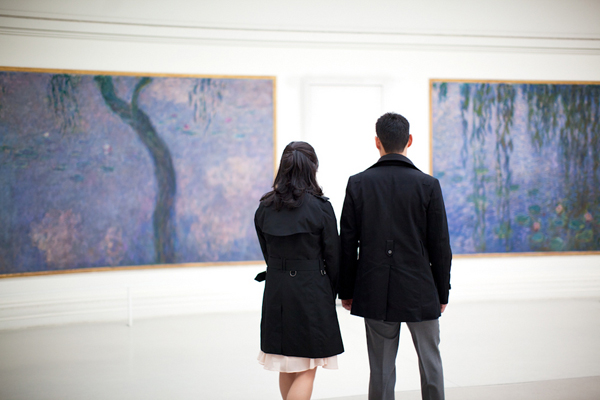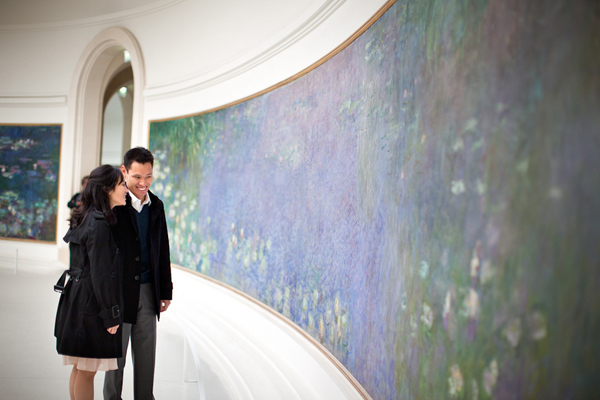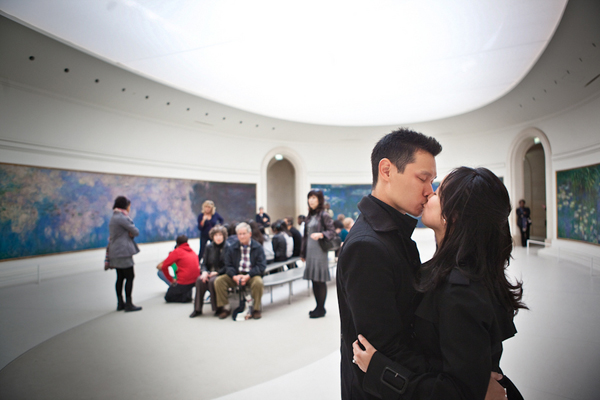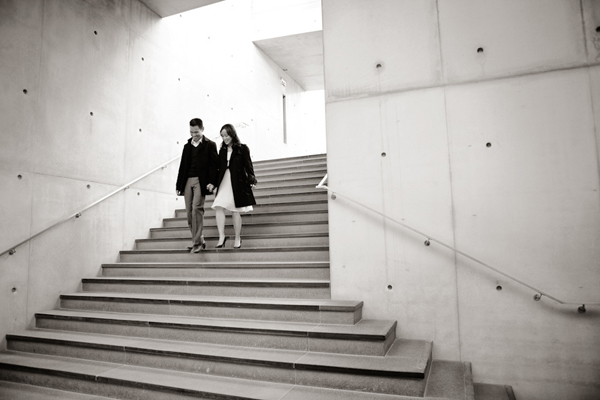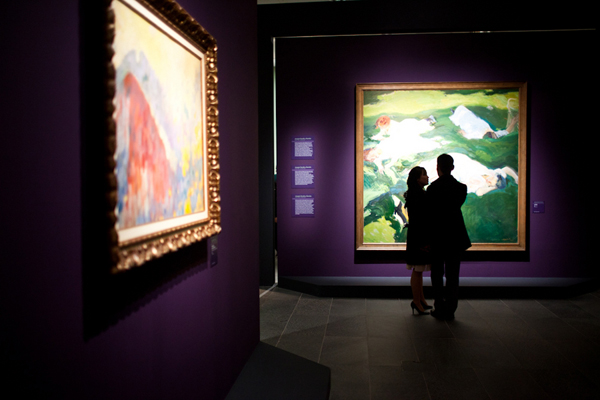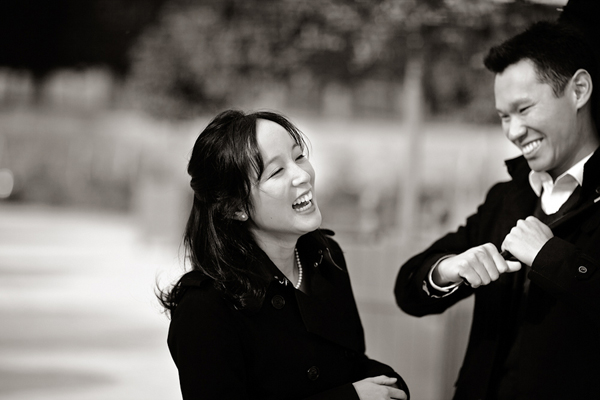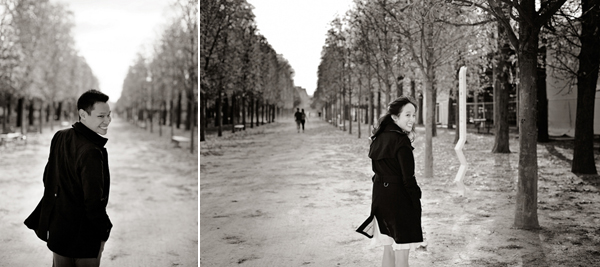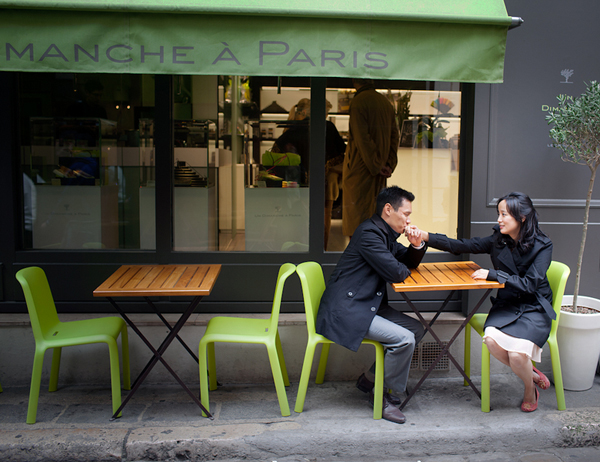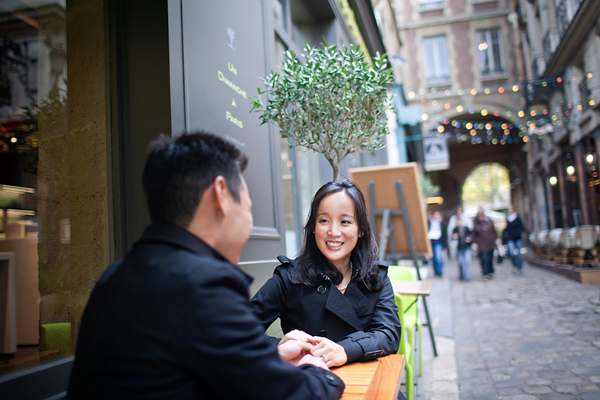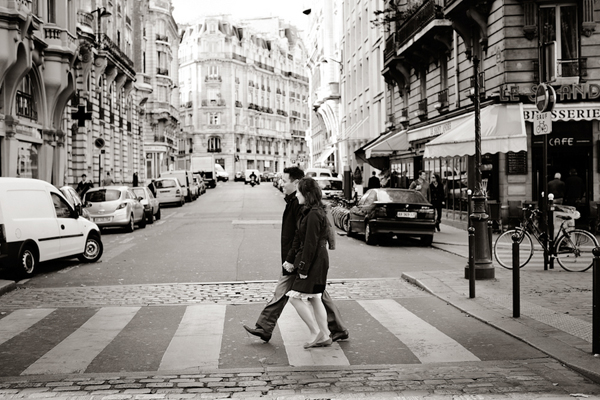 Such a picture perfect setting, I love this shoot for it's chic simplicity. A wonderful idea for an engagement shoot too, to capture a real weekend away, one that is hopefully filled with wonderful memories.
Have you recently gotten engaged? If you have will you be considering an engagement shoot?
Please do take a moment to visit the talented photographers you find on these pages, they are each amazing in their own right as I only feature those I feel have that stylish and creative edge.
All the Details
Photographer: Jacquelyn Poussot Photography
Venue:  Musee de L'Orangerie