Good afternoon all,
If you are a regular visitor to the blog you will probably know that I also write a fortnightly inspiration piece for one of the UK's top wedding blogs, Love My Dress.
It is one of my favourite things to be able to to do, to deliver lots of new bridal inspiration for all you planning brides out there. I absolutely love dreaming up new design concepts and translating them into delectable mood boards. As a creative event designer this is the part of wedding planning projects that I love the most. The very start of the process when I really get to know my couples and their own personal styles, before throwing myself into researching and developing a concept for them that is full of personality and character. One that hopefully reflects everything they hoped and dreamed their day would be like, with that little added burst of Pocketful of Dreams style of course.
For me a design concept should tell a story, with the mood boards providing that story in visual form, one that is arrestingly beautiful, rich and captivating, leaving you infused with inspiration.
Next Friday my wedding planning series will continue where I'll be giving you an insight into how I gather inspiration and how you can have a go at creating your own mood boards.
For now here are the moodboards from my previous Love My Dress post, please do hop on over to view the post in full where you will find lots of tips on how to take the inspiration right through to celebration, as well as details on those delectable sea-inspired finds.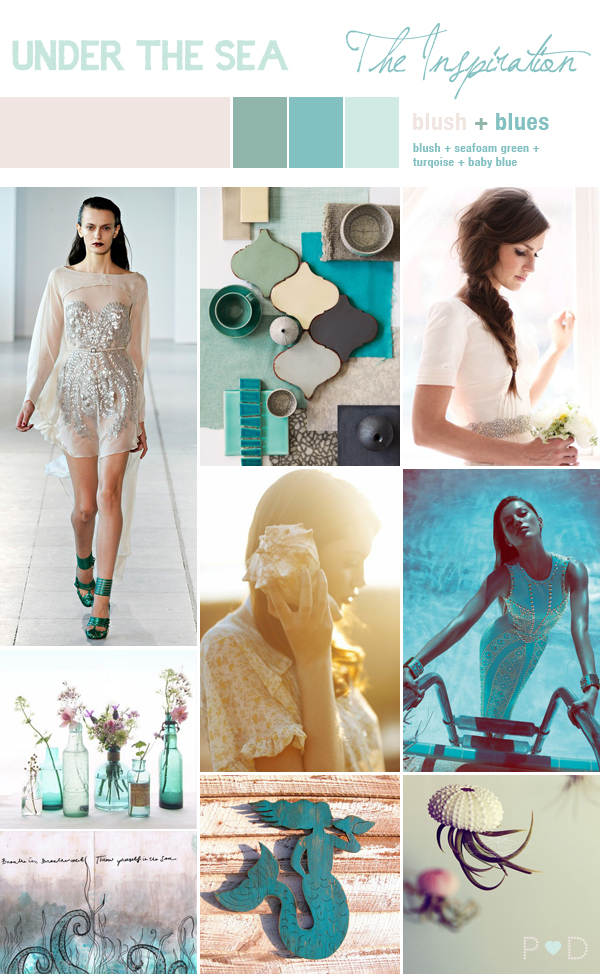 Image credits: 1. Antonio Berardi dress via Vogue 2. via 79 ideas  3. by Jessica Janae Photography via Bridal Musings 4. via Les Choses 5. Ruche Lookbook via kittenhood 6. Gisele for Versace via Fashiongonerogue 7. Sea image via Famously Beautiful 8. Mermaid wood sign SlippinSouthern Etsy 9. Jellyfish airplant installation kit PetitBeast on Etsy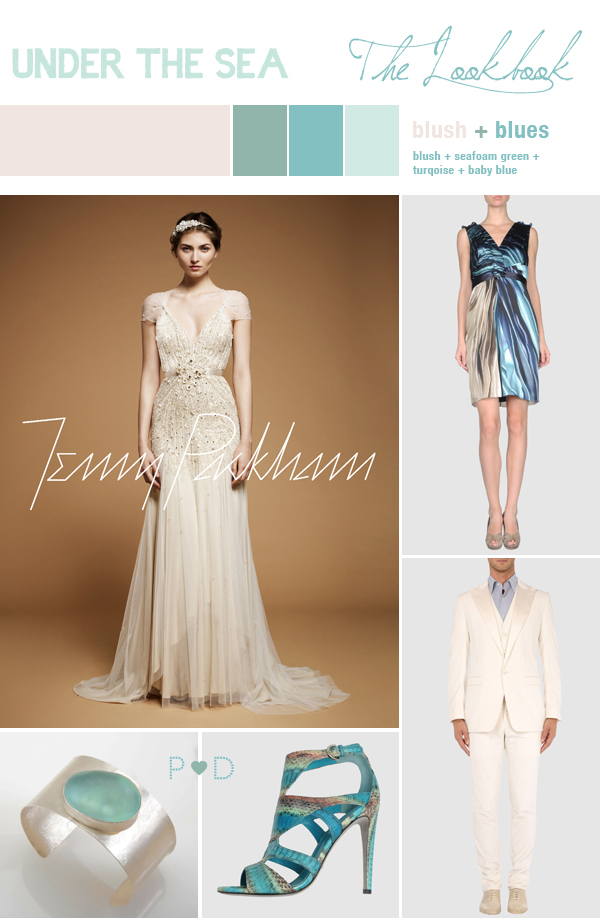 Image Credits: The Willow Gown by  Jenny Packham, Elie Tahari dress via Yoox, Cuff by artisans on Etsy, Sergio Rossi Sandals via Yoox, Suit D&G at Yoox.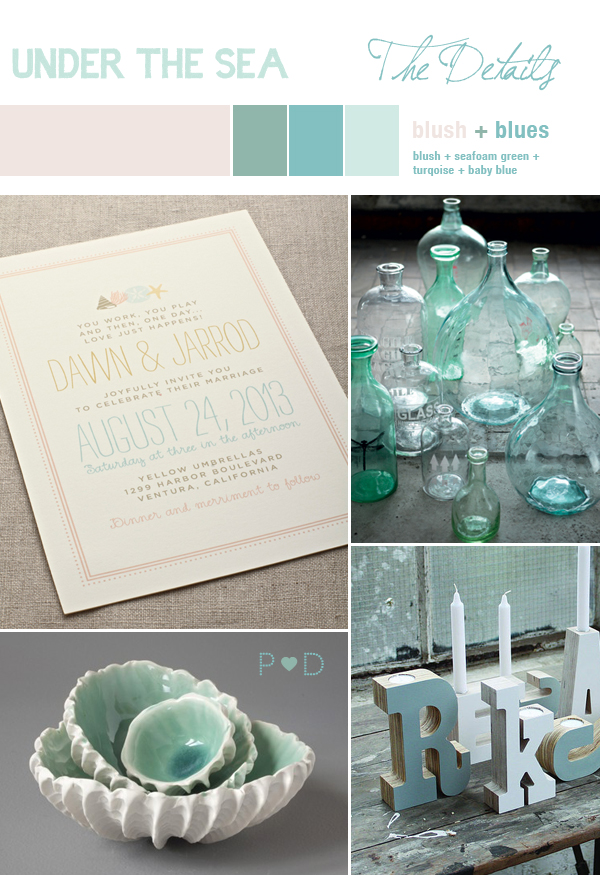 Image credits:  1. By The Sea wedding invitation by Love Vs Design
2. House Doctor, 3. By elementclaystudio on Etsy 4. the letteroom on Not on The High Street
Happy Friday folks. Tonight I will be here partying with Rebecca (of Florence Finds) and her husband Pete. Tomorrow I have something really, really exciting happening which I will tell you all about next week, I'm way too nervous to share the secret right now.
Michelle xx
POSTED IN: Inspiration, Mood Boards

TAGS: Blues, Blush, Greens, Pale, Pearl, Pocketful of Dreams, Seaside Inspiration, Under The Sea Trend, Wedding Designer North West, Wedding Inspiration, Wedding Mood Boards, Wedding Planner, Wedding Style, Wedding Stylist North West