This is a new series for me and is one I hope you will enjoy and love as much as I have loved putting it together, because quite frankly, what girl doesn't love to shop? particularly when it doesn't involve spending any money.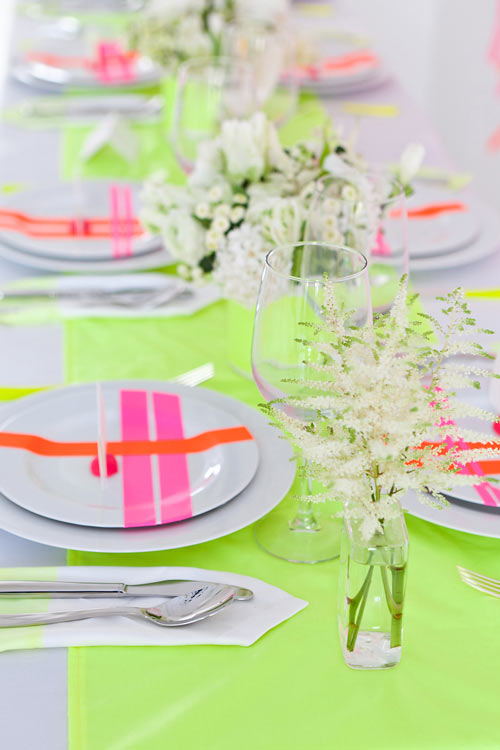 Image Credit:  1. art beauty life via Design Sponge 
Shop the Style is where I share with you my finds from both the high street and those creative independent designers I so love, all in fitting with the styling inspiration from that week. I will be sharing ideas for quirky pieces of decor, the perfect finishing touches or just a hidden gem of prettiness you simply can't be without. All will be available either online or in stores at the time of publishing, in the hope that these posts are of use to you when planning your own stylish event.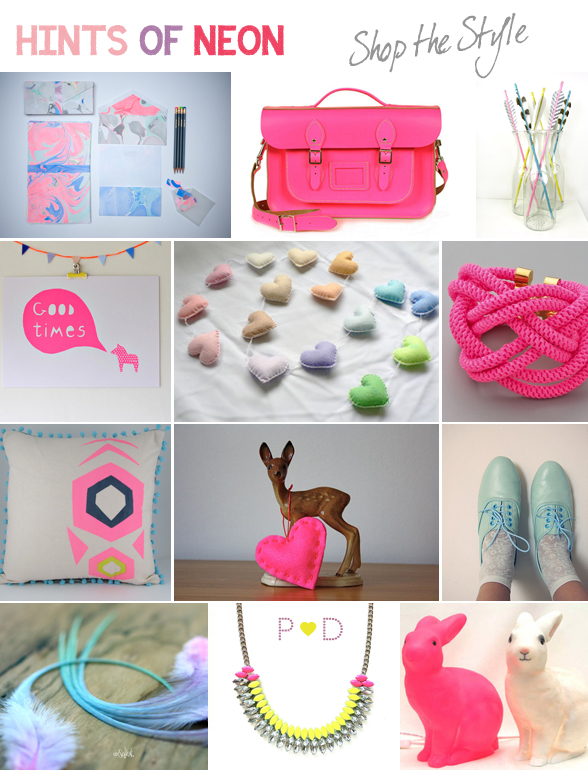 Shop the Neon and Pastel Wedding Style:
I hope you've enjoyed my first Shop the Style post, please do let me know if you're loving any of these finds, or perhaps you have some of your own to share, just pop a link in the comments below.
Michelle xx