I am so thrilled to say another one of my craft projects has appeared on Love My Dress blog recently.
For those who missed it, it's one I had been dying to put together as I have seen so many fab projects using paint swatches to create something really distinctive and pretty. So I was determined to one day make something using these little beauties.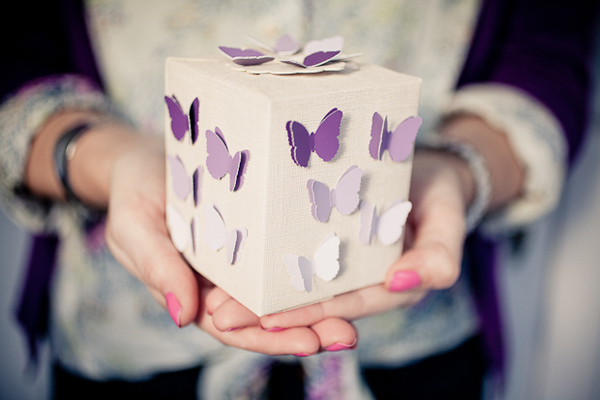 I came up with the idea of using paint swatches and a butterfly hole punch to create a really pretty ombre colour effect, using the butterfly's to decorate a gift box.
This idea is perfect for favour boxes or to give out your cupcakes or a slice of wedding cake to your guests in. They could also be a creative little birthday gift box for your loved ones too.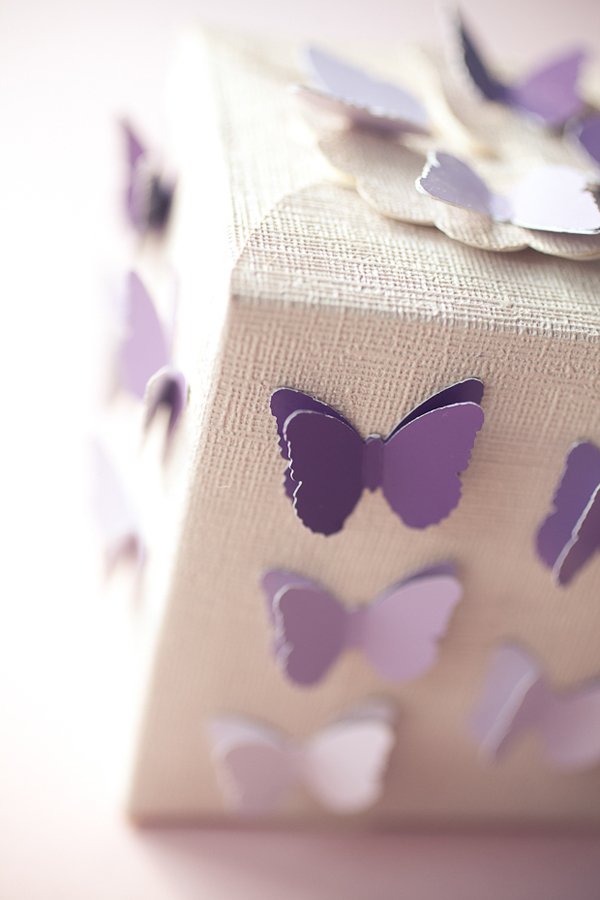 For the step-by-step instructions on making these butterfly gift boxes please hop on over to the post on Love My Dress blog where you will find all the information you need to recreate these boxes yourself, as well as a few more lovely pictures.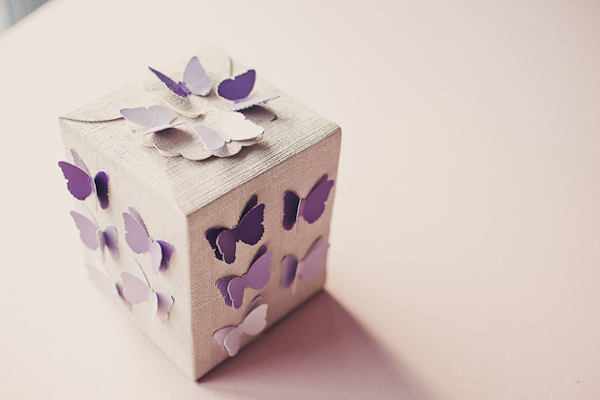 Special thanks goes to North West Wedding Photographer Katy Lunsford for taking the beautiful photographs. 
So are you a DIY bride? Are you planning any craft projects yourself, do you have something in mind that you'd love to make but just don't know where to start? I would love to hear from you, I am currently planning lots more projects and if I can help out a reader with their own wedding day plans then that would be just fabulous. SO get commenting below and tell me what you'd like to see me make next.
Michelle xx
POSTED IN: Inspiration, Portfolio

TAGS: Budget Weddings, Butterfly Wedding, Craft Tutorial, DIY Bride, DIY Weddings, Event Designer, Favour Box, How-To, Katy Lunsford Photography, North West Wedding Photography, Pretty Wedding, Styling by Pocketful of Dreams, Tutorial, Wedding Planner