How about this idea for a really simple way to add colour to your wedding table as well as guide your guests to their seats.
These butterfly place cards slide between the fingers of a fork creating a 3D effect and reducing the need for place card holders, great if space is at a premium on your tables.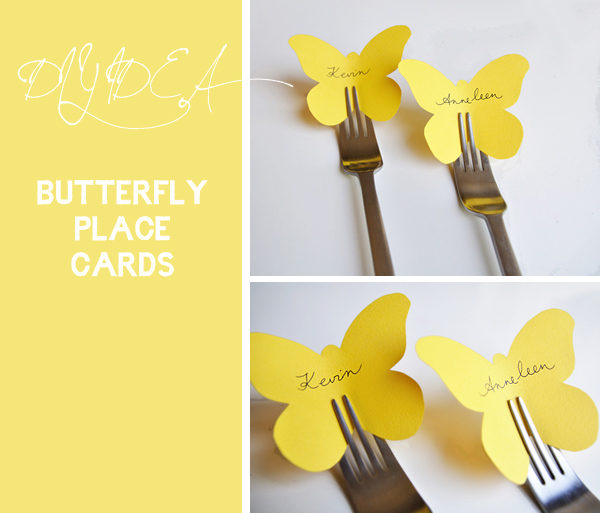 Perfectly simple and all you need is a butterfly template (my tip would be to search google images for butterfly clip art) and some coloured card, then you just need to print it out and get cutting.
Alternatively you can buy butterfly shaped hole punches which should do the trick and save on painstaking and intricate cutting.
Michelle xx
Image via: Trouwplaza
POSTED IN: Inspiration

TAGS: Budget-Saving Wedding, DIY & Crafts, How-To, Personal Wedding Ideas, Wedding Craft, Wedding DIY, Wedding Inspiration, wedding mood board, Yellow DIY, Yellow Inspiration, Yellow Mood Board, Yellow Place Cards, Yellow Wedding, Yellow Wedding Craft