Good morning folks,
It's the start of another week and I'm feeling slightly tired today for I didn't have much rest and recuperation this weekend. Oh no ~ my weekend was full-on with a trip to the East End of London for Blogshop where I was interning. Which basically means I was busy helping US photographer Angela of Angela and Ithyle and blogger, designer and Art Director Bri Emery of Design Love Fest (that's her in the top left picture below) with their class all about using photoshop for blogging. I was on hand to help make sure the students followed their teaching and were able to grasp photoshop and learn all the cool tricks and shortcuts us bloggers use to make our blog images super-creative and interesting. These are the skills I use to create my mood boards which always receive so many compliments from you guys.
It was such an incredible experience to meet Bri, Angela and Jen, they were all super-lovely and taught a great class. And it was beyond amazing to connect with so many other bloggers too. Having so many creatives in one room, all with one focus…to better themselves and to learn a new skill was really inspiring and something I will never tire of seeing.
I have been honest about how I lost may way and my creative focus a while back due to getting bogged down by the mundane. So I set myself certain goals and a little ticklist of things I wanted to do and achieve. This class was one of those things so I feel very proud to look back today and say I have achieved one of my dreams. For that is what my blo is about, having a pocketful of them and getting out there and making them happen.
Oh and I got to hang out with a lovely bunch of people while doing it too. Not to mention squeezing in a quick drink with two blogging buddies, Annabel of Love My Dress and Rebecca of Florence Finds, who just happened to be in London this weekend too, it was way too quick for my liking though.
All-in-all an amazing weekend.
So today folks it IS mood board Monday over here on Pocketful of Dreams, but as I have spent the entire weekend semi-working it's not entirely a new mood board. If you're a regular visitor to Love My Dress you may already have seen this, if not then please do enjoy my Pastels inspired mood board full of pretty goodness.
I've actually been loving pastels for quite a while so I am really loving the fact that this is a HUGE trend right now, with the delicious sugary-sweet shades appearing on everything from fashion to homewares. Whilst I don't agree with following trends for your wedding day it is useful to know what's available in the shops during the planning process to see how you can make use of fashions and decor for your big day.
Pastels provide a deliciously soft and romantic backdrop and with so many colours to choose from you can really mix things up.
For the full post please hop on over to Love My Dress.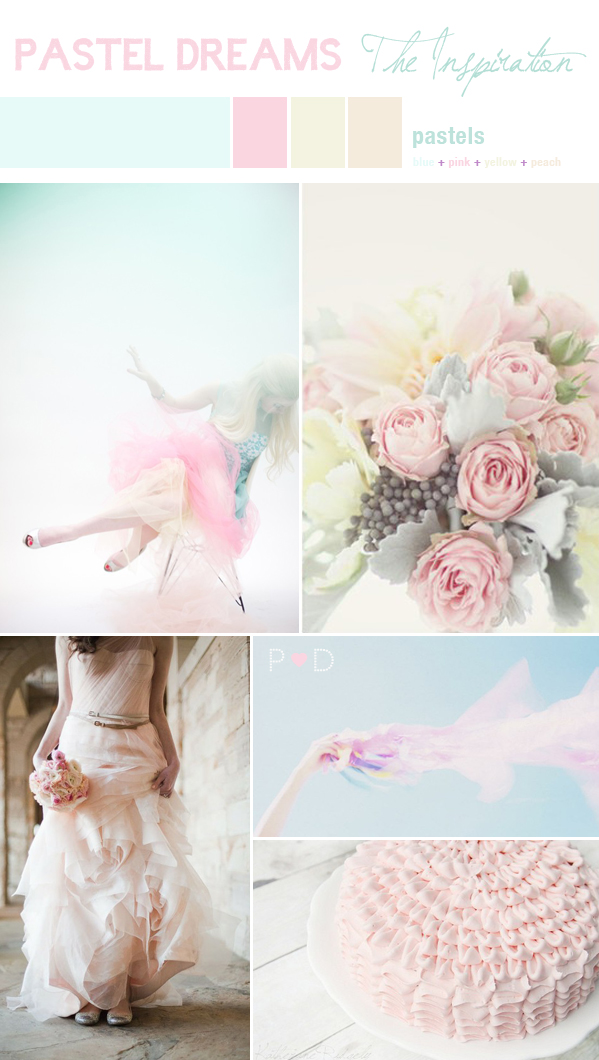 Image Credits: 1. Max Wanger via designlovefest.com 2. 100layercake.com
3. stylemepretty.com 4. communedesign.com 5. weheartit.com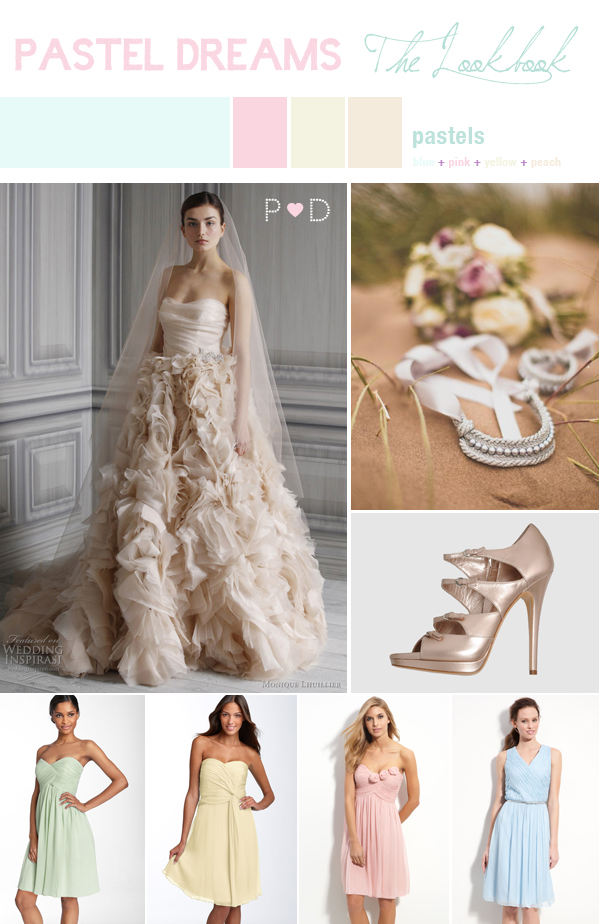 1. Monique Lhuillier Spring 2012 2. Eclectic-Mix Accessories
3. Donna Morgan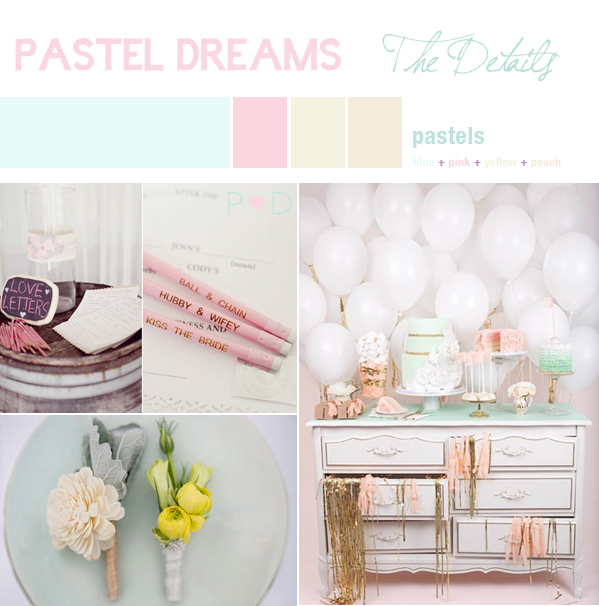 Image Credits: 1. 100layercake.com 2. thismodernromance.com 3. theglitterguide.tumblr.com
Michelle xx