Hello everyone,
Today I have the pleasure of sharing with you the engagement shoot of the incredibly cute Rachel and Brandon whose love for each other just shines through in these photos from the very talented Claire Elyse.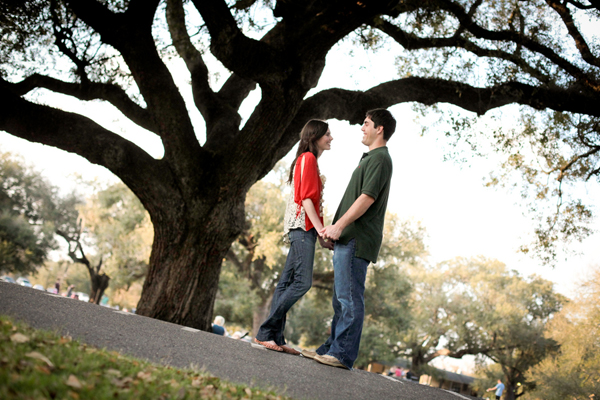 The couple both studied at Louisiana State University and met during their third year of college at a coffee shop on campus.  Rachel told me that after striking up an initial conversation on that fateful day that she "started studying at that coffee shop more and more with the hopes of running into him again.  He did the same and that is the beginning of our story!"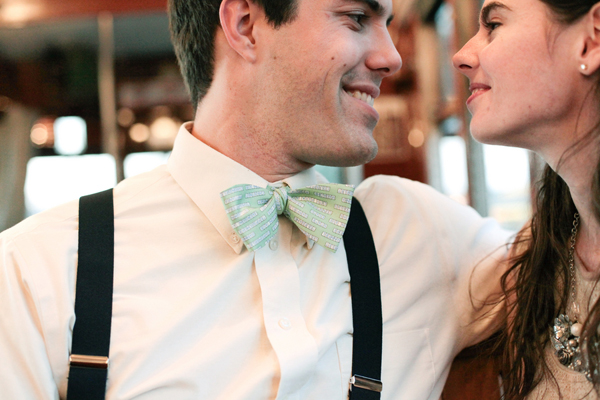 Rachel and Brandon have the most fantastic engagement story; I just love how much thought Brandon put into making it a really special and memorable moment: "The proposal was a total surprise to me! It was the morning before my sister moved to China and Brandon asked to take me out on a morning date. I have to admit, I was a little confused as to why he wanted to steal me away in these last moments with my sister – but little did I know, she had delayed her trip so that she could be here when he proposed! He picked me up at my house (thankfully, my sister convinced me to shower…!) and he took me to five different places that had been significant in our relationship – the park, the lakes by the university, our little coffee shop, etc. And at each place, he had a little note hidden that described the memory we had there and something that he loved about me.
We finally ended up on LSU's campus at a spot where we met frequently and he had one final note that ended "Yes, truly there is no one like my girl! She is perfect. Well, almost.. I think a name change will do it." Then he got down on one knee and proposed with a gorgeous ring which he had designed based on my Pinterest page!  He hit the nail on the head!  We then went back to my parent's house where Brandon had arranged for 25 of our friends to meet us for a surprise engagement party – it certainly shocked me! It was a totally overwhelming and emotional experience, and it was so wonderful to have my sister there!" What a lovely story eh?  Brandon really did think of every last detail.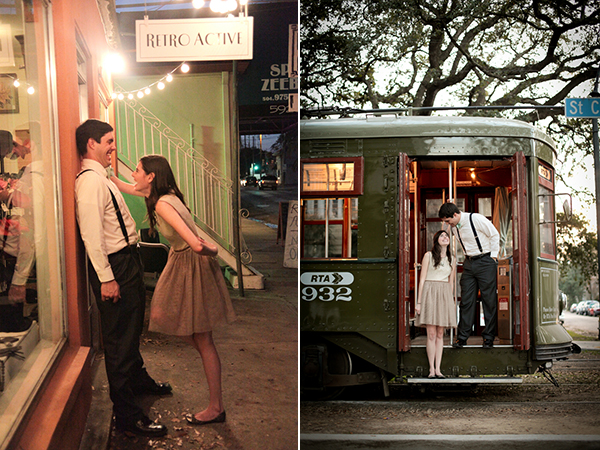 Rachel and Brandon are getting married on 21st July this year in New Orleans after falling in love with the city.  "I want our wedding to be a fun and joyful celebration and we are actually getting married under an oak tree in a garden outside of the Audubon Zoo.  The location adds a little uniqueness and casualness to the affair".  Wow, is it just me or does that sound like a truly fantastic backdrop against which to get married, especially considering that Rachel's Dad will be officiating the ceremony which she told me is something that she has dreamed of for a long time.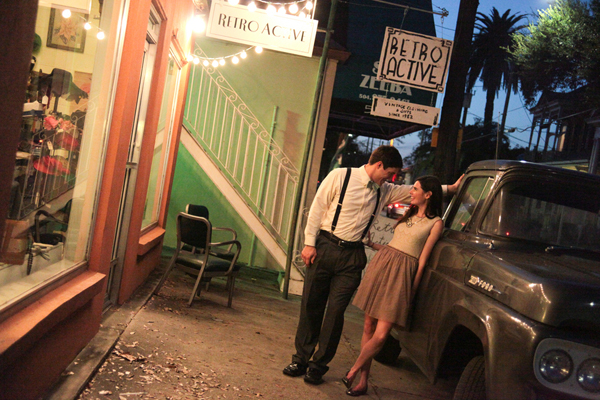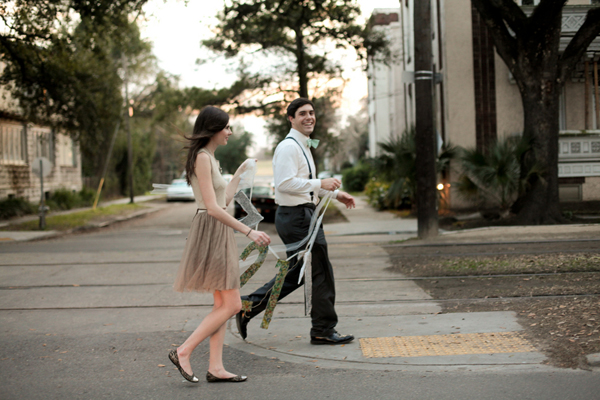 "All the details have not been pulled together yet but I fell in love with the Rifle Paper Co. several months ago and have planned most of the wedding around their floral, colourful themes. The day will be full of lots of colour, happiness and flowers!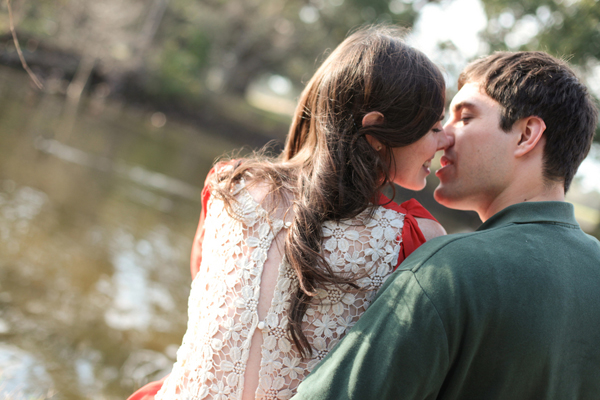 Rachel and Brandon, your wedding plans sound just beautiful and I hope you have the most fantastic day.
Vicki xx