It's fair to say we love a good read over here at Pocketful of Dreams and we visit so many blogs throughout the week that we feel it only fair that we share our fab finds.
We invite you, every Friday afternoon, to join us on our Blog Hop. We'll be sharing those fab wedding ideas, DIY tips and tricks and basically anything that catches our eye, gets us thinking or warms our hearts from around the blogosphere. Here's to a weekend filled with style and colour.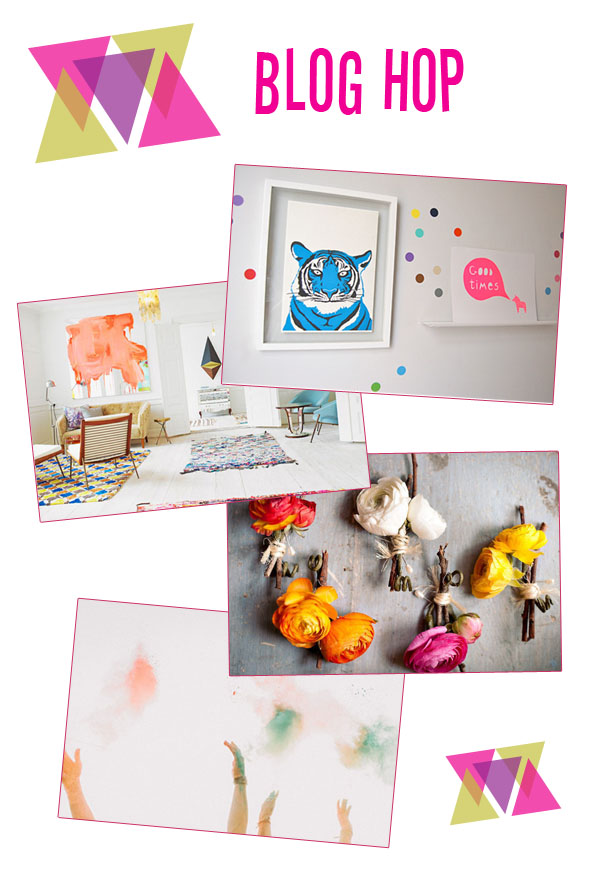 ♥ E-session with paint ~ how much fun does this look?
♥ Museum Wedding ~ love the buttonholes
♥ Flavour-filled grill favours ~ too cute
♥ A tree-house wedding ~ hell yeah!
♥ Nobody lives here anymore ~ a wow showcase apartment
♥ Waxed paper dot garland ~ I've died and gone to DIY heaven
♥ 8 great ideas for your home office ~ this is my goal and dream, le sigh
♥ A DIY terrarium ~ we love them here at POD and have used them many times for events, this is a great how-to from Florence Finds
♥ DIY make-up tutorial, Neutral eyes and luscious lashes ~ and we know we all want both of those
♥ Chateau Lagorce Wedding by Dasha Caffrey ~ Le chic, j'adore
♥ A polka-dot hallway ~ yes I want one
So what have you been reading this week folks? Come on and share those links in the comments box below, or hit that speech bubble at the top of the post. Happy blog-hopping and have a fabulous weekend.
Michelle xx
Image credits: 1. Conversation Pieces 2. sfgirlbybay 3. Style Me Pretty 4. Green Wedding Shoes