Well, this afternoon we have a real treat for you!  As regular readers of the blog will know, here at POD Towers we are huge admirers of Jay Archer and her incredibly skilled floral design; whether you're looking for something whimsical, romantic or off-the-wall quirky, Jay's creations never fail to take your breath away.  So when Jay told us about how she was branching out from the world of weddings to create a unique range of "pretty, sometimes quirky, always gorgeous gifts", we were quite frankly, jumping up and down with excitement!
Living Art
One of the first collections in this new range, "Living Art" really is as amazing as the name suggests; bespoke real succulent and tillandsia filled frames for you to hang in your home!  All the succulents Jay uses are sourced from Cornwall and wherever possible they upcycle the wood used for the frames – so not only would this artwork look unbelievably fabulous in your home, but you can rest easy that the pieces are kind to the environment too.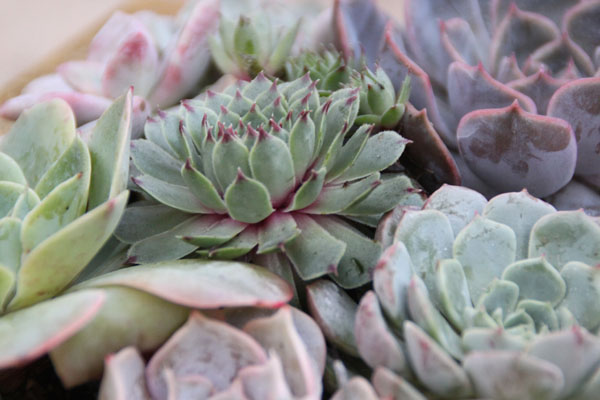 As all pieces are made to order, you have the ability to completely tailor your design to your own colour scheme, making this the perfect gift for you or a loved one.  Looking after your living art is easy as well; it will require minimal watering, no dead heading and just the occasional dust!  If treated well and looked after, you can expect your piece to last for years.  Honestly, I cannot think of anything that I want more in my life right now!
So how does the order process work?  Well, each piece if made to fit your exact requirements and you will be able to select the plants, the colours and materials used to create your very own bespoke piece of art.  When you place your order, Jay will talk you through the various colour and finish options and you will receive a little goodie bag of samples for you to choose your finish from as well as pictures of different succulent varieties to select from.
Once you've decided on the look of your piece, it takes approximately 4-6 weeks from concept to creation.  This allows the succulents time to 'root' into your frame ensuring it'll arrive in one piece after travelling and before hanging.  The end piece is supplied with the required fixtures and fittings needed to hang the frame and a 'care for me' instruction card.  Basically, everything you need to create instant wow factor!
There are two core designs for you to choose from:
The Bad Boy
'The Bad Boy' is a hive of plump pudgy succulents and enigmatic tillandsia plants with spanish moss.  Boasting an array of sizes, shapes and textures this piece is sure to create a stunning feature in your home.  A masculine gift for your Dad, a unique wedding present or a centre piece for your office, 'The Bad Boy' is the gift that keeps on giving.
A completely individual piece made to order, with the frame material and colour of your choice and hand selected succulents, costs from £320. Each frame will be about 70cm x70cm, but you have the flexibility to change the dimensions of the frame as long as the total area doesn't exceed approximately 140cm.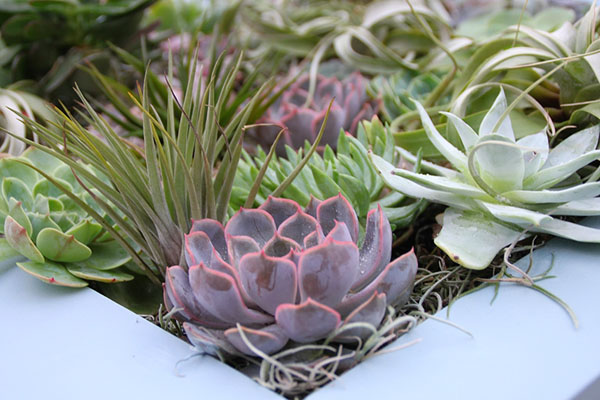 The Mighty Mini
'The Mighty Mini' might be smaller than her big brother but she still packs all the punch.  Like 'The Bad Boy', 'The Mighty Mini' perfectly displays both succulents and tillandsia but with slightly smaller plants and in a smaller frame.  Each piece is different and the frames are sourced to order; specific requirements are discussed with Jay once you have placed an order.  You can house your succulents in anything from a gilded baroque frame to a rustic reclaimed wood piece.
The frame size for this piece is usually around 30cm and prices start from £55.  This includes the sourcing of your frame, the plants and a 'care for me' card.
All items are deliverable throughout the UK and prices are subject to postage and packaging.  If you fancy a more avant garde idea such as creating an entire "living" wall for your home or office (and how amazing would that be?!) then you can book a consultation with Jay to discuss your initial ideas and options firstly over the telephone and then at the installation location before a bespoke proposal is prepared for your perusal.  For more details, check out Jay's site.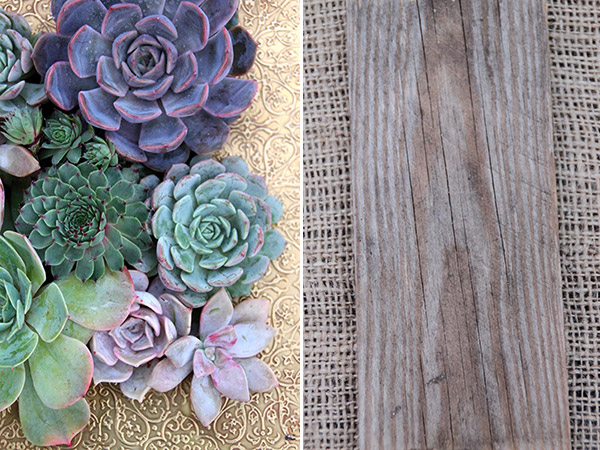 Exclusive Offer for Pocketful of Dreams Readers
If you're anything like us, by now you're already dreaming about how you can plaster all available wall space in your house with succulents!  And to help you in that effort, we are pleased to bring you a fantastic offer from Jay, exclusively for Pocketful of Dreams readers!
The incredibly generous Jay is offering 1 lucky reader the opportunity to win a bespoke Mighty Mini up to the value of £70 (including P+P) and 2 runners up a £30 gift voucher redeemable against any product in the Living Art range!
And taking part could not be easier.  All you need to do is simply pop over to Jay's website, have a look round and then send an email entitled "Pocketful of Dreams Living Art Offer" to jay@jayarcherfloraldesign.com with your details and a comment about how she could improve the user experience on her site.  The winner and runners up will then be picked at random.  That's it!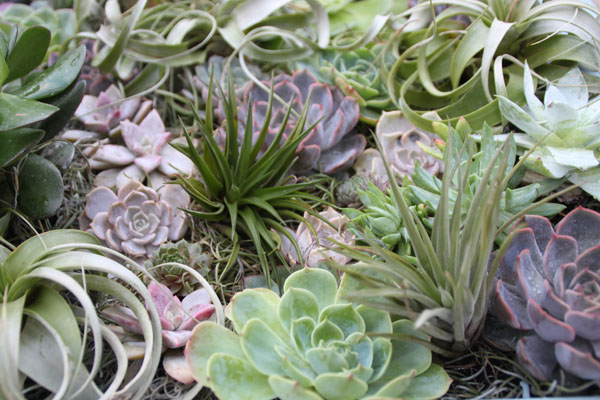 You have until the end of October to enter this amazing competition and in the meantime, don't forget to have a look round the other amazing products and offerings in the Jay Archer Emporium: with everything from hen parties to flower arranging afternoon teas and even a year's supply of fresh flowers, you are bound to be inspired.  I for one, am sorely tempted by the Crafternoon Tea – who's with me?!
We are literally blown away by how gorgeous these Living Art pieces are – are you loving them as much as we do?  Let's show Jay some love for her fabulous new Emporium!
Vicki xx
Competition Terms and Conditions
To enter the competition, send an email entitled "Pocketful of Dreams Living Art Offer" to jay@jayarcherfloraldesign.com.  The email must contain your name, email address and telephone number along with a suggestion of how to improve the user experience at www.jayarcherfloraldesign.com.  Suggestions can cover either the main site or the emporium.
The competition closes at 11.59pm on 31st October – no entrants received after that time will be considered.
1 winner will receive a bespoke Mighty Mini piece, up to the value of £70, including post and packaging.  If the winner desires a more expensive Mighty Mini piece, then they may pay the incremental amount beyond £70.
2 runners up will receive a £30 gift voucher each which is redeemable against any Living Art product.
No cash alternative for prizes is available.
Winners will be picked at random from the email entrants received on 1 November and contacted directly by Jay Archer.