Good Morning
It's fair to say that we see a lot of weddings and engagement shoots here at Pocketful of Dreams.  But sometimes we see something that we adore not because of all the details and beautiful styling…but just because the couple at the centre of it all are oh so sweetly in love.  Today we bring you one of those shoots, with all that love and emotion captured by S&R Creationz Photography.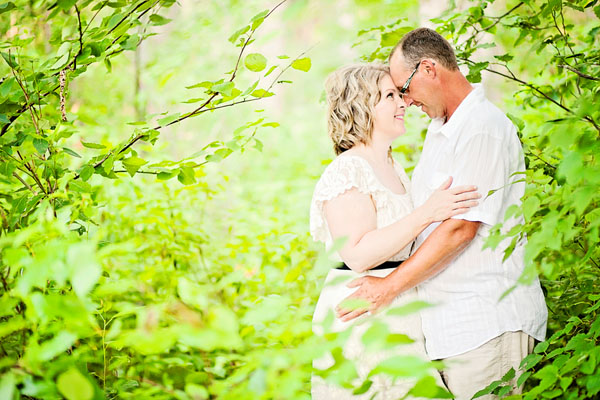 Kevin and Kari met when they were at school, in grades 8 and 9.  They went to a small school where all the grades were based in one room and so despite the slight age difference, they spent a lot of time with each other.  "Our fondest memory of our time there", Kari told me "was going on a school trip to Victoria, BC where Kevin and I ended up walking around Butchart Gardens holding hands.  I still remember that his hand was a little sweaty…"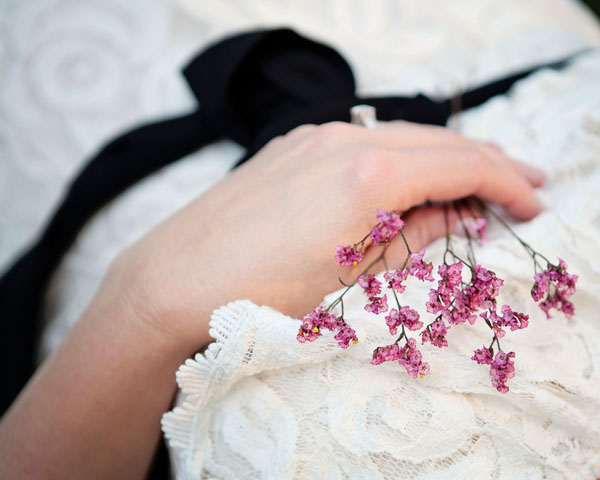 However, this isn't quite a straight forward tale of childhood sweethearts as Kevin and Kari's lives after that went in different directions and they spent the next twenty four years apart, both entering into marriages with other people and raising their own families.  Despite this, one connection remained between them as Kari remained close friends with Kevin's sister, Denise, throughout this time.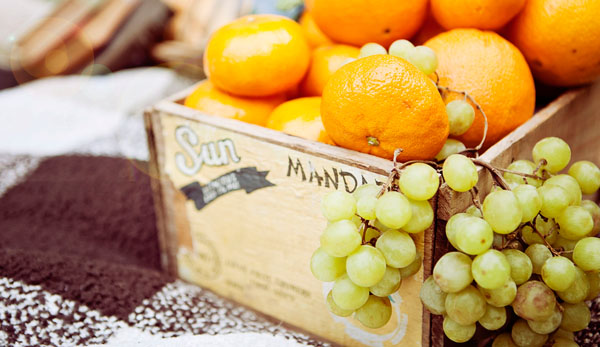 In 2007, after both their previous marriages had ended, Kevin and Kari found each other on Facebook and started a long distance friendship.  "He was raising his two little boys 3 and 5 alone at the time and I still remember the day clearly when I told Denise that I was pretty sure I was falling for her brother and I wanted to help him raise his kids.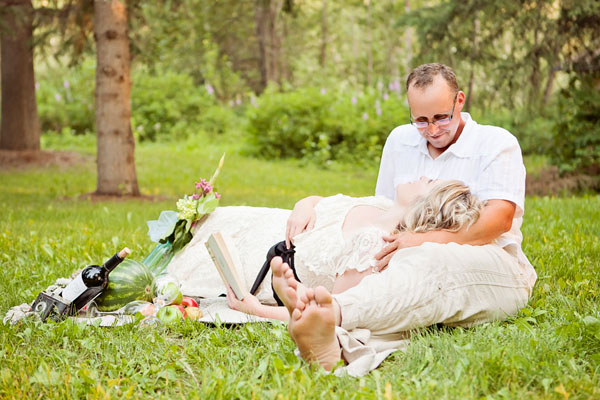 Kevin and I got together and moved back to Grande Prairie so we could be near family and friends.  He has truly become my knight in shining armour and is my best friend.  
In May this year, Kevin surprised me with a trip to Victoria, BC.  He had so many romantic things planned for me when when we got there, including a horse and carriage ride, a day trip to cathedral grove, (we're tree huggers!) and he just made sure that I felt like a princess for the whole trip in everything we did.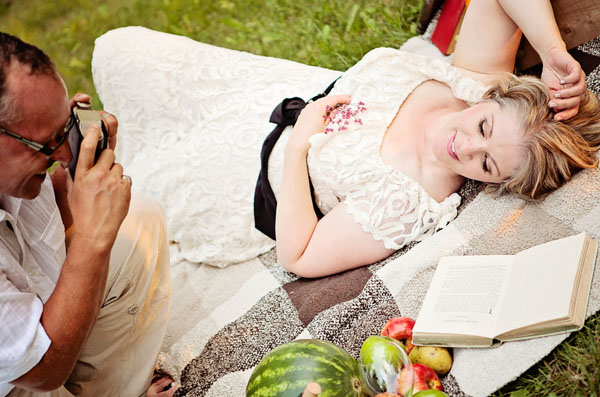 He asked me to marry him at Hatley Castle gardens…and he then asked me the next day at Butchart Gardens for good measure.  I of course, said yes!"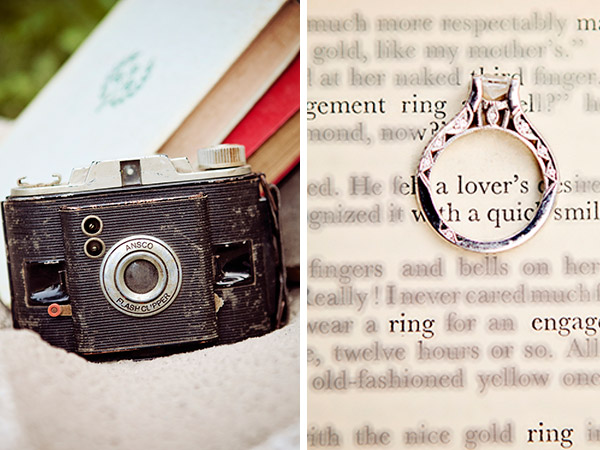 What a beautiful story and it just goes to show how life sometimes has a funny way of bringing people together.  This couple were clearly destined for each other and their love just radiates from every shot.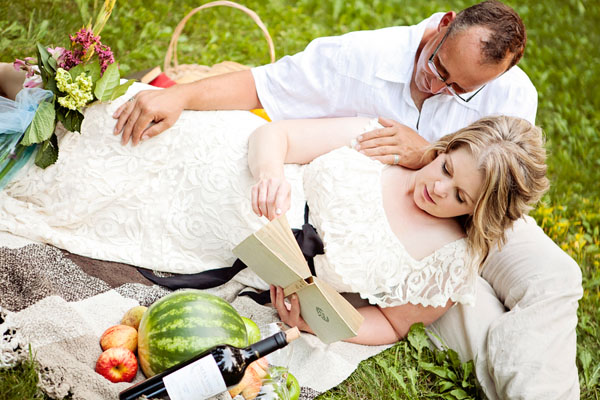 "It has always been my dream to have a beautiful wedding, reception and a dance that I can share with all my friends, as I did not have that with my first marriage.  I want the whole kit and caboodle this time!"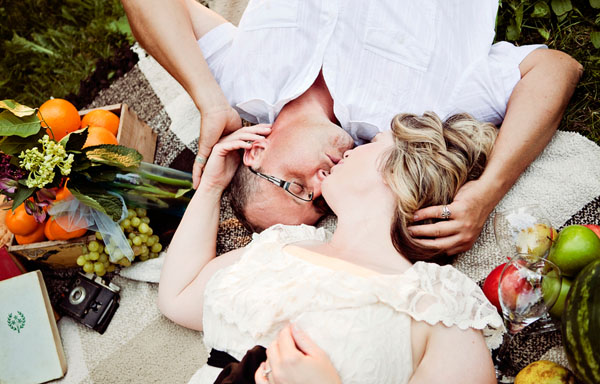 Their wedding date is set for July 12th 2014 to allow them sufficient time to save up for the event and ensure it is everything they want it to be.  Kari tells me that "it won't be extravagant or huge, but we want all the people we care about there, and we want all the little details to make it an unforgettable day".
With their wedding still some time away, this sweet couple are still at the early stages of their planning but with both of them being free spirited nature lovers, they have their hearts set on an outdoor wedding.  Looking at the emotion and love in this engagement shoot, something tells me it is going to be a truly beautiful day!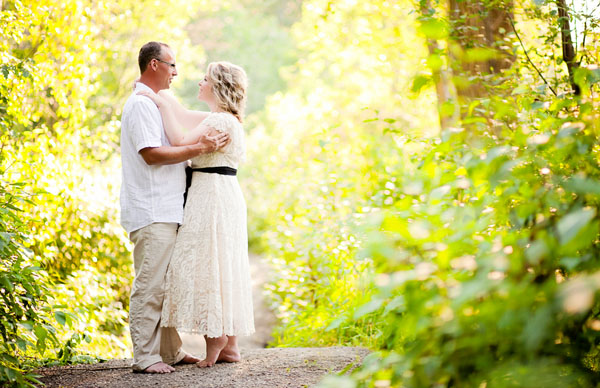 Indeed, Kari told me that "we are so in love and he is everything I've always wanted in a partner, friend, lover and soulmate.  I can't wait to be his wife".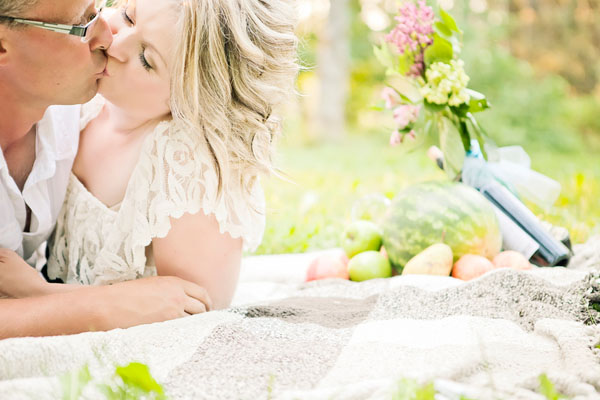 What a beautiful story eh?  We wish Kevin and Kari all the happiness in the world together.
Vicki xx