Good Morning Everyone
Today's real wedding took place in the most stunning of locations, a breathtaking castle in Tuscany and is a fabulous example of how different cultures can combine and be celebrated alongside each other.  I think you will agree that the riot of colours in this day, captured by Rosapaola Lucibelli really is a feast for the eyes (and wait until you see the fabulous Italian fare they served their guests!)…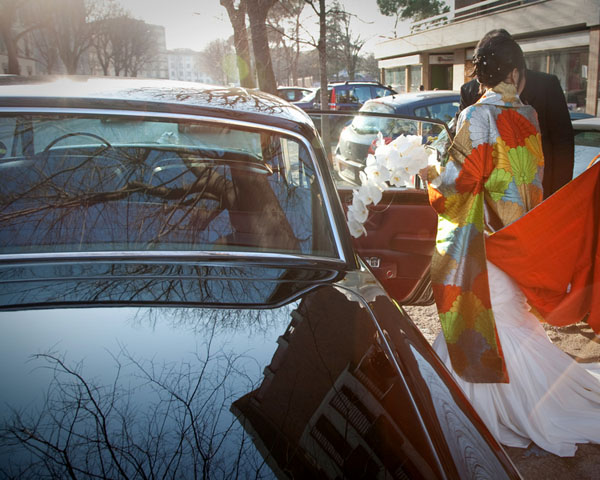 Nicola was born and raised in Italy and Meri, Japan.  Whilst from different countries and backgrounds, their paths crossed in Florence when Meri came to Italy to study architecture and art.  They soon fell in love and with a mutual sensitivity to art and tradition, once engaged they set about creating a day which would celebrate the best of their respective heritages and traditions.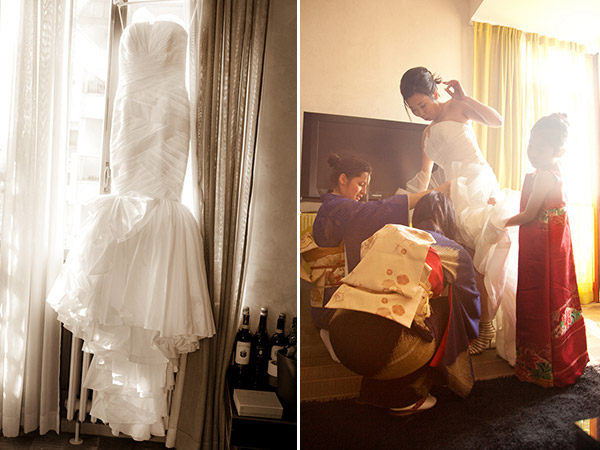 Living in Florence, they chose to get married last February in a Protestant ceremony followed by a beautiful reception in Castel di Poggio in Firenze where the couple created the most gorgeous of days against the most stunning of backdrops.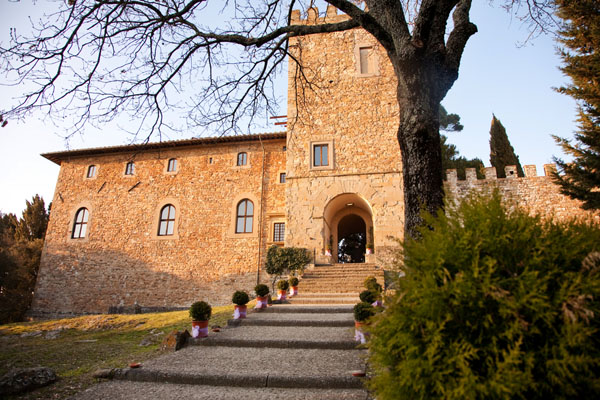 A Beautiful Day Brimming with Tradition and Colour
One of the things I love most about this wedding is the fabulous colours which shine through every aspect of the day and especially in Meri's stunning kimono.  What I found fascinating was hearing from Rosabella, all about the symbolic reasons for incorporating this colour: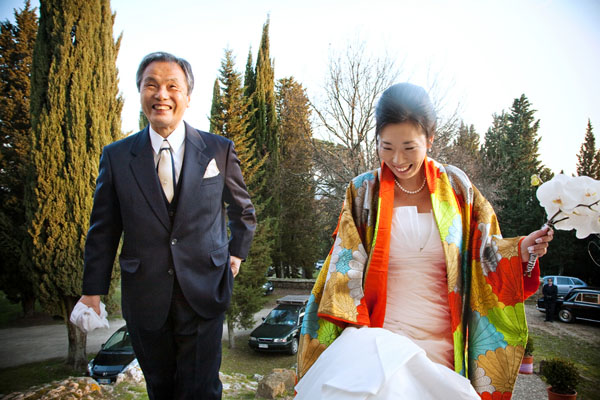 "In Japan there is a wedding tradition, stretching back over 1500 years, that is expressed with the words "Anata no iro ni samari masu", which literally means "I paint myself with your colours".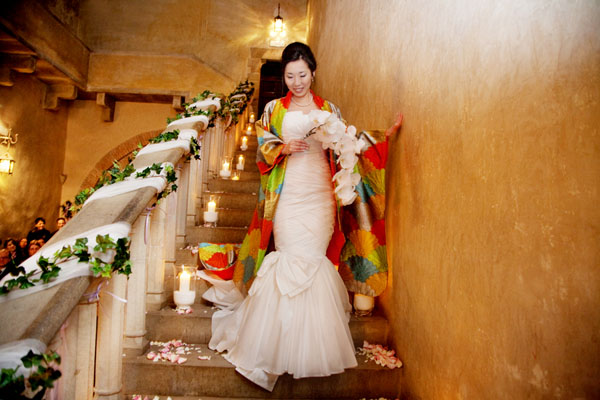 The traditional colour of the bride in Japan – as in Europe – is white, symbolising purity and innocence.  However, white is also chosen because it is recognised as being the only colour which can absorb any other colour.  In the instance of the bride therefore, white is worn before getting married in order to absorb completely the colour of the groom's family.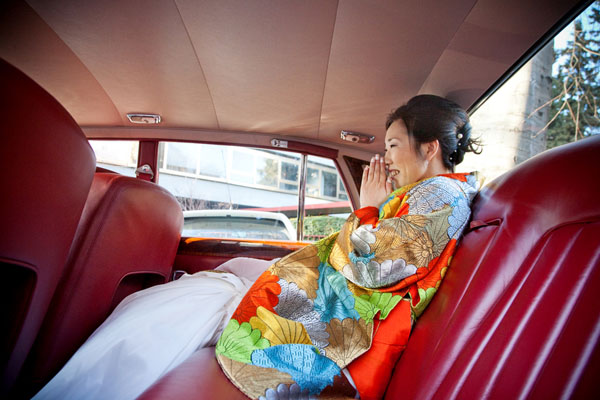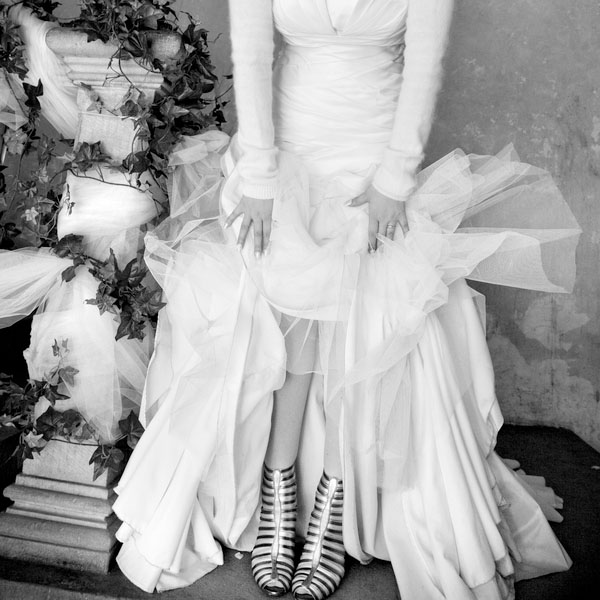 Meri chose therefore to wear a beautiful white dress but she accessorised it with a beautiful traditional patterned kimono for the ceremony, with her bridesmaids also wearing traditional Japanese dress.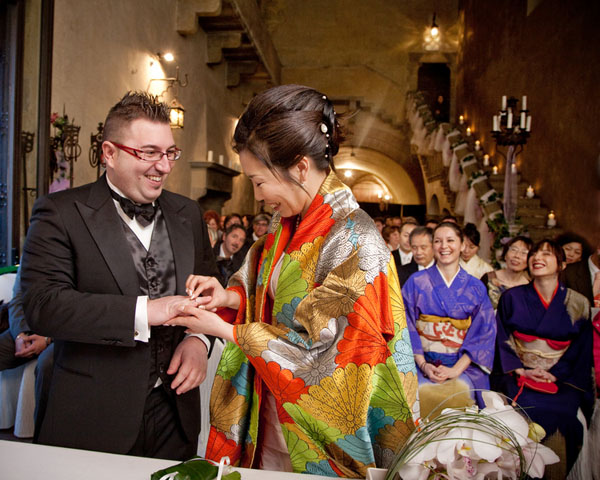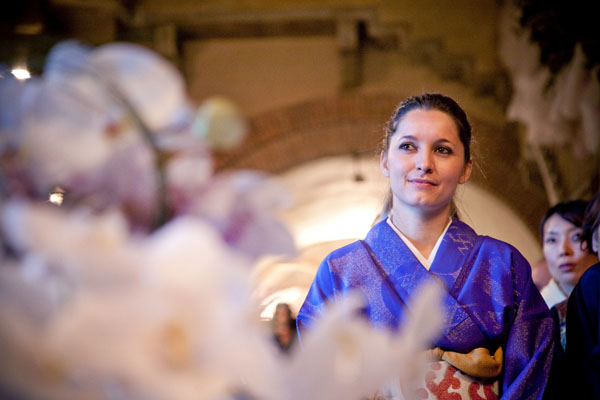 To further play to the symbolic nature of colour, Meri and Nicola asked their families to literally "paint themselves in their colours" by leaving a painted hand print in their favourite colour on a giant canvas as they entered the reception.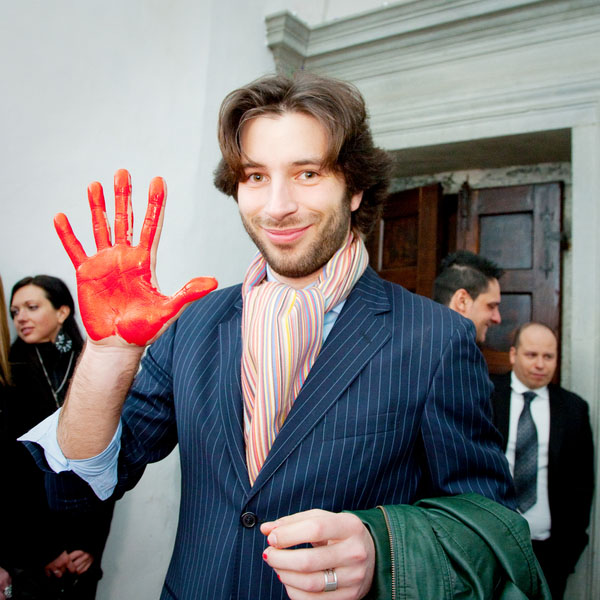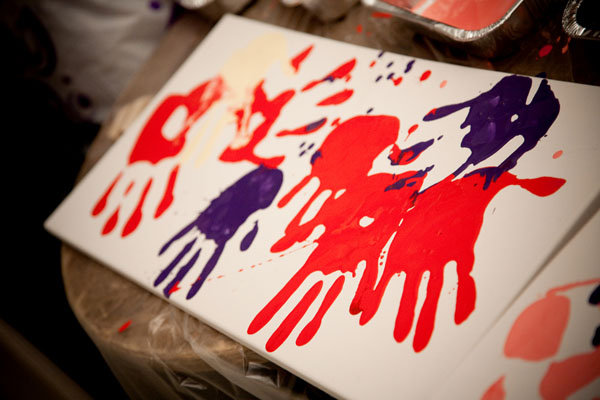 This reference to hands and colours was continued throughout the stationery of the day, all of which was designed by Meri.  What a gorgeous twist on a Japanese tradition and a fantastic keepsake for the couple to treasure after their wedding.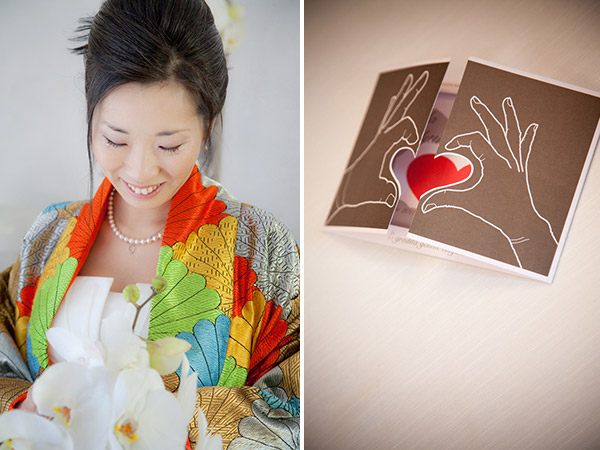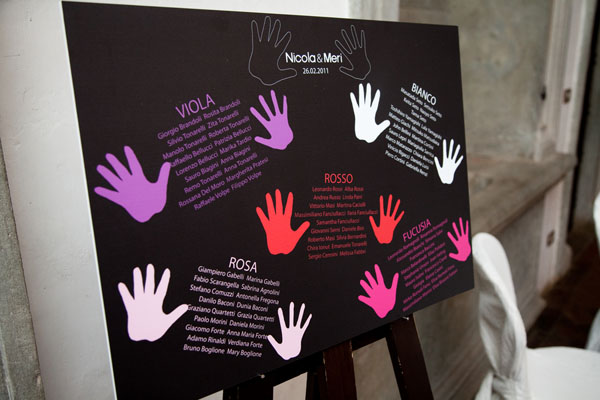 The reception itself however was full Italian, with a cacophony of food and flavours served for everyone to enjoy and the highlight being the traditional Italian wedding cake: a giant millefogile made of layers of pastry filled with Chantilly cream and topped with fruit.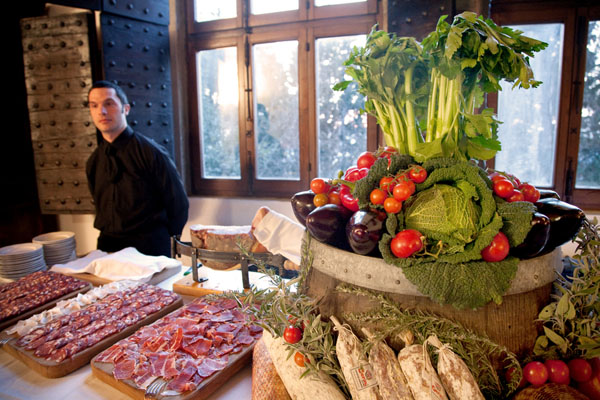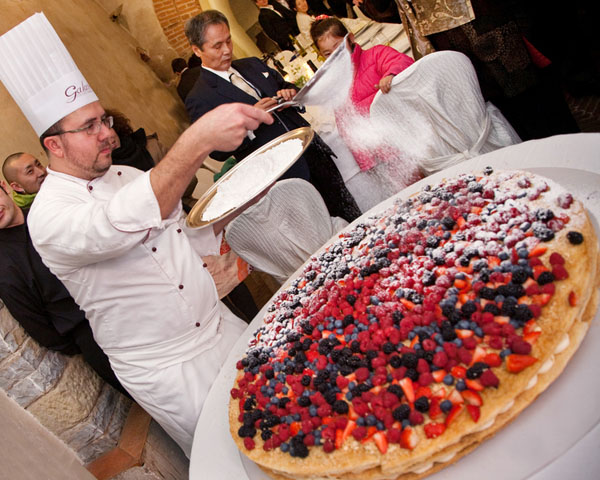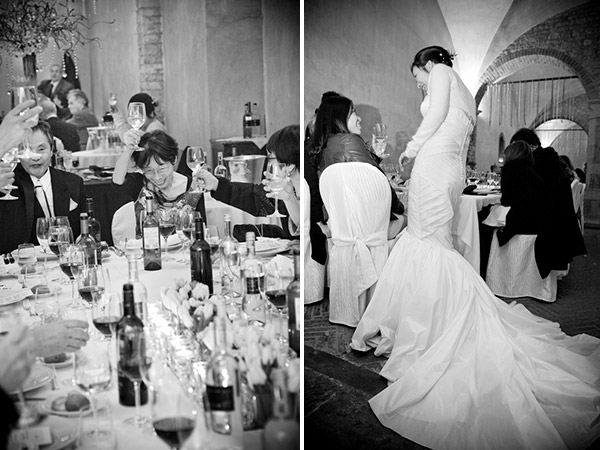 It's hard to know what I love most about this wedding: the fairytale castle backdrop, the mouthwatering feast they served their guests, the gorgeous colours throughout or the sweet and personal way in which Nicola and Meri celebrated their different cultures.  What is your favourite element?
Vicki xx