So the last time I shared a behind-the-scenes round-up was at the end of July, and back then I was so surprised about how quickly time was passing. Well guess what? We got even busier!!
So today's round-up is a bumper one, covering the going's on in life, love and work for Pocketful of Dreams throughout August and September.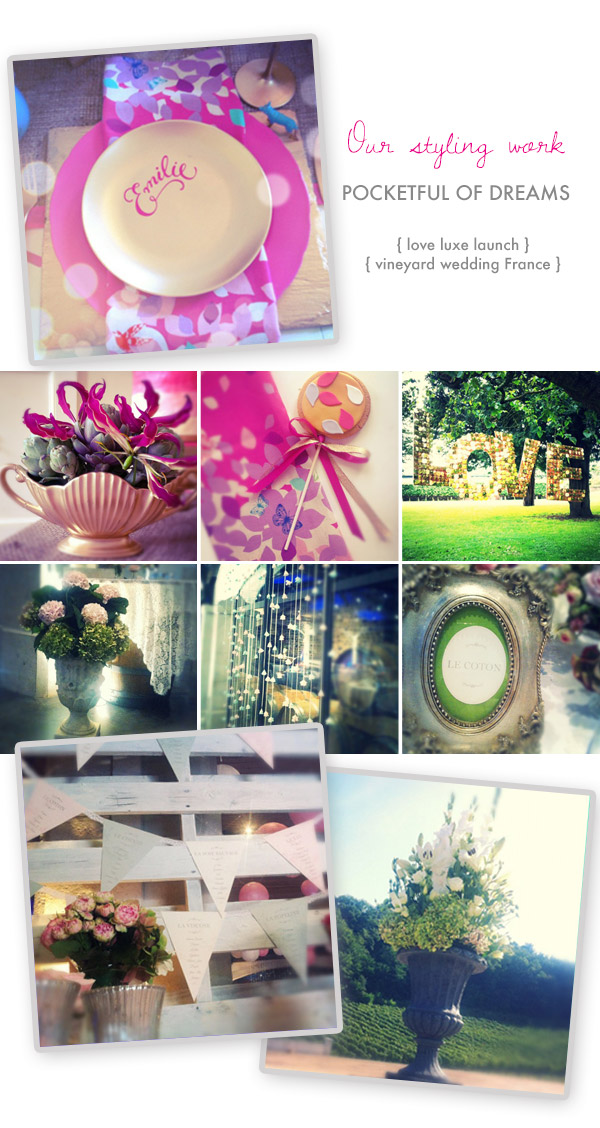 First up Pocketful of Dreams Events has had a rather busy few months, we styled a tablescape for the Love Luxe launch which was a brilliant experience.
Then we jetted off to France (as you do) to style a clients wedding at a beautiful vineyard in Pau, on the northern edge of the Pyrenees. We were so very proud of what we achieved with this client, working with them and all their suppliers remotely was something of a challenge, but we do relish those! The result was a stunning mix of classic British vintage inspiration with a twist of French sophistication.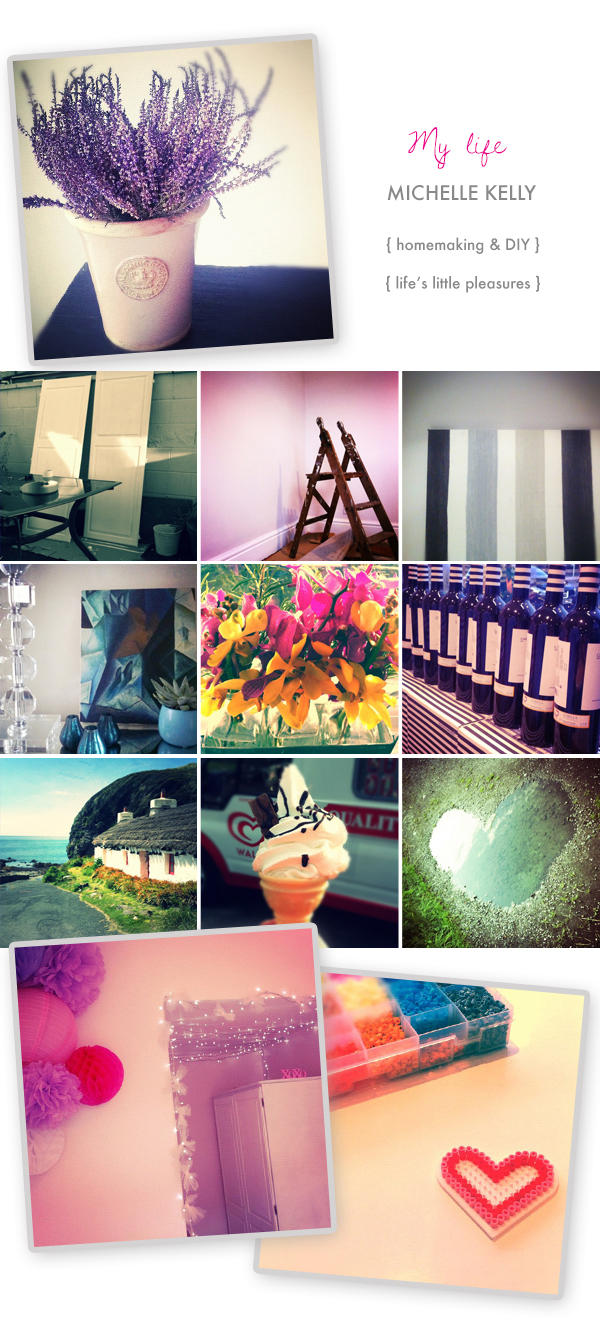 Despite being crazy busy with client projects I scheduled in plenty of time to do the things I love, including a little homemaking:
Planted a purple heather for my windowsill
I picked up on the home renovation project I started way too long ago and never got round to finishing. With the help of my man I managed to redecorate two bedrooms over the course of a week, as well as giving my wooden cupboards a makeover. It was back-breaking work but so worth it. Hopefully I'll be able to share a bit more about those projects very soon.
The stripey canvas was a DIY project to add a little colour to the wall in my kitchen. A really simple project using fabric.
And I fell in love again with this painting I did when I was just 17, it works perfectly in my living room with the cut glass accent pieces and my beloved Cox and Cox frosted bud vases.
I enjoyed looking at these colourful flowers adorning my kitchen windowsill for a week or so, leftover from the Love Luxe event.
Spotted these monochrome striped wine bottles in my local wine shop, how cool?
We took a trip to the Isle of Man, such beautiful vistas.
Long country walks rewarded with a rather retro 99 and stumbling across a heart shaped puddle. It's the simplest things in life hey?
As I've recently had a six-year old girl round to stay I've been enjoying doing lot's of girly things like playing with beads and baking.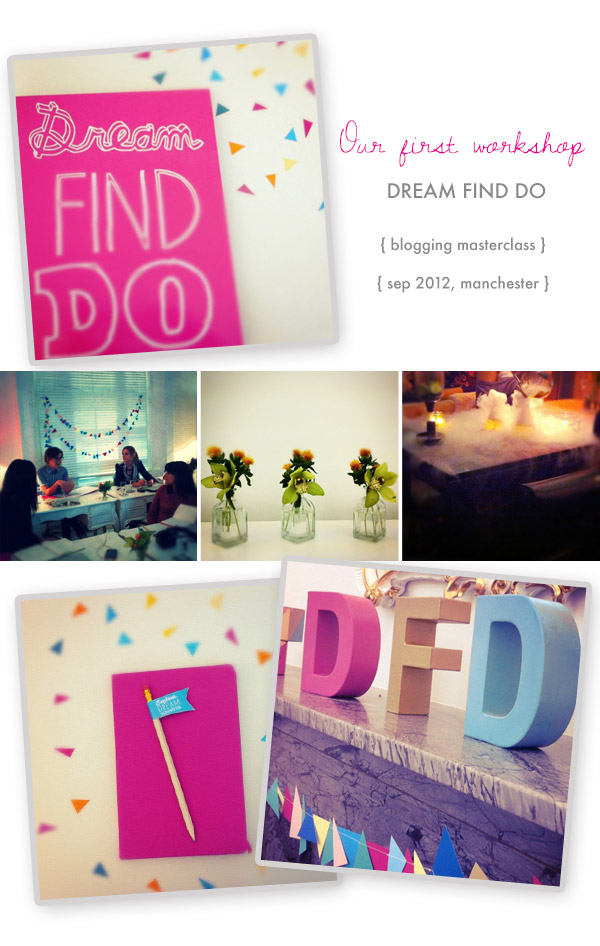 Finally the weekend just gone was all about our very first Dream. Find. Do. blogging workshop in Manchester which was created by Rebecca at Florence Finds and myself. We worked incredibly hard to condense all of our blogging knowledge into a meaningful workshop and I'm so very proud to say we achieved what we set out to do. The feedback from our first group of students has been so heartwarming and touching, it's brilliant to know that our no-nonsense and thoroughly honest approach worked. Seriously I was blown away by the whole weekend.
We designed and crafted all the branding elements ourselves, a project I absolutely loved doing, and were lucky enough to have the amazing Alphabet Bags sponsoring. Our students walked away with their initials printed in gold metallic foil on classic heavyweight cotton bags as well as a heap of knowledge and inspiration.
So it's fair to say life has been a crazy whirlwind, I'm hoping the coming Autumn and Winter months will be a little less hectic as I want to really focus on pushing the blog forward with new features and a whole new look. I'll also be putting the finishing touches to my home, seeking out those cool little design pieces that will finish it off.
So readers, what have you been up to these past few months? Any goals for next few?
Michelle xx
POSTED IN: Inspiration, Living

TAGS: Behind the Scenes, blog workshop, Dream Find Do, Event Designer, Instagram, instagram roundup, iPhone photographs, My month, planning, Pocketful of Dreams, Self Employed, Wedding Planner, Weddings