Today we bring you another real wedding to delight and inspire you and if you are the sort of girl who loves her sparkles then you are going to adore this New Orleans bash which is all kinds of glam.  All caught to perfection by Bound By Photography.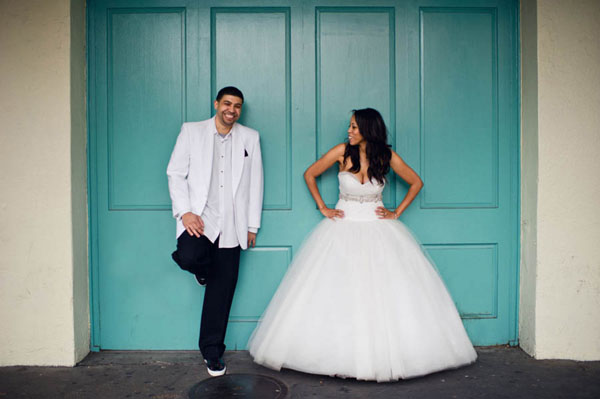 Erin and Brian met in October of 2009 when Erin was hosting a film event in New Orleans with what turned out to be a mutual friend of hers and Brian.  Erin didn't see Brian that night but he certainly noticed her and sent her a message on Facebook saying that he'd like to go out.  "We went on a date the next night" Erin told me, "and we've been together ever since…love at first sight I guess!".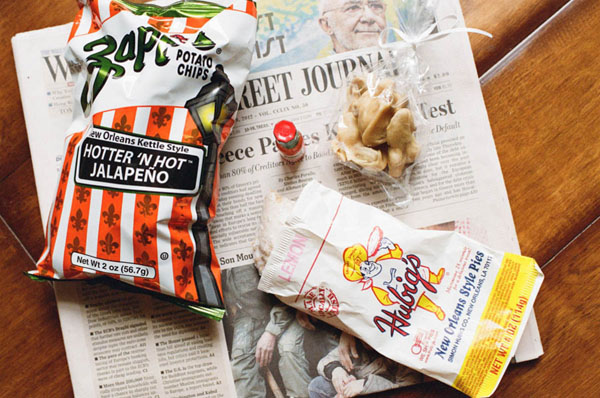 Styling Their Day
Erin and Brian were inspired by The Great Gatsby when styling their wedding and set out to create a day that was "elegant, glam but yet had an old fashioned feel to it".  They set about realising this vision first through their choice of venue, the Pavilion of the Two Sisters in New Orleans City Park.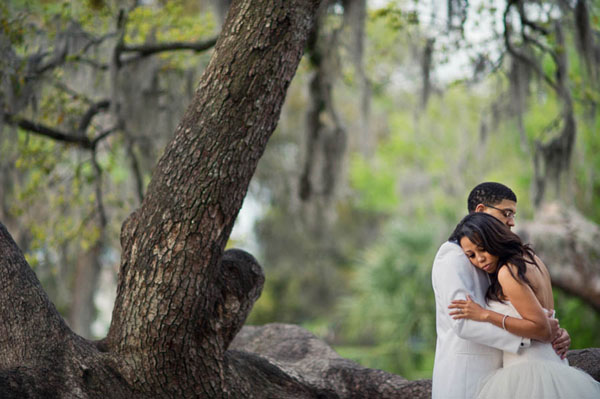 This beautiful pavilion sits as the centrepiece of the twelve acre New Orleans Botanical Gardens and its design is based upon that of a traditional European orangery.  With its long bank of arched windows and beautiful vistas, it certainly provided the elegance and the old world feel that Erin and Brian were looking for.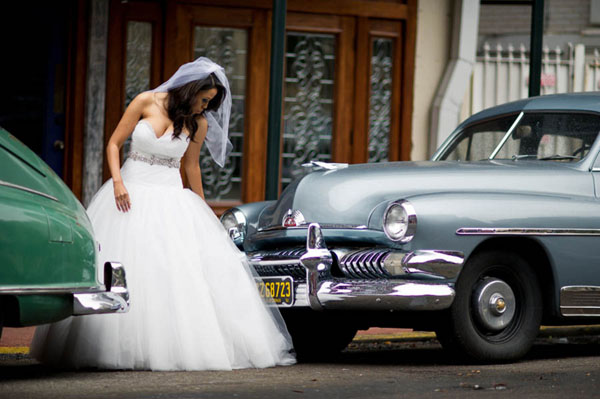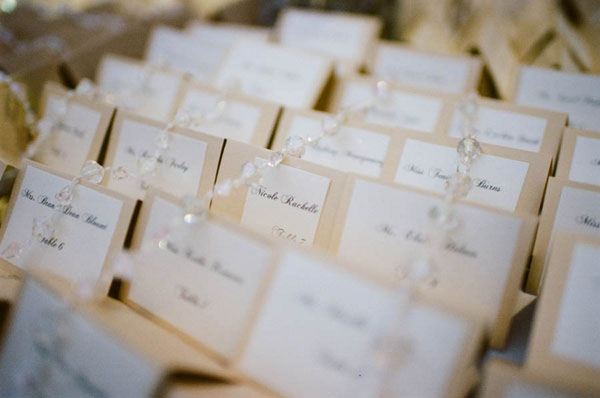 "Design wise we pretty much knew what we wanted from the beginning, so our style didn't really evolve that much.  We wanted to make sure that the design that was something that reflected us and that also left an unforgettable impression on our guest".  Armed with a clear vision, the couple set out styling their day with a focus on glamour and elegance: for their outdoor ceremony they created an aisle from candles and rose petals and exchanged vows against a stunning backdrop featuring voiles, statues from the botanical gardens and a shimmering chandelier.  They also chose to have large ostrich feather displays instead of flowers, referring back to the 1920s influence.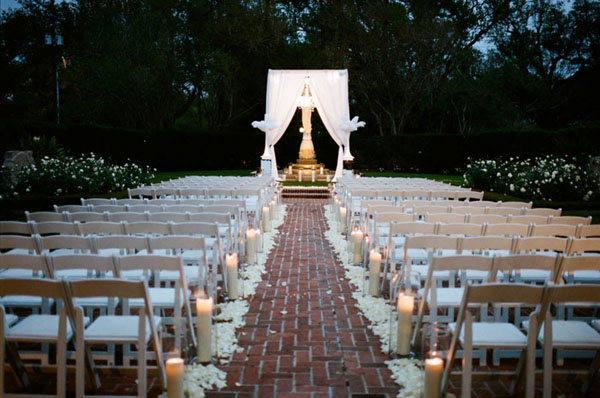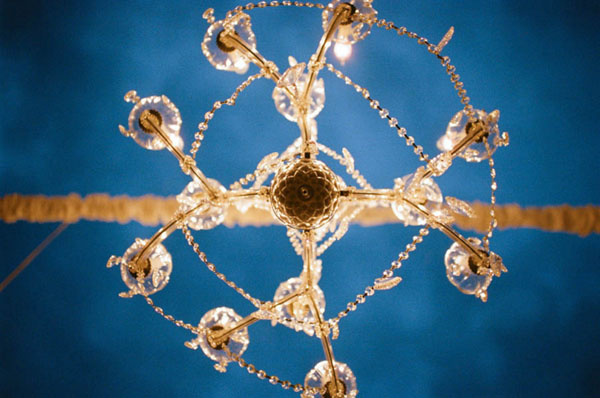 Whilst their vision for the day remained constant throughout their planning, Erin told me that it did grow!  "Our design didn't really evolve but it did become more elaborate.  The cake especially got bigger (and bigger) and lots and lots of sparkles were added!"  But my, what a cake eh?  That truly is a showstopper….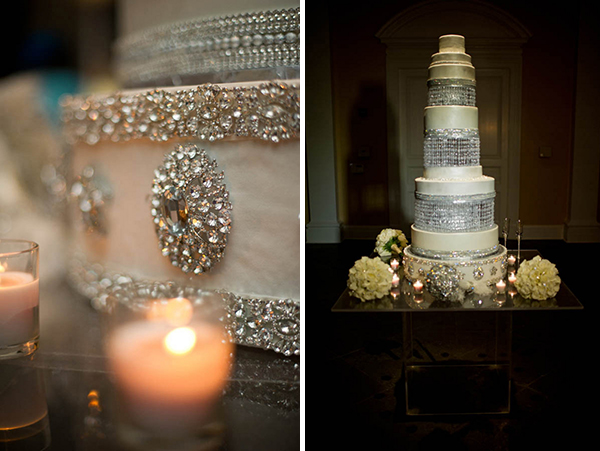 Adding A Personal Twist
This cute couple were undoubtedly influenced by The Great Gatsby but they were very clear that they wanted the day to be about them rather than a specific era or look.  Indeed, they were careful to ensure throughout their planning that they were creating a wedding which was personal to them.  "We made sure we had a smaller guest list to keep the day as intimate as possible.  Everyone there was very special to us in some way and knew one if not both of us very well."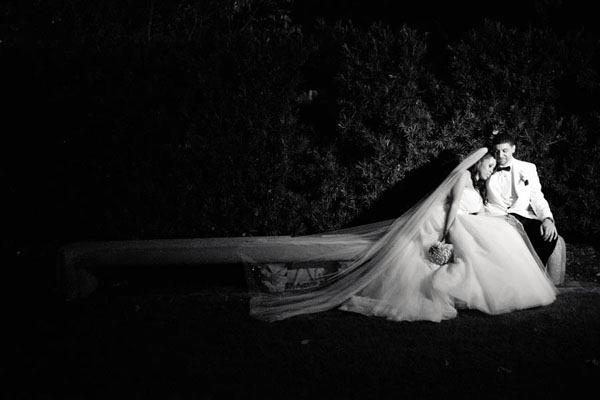 As well as surrounding themselves only by their nearest and dearest, this couple also reflected their personalities through their outfits.  "I'd always imagined myself in something very big and 'poofy' but still elegant which is exactly what I found in my Victoria Nicole gown. It was the first gown I tried on at the bridal shop and it was purchased in less than 10 minutes!"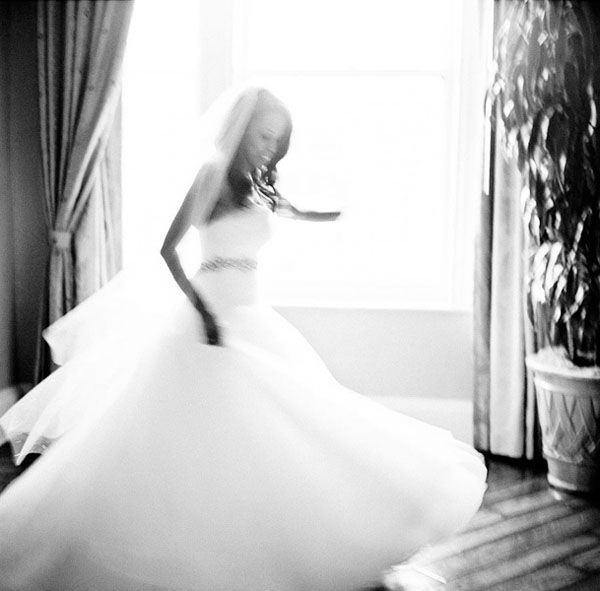 Wow, Erin was one decisive bride!  She really does look stunning in her dress and I think the style suited the overall design for the day perfectly.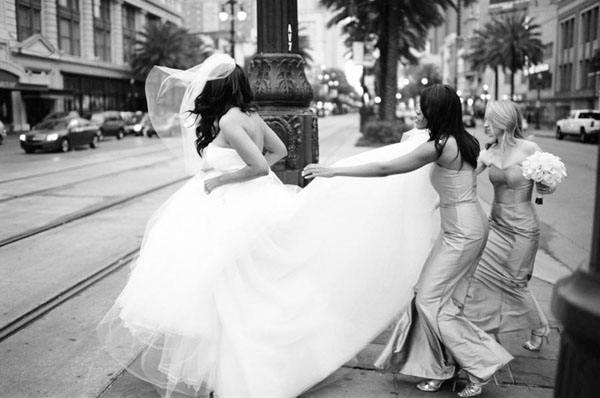 Brian also knew exactly what he wanted, a white tuxedo and this fitted perfectly with the classic, elegant look Erin was working towards.  Shoes were also a big consideration.  Erin told me that Brian would wear Converse everywhere if he could and so decided that he and his groomsmen would wear patent leather Converse with their tuxes.  I love the modern twist this adds to their overall look and it was a great way for Brian to keep his overall look personal to him.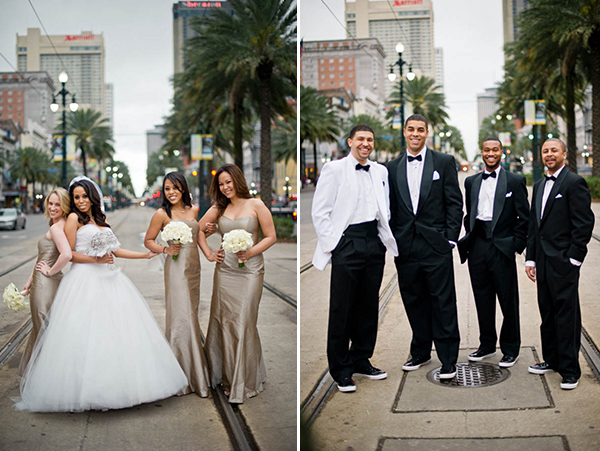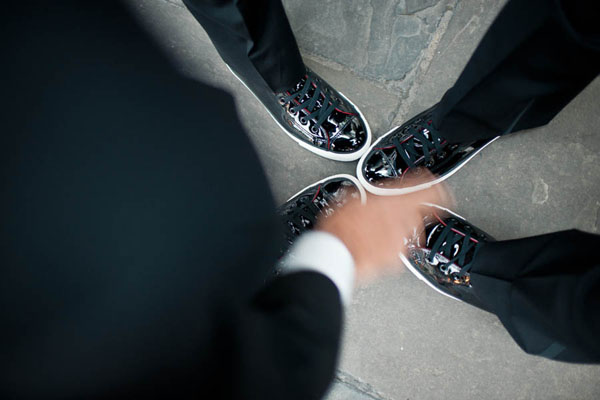 Erin on the other hand is much more of a glitter and sparkle girl and set about trying to find her "very own glass slipper".  She eventually settled on a pair of sparkling Louboutin's which she told me she imagined Cinderella would have chosen herself if she could!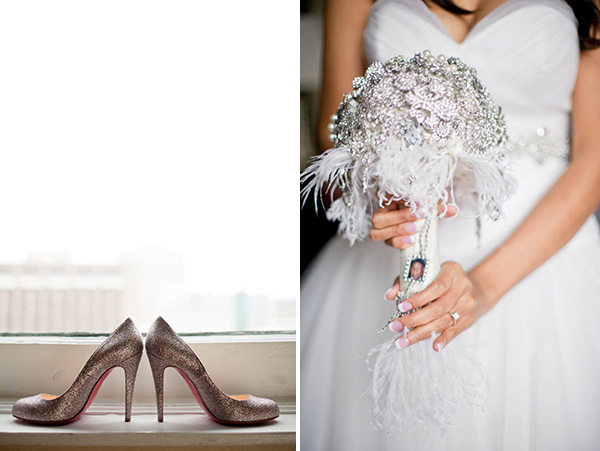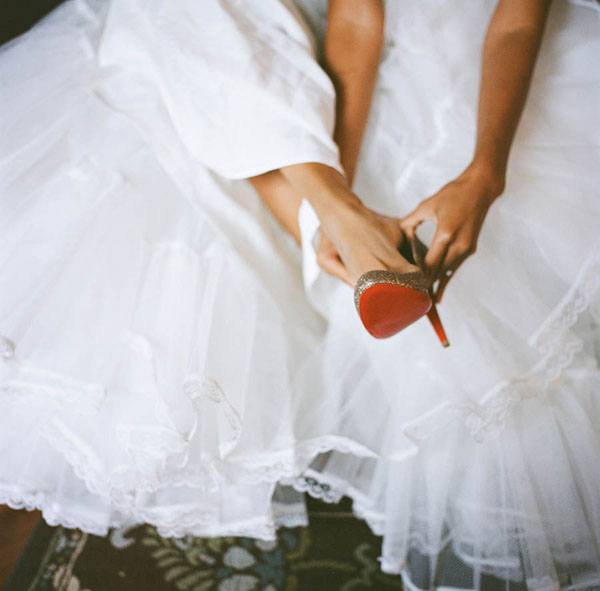 As with many brides, Erin told me that what she enjoyed most about planning her wedding was seeing all of the different aspects come together over the year of their engagement.  The day itself was certainly an emotional one and this is reflected in Erin's favourite moments: "one of them has to be the look on Brian's face as he saw me walk down the aisle.  His smile was priceless.  The other special moment for me was the father-daughter dance. I adored those few emotional minutes with my Dad."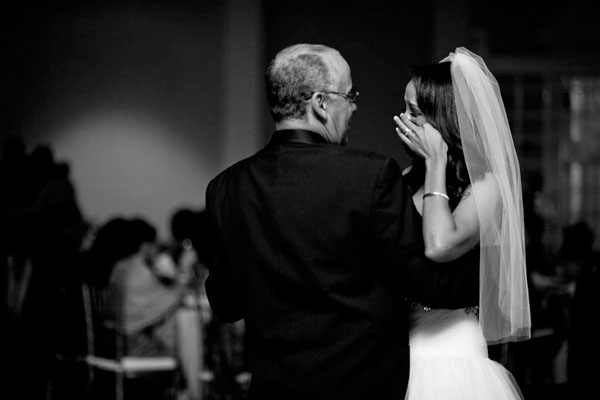 Top Tips for a Tip Top Wedding
Erin and Brian had this advice to share for any couples out there in the process of planning their wedding:
Enjoy the moment. Your engagement flies by fast and the wedding even faster! 

Take a few moments to look at how beautiful your night turned out. 

Make sure you take time out to take in and enjoy the experience with your new spouse!
What a gorgeous affair this wedding was.  I just love the way the couple took inspiration from the glamour of the '20s but put their own twist on it to keep it true to them.  What is your favourite part of this glitzy celebration?
Vicki xx