As another week draws to a close, it's time for us to bring you our weekly round up of what's been going on across Pocketful of Dreams and the rest of the blogosphere.
WEEKLY CATCH UP
We are full of inspiration at the moment and this has been another bumper week for Pocketful of Dreams, with the blog literally bursting at the seams as in addition to our normal posts, we brought you our Modernistic Event Styling Guide.  We had an absolute ball preparing this and hope you like these new Styling Guides designed to help you take one of our inspiration boards and turn it into reality.  As ever, all feedback welcome.
Here's a round up of this week on the blog…
BLOG HOP
As ever, we've been scouring the web for inspired and inspirational content.  Here are our favourites from this week: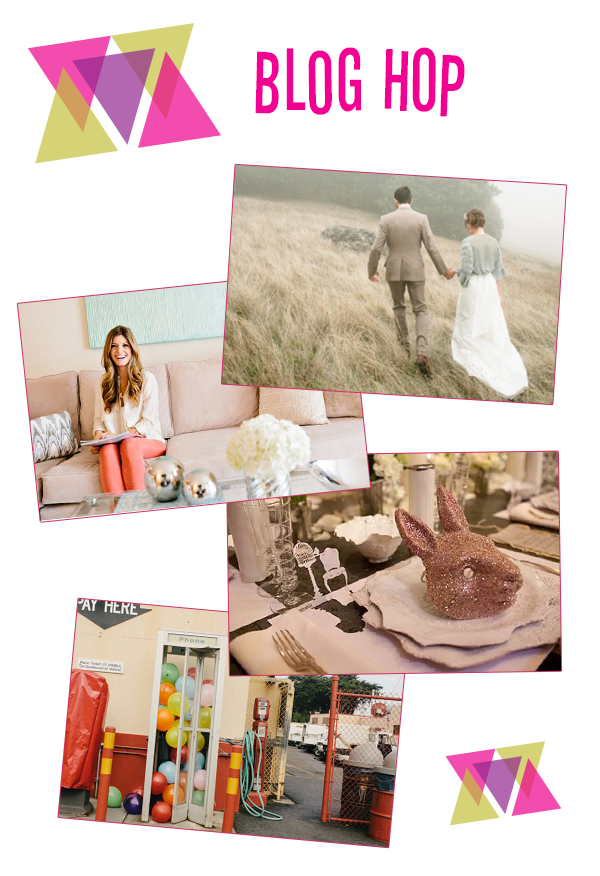 Image credits: 1. A Cup Of Jo 2. Inspired By This 3. The Glitter Guide 4.Oh Happy Day 
Have a fantastic weekend whatever you are up to; I am off to my parents for a well-earned rest and no doubt far too much home cooked food!
Vicki xx