It's Tuesday morning again which means that we are back to give you another little pick-me-up…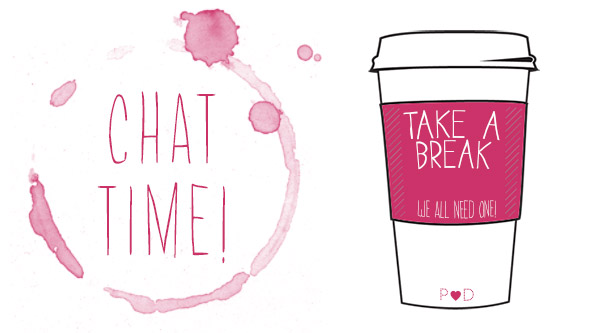 We are on a bit of a mission here at Pocketful of Dreams, to inject a bit of camaraderie into our working week – whether you work from home, in an office or a bit of  both.  So go on, grab yourself a coffee, maybe a biscuit or three and take five minutes out of your hectic day to join us for a little chat.
This week, we're talking about…reasons to smile.
WHAT'S MAKING YOU SMILE TODAY?
I've spoken before on the blog about learning to be happy and for me a big part of that is recognising and embracing the little things; those small, everyday events in life that might not be spectacular but actually, can really brighten your day.
When the weather is miserable as it has been for the past week or so, it can be all too easy to feel the same so this week on Chat Time we thought we would go all self-reflective and try and find some reasons to be cheerful.  So, to kick things off, here are the things that have been making me smile in the past week or so:
Pocketful of Dreams – over recent weeks we have had the opportunity to work with some fantastically talented individuals and this really has had me grinning from ear to ear!
Watching my little kitten steam around the house with an entire ball of yarn – he's too cute to be mad at!
Going foraging in the woods for holly with my lovely husband
Dinner with a very good friend
Making plans for my first Christmas as a Mrs – stay tuned for more on that tomorrow!
OVER TO YOU: 

 What's making you smile at the moment?
The weather might be miserable but we don't have to be; I'd love to know what's making you happy at the moment – big or small, leave a comment and let us know!
Vicki xx