It's Tuesday morning again and doesn't last weekend seem like a lifetime ago already?!  Well don't despair, because Pocketful of Dreams is here to give you a little pick-me-up…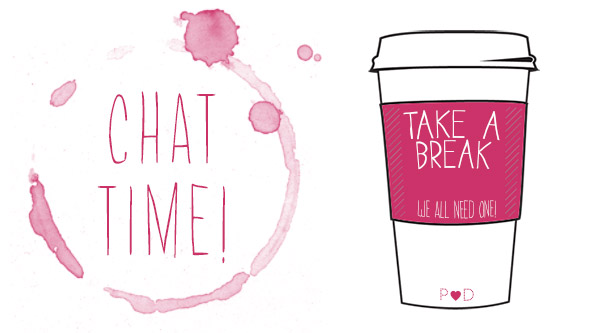 We are on a bit of a mission here at Pocketful of Dreams, to inject a bit of camaraderie into our working week – whether you work from home, in an office or a bit of  both – and we are loving how you are all getting involved!  Right now, it's that time again so grab yourself a coffee, maybe a biscuit or three and take five minutes out of your hectic day to join us for a little chat.
This week, we're talking about…recognising personal achievements.
HOW DO YOU RECOGNISE YOUR ACHIEVEMENTS?
There really is nothing like the feeling of knowing that you've achieved a huge goal; whether it's realising a lifelong dream or delivering something personally or professionally that you can really feel proud of.  And I am a big believer in recognising and celebrating successes and achievements.  There's nothing like a big slap up meal or buying yourself that handbag you've been lusting over for months as a way of celebrating.
But I also think it's important to recognise the little things.  Last week on Chat Time we talked about how to stay motivated and I think these two things are intrinsically linked – celebrating the small things or even just acknowledging what you have achieved, can give you all the motivation and drive you need to attack the next project or task.  The reward should absolutely be appropriate to the achievement.  Getting to the end of the day's to do list probably doesn't warrant lavish expenditure, but a cheeky half an hour break with a cup of tea and a KitKat might just fit the bill.  Of course it doesn't have to be a tangible celebration.  What's important is the acknowledgment – even just recognising and giving yourself a virtual pat on the back can sometimes be enough.
Whatever you do and however you do it, taking the time to reflect and acknowledge an achievement is a great way to take stock, enjoy a positive moment and feel good about yourself.   And there you have it – how a KitKat or a new handbag can be good for the soul!
OVER TO YOU:  

How do you recognise your achievements?
Are you a big believer in celebrating the little things or is the personal pride of the achievement recognition enough? We'd love to hear from you so do please leave a comment and let's get some discussion going!
Vicki xx