It's time for another Dream Find on Pocketful of Dreams – nothing makes us happier here at POD Towers than uncovering hidden gems and discovering unique finds…and of course, then sharing them with all of you!  And today's find is a real corker that Michelle and I have been oohing and ahhing over since we first discovered them a few weeks back…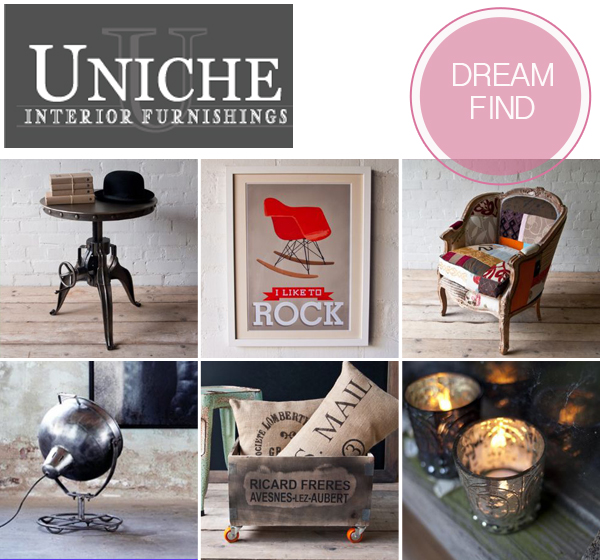 Image credits: Uniche Interior Furnishings
Uniche is a family run business that was born out of a passion to create the perfect home.  The founders – Mark and Laura – have undertaken a series of large scale restoration projects on period country properties and throughout those adventures, discovered a true passion for what they call the "dressing stage".
Uniche therefore came about from their desire to break away from the ordinary (we love them already!) and furnish homes with truly unique pieces that dare to be different but work perfectly for your own lifestyle. Through their fabulous collection of handmade pieces, vintage industrial furniture and quirky home accessories, Uniche is the perfect boutique for those looking to express their own individuality within their home.
Check out the website
Follow them on Twitter
Like them on Facebook
I've been mentally re-styling my home ever since I discovered Uniche.  What items are you coveting?
Vicki xx
POSTED IN: Inspiration

TAGS: Decor, Dream Find, furniture, Handmade, home accessories, Home decor, homeware, interior decor, Interior Design, Interiors, lighting, Shabby CHic, Uniche Interior Furnishings, vintage industrial furniture