This morning we bring you a love shoot all the way from Illinois of a super cute and highly creative couple, captured in all their glory by the fabulous Estanislao Photography.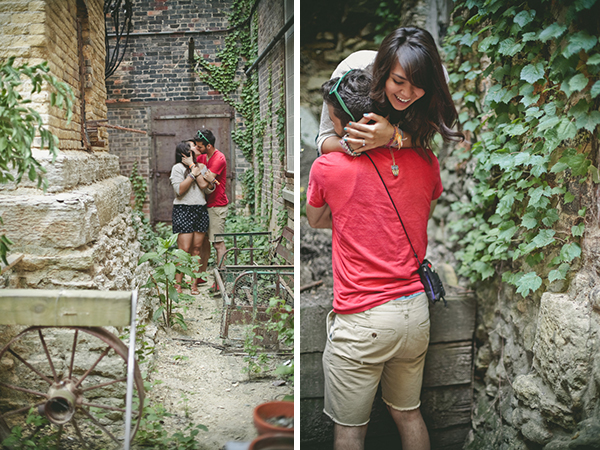 Tanya and Eli first met at the tender age of nine years old at their church where Tanya told me that they hated each other  "He would make fun of me and I would fight him back!" Tanya said.  Sure enough they started dating when they were fourteen and never looked back!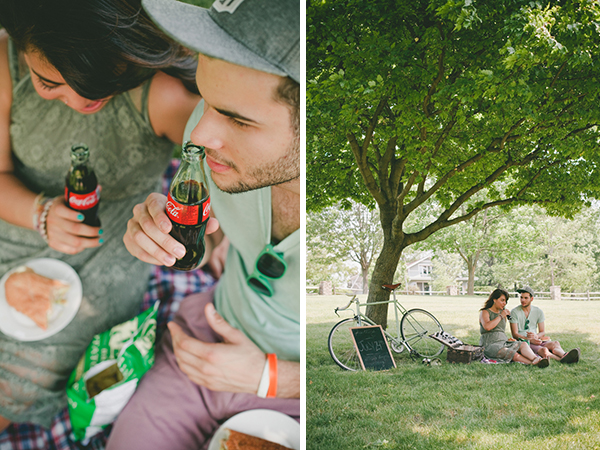 They got engaged on Boxing Day last year and it took Tanya totally by surprise.  
"I had been asking him when we were going to get engaged and he said we couldn't because he didn't have money for the ring".
 And so an ongoing joke developed between the couple, where Tanya would constantly ask Eli when he was going to ask her to marry him.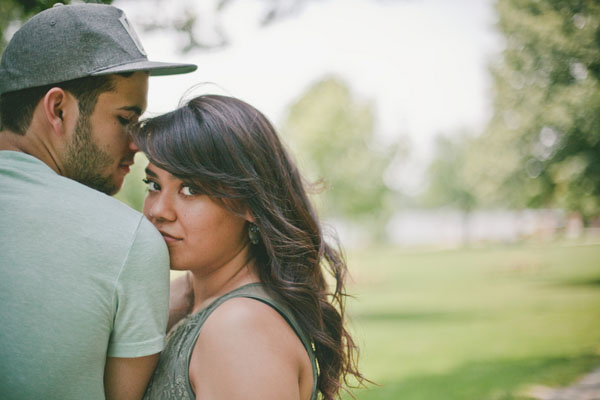 "The day after Christmas we went out to the mall and on the way back he suggested we go to the playground where we got together a while back.  It was freezing that day and I just wanted to go to the car.  So I got up and turned to him and said " if you're going to ask me to marry you just do it because I'm freezing and I'm going to the car"!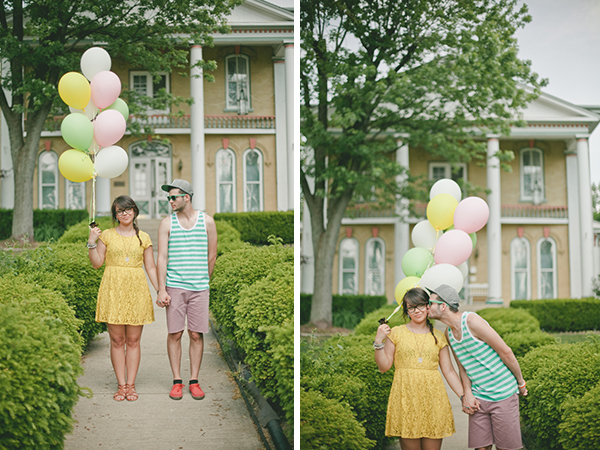 As I was walking to the car he yells out "will you marry me?" and I said " yeah sure, whatever, let's go".  Only then did I realise he was running towards me; he turned me around and he had the ring in his hand and I just started crying. The only thing I could say was " are you kidding me?!" He just held me and after I calmed down he got down on one knee and asked me to be his wife.   I said yes!'
 Such an adorably sweet and funny proposal story!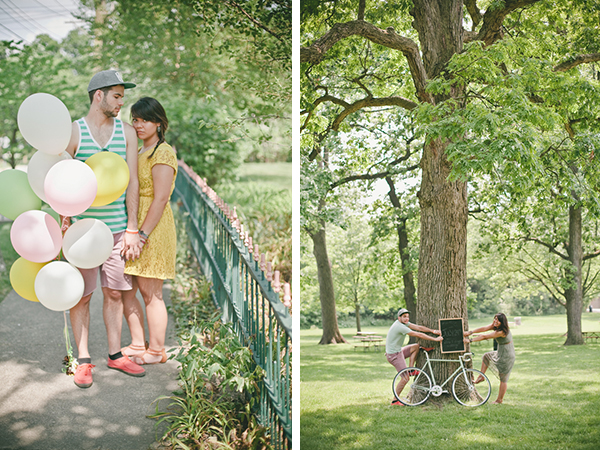 For their engagement shoot, the couple brought various personal items along with them to represent themselves, including a bicycle and an old Game Boy!  The shoot started with a relaxed picnic and because they love antique shopping, they incorporated a wander around one of their favourite stores,  searching out unique finds.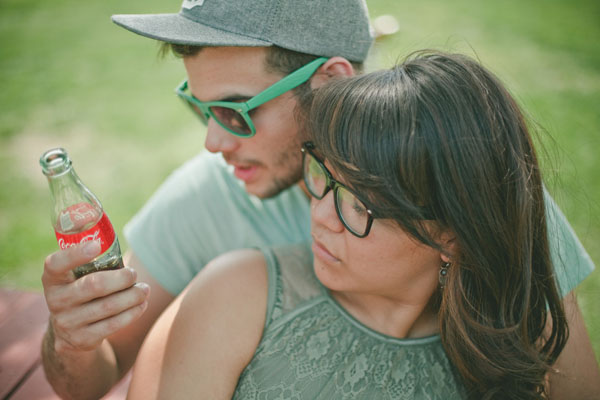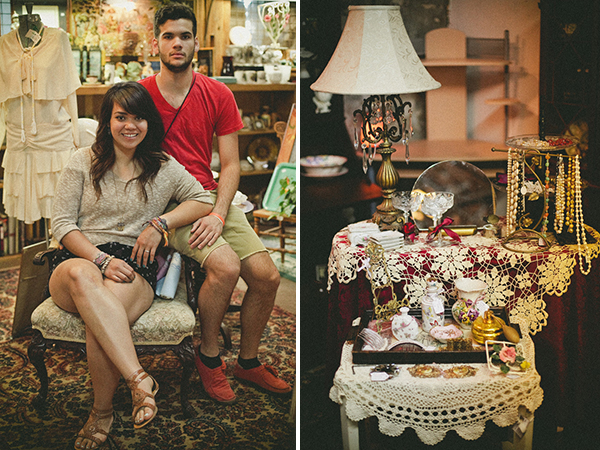 Mary, their photographer told me a bit more about this cute couple:
"This was such a fun photo shoot to do and Tanya and Eli were super creative.  They have a true connection and an undeniable energy running between them that was evident everywhere we went."
 And it sure shines through in these photographs as well!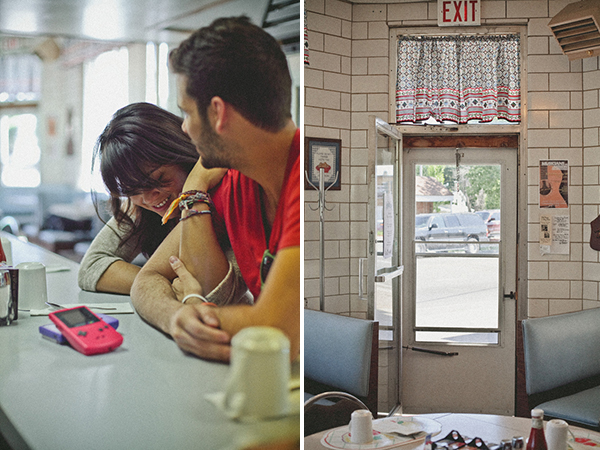 Tanya and Eli had originally planned on a November wedding but decided to move the wedding forward to July, getting married in an intimate celebration on a Tuesday afternoon with the focus on fun and a chilled out atmosphere.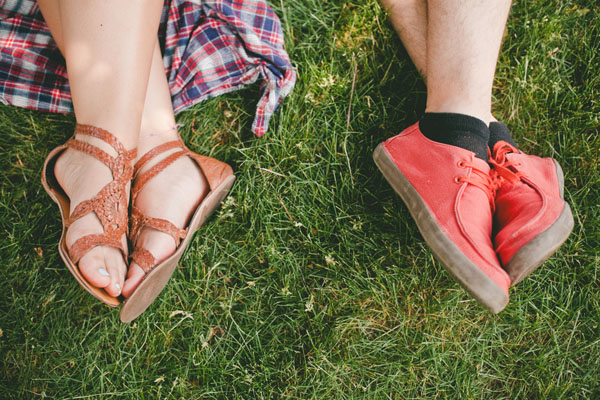 This is such a beautiful shoot, I love how the couple incorporated so many personal items.  Keep your eyes peeled as we will be bringing you all the gorgeous details of their wedding day, very soon!
Vicki xx