Hello my lovelies, I do hope your week is going well so far.  Today I have a fantastic wedding to share with you; no months or years of planning here, this was a true spontaneous event which is all about the love and connection between the bride and groom.  Brought to you in all its glory by C and G Photography.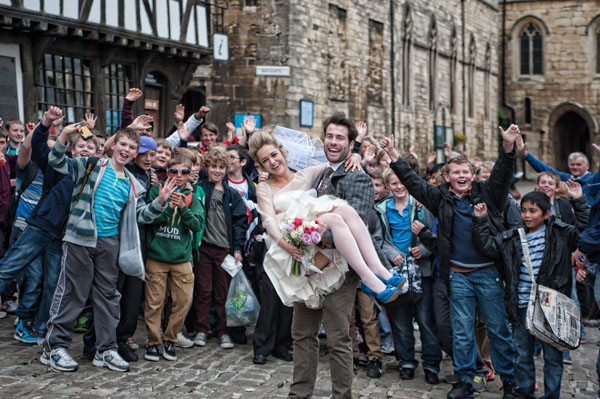 There is a strong sense of fate surrounding this couple; Justin is from Chicago and Gisela – known as Gigi –  is from Brazil.  They randomly met in Lisbon – where Gigi was living at the time – in a Brazilian bar  when Justin was travelling with friends.  The couple felt a strong bond and stayed in touched after this chance meeting; Gigi told me that "we quickly found that we shared the same tastes in almost everything.  "Falling in love with one another came naturally".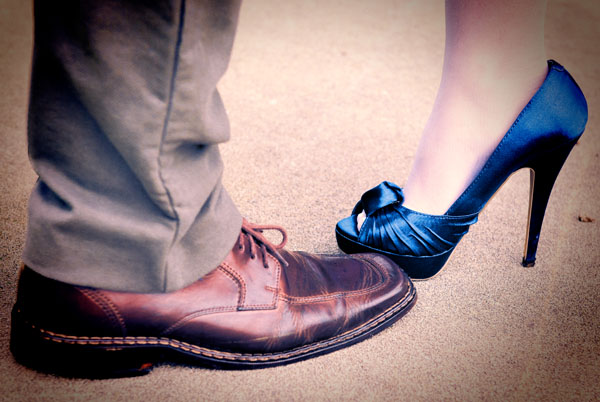 STYLING THEIR DAY
This cute couple got married in September this year and it was a very last minute affair: "With our families an entire ocean away, and unable to attend, we originally planned to do a no-frills, courthouse wedding with 2 witnesses and nothing else" Gigi said.  "But as the date began to approach, we realised that we both wanted a real wedding, even if it was really small. The time was very short, so we chose to keep it fast and simple".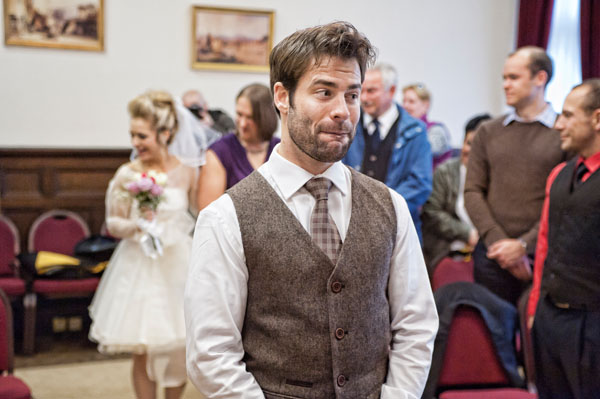 The couple had little time to dedicate to complex styling and colour palettes and Gigi told me that their day "wasn't so much planned as spontaneously created" .  However, they ensured that the wedding was true to them with simple touches that leant a unique, vintage edge to the day, in keeping with their own personal style.  "We basically have the same tastes and style and so it was only natural that our wedding reflected us.  I don't think we could have avoided it if we tried."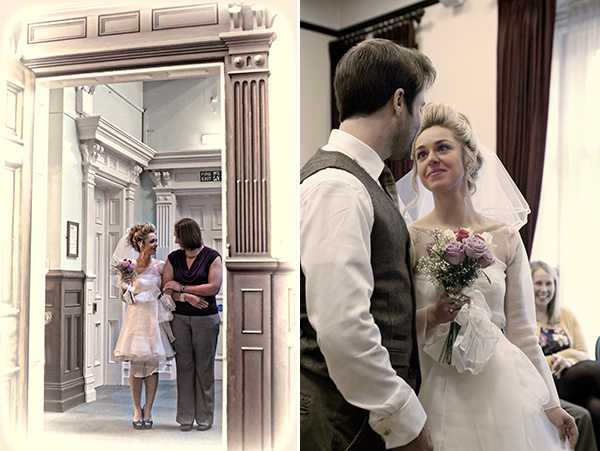 Both Gigi and Justin agreed that trying to recreate a very specific or imagined look was bound to lead to disappointment and so took a very relaxed approach to their own wedding looks.  "We came up with the ideas for our wardrobe on the fly, and were even putting together the last little details of our outfits together the day before the wedding. Just two weeks prior to the big day, I contracted a lady named Kahla at Lincoln's "The Collections" shop to make my dress.  I wanted the dress to be short enough that I could still move around without trampling all over it, and Kahla did a fantastic job.  I wore bright blue shoes with the dress, because I wanted something colourful that would jump out.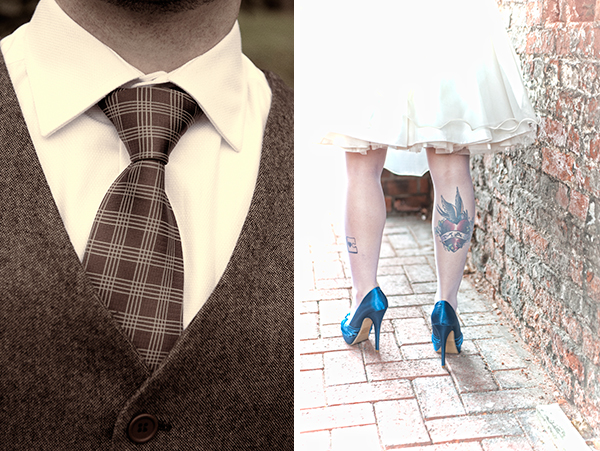 Along with the outfit came a few heirlooms from Justin's mother – a handkerchief over 100 years old that had been taken down the aisle by her, her mother, and Justin's great grandmother.  I also put two pennies in my shoe for good luck: an old one that Justin's mum had done the same with, and a new one for me".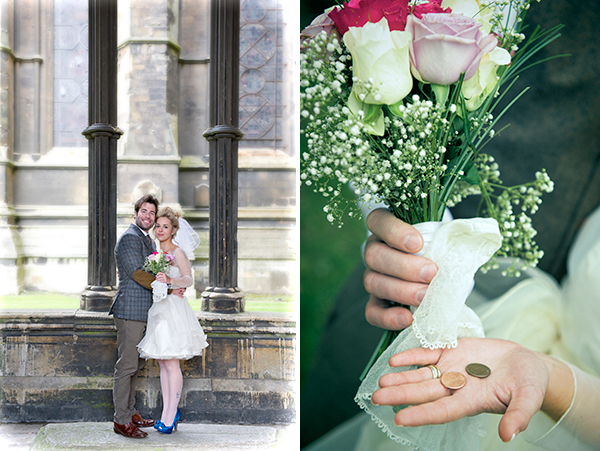 As for the groom's wardrobe, a few weeks before the wedding, Justin went running around town, trying on all the suits he could find, taking pictures and bringing them back to Gigi for her opinion.  "We picked out an old-school tweed blazer look that matched the theme – think, vintage English country gentleman.  We decided this looked classy and was a good match with his ever-present facial hair!"   I do love a man that can wear tweed; don't you?!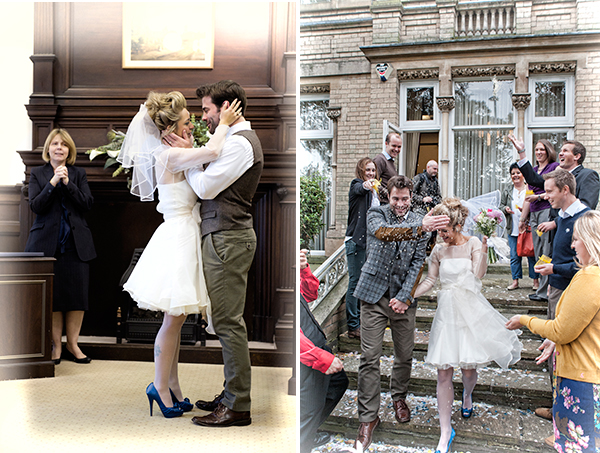 A LAST MINUTE AFFAIR BRIMMING WITH LOVE
With the day being organised in such a short amount of time, many of the details and elements were crafted by the couple.  "Almost all of our day was DIY'd!  I made our cake and my bouquet by hand, just a day or so before the big day.   We organised the music played at the reception and I made little thank you cards for all the guests.  To go along with the thank you cards, I made little cakes and "bride and groom" ornaments from clothespins.  Hopefully some of those will wind up on Christmas trees this Winter!"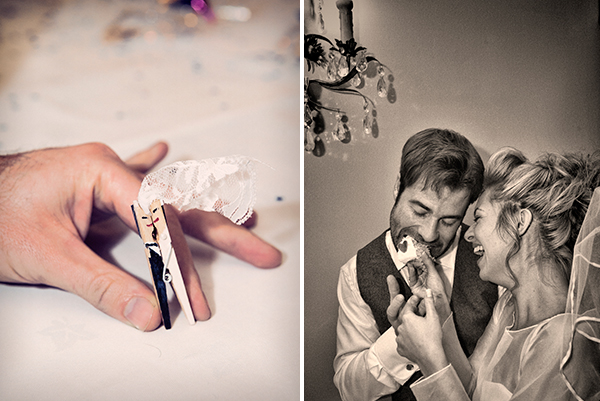 Justin meanwhile made arrangements for a vintage Rolls Royce to pick the couple up; he picked this particular car largely because the licence plate was so similar to Gigi's name…which they easily edited with some black electrical tape!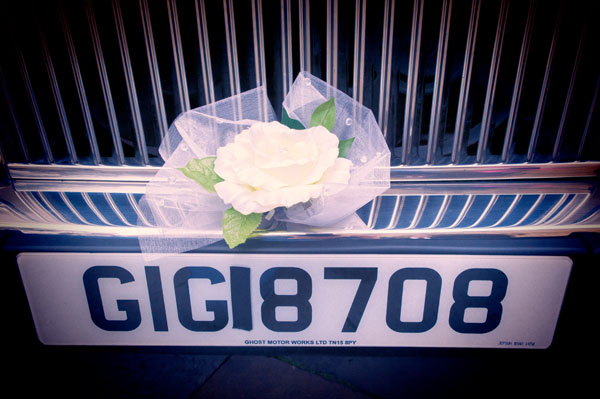 The couple weren't even sure how many people were going to show up on the day so decided to opt for a big finger food buffet rather than an elaborate catered affair.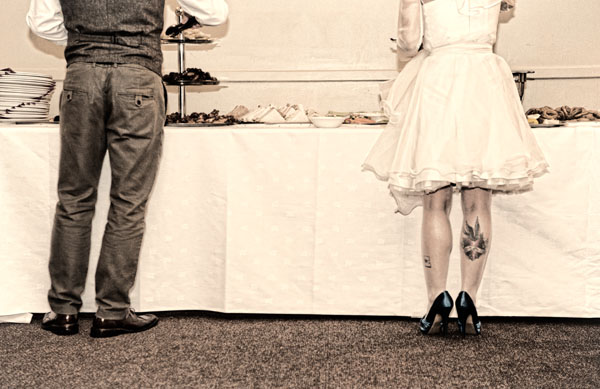 The bond between this couple is evident from every photograph and from talking to Gigi who told me that what she enjoyed most about the planning of their day, was doing it together with Justin.  "The entire day was fantastic…   I honestly can't pick a favourite memory. Our ring bearers were running around and making noise during the ceremony which was super cute and it made us both feel more at ease.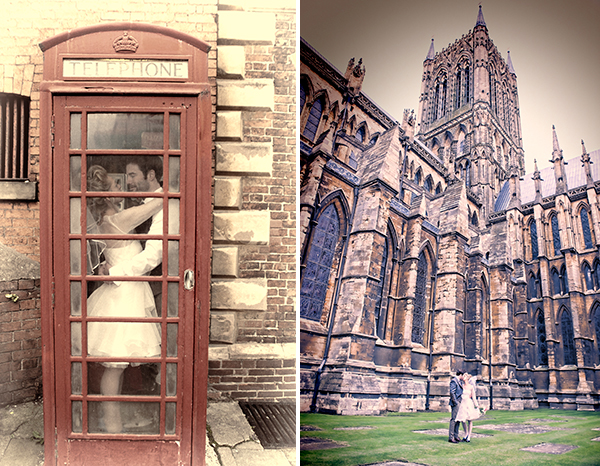 The photo shoot with Jules and Brett was awesome, it was so much fun working with them, even though it was freezing outside!  And we even incorporated a trip to a tattoo parlour to squeeze in some wedding day tattoos which was a lot of fun!"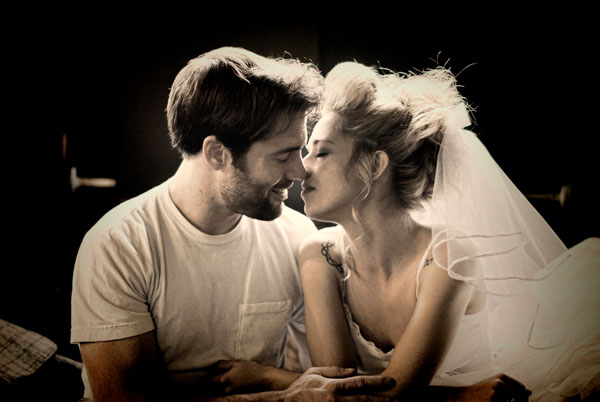 "The biggest surprise from the day was probably our unplanned first dance between two people who obviously didn't know how to dance!  It ended up being perfect for us, and pretty much summed up the whole wedding. Even though it was all unplanned and spontaneous, there was no way it could fail so long as we were together".
I just adore this couple and their whole attitude to their wedding day; a little bit quirky, a lot of spontaneity and a whole heap of personality!
TOP TIPS FOR A TIP TOP DAY
Gigi shared with me some great advice for any engaged couples out there planning their wedding day:
Do it for love, do it for you. 

Don't worry about impressing family and friends. I've seen a lot of weddings that get planned a year or more in advance, with the couples trying to adhere to a strict plan that encapsulates their ideal wedding, and it seems like a costly headache more than anything else. If you ask me, all the money and months spent stressing over wedding plans would be better spent on honeymoon celebrations!

I bought an umbrella just for the wedding, that perfectly matched my dress. I'd advise all brides to do this, since it is the perfect anti-jinx against rain. It was cloudy and overcast all day, threatening to rain, but it never did.

I did the same and we got married on the only day of sunshine in almost three weeks of solid rain – there is something to be said for this tip!
What a fabulous couple – they really did show that it's possible to create a heartfelt and personality-filled day without months of planning or big budgets!
Vicki xx
ALL THE DETAILS
Venue: Lincoln Register Office and Pyewipe Inn
Gigi's Dress: The Collection by Kahla, Lincoln
Justin's Suit and Shoes: Circle of Gentlemen and Stacy Adams Shoes
Rentals: Aces Rental Cars
Caterers: Pyewipe Inn