Today's real wedding is set in the stunning Cornish countryside…142 acres of gorgeous countryside to be exact!  It's no secret that my heart lies in Cornwall and so when photographer Lucy Shergold got in touch with this wonderful wedding, I just knew I had to share it with you lovely lot.  This beautiful venue shows another side to Cornwall and today's couple styled it to perfection.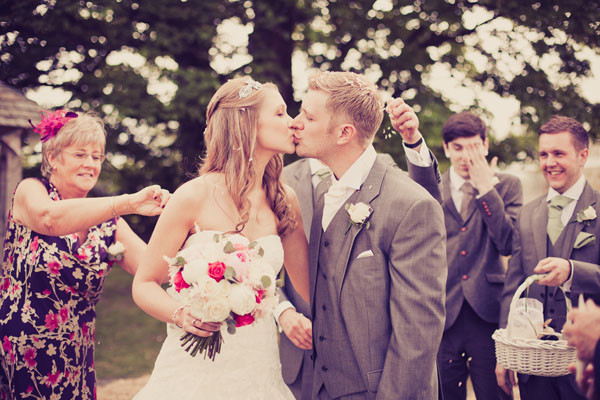 Kate and Sam met whilst studying at college however did not get together until a few years later when a mutual friend put them in touch.  They were happily dating when they made the decision to save up and go travelling together.  It was on this epic adventure that Sam took Kate totally by surprise by proposing on Cottesloe beach in Australia.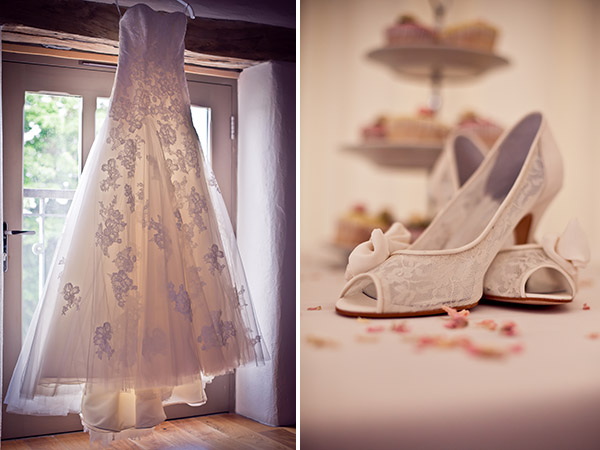 STYLING THEIR DAY
As soon as Kate and Sam got engaged, they started to talk about the type of wedding they wanted.  "We have always felt passionate about having a wedding that was intimate, where our close family and friends could come together, relax and enjoy whilst sharing in our celebrations".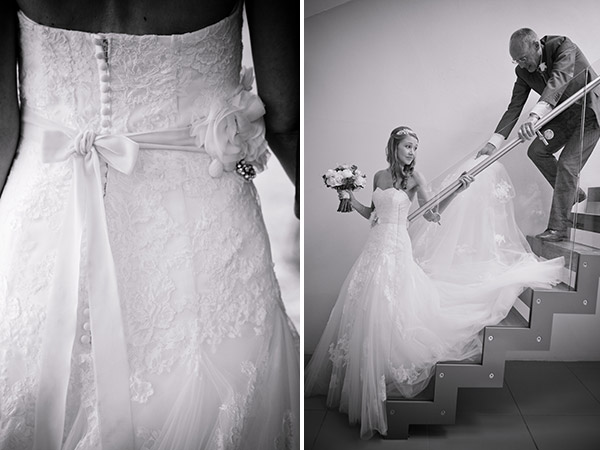 With a clear view on the wedding day they wanted, they started to think about the styling and how they could create a celebration which was true to them as a couple.  "We loved travelling together and have always enjoyed camping and the outdoors. We wanted our wedding to represent 'us', and as soon as we saw Trevenna Barns we knew it was perfect.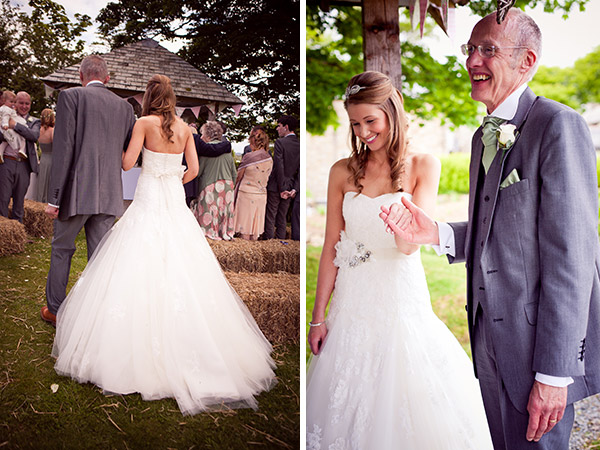 It's beautifully relaxed, and helped set the tone for our celebrations".  Trevenna certainly is a stunning venue; this private estate is set in breathtaking countryside and is available for exclusive use, meaning that couples can really create the day that they want.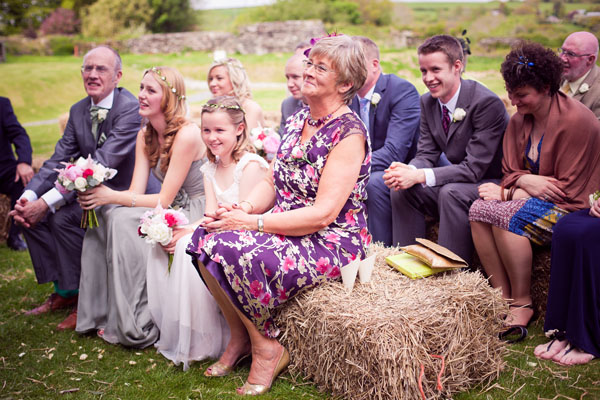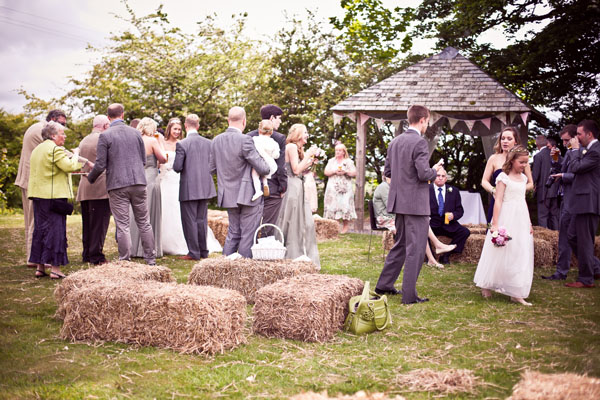 "We had 26 guests at our wedding, all of which stayed at the barns the night before and after the wedding.  The evening before the ceremony we had a barbecue outside which created a wonderful opportunity for everyone to relax and start to enjoy the celebrations.  It was great to see our families spending time together in beautiful surrounding".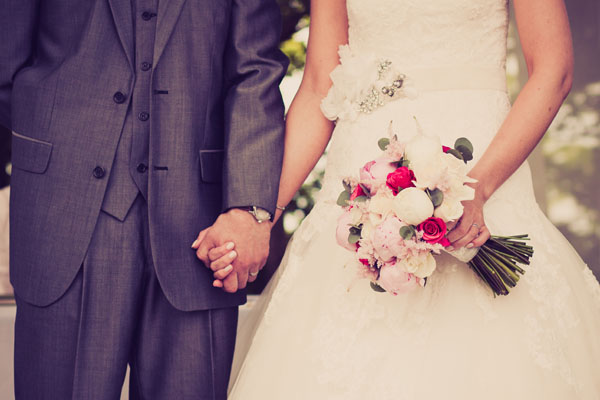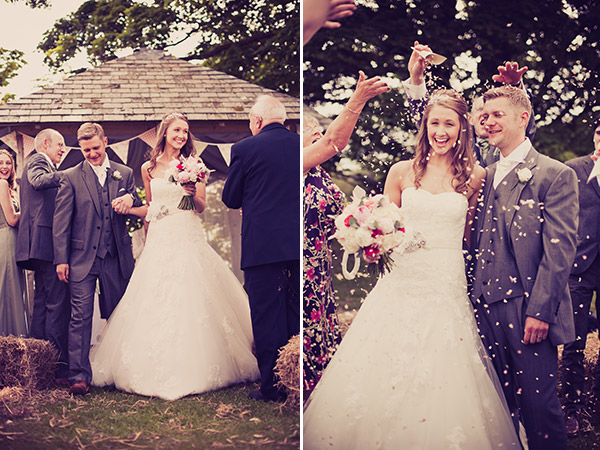 Having decided on their venue, the couple opted for a rustic vintage style to their decor, opting for a pretty pink palette with wood and kraft paper accents.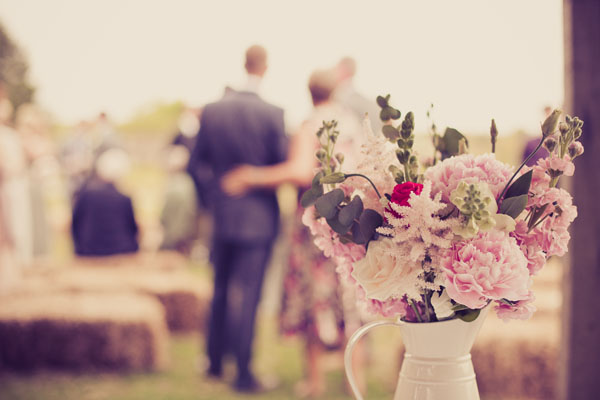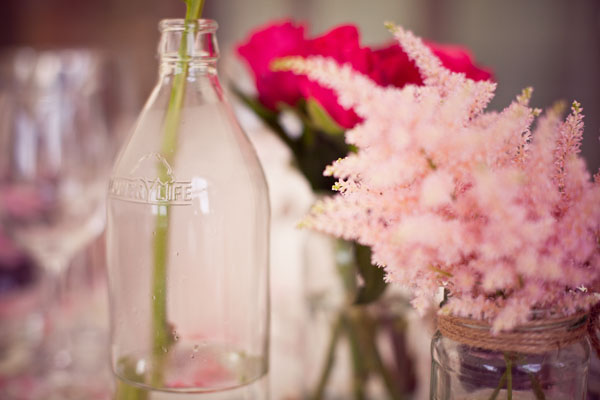 A key feature of their wonderful wedding venue was the food, as Kate told me: "The food at Trevenna was fantastic and all locally sourced.  We enjoyed everything from delicious pre-wedding breakfast canapés to sharing platters of local cheese, meats and pickles to delicious hearty mains and cosy Cornish puddings, everyone was satisfied!"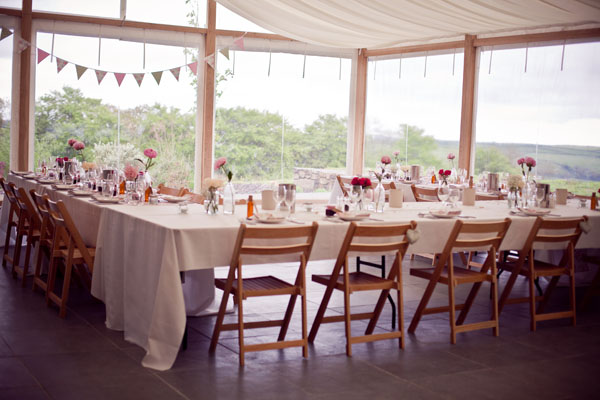 A LAID BACK CELEBRATION BRIMMING WITH PERSONAL DETAILS
"What made our wedding day so special was that it was completely 'Us'" Kate told me.  "We enjoyed working together, spending time to create our perfect day, treating it like a mini project!  We reminded ourselves throughout the planning to be true to ourselves so that we did not have any regrets!"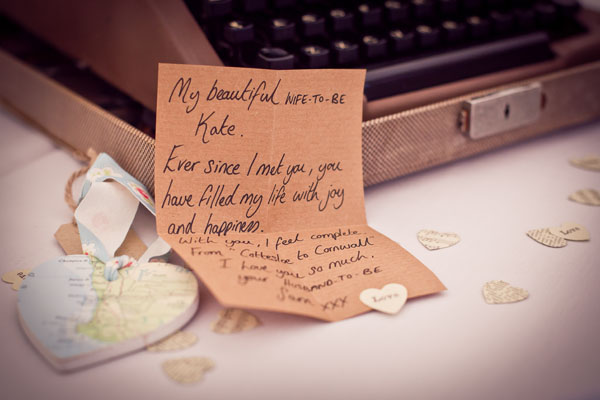 This approach certainly paid off with Kate and Sam successfully personalising all aspects of their day, including the ceremony itself.  "My brother John wrote a beautiful reading about love and commitment that had everyone in tears during the ceremony….. including the registrars!"  It may sound silly but amongst all the thought of pretty it can be easy to forget about the ceremony itself but many civil ceremonies allow you a lot of scope for personalisation within the readings, music and even the vows.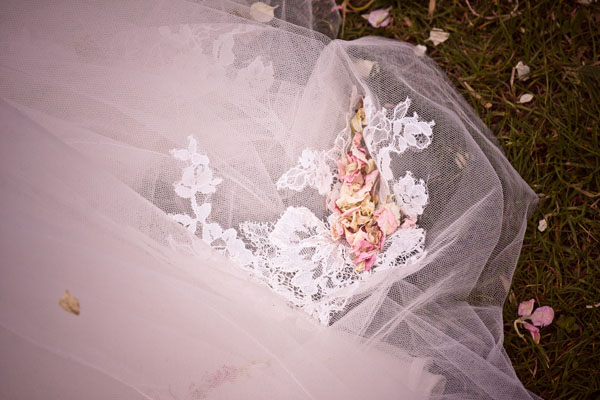 Like many couples, Kate and Sam discovered that if you're not careful, the costs of wedding decor can quickly spiral out of hand and so decided to design and make as many things themselves, which also gave them the opportunity to be as creative as possible!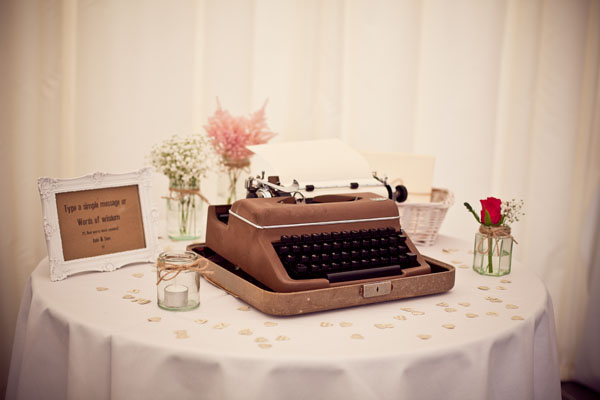 "We made our own invitations using recycled card.  Sam is quite creative and designed the invitation layout, which featured a simple bunting design which we felt complemented our theme.  For name places we painted wooden hearts that our guests could take away with them. Sam also made a fantastic wooden sign that he placed near the arbour where we said our vows."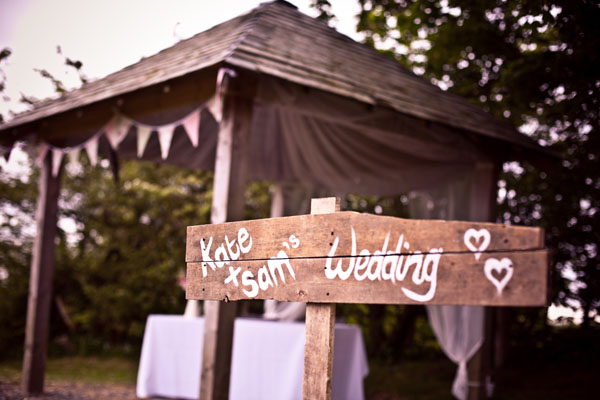 Kate's family also joined in the crafting effort.  
"I spent a rainy Saturday afternoon with my Mom making homemade Raspberry Ripple jam as favours and my sister made some gorgeous cupcakes which were delicious whilst suiting our theme perfectly!"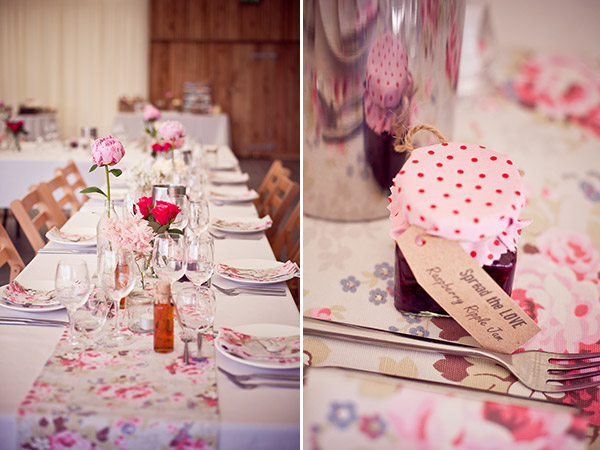 Not all of the details of the day were planned by the couple together though.  Sam organised a fabulous surprise for Kate by booking a VW Camper Van which whisked them away to nearby Colliford Lake. "It was such a great surprise as it gave us an opportunity to take some time out together whilst reflecting on the magic of the day".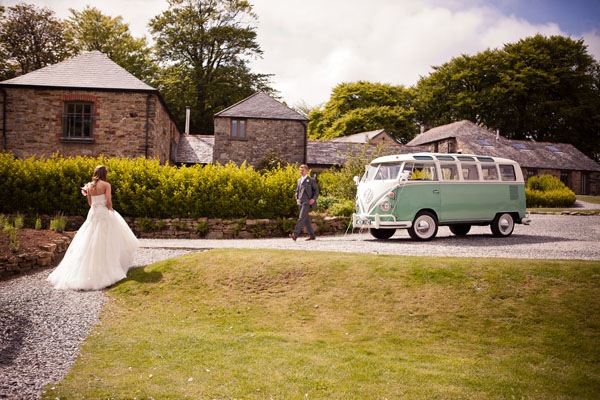 TOP TIPS FOR A TIP TOP DAY
Kate and Sam had these words of wisdom to share with anyone currently planning their wedding day:
We wanted to enjoy our wedding day with no expectations of how a wedding should be; it's important to do what makes you happy and celebrate your day, the way you want.
Find the photographer that's right for your personalities and your day.  As our wedding was small and intimate it was important for us to find a photographer that was not overpowering and Lucy made us feel so inspired and excited. She knew how to get the best out of us and made us feel so relaxed!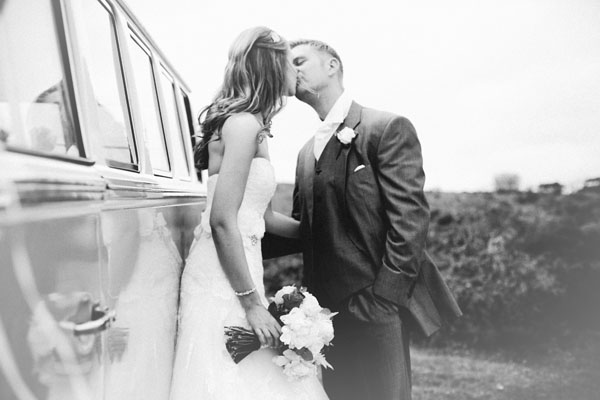 It's so lovely to see an outdoor wedding from this Summer where the rain stayed away!  This is such a sweet wedding – what's your favourite detail?
Vicki xx
ALL THE DETAILS
Venue: Trevenna Barns, St Neot, Cornwall
Photographer: Lucy Shergold
Kate's Dress: Enzoani at The Dressing Rooms, Halesowen
Kate's Shoes: Rachel Simpson
Kate's Jewellery & Accessories: Jon Richard at Debenhams
Sam's Suit & Shoes: Peter Posh Suits and Asos Tan Brogues
Bridesmaid Outfits: Adults – Coast.  Children – Monsoon
Floral Designer: Sharon Mesher Flowers
Rentals: VW Love Bus
Catering: Trevenna Barns