Today's real wedding is that of a caring couple with big personalities and one ultimate goal for their wedding day: to ensure that all of their guests had the best possible time.  Which already makes it my kinda wedding. Brought to you in all it's glory by In His Image Film & Photo.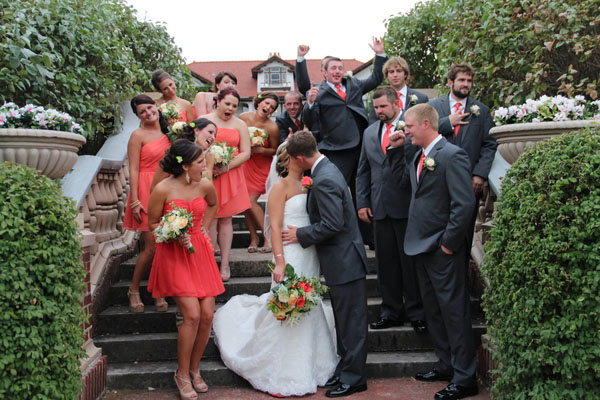 Shannon and Chad first met at college where they shared an accounting class.  Shannon told me that Chad's personality seemed to match her own and that he had a big smile, both characteristics which drew her to sit next to him in that class.  Fast forward a few years and this sweet couple got married in August in a day full of bright colours and stunning details.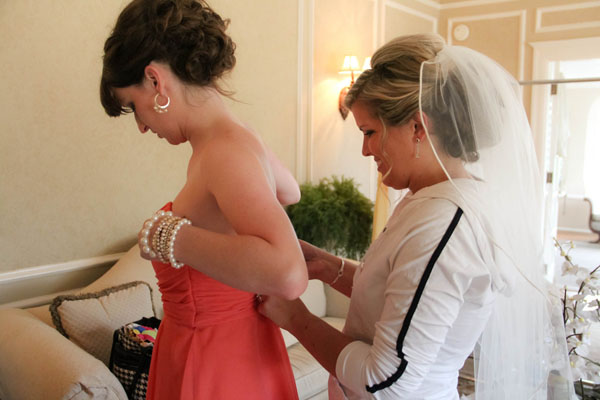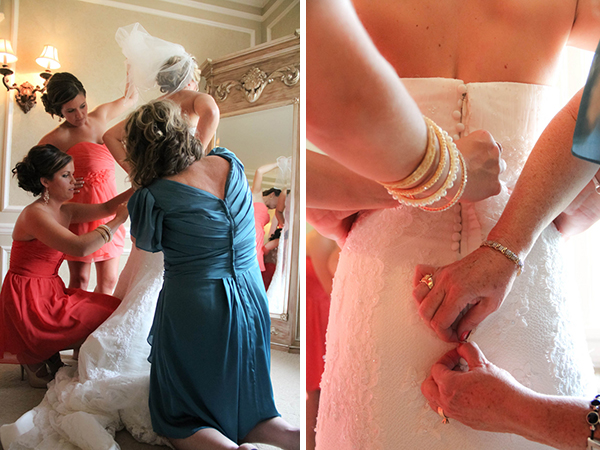 STYLING THEIR DAY
When thinking about how they wanted their day to transpire, the couple's first thoughts were around the feel and flow of the day rather than the decoration: "Our ultimate goal was to ensure our guests were going to have a good time" Shannon told me.  And with that in mind, her and Chad set about creating a simple but chic affair.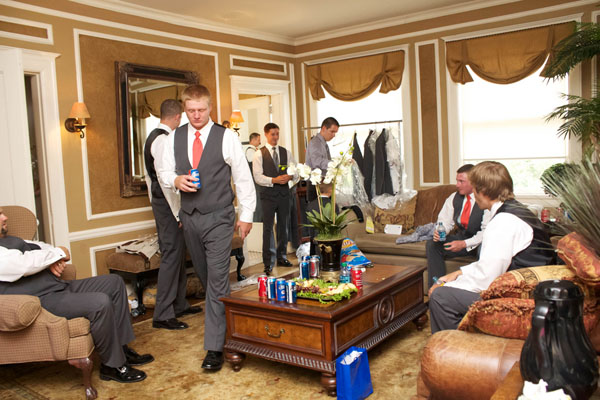 "I instantly fell in love with the shabby-chic look and we thought this fitted perfectly with mine and Chad's personalities, being both classy and laidback".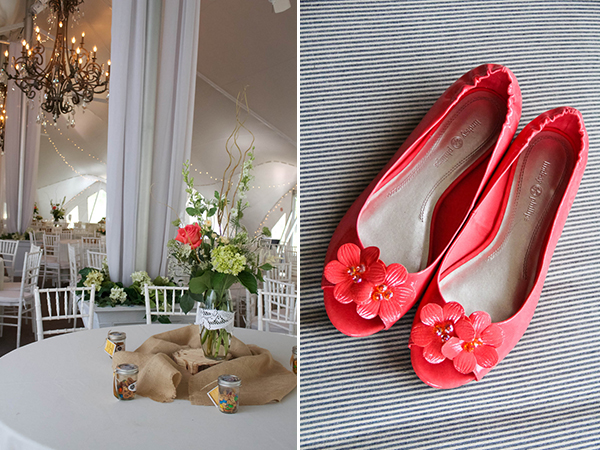 The couple chose a colour palette of soft peach and vibrant coral, interspersed with neutrals and warm browns provided by the various gorgeous rustic touches including fabulous wooden crates and barrels used to display stationery and decor items.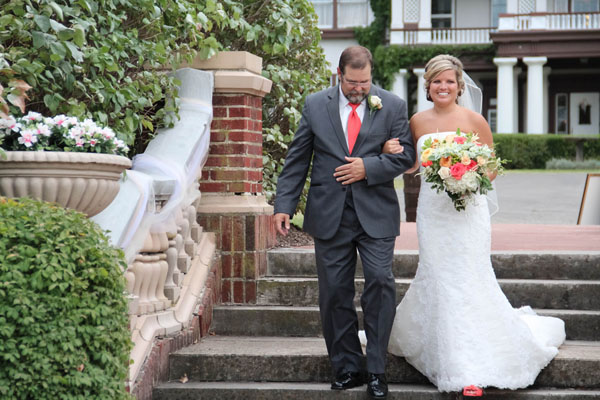 Shannon and Chad certainly added the chic to their styling with their looks for the day.  Shannon told me a bit more about how they decided on their wedding outfits: "Chad was very clear that he wanted to wear a tux and picked out a gorgeous grey one.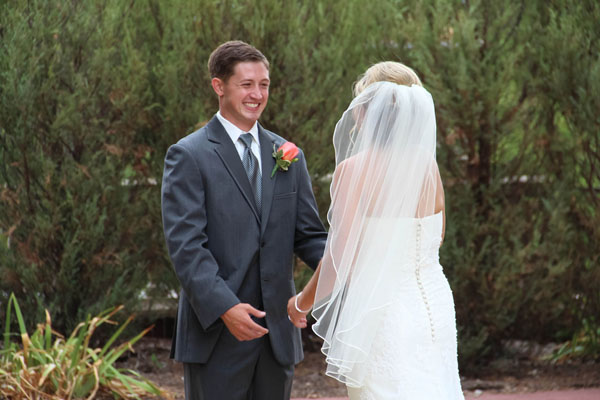 I wasn't exactly sure what I was looking for.  My mom, sister, and I went to a sample sale and I tried on this dress after only trying on a few beforehand, and it felt perfectly right.  The look, price, and feel were all perfect so we purchased it that day".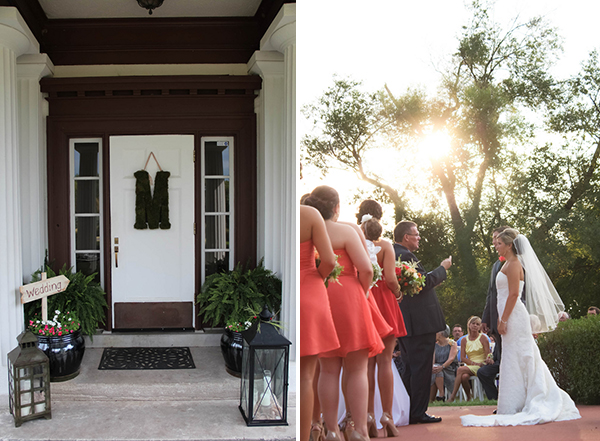 And gorgeous they both look.  I also love the fun bridesmaid dresses; their bright coral shade bursts brilliantly against the refined outfits Shannon and Chad wore and match Shannon's cute little pumps to perfection.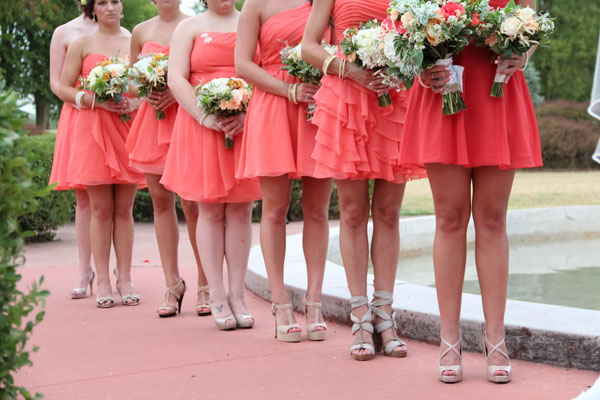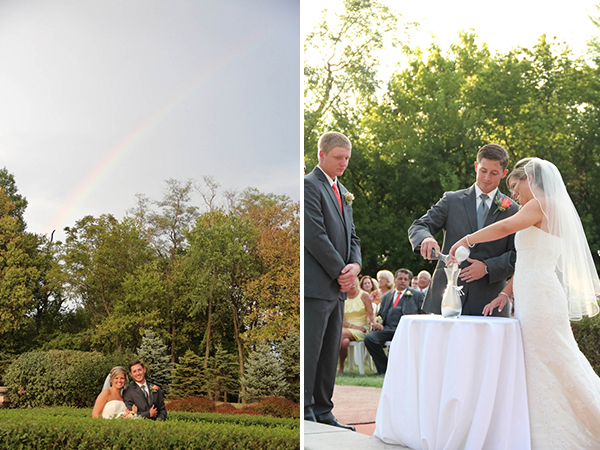 A TRULY PERSONAL DAY WITH HELP FROM FAMILY AND FRIENDS
This day came alive through the help of family and friends and the couple told me that this really helped to make the planing time feel so special.  "My twin sister is the creative one so she helped add the creative touches.  We also had a number of DIY elements.  My sister-in-law created colouring booked for the kids to be entertaining throughout the evening and my Maid-of-Honor designed the wedding program fans".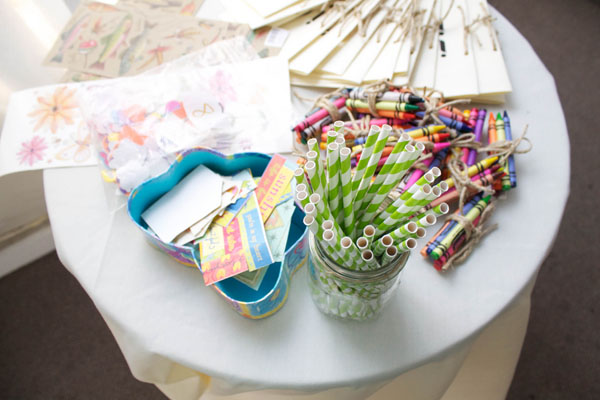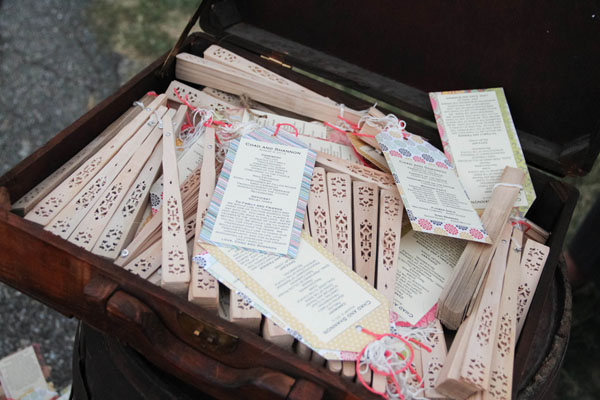 Shannon told me that having an outdoor wedding in August in Missouri meant the potential for soaring temperatures so I love the way these order of service not only look fantastic but served a very practical purpose too.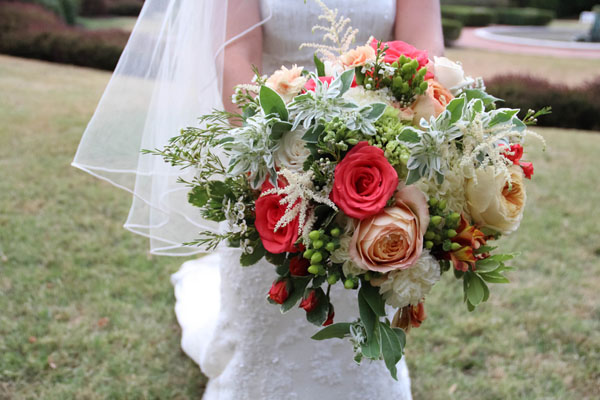 The day was also designed to be as personal to the couple as possible.  They were wed by a minister who has known the bride and her family for many years and Shannon's brother even performed a medley on acoustic guitar during the ceremony.  "We were also sure to include pictures of our Grandparents who are no longer with us".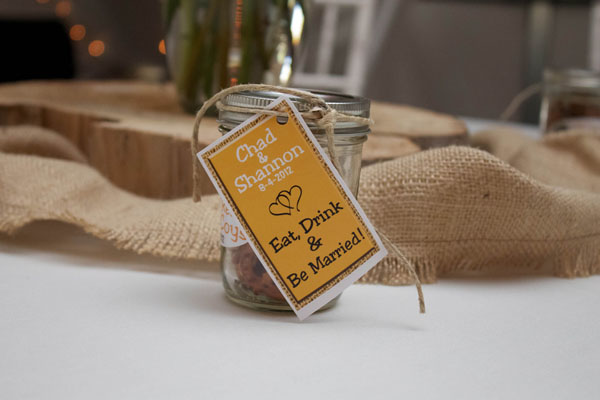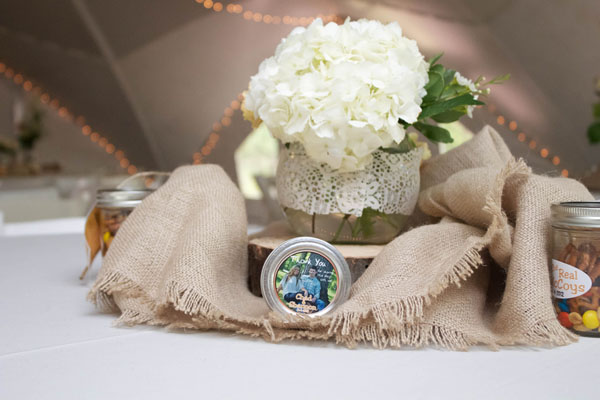 Shannon told me that her favourite part of the wedding planning process was "being able to include wonderful family and friends in such a special day" but her favourite moment on the day had to be the surprise Chad arranged before their First Look.  "Chad surprised me with a special letter and bouquet which the Best Man delivered to me during my preparations.  It was such a special moment and I'm sure I will keep the note for my daughter".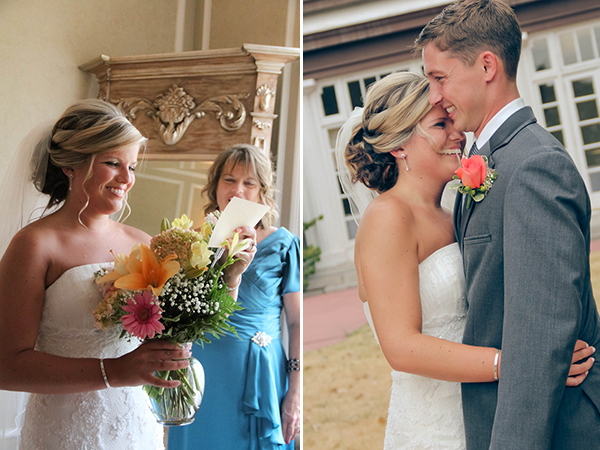 TOP TIPS FOR A TIP TOP WEDDING
Shannon and Chad had these words of wisdom to share with any other couples planning their day:
Make time to spend together on the day because the day really does fly by.

And because the day does go so quickly, make sure you really do enjoy it.  So don't get caught up in the little things. 

I know for us, we had so much help from friends and family that it was really important to us to let them know how grateful and thankful we were for their help.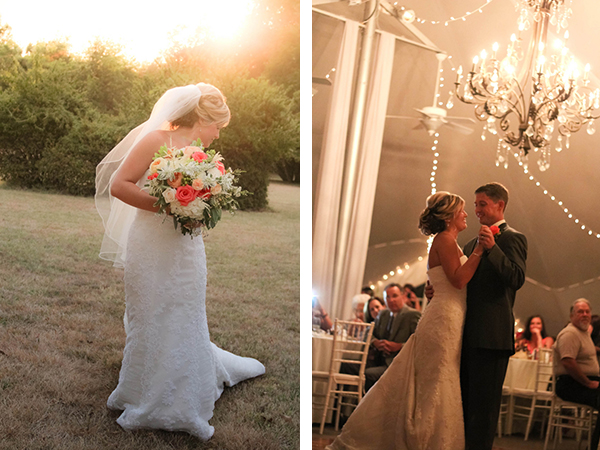 So tell me, do you love this day as much as I do?
Vicki xx