Here at Pocketful of Dreams we are passionate about personalising events; creating bespoke celebrations which are fabulous representations of you.  And so it's no surprise that we are massive fans of The State of Grace, a fabulous design house based in London, offering bespoke garment and accessory design, styling and expert hair and make up.
For those of you who are not familiar with The State of Grace, the design house was founded by Lucia Silver who brings her skills as a designer, stylist and personal shopper together in order to help women find their own unique style.  Influenced by the great designers and couturiers of the 1920s, 30s and 40s, her work is characterised by a timeless romanticism.  But most of all, it is about helping individuals to discover and express their very own, unique expression of femininity.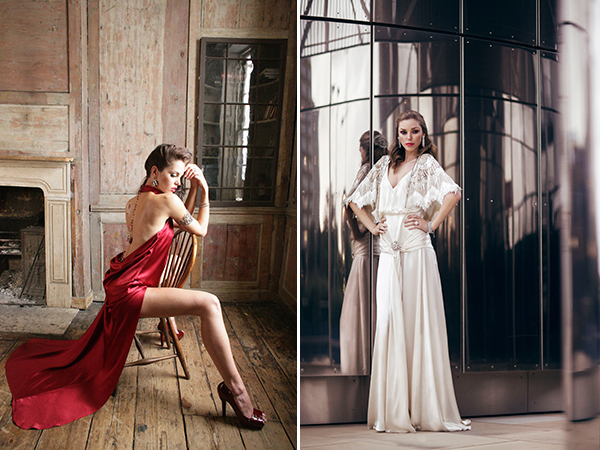 Lucia and her team really do offer something special; we have been lucky enough to get up close and personal with her work and we were truly wowed by the stylish designs and exquisite finish.  If you are looking for a bespoke bridal gown or any type of special occasion dress, then we cannot recommend The State of Grace highly enough.
CHRISTMAS SALE AND SHOPPING EVENT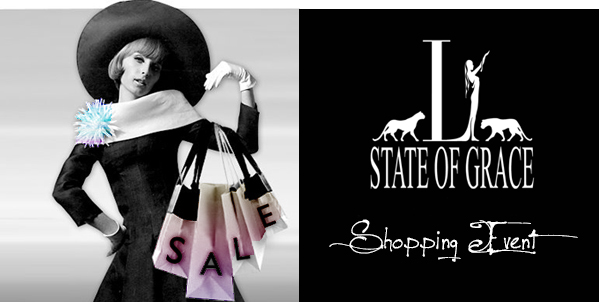 And so we were very excited when we learned that The State of Grace was to have its first ever Christmas Sale and Shopping event!  To celebrate the opening of their new private showroom, Lucia and the team promise that these shopping events will offer nothing less than delectable deliciousness, which sounds pretty damn good to me!
Those attending these events will be treated to a glass of wine (or two) and great discounts and offers including multiple raffles to win free nights at Dar Jaguar, their sumptuous boutique hotel in Marrakech.  And most excitingly, the chance to witness the launch of the Brand New, Never-Seen-Before "Give Me Grace" Garment and Accessory Collection.
Here are all the details you need…
Where: 
The State of Grace Private Showroom: 53 St Helen's Gardens, London W10 6LN
When:
From 11am to 8pm on:
Saturday 1st December 2012
Monday 3rd December 2012
Tuesday 4th December 2012
Wednesday 5th December 2012
To Confirm Your Attendance:
RSVP to anam@thestateofgrace.com
Image credits: The State of Grace
Trust me, you really do not want to miss out on this fabulous event!
Vicki xx