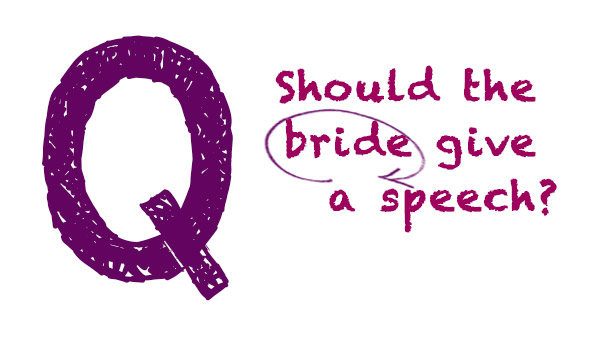 One of the most popular parts of a wedding day is the speeches; done well they can be a real roller coaster of emotions, full of laughter, poignant moments and happy tears.  Historically the speeches have been the mens' moment to shine but more and more brides are now choosing to stand up and say their piece.  So should the bride give a speech and if so, what should she think about?
For me, the answer is a huge and resounding YES!  Personally, it seems incredibly outdated that the bride doesn't add her thoughts to the speeches and having put so much love, time, effort and energy into every other part of the day, it seems right and appropriate to me for the bride to play a role.  Even if you have little experience of making speeches and the thought of talking to a large crowd normally brings you out in a rash, I would urge you to consider saying a few words.  Remember that everyone in the room loves you and at this point in the day people will be fully immersed in the joy of the occasion – you will never have a friendlier or more welcoming audience to speak to!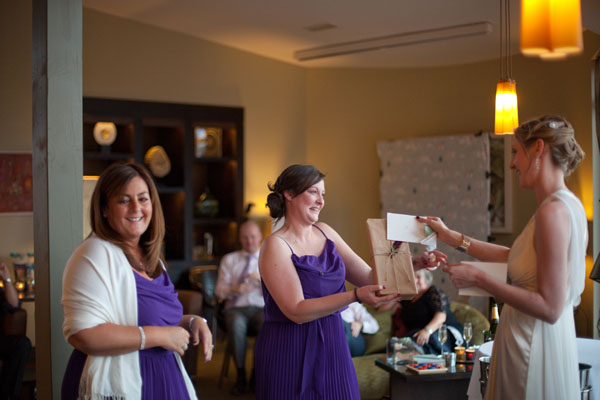 The great thing about moving away from etiquette is there are no rules about what you "should" or "have to" say; you are literally free to say whatever you want.  It is worth remembering however that the traditional thank yous to guests and the bridal party are likely to have already been covered off by your husband so it's a good idea to agree with your groom beforehand who is thanking whom – for me, it was important to personally thank my bridesmaids for example.  That way, there is no awkward repetition on the day.
From my own experiences, the one piece of advice I would give to any bride to be planning on giving a speech is to not underestimate the emotion of the situation.  Through my job I was used to standing up and presenting and so wasn't at all nervous beforehand; I had thought about the main things I wanted to say, the people I wanted to thank and recognise and so I planned on standing up and speaking, without notes.  After all, I would never normally present with notes.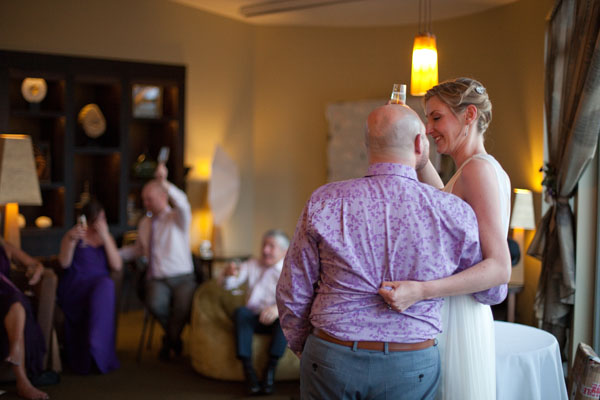 What I failed to take into consideration however, is that I'm not normally talking to a room of people I love, on my wedding day, about people I love.  And that's far more emotive a subject and situation than any pressurised work presentation.  As a result, I got quite tearful and didn't manage to say all the things that I wanted to about the most important person there that day, my new husband.  In fact, he ended up having to stand up with me just so that I could compose myself!
I hadn't wanted to take notes with me as I thought it would look less polished but I would advise any bride to make notes and have them as a guide on the day.  If you don't need to refer to them, then great.  But nobody will think any less of you if you do and it should help you to stay on track and say all the things you want to, in a potentially overwhelming scernario.
So go on, be brave – stand up and say a few words!
Image Credits: Green Photographic
Are you planning on giving a speech at your wedding?  Or perhaps you're already married and did – or didn't – give a speech….we'd love to hear your experiences and any potential regrets.
Vicki xx