Here at Pocketful of Dreams we have been literally bursting with ideas for Christmas for months now and so we thought it was only right and proper for us to share some of our decorative and crafting ideas with you!
And so over the past month we have been working with an amazing team of contributors to bring you a series of low cost, high impact crafting ideas for this Christmas, culminating in a fabulous festive shoot!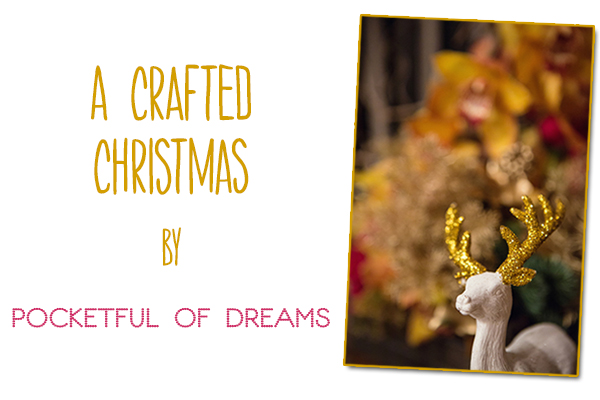 Image Credits: Debs Ivelja Photography
THE DESIGN CONCEPT
Christmas is all about fun and sparkle so we chose a palette of bright and warm colours and threw in a healthy sprinkling of glitter because after all, December is the sparkliest month of the year.  We also really wanted to share our love for crafting and creativity by showcasing ideas that were detail driven, eye-catching and fun.  But most of all, ideas that were easy to make – no specialist equipment or hours of slaving away here; we wanted to focus on high impact, low effort crafting!
And so with all that in mind, we created this mood board to guide us through our styling and to brief our crack team of amazing contributors: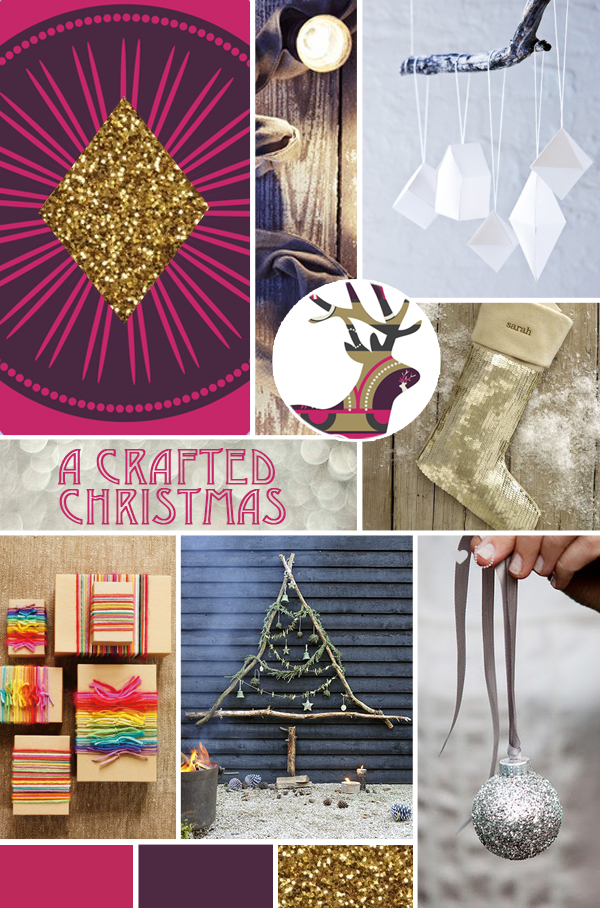 THE DREAM TEAM
We adore finding and working with other people who share our creative approach and ethos and we were lucky enough to work with a fabulous team of contributors on our Crafted Christmas series:
We'd like to say a HUGE thank you to everyone who contributed to the shoot and to The Hoxton hotel for providing us with the perfect backdrop.  Each and every contributor really embraced our desire to do something a bit different and it was a pleasure to work with such creative souls!
A CRAFTED CHRISTMAS WITH POCKETFUL OF DREAMS
Because our shoot was literally filled to the brim with crafting ideas and inspiration we are going to share this with you a detail at a time over the next few weeks.  Here is a little insight into what you have to look forward to:
How to create personalised Christmas baubles
Exclusive Pocketful of Dreams Christmas cards – available for you to download and customise at home
High impact decoration ideas for your home, Christmas party or festive wedding
Ideas for making your Christmas table look all beautiful and sparkly
Delicious festive treats and much more!
Do keep your eyes peeled over the coming weeks as we share all the crafting elements and DIY details from our festive shoot.
Michelle & Vicki xx
ALL THE DETAILS
POSTED IN: Inspiration

TAGS: a crafted christmas, Bonjour Pony, chocolate tarts, Christmas, Christmas Baubles, christmas cards, christmas decorations, christmas flowers, Christmas Shoot, Crafting, DIY & Crafts, festive, festive shoot, images by Debs Ivelja Photography, noel, Pistachio Rose, Rockett St George, Rowen & Wren, Wild About, Yuletide