We are on a bit of a mission this Christmas to show that you don't need to spend a fortune to create beautiful decorations and a welcoming home this festive season.  Yesterday we shared with you a festive shoot concept which was the result of working with a very talented team of wonderfully creative individuals and over the next two weeks we will be sharing all the behind-the-scenes DIY details as we invite you to join us in A Crafted Christmas.
Today though we have the most delightful DIY Christmas cards to share with you. An exclusive design for Pocketful of Dreams by Bonjour Pony  these card designs are available for you to download and print at home, plus there's plenty of ways to personalise them too, and with three different designs to choose from we really are spoiling you
DIAMOND BAUBLE CARD DESIGNED BY BONJOUR PONY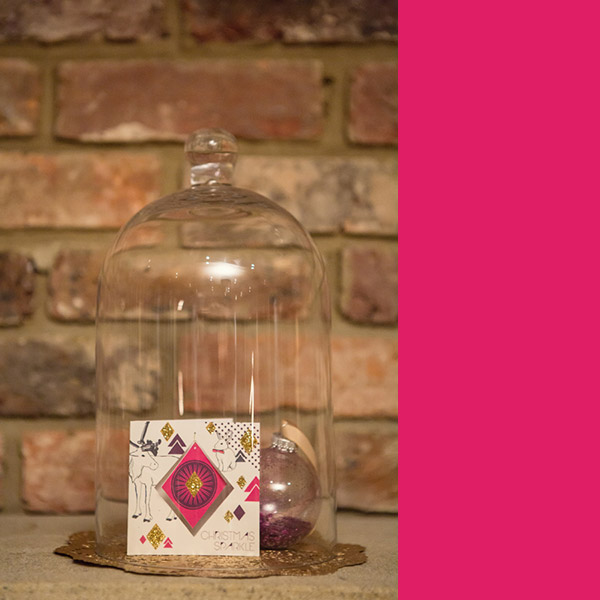 Image credits: Debs Ivelja Photography
We first met Jenny Newman from Bonjour Pony back in September at the very first Dream. Find. Do. workshop in Manchester.  We quickly realised three things about Jenny: 1) she is one of the loveliest people we know, 2) she bakes tasty cakes and 3) she is one hell of a designer!  And really that was all the information we needed to convince us that we HAD to work with her!  So a little while ago we approached her about designing us some exclusive, bold and visually arresting Christmas cards for Pocketful of Dreams.  We asked her for one design but because she is just so damned amazing, she actually created THREE fabulous designs that quite frankly blew our socks off…we couldn't decide which one we liked best, so we are delighted to be sharing all three of them with you this week!
Not only do these cards look amazing but we have made sure that they are easy to create at home without the need for expensive kit or gadgets; they can all be printed on a home printer on A4 paper and then decorated and personalised with a few simple touches!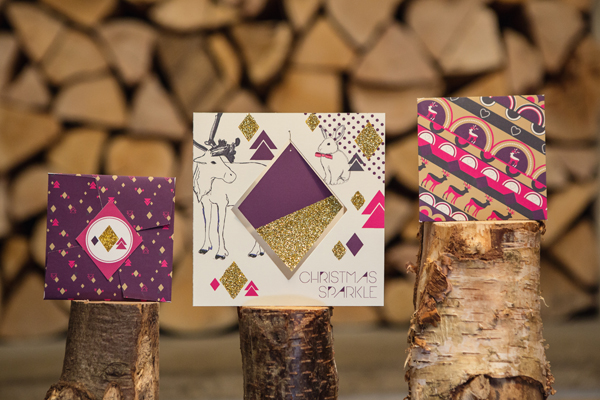 Image credits: Debs Ivelja Photography
The first of the three designs we are calling Diamond Bauble – featuring a choice of three beautiful hanging diamond baubles and like all good Christmas cards, a white rabbit!  We have also created the artwork in two sizes: a cute 85x85mm size complete with matching envelope (and your choice of three envelope stickers) or for maximum impact, a 135x135mm size.  We know that not everyone likes the same things and that's why we worked with Jenny to give you as much choice as possible when it comes to card size, envelopes and even design.
HOW TO MAKE A DIAMOND BAUBLE CHRISTMAS CARD
To make your own Diamond Bauble card just download the artwork and step-by-step instruction sheet for the size of card you wish to create from the options below.
OPTION ONE – 135×135 mm Diamond Bauble Christmas Card
This card gives you the option of buying envelopes rather than crafting them and so it's slightly bigger than option two. It comes with a choice of 4 different baubles which you simply cutout and hang in the space provided.
To make it really standout we recommend adding your own glitter to various elements of the cards.
THE CARD ARTWORK: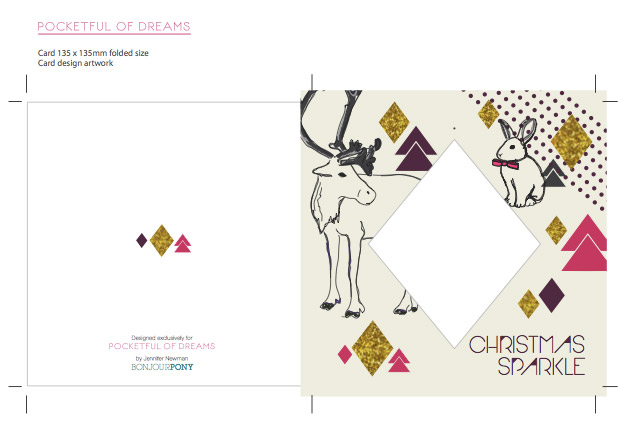 THE BAUBLE ARTWORK: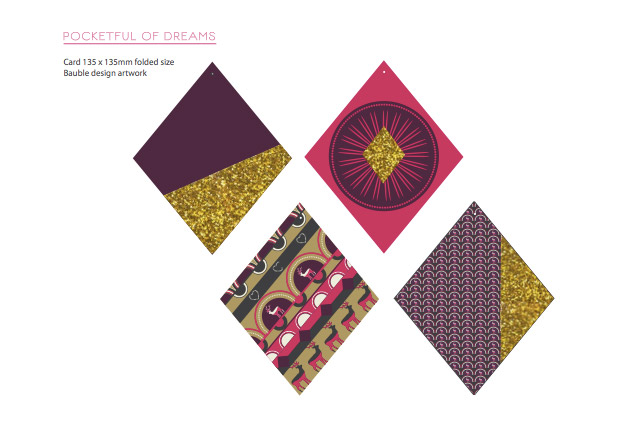 THE INSTRUCTION SHEET (135×135):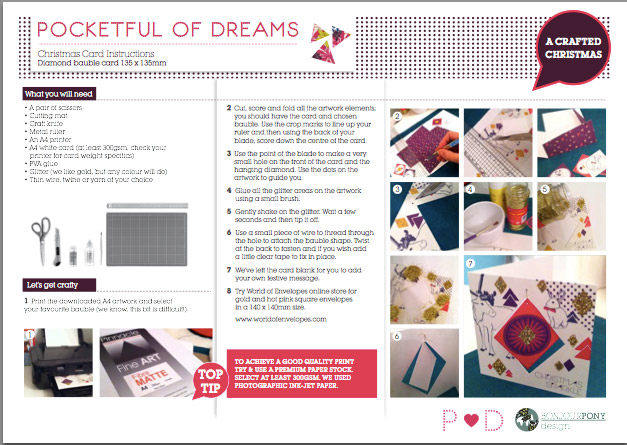 OPTION TWO – 85x85mm Diamond Bauble Christmas Card and Envelope
This card is slightly smaller 85x85mm so that you can also print out your own envelopes. Just follow the instructions in the download.
THE CARD ARTWORK: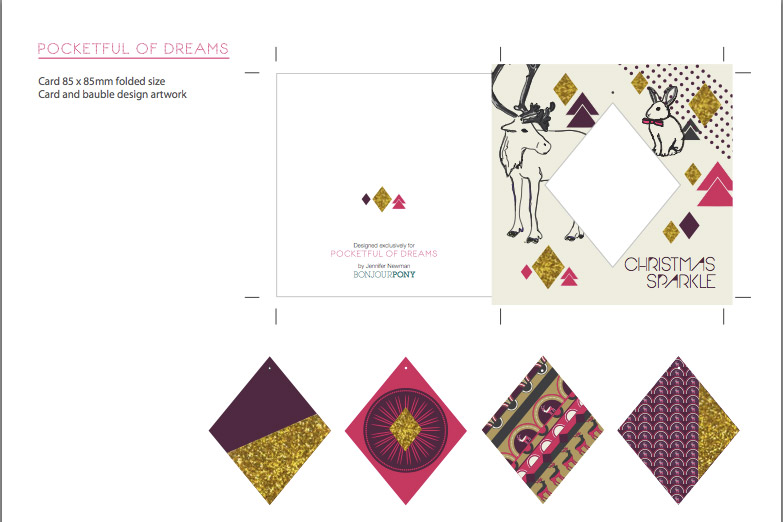 THE ENVELOPE AND BAUBLE ARTWORK: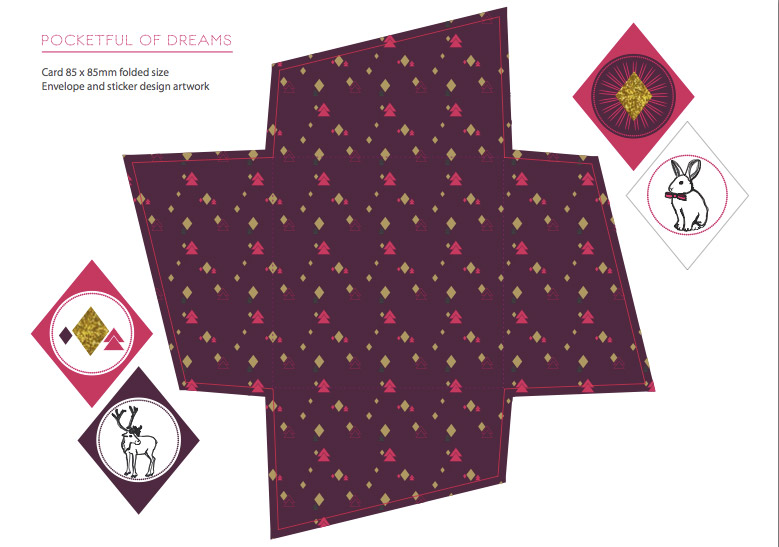 THE INSTRUCTION SHEET: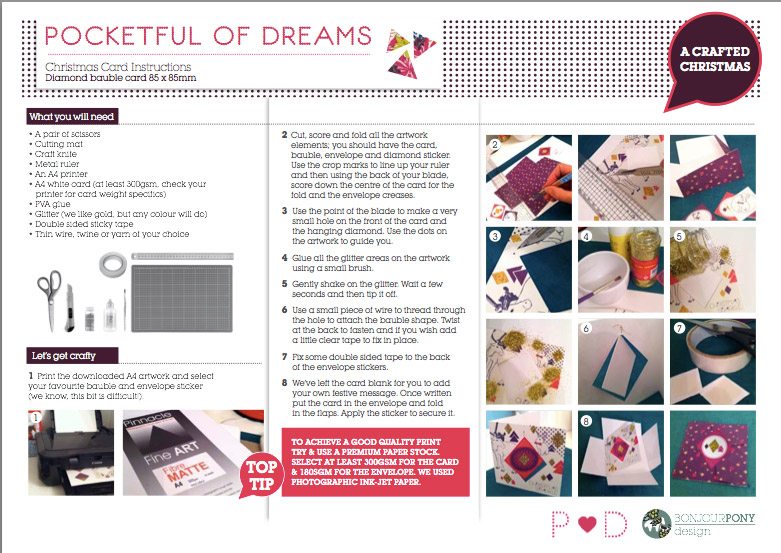 I won't lie, we squealed with delight when we saw just how beautiful this Diamond Bauble card is.   We hope you love them as much as we do and please do remember to tweet us some pictures of your own crafting efforts!  We'll also be sharing two more exclusive designs this week so stay tuned folks.
Michelle & Vicki xx
POSTED IN: Inspiration

TAGS: a crafted christmas, Bonjour Pony, Christmas, christmas cards, christmas sparkle, Crafting, Debs Ivelja Photography, DIY & Crafts, festive, Glitter, Gold, Hot Pink, noel, Purple, Yuletide