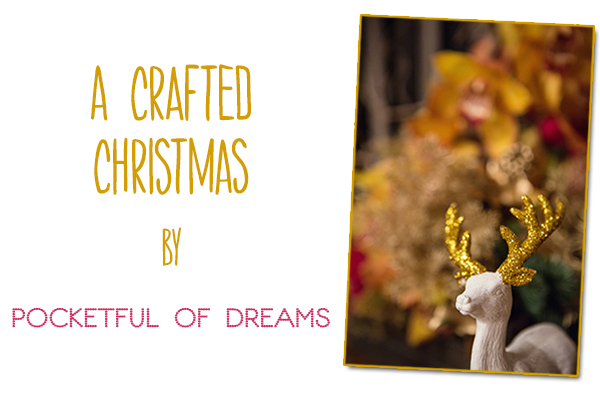 Do you want to craft some of your own decorations this year but are worried about finding the time, spending lots of money and creating something that looks, well, a little bit too handmade?  Well fear not lovely readers because today we have a DIY for you that is quick, easy but oh-so-glamorous!
HOW TO MAKE GOLDEN DOILY GARLANDS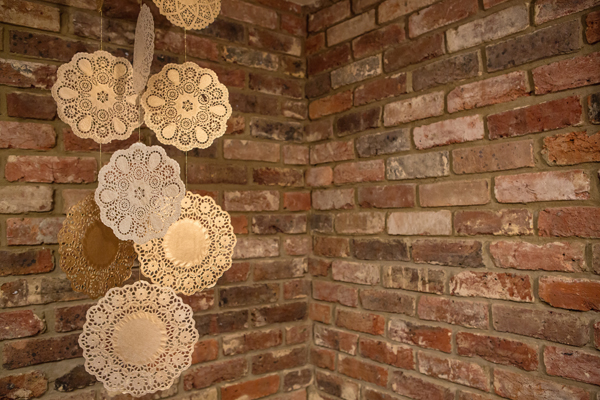 It is so true what they say – the simplest ideas really are often the best.  Today's crafting post could not be easier and yet these garlands will look absolutely beautiful hanging in your house or at your event.  The perfect decorative touch for your home this Christmas, a festive party or indeed a Winter wedding.
To make the garlands, you will need just three low cost and readily available items:
– A pack of plain white doilies, ideally in a range of patterns and sizes to add interest to your garland
– Gold spray paint – our favourite is Wilkinson's own brand gold for a quick dry and even finish.
– Gold string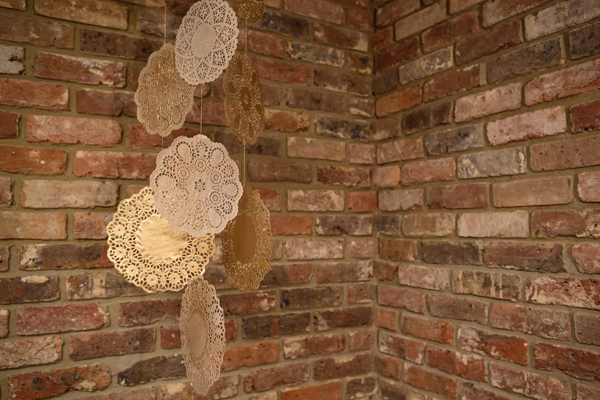 Spread your doilies out and spray them, front and back with gold spray paint.  Remember, it is better to do several thin coats to ensure an even finish. Your doilies will look instantly transformed and for a more delicate and Wintery look, we graduated the amount we sprayed each of the doilies (just increase the distance and speed at which you spray) so we were left with an array of different shades and tones of white and gold.
Then simply string the doilies together with thin gold string; you can string them randomly, according to size or even colour to create a ombre gold effect.  For maximum impact, group several garlands together and hang near twinkly lights or above a radiator – the heat rising will cause the garlands to move slightly, creating shimmer and a truly beautiful effect.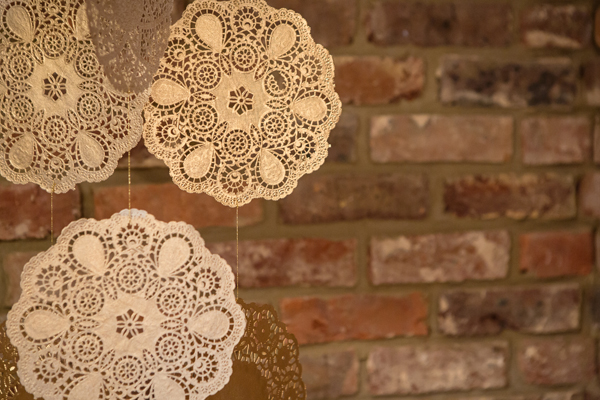 Image credits: Debs Ivelja Photography
Who knew the humble doily could look quite so beautiful?  This quick and easy DIY is perfect for anyone out there new to crafting who wants to create something special this Christmas.  For other low cost, high impact crafting ideas, pop over to Pocketful of Dreams for our Crafted Christmas series.
Michelle & Vicki xx
POSTED IN: Inspiration

TAGS: a crafted christmas, Christmas, christmas sparkle, Crafting, Debs Ivelja Photography, DIY & Crafts, Doilies, festive, garlands, Gold, noel, Yuletide