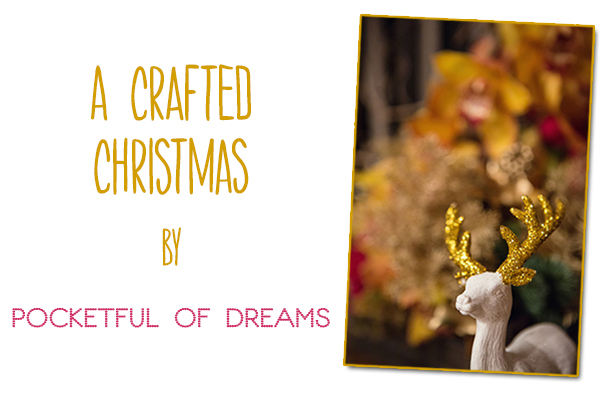 Our Crafted Christmas series continues this afternoon as we take a look at how to create a quick and simple yet high impact decorative feature for your home.
HOW TO DRESS A MANTELPIECE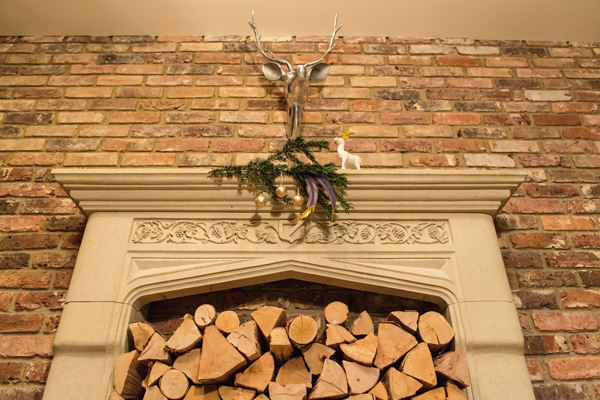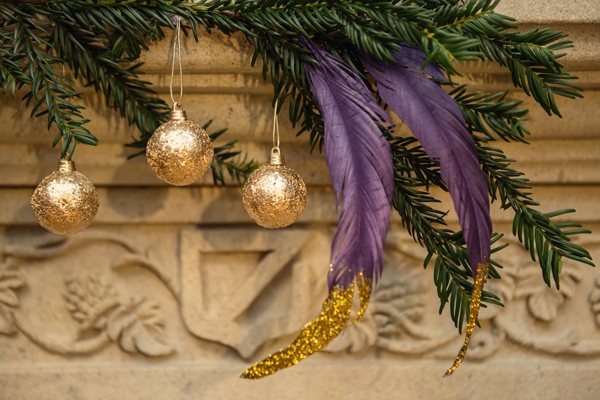 There's nothing more romantic or warming on a cold winter's night than a roaring fire.  And if you are lucky enough to have a fireplace in your home then your mantelpiece not only provides a convenient place to display all your Christmas cards but is also the perfect blank canvas for some beautiful decorative touches.
We created a rustic garland from a fir branch foraged from our local woodlands and attached to the front of the mantelpiece with double sided tape; strong enough to adhere the garland but relatively easy to remove after Christmas.  To add a touch of luxe to your garland (it is the season of sparkle after all), we added some small and light baubles which we bought from Wilkinson and painted gold.  We then added some rich purple feathers, which we lightly brushed at the ends with a glue stick and then dipped in a bowl of gold glitter.  You may need to use some more double sided tape to ensure those baubles, feathers or other decorations are firmly affixed.
The combination of rustic fir and glittery golds creates a stunning centrepiece and if you have a working fireplace then when you light your fire, the baubles and feathers will look even more beautiful in the glow from the flames.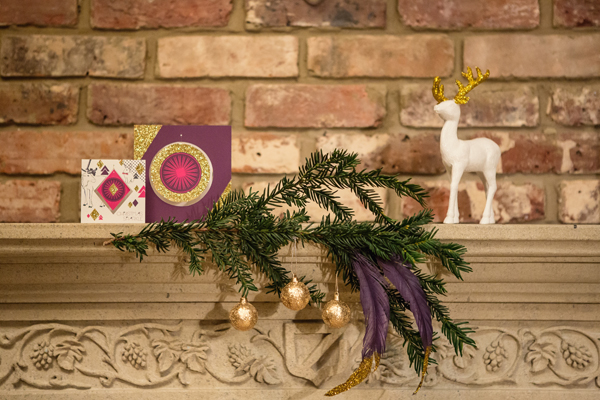 Image credits: Debs Ivelja Photography
Do you have a fireplace in your home that is just crying out for some rustic luxe decoration? We'd love to know what you think of this simple but high impact decoration.
Michelle & Vicki xx
POSTED IN: Inspiration

TAGS: a crafted christmas, baubles, Christmas, festive, fir, garland, glitter dipped feathers, gold dipped feathers, mantelpiece, noel, pine, Rustic, rustic luxe, Yuletide