We do hope that you've been enjoying our Crafted Christmas series, we've certainly had a ball crafting our way through everything festive from alternative trees to golden garlands to baubles.  But we know that sometimes you just don't have the time to undertake a full on crafting project so for our final post in this series, we thought we would share some simple ideas to jazz up those shop bought decorations.
SIMPLE DIY TOUCHES TO PERSONALISE CHRISTMAS DECORATIONS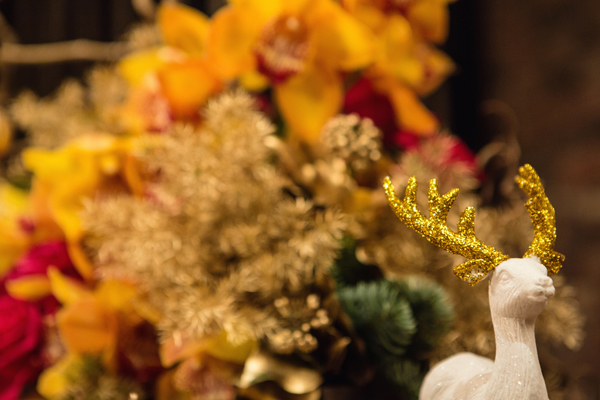 The hero of our Crafted Christmas series, we love our sparkly antlered reindeer who kept a beady eye over our festive shoot!  And he's a great example of a shop bought decoration which we've added a healthy sprinkling of POD magic to.
Adding your own DIY touches is a great way to personalise shop bought decorations; it helps you add some personality and tailor decorations to match your own styling and decor.  We bought our reindeer from Wilkinson and then glittered up his antlers by painting the antlers in PVA glue and then sprinkling with gold glitter.  This could be replicated with any colour to create a striking pop of colour; and if glitter sounds a bit messy for you, then consider spray painting instead.  You can apply the same approach to plain baubles as well or why not replace the string on decorations with twine or coloured ribbon to personalise these further.
Or create cute and quirky scenes with simple touches.  We love our little tin car, bought from a local toy store and decorated with a bottle brush tree tied to the roof with twine.  Imagine how cute he would look displayed on a pewter platter nestling among vintage baubles on a coat of artificial snow….these little pieces take minutes to make but can add real character and personality to your festive decor this year.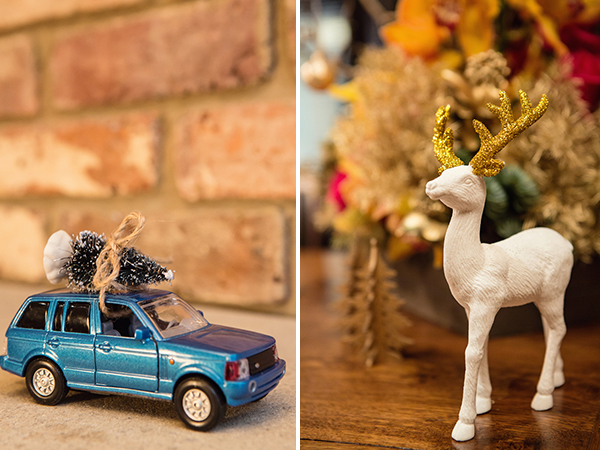 Image credits: Debs Ivelja Photography
We do hope you've enjoyed reading our Christmas crafting posts and they've given you some inspiration for your own decor, styling and gifts this year.  We'd love to hear what festive crafting projects you've undertaken…
Michelle & Vicki xx