Let's face it, Christmas is all about indulgence and so today we thought we would bring you a Dream Find that was just perfect for the festive season…. and so without further ado we would like to introduce you to the fabulous Pistachio Rose!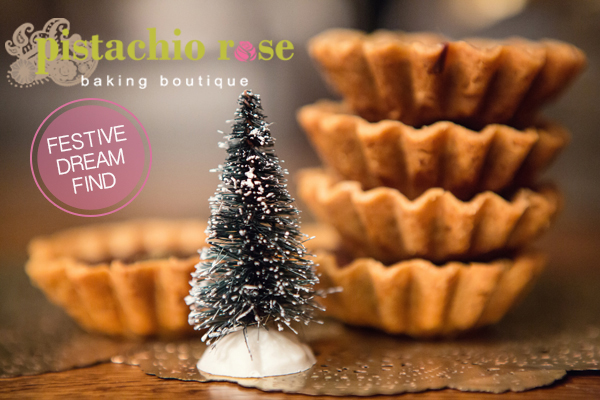 Pistachio Rose is a boutique bakery that specialises in the fusion of quintessential Indian flavours with elegant cakes, delicate biscuits and crumbling pastries that are would be perfect for a British-Raj style afternoon tea banquet.
This fabulous bakery is run by the extremely lovely Rekha Mehr and arose from a childhood being surrounded by flavours from both her England homeland and the Indian continent; seeing the potential to blend these flavours and cultures, Rekha created Pistachio Rose Baking Boutique to show that Indian flavours are delicate at heart and with careful balance, can create the most elegant cakes, light & airy biscuits and crumbling pastries.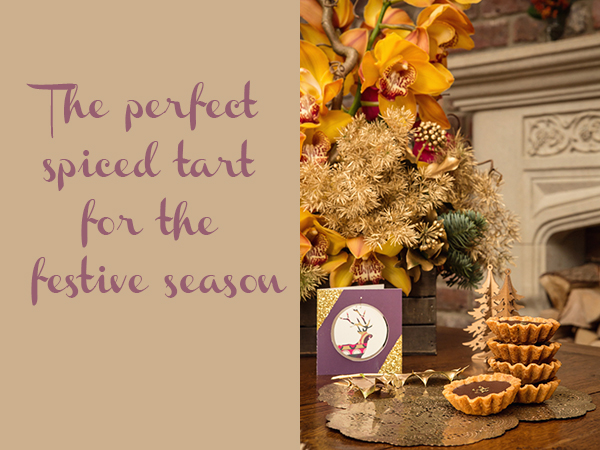 Image credits: Debs Ivelja Photography
Here at Pocketful of Dreams we are big believers that you never really need an excuse for a sweet treat but in case you do need a reason, Christmas certainly provides the perfect excuse!  When we were planning our Crafted Christmas festive shoot we knew there was only one pastry delight that we wanted to feature and that was Rekha's Dark Chocolate Tarts.  A careful blend of cardamom, ginger, cinnamon, clove, Indian tea and a secret fifth ingredient form the basis of the spice blend that is infused into this decadent tart and provides a warming sensation perfect for the festive season.
Rekha combines the best single-estate dark chocolate from Grenada with a Belgian blend to perfectly compliment the delicate chai spices and provide a beautiful silky smooth and shiny topping to these tarts.  And who could refuse a pastry topped with edible gold and darjeeling tea leaf? We certainly couldn't and we think they would make the perfect treat to serve to your guests this Christmas…or New Year…or as a post-Christmas-pick-me-up!
Check out the website
To enquire about orders, email info@pistachiorose.co.uk
Follow on Twitter
Like on Facebook
Michelle and I can wholeheartedly confirm that these tarts are just as delicious as they look (the things we do for you lot!) and the delicious blend of spices makes them the perfect festive treat!
Vicki xx