This in fact our second Dream Find of the week; because frankly we have too many exciting things to share with you just now!  This morning therefore we wanted to share with you an exciting exhibition currently taking place on the streets of East London!
ORCHID GRAFFITI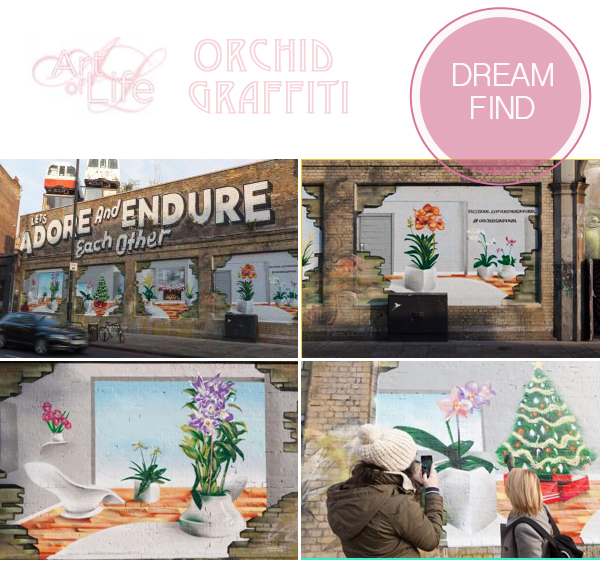 A group of Dutch pot orchid growers called Art of Life have unveiled a really very cool exhibition of orchid inspired art at the Village Underground, Shoreditch, East London, to raise awareness about the versatility of these exotic flowers.
The exhibition comprises of a collection of four pieces of original artwork by graffiti collective Graffiti Kings featuring breakthrough style art, whereby each piece will look as if it has been punched through the wall to expose the inside of the building; revealing a series of windows into a home dressed with an array of pot orchids.  The result is a 3D effect, photo realistic collection of artwork which provides a beautiful visual impact against the gritty brickwork.
The street orchid exhibition forms part of an on-going awareness campaign by Art of Life, who believe that the 25,000 species of orchid are all unique and pieces of art in their own right, with their diverse shapes, colours and patterns.  As part of the exhibition, passing spectators will be given the opportunity to win a luxury weekend in Amsterdam and a visit to a Dutch orchid grower.  And for today only, they will also be giving away free orchids at the site!  So if you are in the vicinity today or over the weekend, then why not pop by to see this stunning display?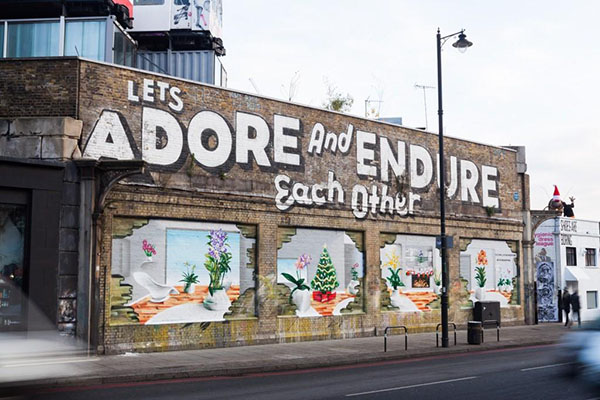 ALL THE DETAILS
Where: The Art of Life exhibition wall is available to view on the Great Eastern Street side of Village Underground  by Holywell Lane, Shoreditch, London EC2A 3PQ.
When: Now until Sunday 23rd December
For More Information on Orchids: visit  www.orchidsinfo.eu.
For More Information on the Amsterdam Competition: visit www.facebook.com/orchidsinfoUK
I love this innovative exhibition; is anyone planning on going?
Vicki xx