We are back this morning with our final Christmas card design!  We have been thrilled by the reaction we've had to these and we cannot wait to see all of your crafting efforts.
Now so far we have brought you a Diamond Bauble and a Round Bauble design, each with a myriad of styling options so you can tailor the designs to suit your own style.  But today we are bringing you something a little different with our third and final design: a pop out Christmas tree!
POP OUT CHRISTMAS TREE CARD DESIGNED BY BONJOUR PONY
This card features all the quirky design elements you loved from the first two designs, including our handsome reindeer, but with a splendid glittering Christmas tree which adds a 3D twist.  Your friends and family will love the fun pop out element and this card is sure to take centre stage on any mantelpiece.  Just pen your message on the back; like all our cards, we've left it blank so you have all the space you need to send your own, personal festive wishes.
Image credits: Debs Ivelja Photography
HOW TO MAKE A POP OUT CHRISTMAS TREE CARD
As with all our cards, all the artwork can be printed out on one A4 page using a standard home printer.  To give our Pop Our Christmas Tree card a whirl, download the artwork and step by step instructions for the size of card you wish to create from the options below:
OPTION ONE – 135×135 mm Pop Out Christmas Tree Card
This card gives you the option of buying envelopes rather than crafting them and so it's slightly bigger than option two. For true wow factor, we recommend adding gold glitter to the pop out tree.
THE CARD ARTWORK: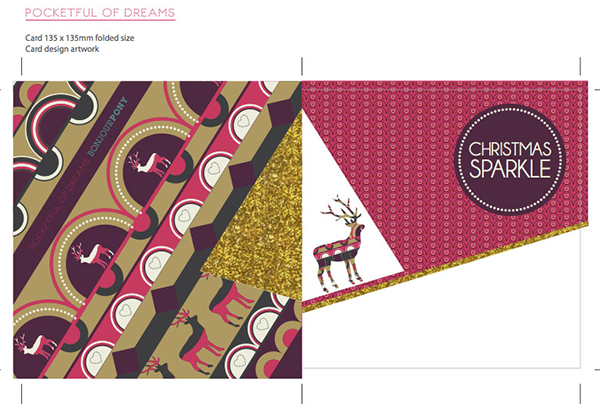 THE INSTRUCTION SHEET (135×135):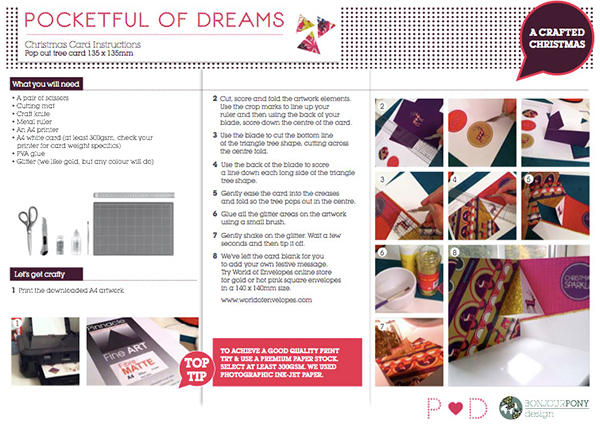 OPTION TWO – 85x85mm Pop Out Christmas Tree Card and Envelope
This card is slightly smaller 85x85mm so that you can also print out your own envelopes and includes a choice of three envelope stickers. Just follow the instructions in the download.
THE CARD ARTWORK: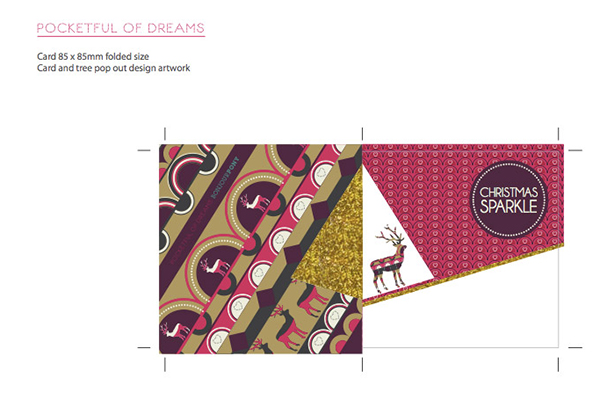 THE ENVELOPE ARTWORK: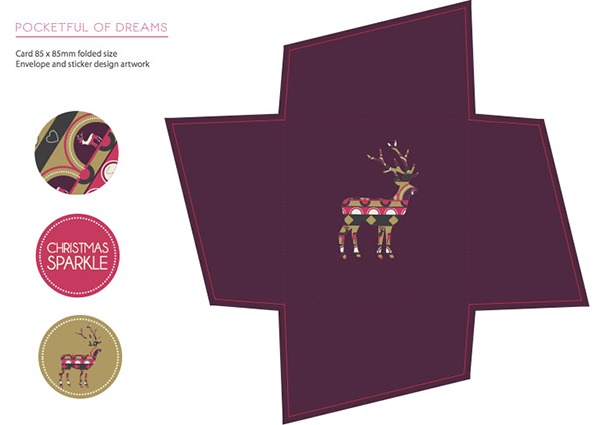 THE INSTRUCTION SHEET:

And if you are loving Jenny's designs as much as we do but are more into buying than crafting, then make sure you pop on over to the newly opened Bonjour Pony shop which is full of quirky and fun Christmas cards!
So which of our fabulous three designs is your favourite?  We're finding it tough to choose here at POD Towers so are going to be sending out a combination of all three!  Don't forget to send us your photographs of your finished cards; we'd love to see them!
Michelle & Vicki xx