Today's real wedding is a beautiful rustic celebration set against a Colorado backdrop which really embraced the colours and tones of Autumn.  Captured in all its perfection by Root Photography.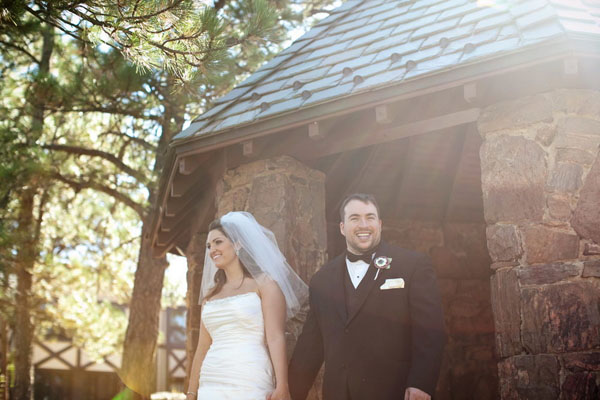 Casi and Ian are both Colorado natives and met on Match.com.  Casi told me that she knew that Ian was the man she wanted to marry as early as their second date when he brought her a DVD – Step Brothers – because "it wouldn't die, unlike flowers"!  And marry him she did, in a beautiful ceremony in September this year.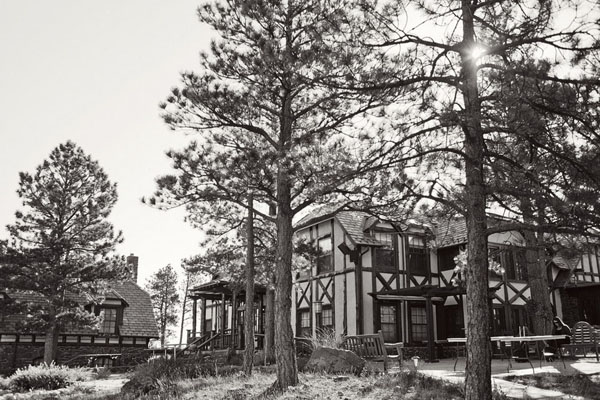 STYLING THEIR DAY
Casi and Ian are both active people who share a passion for the outdoors and so decided to settle on a rustic style for their wedding day.  "Autumn is our favourite season and we both love nature, so it seemed like the perfect theme and time of year to get married."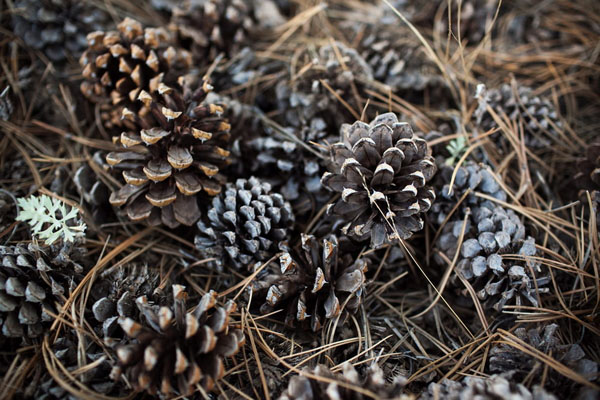 With that in mind, the couple set out to create a Country Chic look.  Casi told me a bit more about their styling: "I was on a budget but wanted rich Fall colours and jewel tones and I love the outdoors Mountain feel, so I just tried to put all of that together!"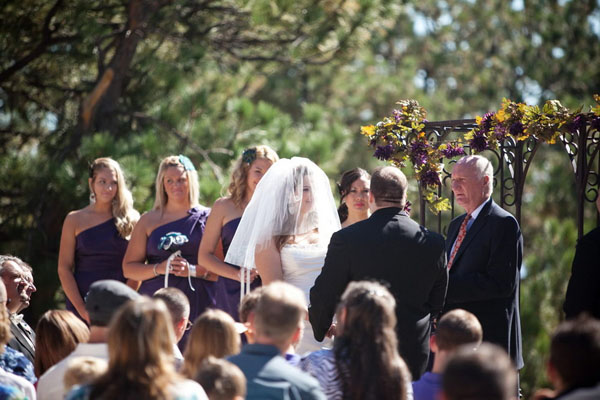 The couple created their wedding based on their existing passions and made sure they stayed true to their vision throughout the planning process.  "I made sure I had and did everything Ian and I wanted. I trusted my own vision even if along the way someone might not have seen what I was envisioning- I trusted myself and what I thought looked good".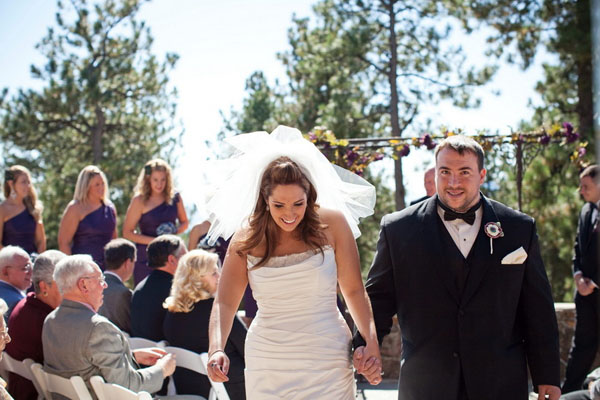 In fact the only thing which really did change throughout their planning was their colour palette.  "I started out with only having 2 color choices but later realised that I could use more colors as long as they complemented each well".  And indeed their warm colour palette added depth and interest to their styling.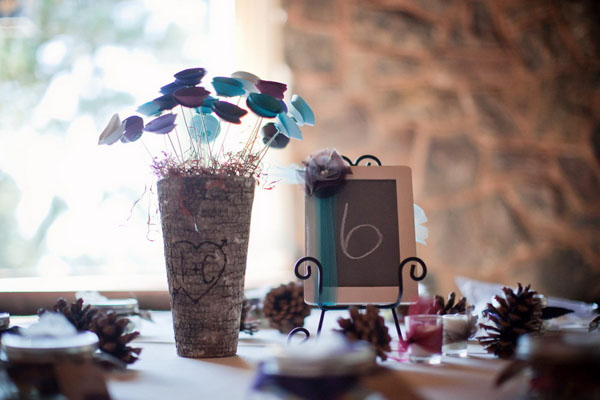 The couple carried their styling through into their outfits with Casi opting for a beautiful ivory dress which set off the rich colours in her palette.  "I am not into poofy dresses – I loved my dress and I felt beautiful. I chose what I thought and knew looked good on me and would make me feel amazing and comfortable".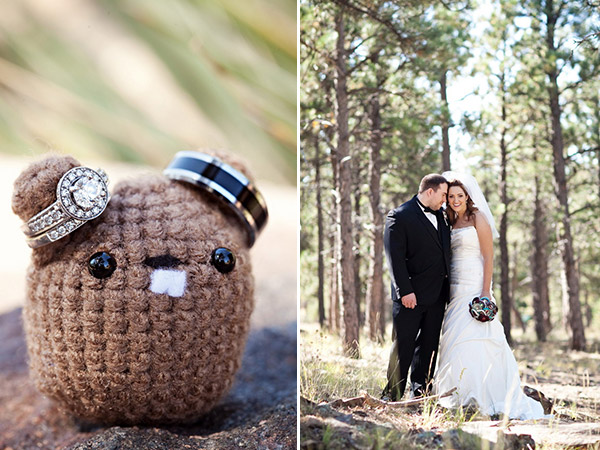 A DEEPLY PERSONAL DAY
Like most brides, Casi looked to wedding magazines for ideas and inspiration throughout her wedding planning but really she just focused on what felt right for her and Ian.  She told me that her favourite part of the planning process was spending time with her Mum and friends and this heartfelt sentiment really shone through on the day, with personal touches and DIY details.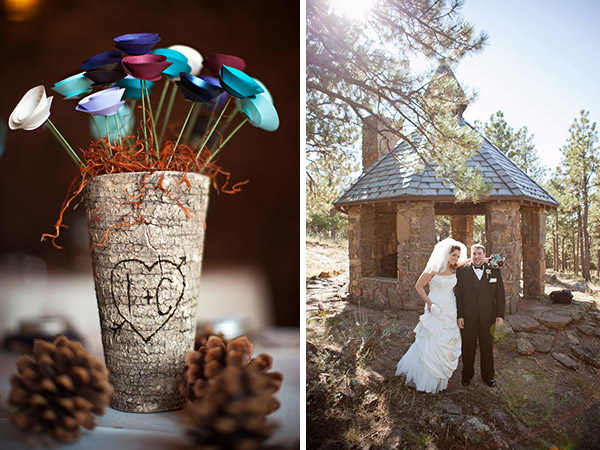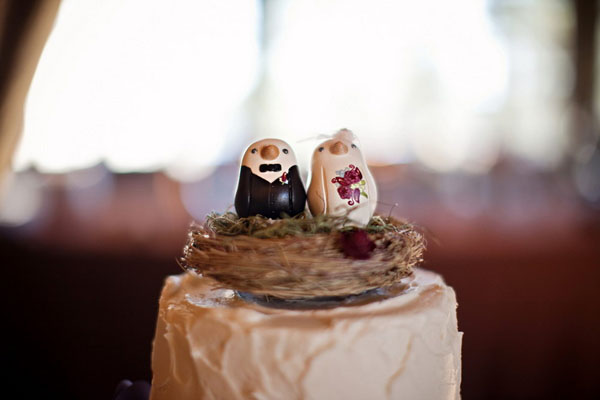 "My mother made the " Here comes the Bride" sign that our ring bearer carried and she also made all the party favors. We were regulars at the crafting stores throughout our engagement!"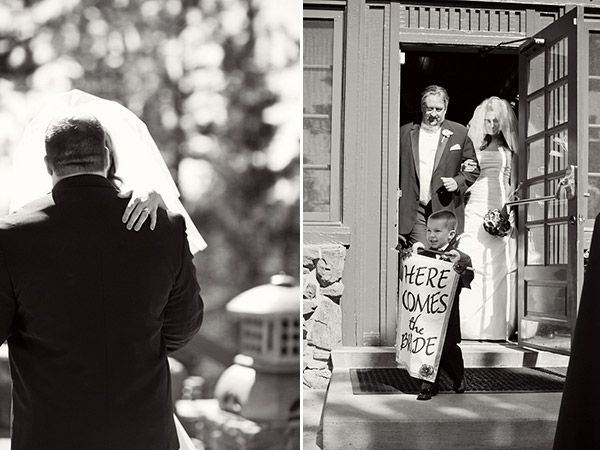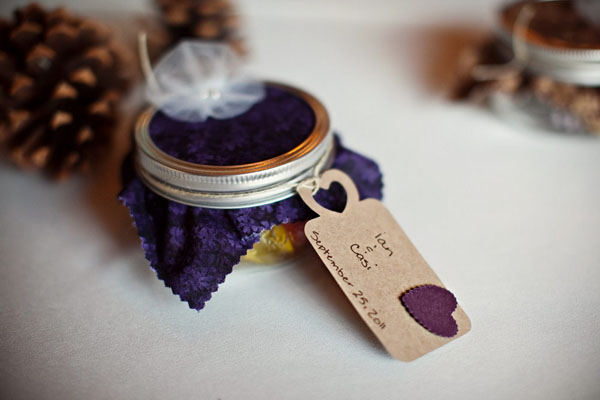 Tying these two down to a favourite moment of their day was difficult as it was clear that they enjoyed every moment.  However, their First Look was a particularly special part of their day.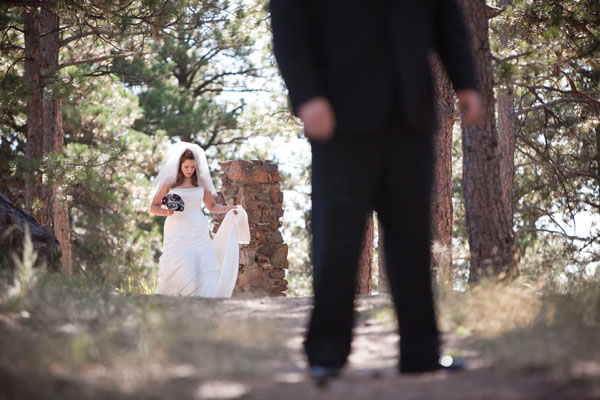 "I felt very loved and happy throughout the whole day. I really loved the time before the wedding when we had our first look. It felt special and my best friends were our photographers so I felt like it was special for us and them."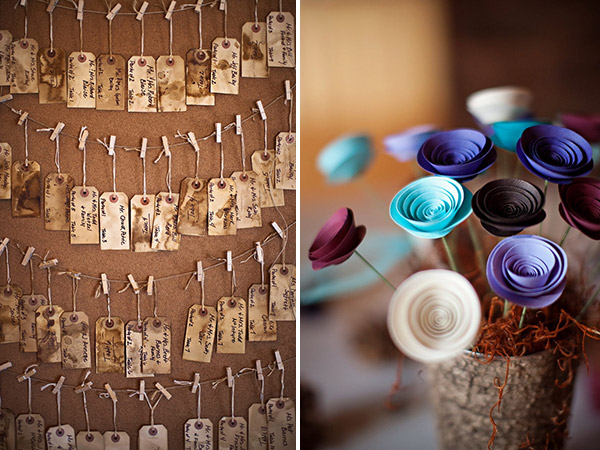 One of my favourite parts of their day however was the couple's decision regards their first dance.  They knew they wanted one but they also knew that neither of them really liked being the centre of attention.  So what did they do?  They had the inspired idea to have their first dance outdoors!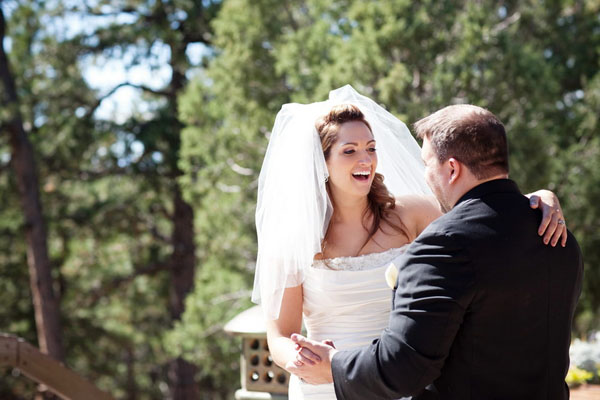 "We chose to have out first dance just the two of us, outdoors but where our guests could all see us out the window.  It was the perfect solution for us."  What a fantastic idea!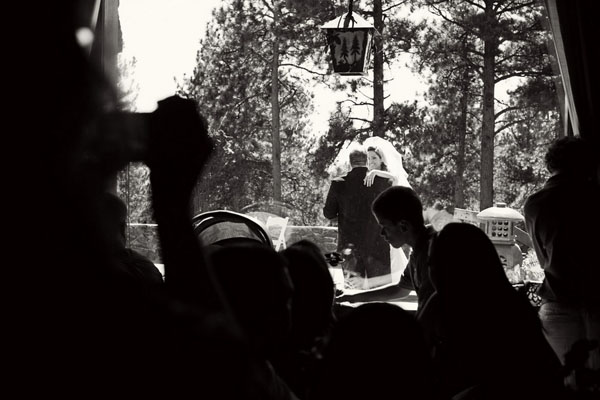 TOP TIPS FOR A TIP TOP DAY
Ian and Casi had these words of advice for couples planning currently planning their wedding day:
Just have fun and don't stress

Trust your choices and don't question choices you've already made

Most importantly, be sure that what you are creating is exactly true to you and your soulmate.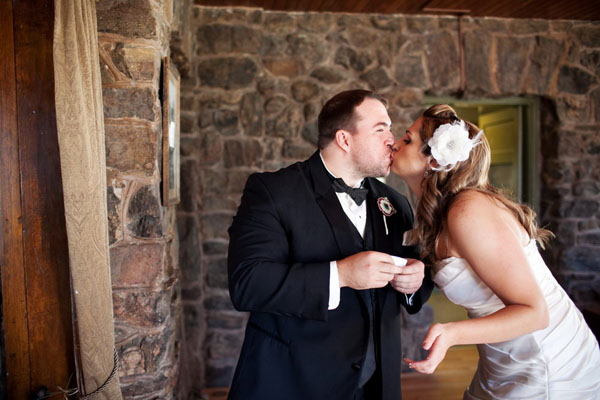 What a sweet couple eh?  A beautiful wedding day and I am just loving their private – yet shared – first dance idea.
Vicki xx
POSTED IN: Inspiration

TAGS: Autumn Wedding, autumnal colours, country chic, First Look, Jewel Tones, outdoor ceremony, pine cones, private first dance, Real Wedding, Root Photography, rustic wedding, Wedding Photography