Well today's real wedding is one straight from the movies with exquisite styling and a groom who rivals the bride for his amazing outfit!  All captured to perfection by Dan & Melissa Photography.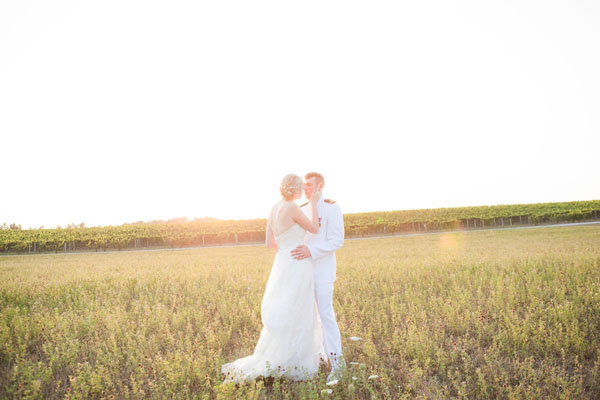 Today's couple are Josh and Katie who met when Josh was attending the United States Naval Academy and Katie was working for the government in Washington.  They are now sharing their first duty station together in Newport, Rhode Island and got married at the start of September.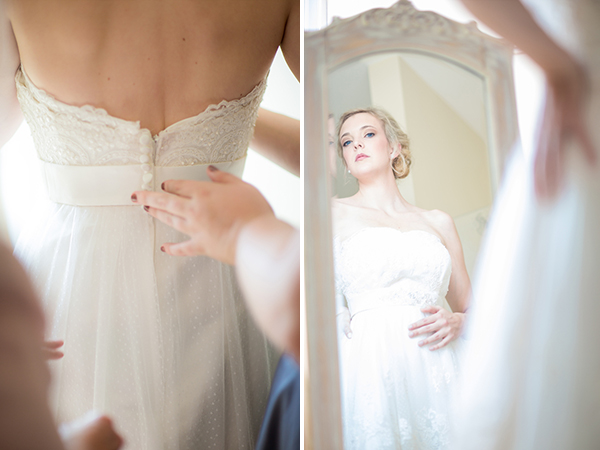 STYLING THEIR DAY
The couple opted for a country rustic style for their wedding, inspired by their love of antiques and history.  "I wanted to get married in one of the old barns that you see when driving along the open roads of Northern Michigan" Katie told me. "We didn't know such a venue existed and then we found French Valley Vineyards and fell in love! We wanted an intimate wedding with meaningful country/old fashioned style details in a delicate color palette that didn't feel overly themed. We love the eclectic look!"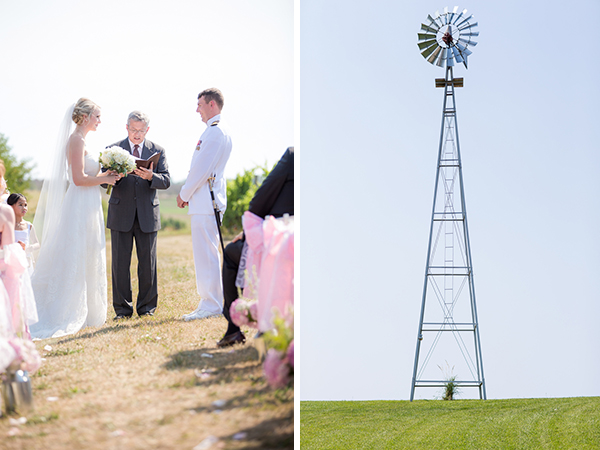 The couple were also influenced by family holidays Katie had experienced growing up in the northern Michigan area.  They wanted to recreate the essence of those holidays, which for them epitomised the spirit of family, fun, and peaceful serenity.  "Location was important to us. The wedding was a celebration and memory to have with our families but the ceremony is a spiritual union of souls and extremely personal. Both Josh and I spent most of our lives traveling and I didn't want to get married in a church that we did not have any personal connection to.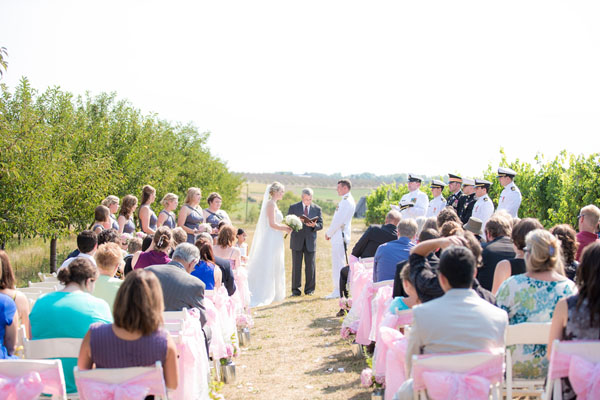 The one constant throughout my personal life travels were summers "Up North". When Josh and I started dating he became a part of this ritual and instantly fell in love with the area. For us, getting married in a place of spiritual significance is what made it intimate. The ceremony and reception were so nestled in nature it felt perfect. Once we had the venue we felt that if everything else fell apart the setting would make it perfect all on its own."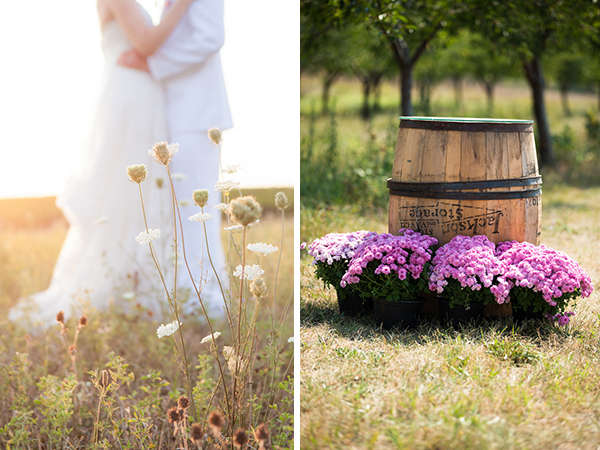 The couple chose a colour palette of slate grey and blush pink with lace detailing and Katie carried that palette through to her wedding day outfit.  "I always knew I wanted lace on my dress. When I was shopping I tried on several tight lace dresses that I loved but the very last one I tried was a more traditional A line cute with a lace overlay. My mom and I both cried. There will be several life occasions I can wear a tight sexy dress but you only get to wear a wedding dress once!"
The bridesmaids wore casual but chic dresses in a slate grey dresses and then picked out different style shoes in blush pink tones. They also wore blush pink stone earrings and blush pink and grey cloth rosette bracelets.  Cute flower girls were dressed in white sun dresses with pink sashes and wore their hair in braids to match Katie's hair .  And as all the groomsmen were military members they all wore their uniforms, with Katie and Josh sharing their first kiss as a married couple under the traditional military arch of swords!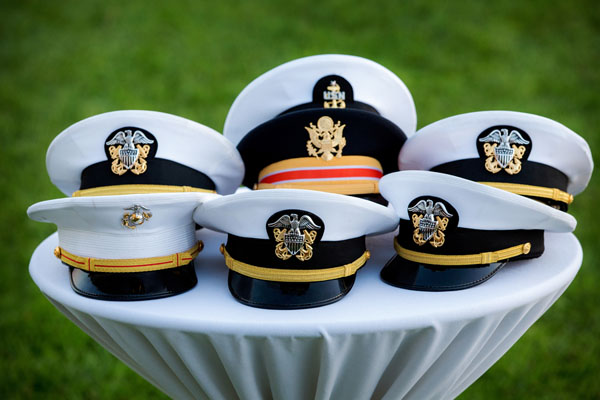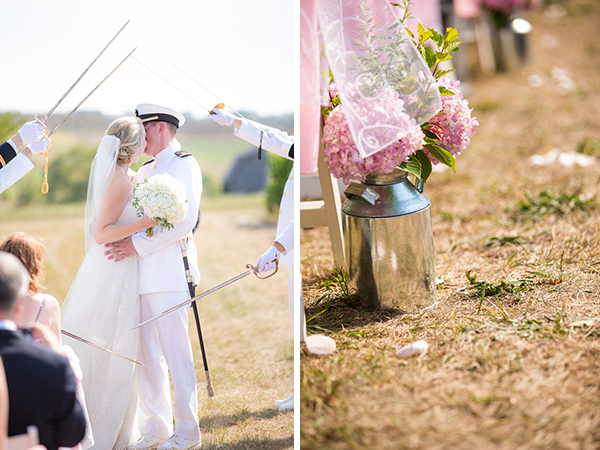 A SPIRITUAL DAY BRIMMING WITH DIY DETAILS
Like many couples, Katie and Josh found that wedding magazines tended to be more geared towards very formal and extravagant events which didn't really match their desire for a low key, home made event.  Instead therefore, they turned to tools like Pinterest and Etsy for inspiration.
In fact, this couple were quite the crafters with Katie telling me that they tried to make all the decor and detail elements themselves, only drawing the line at sewing!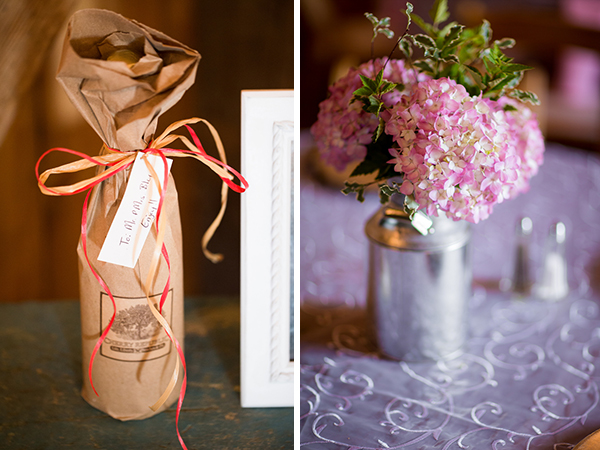 "We made chalkboard signs by painting pieces of heavy paper with chalkboard paint and putting them into bought frames. We were able to write the signs ahead of time (helpful time saver!) and put them back in the frames and the glass protected the writing on the big day."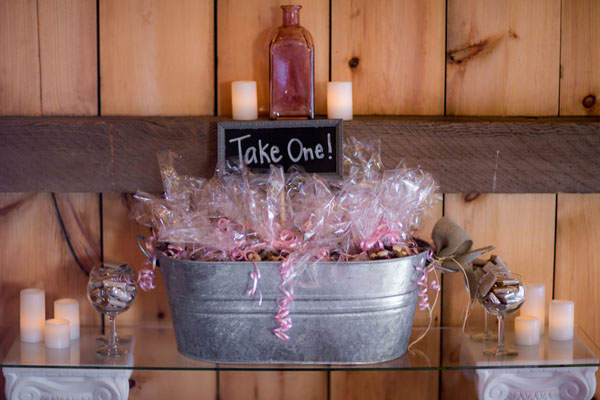 They also made sure that the details they added were pertinent and relevant to them rather than just being pretty.  For example, the couple love iced tea and lemonade so for their escort cards, they put out carafes of iced tea and lemonade and lots of mason jars.  Each mason jar had a pink twine tag around the lid with the guest name and table number printed on it.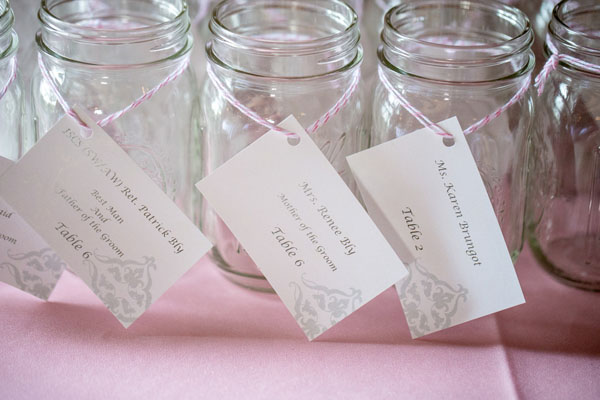 Their favours also had a personal twist.  "The signature food of Northern Michigan is dried cherries so we bought local dried cherries and then a bunch of pretzels/nuts/etc to make a homemade trail mix.  We took the mix and put it in plastic cellophane bags and tied each with pink ribbon. We then put stickers with our names and wedding date on the outside of each bag".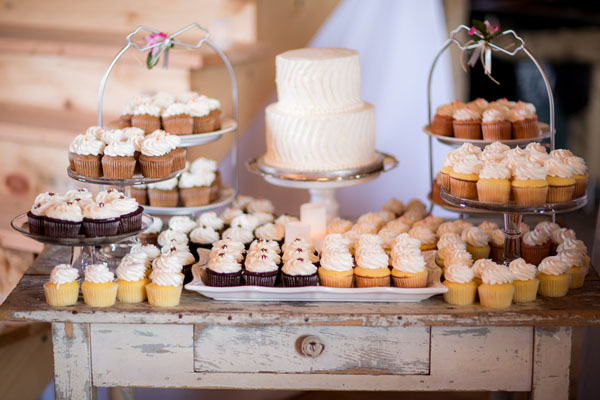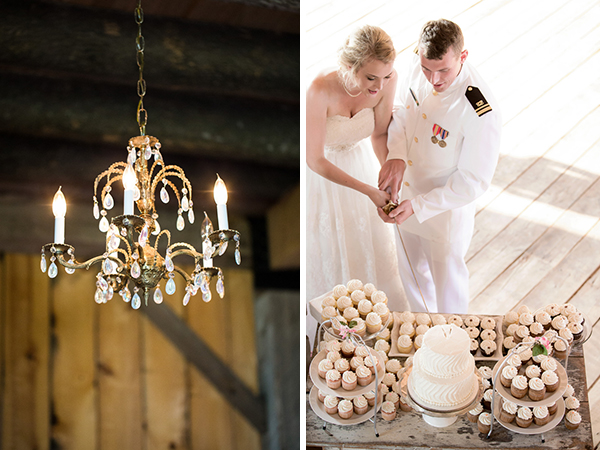 Katie told me that her favourite moment of the day was when Josh saw her walking down the aisle. "This handsome man in uniform tearing up over me as I walked towards him…it really was the most romantic moment of my life".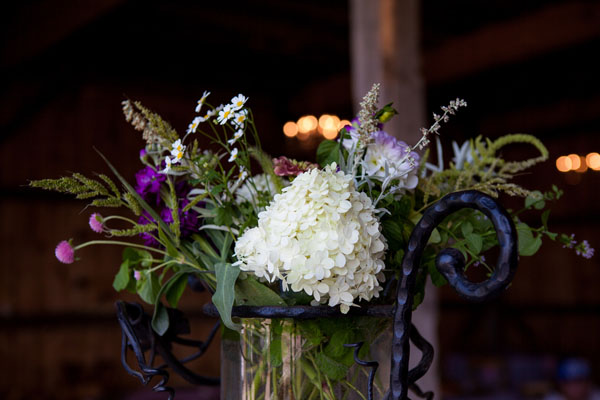 There were also a few unplanned surprises on the day!  "Josh's Dad was his best man and he lost the rings an hour before the wedding! They were recovered fifteen minutes before the ceremony and then one of the groomsmen accidentally dropped his camera into our cake while trying to capture shots of us during our first dance! Our frozen top layer in our freezer still has the camera lens imprint on it!"  Teehee – I don't know about you, but I think it is these fun stories that really make for fabulous wedding memories.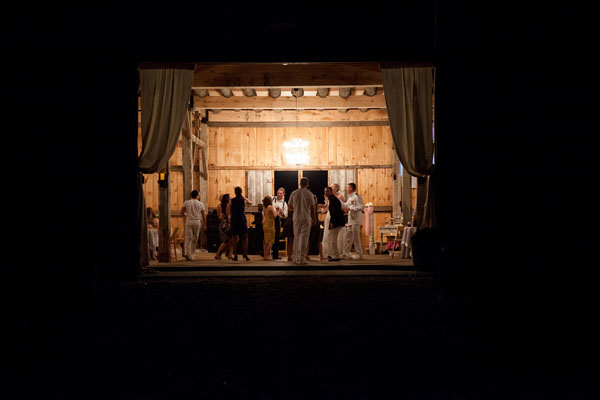 TOP TIPS FOR A TIP TOP DAY
Josh and Katie had these words of wisdom to share with any other couples out there planning their wedding day:
Have fun, try to be present, and remember that the day is about you getting married and that spiritual commitment. 

Wedding planning is something that is so fun until you have to sit down and do it; then it felt like this horrible stressful task and with sites like Pinterest and Etsy it is easy to feel like you may never live up to the perfection. It is important to keep it fun and simple and prioritize things you really, really want.

Whatever happens on the day, remember it is all part of this really awesome memory that you are creating not just for yourselves but for your whole extended family and closest friends. 

Remember what a blessing it is just being with that special group of people and let everything else go.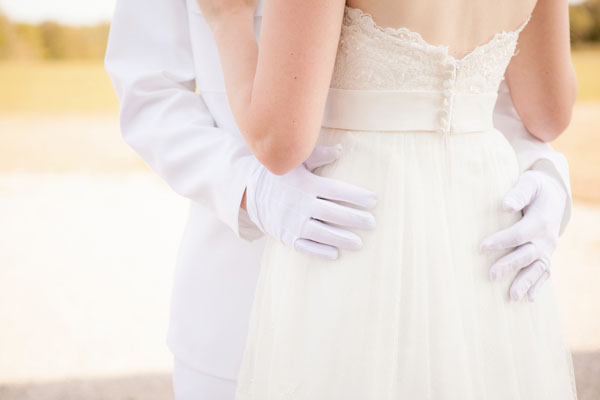 Anyone else swooning over this beautiful wedding and the frankly very dashing Josh and Katie?  We wish this adorable couple a lifetime of happiness. 
Vicki xx
POSTED IN: Inspiration

TAGS: country wedding, Dan and Melissa Photography, DIY & Crafts, lace, military uniform, Military Wedding, Outdoor Wedding, Pink Wedding, Real Wedding, rustic wedding, Wedding Photography