We love the fact that more and more couples are breaking away from stuffy tradition and looking for cool and quirky ways to celebrate their wedding day.  And as big food lovers, we are also super excited about the explosion of genuine, high quality street food that is now available throughout the UK.  Add those two things together and the stage is set for street food to take the UK wedding world by storm.   So over the next few weeks we will be looking at street food and how you can make it part of your wedding day.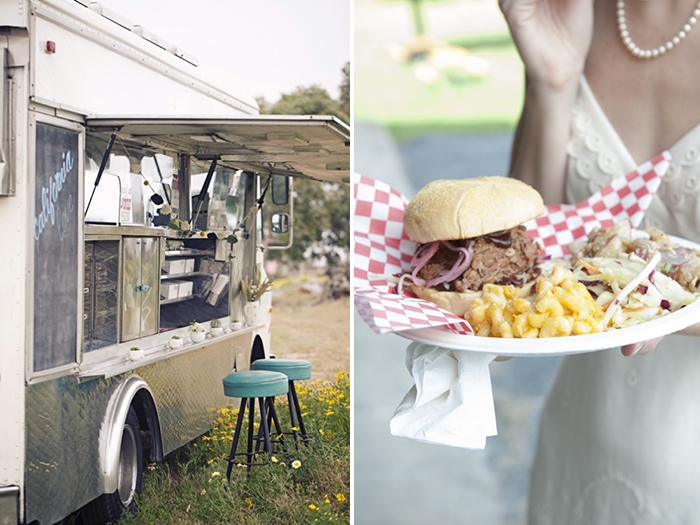 What Is Street Food?
Now the term street food might conjure up images of overpriced burgers served from vans with slightly dubious hygiene standards but we are here to tell you that true street food has undergone a total revolution in the UK and covers all sorts of artisan food sold from trucks, vans, pop up counters, tricycles or even airstreams!
Traditionally a way to offer affordable food to workers, street food is a great way to experience traditional dishes, cooked in front of you with fresh ingredients and at good prices.  This is where you'll taste the real food of a country or region!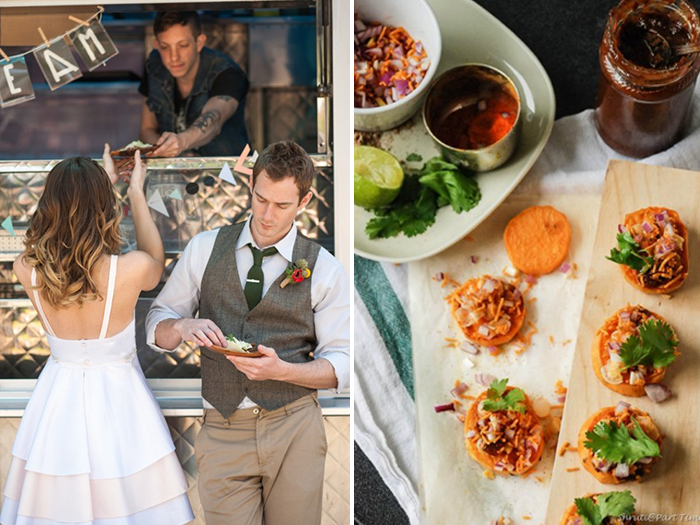 The craze for food trucks has been taking America by storm for a while, bringing a back-to-basics approach to food and a real focus on reinventing classic dishes and using high quality, fresh ingredients.
Here in the UK, the street food revolution is booming, with everyone from artisan suppliers to the down and dirty food trucks offering a variety of influences, inspirations and flavours.  Think Asian kebabs and dumplings, Indian Chaat, British pies, Mexican torn pork burritos, crepes, gourmet ice cream, organic vegetarian cuisine and even oysters…the possibilities really are endless!
Street Food For Weddings
So why is street food a great idea for weddings?  Well, if you're tired of eating the same old meals and canapés at weddings, then street food is the perfect way to up the food ante – forget tradition and expectations, street food allows you to serve up top notch food and is a perfect option for either your drinks reception, evening reception or even your wedding breakfast!
It brings a relaxed and fun edge to your day so is perfect for those of you planning a festival or outdoors wedding or in fact anyone looking to create an informal and non-traditional day.  This is also a great way to inject some personality into your wedding; why not work with your vendor to create a special dish named after you both, serve your favourite food – perhaps discovered on your travels around the world – or traditional dishes to reflect your heritages?  Not only will your guests enjoy fabulous food but the fun, surprise and personal factor means that guests will be talking about your wedding for years to come!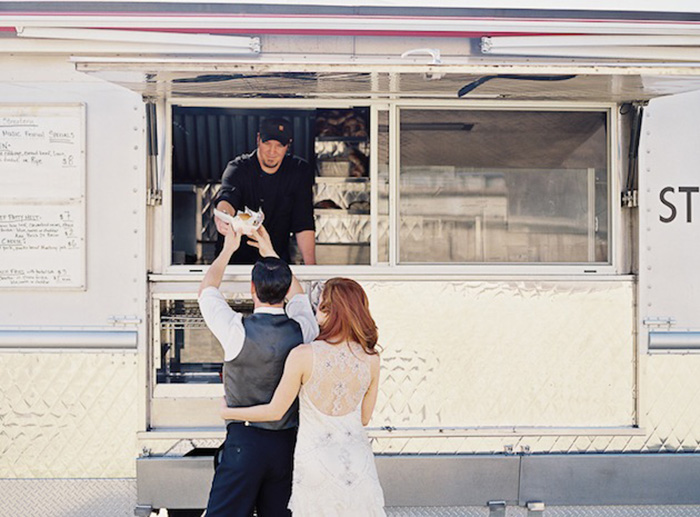 It's also a great practical option; this can be a far more budget-friendly way to cater for your guests and it gives you the option to offer more choice and variety, a win for you and a guaranteed guest-pleaser!
We love the idea of serving street food to your wedding guests and next week we will be sharing our top street food vendors to help you transform the idea into reality.
Vicki xx
Image Credits: Truck, Burger, Couple, Sweet Potato Chaat, Server