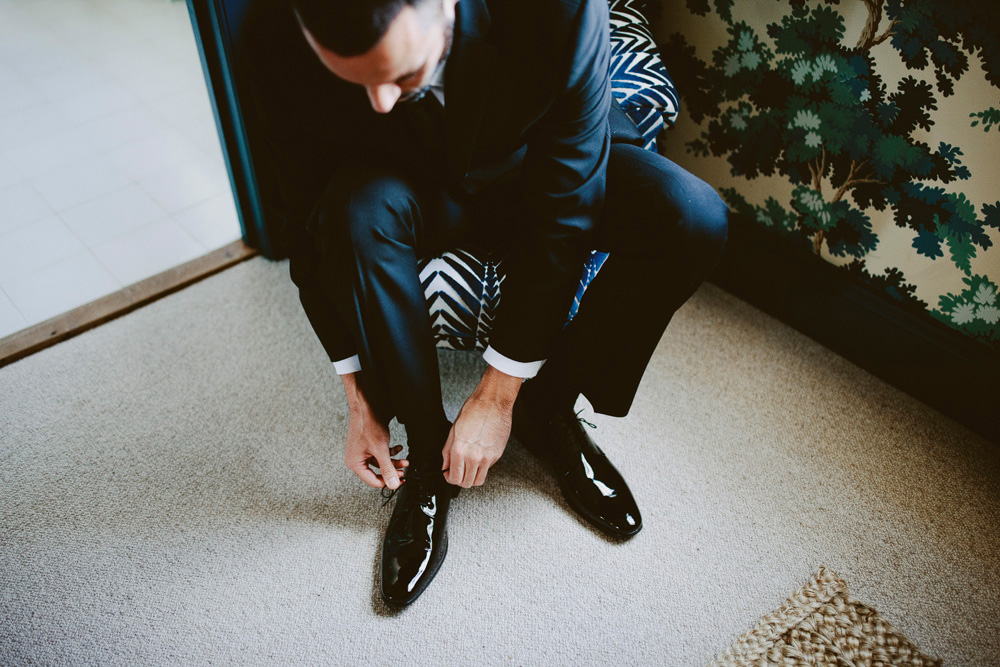 Elegant Groom Style
Zac Posen X Pocketful of Dreams | Rose Noire
Nothing exudes stylish sophistication quite like a groom in a well-fitting black tuxedo, like this one by Clavin Klein. Paired with a crisp white shirt, patent leather shoes and a black silk bow tie, this look just screams style. Entirely timeless and undeniably classic.
Add in a gentleman's gift such as a pocket-watch or silver hip flask, a dash of the finest cologne and heirloom cufflinks and there you have your refined gentleman looking sharp and smelling divine.
For more details behind this wedding brand shoot see our original inspiration and the photoshoot details. More on each of those bridal looks can be found here: Look one, Look two and look three.
Michelle Kelly is a leading wedding planner and brand stylist offering consultancy services to creative brands and business owners in the lifestyle and wedding industries. From consulting on overall brand identity and branded content through to fully managed and orchestrated editorial brand photo-shoots, launches and events. Read more about our brand styling work.
The Dream Team
With thanks to our amazing team: