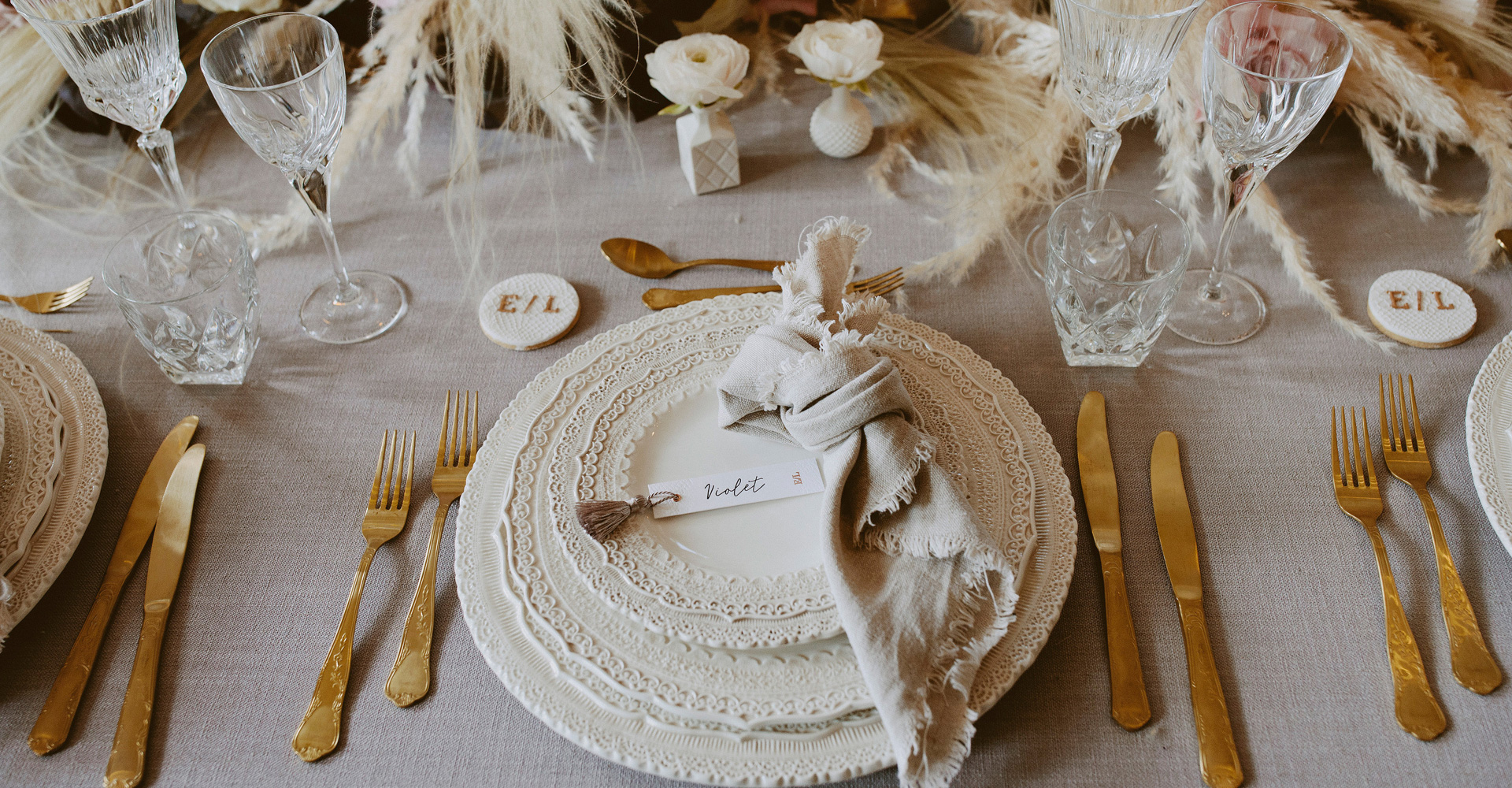 A Modern Wedding Planner's Approach
celebrate life. collect moments, create memories.
LIFE IS A PARTY AND WE'RE READY TO DANCE
We create authentic celebrations and considered gatherings that feel just like home. As a modern wedding planner and creative event designer, our goal is for you to feel supported, inspired and happy throughout the planning process. So you can enjoy every moment.
Our approach is always a collaborative one, we're here to guide and support you to create that wonderfully visual, sensory and emotive experience you dream of. Together, we dig deep into the heart of your vision, and uncover your own authentic story. Then we help you tell it through a captivating and compelling event design, infused with personal touches and considered details.
As event designers we are inspired by the beauty of natural surroundings and wide open spaces, our style is organic, elegant and understated. Whether we are working within a grand house on a private estate or an intimate place, a rustic barn or a blank canvas marquee – our approach is the same: we bring together spaces with thoughtfulness.
Our design ethos is one of understated elegance, effortless luxury and artful refinement, and it is never overdone. Our designs are raw and honest to inspire conversation, and beautifully emotive to encourage celebration.
As a leading and modern-minded UK wedding planner we offer an undisputed level of personal service, helping you navigate the planning process and the complex layers of design and logistics.
We work hard behind-the-scenes to carefully choreograph every element, so that it all flows effortlessly. We take care of all the nitty-gritty details around logistics, supply team communications, contracts and paperwork, scheduling and everything in between. Leaving you free to focus on the good stuff. Find out more about our services.
"Simplicity is the keynote of all true elegance."
Coco Chanel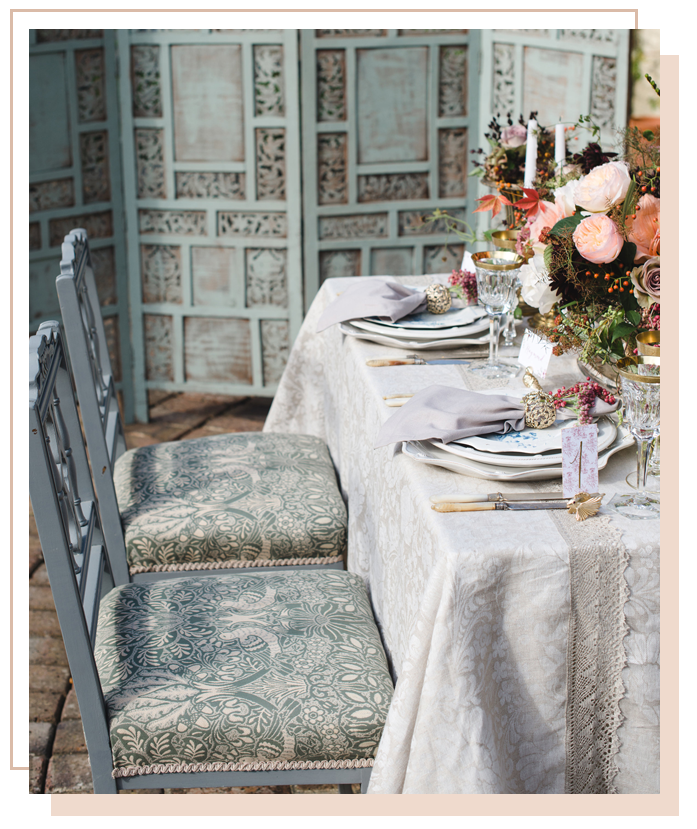 OUR PHILOSOPHY
breathing dreams like air
As a modern wedding planner we:
∼ Seek out the finest materials, the highest quality craftsmanship and the most skilled artisans to bring an event to life.
∼ Believe passionately in the power of design to transform a space and create a truly mesmerising experience for all who enter it.
∼ Are laidback in our approach, yet rigorous in our management. You will see often see us laughing and smiling while we work, because we love what we do and we don't believe in stress. Adrenalin – yes, stress – no way.
∼ Believe in constantly thinking afresh and will always put our own unique spin on trends or design influences.
∼ Have an uncompromising attention to detail and believe in checking, questioning and refining to get to the perfect solution.
∼ Approach challenges with curiosity. Thinking always – how do we make this happen for our clients. We rarely concede something can't be done, it's just about looking at it creatively.